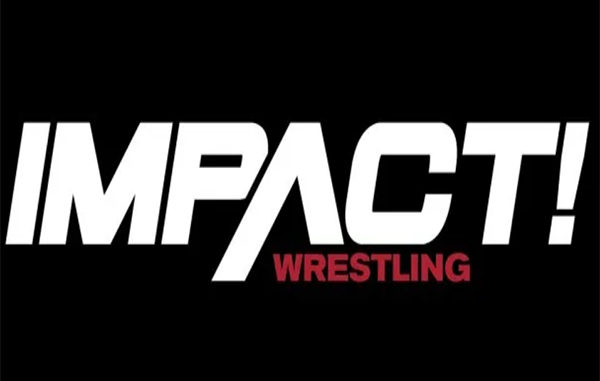 ---
SPOTLIGHTED PODCAST ALERT (YOUR ARTICLE BEGINS A FEW INCHES DOWN)...
---
IMPACT WRESTLING TV REPORT
MAY 18, 2023
CHICAGO, IL AT CICERO STADIUM
AIRED ON AXS TV (RECORDED)
REPORT BY DARRIN LILLY, PWTORCH CONTRIBUTOR
Commentators: Tom Hannifan, Matthew Rehwoldt
-Recap of last week's events.
-"We own the night" open.
(1) TREY MIGUEL vs. LAREDO KID
This was a non-title match. Kid offered his hand at the start, but Trey kicked it away. Kid took Trey to the mat early, but Trey recovered. The action spilled to the outside and Kid caught Trey with a dive. Trey slid out of the ring and pulled Kid off the apron. Back in the ring, Trey had the advantage. Kid made a comeback with clotheslines and a moonsault off the bottom rope. Kid got a two count after another moonsault. Fans were solidly behind Kid. They traded punches. Trey landed a series of kicks, but Kid came back with a DDT of sorts. Kid put Trey in a leglock. Trey recovered with a sequence including a kick to the back of the head for a two count. Trey did the Eddie Guerrero shimmy and the fans booed. After an exchange, Trey pulled off Kid's mask, which stunned Kid and he covered up, leading to Trey rolling him up for the pin.
WINNER: Trey Miguel in 9:00.
After the match, Trey took the mic and said the Chicago fans were booing like bitches. He said he didn't get the respect he deserved. He said he would hold the show ransom until he gets the respect he deserves. [c]
(D.L.'s Take: Good X Division action. Lots of high flying, but with some mat action mixed in.)
-Trey was still sitting on the mat after the break. He was interrupted by Chris Sabin's music. Sabin walked to the ring. Sabin said that everyone hears Trey. He said you only get what you give. He said that Trey disrespected the championship by spray painting it and he disrespected all of the men who held the title like AJ Styles, Low Ki, Jay Lethal, Mike Bailey, and more. He said Trey needed to start giving respect. Sabin talked about his title history. He said he was giving Trey the respect he deserves by telling him that he is challenging him for the X Division title at Under Siege. He said he was the nine-time (he said it nine times) champion and ordered Trey out of his ring. Trey left and held up the title belt on the stage.
-Jai Vidal approached Trinity backstage. Jai said that Gisele Shaw was pissed about the picture they took together. Trinity challenged Shaw to say it to her face. Jai said Shaw wouldn't be medically cleared until next week. Trinity said she has an open contract for Under Siege and Shaw could confront her next week. Jai walked off. Hannifan noted that Trinity would have her in-ring Impact debut later in the show. [c]
-Sami Callihan and Rich Swann had a side-by-side sitdown interview. They talked about their history from years ago and how they liked each other at the start. Old photos were shown. They talked about traveling together. Swann said they became family. Sami said sometimes brothers fight as footage of them against each other played. Footage played of when Sami was leading OVE. Sami talked about how talented Swann is. They switched to talking about The Design. They said they would have each other's back. Swann said they would be doing the thumbs up/thumbs down all night long.
(2) ACE AUSTIN (w/Chris Bey) vs. JASON HOTCH (w/John Skyler & Brian Myers)
Hannifan said that ABC would be defending the title against Sub Culture at Under Siege. Myers did mic work before the match, heeled on the fans and introduced Hotch. Skyler called Bey a coward and a scumbag and warned him not to interfere. Ace and Hotch locked up at the start and exchanged holds. Ace took Hotch to the mat and kicked him in the back. Ace caught Hotch with a series of moves and got a two count. Hotch gave Ace a clothesline. [c]
They exchanged chops. Ace connected with flying forearms. Hotch gave Ace a Blue Thunder Bomb for a two count. Ace gave Hotch a Russian Leg Sweep, but missed a legdrop. Ace suplexed Hotch and drove his face into the mat. Myers argued with the referee on the apron. Skyler tripped Ace. Bey fought off Sklyer. Hotch got a two count after a suplex. Ace rolled up Hotch, Hotch kicked him off, right into a punch from Myers, and Hotch got the pin. His team celebrated up the ramp.
WINNER: Jason Hotch in 12:00.
(D.L.'s Take: Solid match. Upset win for Hotch, who continues to impress in his appearances. This seems to be a placeholder until something bigger comes along for Ace and Bey.)
-Steve Maclin talked with Champagne Singh and Shera backstage. Maclin said they needed to prove themselves again and show that they could follow orders. They all walked off. [c]
-Footage of Jordynne Grace running into Deonna Purrazzo last week and Grace getting beat by The Coven. Gia Miller interviewed Grace backstage. Gia said that Deonna was banged up. Grace said she wanted Deonna at her best. Alisha Edwards interrupted and said that Grace did it on purpose. Grace threatened Alisha with a punch and Alisha left. Alisha called her a liar.
(3) TRINITY vs. KILYNN KING (w/Taylor Wilde)
Trinity received an enthusiastic reception for her ring entrance, which had blue lights. She wore a green glow-in-the-dark outfit. King was introduced second. Fans chanted "Trin-i-ty!" King shoved Trinity's face, but Trinity came back with a dropkick. King escaped a Rear View and regrouped on the outside with Wilde. Trinity kicked King in the head. King caught Trinity as she was coming in the ring. King missed a dropkick and Trinity rolled her up. Trinity landed a kick and came down on King with the splits for a two count. King kicked Trinity in the midsection. Trinity made a comeback. Trinity rubbed her butt in King's face. Wilde caused a distraction at ringside which led to King getting the advantage. King kicked Trinity. The fans chanted for Trinity.
King put Trinity in a chinlock. Trinity went for a pin, but King bridged out and came back with a clothesline. King chopped Trinity. Trinity came back with shoulder blocks, but King threw her into the turnbuckles. King suplexed Trinity and choked her over the ropes. Wilde choked Trinity while the referee was distracted. Trinity drove King's head into the turnbuckles. Wilde pulled Trinity off the ropes. The referee threw Wilde out of the match. Trinity knocked King off the ropes and caught her with a crossbody block. Trinity followed with an elbow and a kick off the ropes. Fans cheered. Trinity gave King a blockbuster off the ropes for a two count. King made a comeback with a series of moves and got a two count. Trinity gave King a face-first piledriver for a two count. Fans chanted "This is awesome". They traded punches and the fans did the "Yay"/"Boo". King got a two count after a Death Valley Driver. Trinity put King in a submission on the mat called "Starstruck" and King gave up.
WINNER: Trinity in 11:00.
After the match, Jai Vidal came to ringside. He said Trinity wasn't the hottest thing; Gisele Shaw is. Jai got in the ring and said that Shaw accepts the match at Under Siege. Jai went to slap Trinity put Trinity caught his hand, said she will see Shaw at Under Siege, and kicked him in the head. Jai left up the ramp as Trinity and the fans celebrated.
(D.L.'s Take: Crowd pleasing match. A great debut for Trinity and the match really picked up at the end. Fans were into this throughout. King was a terrific opponent for Trinity and both really shined.)
-Backstage, Maclin, Shera, and Singh found PCO and fought him. Shera chokeslammed PCO onto some boxes. They all kicked PCO. Maclin taunted PCO. They put two big bricks on his back and Maclin smashed them with a sledgehammer. PCO growled as they left. [c]
-The Coven taunted Jessicka backstage and said she should go after Rosemary in the Undead Realm. They said they could help. Jessicka said they didn't have that power. The Coven said Rosemary isn't always right. Jessicka taunted King for losing. King implied that it was all part of their bigger plan. The Coven walked off as Jessicka looked at her hourglass.
(4) JODY THREAT vs. SIERRA
Threat clotheslined Sierra repeatedly. Threat suplexed Sierra. Threat leaped on Sierra from the top rope. Sierra made a comeback with strikes, but Threat cut her off. Threat gave Sierra the double knees and a suplex. Threat got the F-416 on Sierra for the pin.
WINNER: Jody Threat in 2:00.
(D.L.'s Take: Another solid, but short win for Threat.)
-Backstage, Eddie Edwards and Alisha confronted Frankie Kazarian backstage. Eddie said they were on the same team tonight, but Kazarian should follow his lead. Kazarian mocked him and said he would follow him, but he hoped this ended better than Honor No More did. [c]
-Dirty Dango was in front of the investigation board. He told Johnny Swinger and Zicky Dice that they were too incompetent to have pulled off the attack. Joe Hendry appeared. Swinger and Dice accused Joe. Dango questioned him, called him an egomaniac, and said he could have attacked Santino. Dango and Hendry got into a scuffle. Hendry ripped off Dango's shirt and they noticed he had a patch of hair missing on his chest. Dango threw Hendry into the wall and walked off.
-Hannifan and Rehwoldt appeared on camera and ran down the matches for Under Siege. The matches for next week include:
*Rich Swann vs. Angels
*Mike Bailey vs. Chris Sabin
Hannifan pitched to Kevin Kelly to run down the matches for tonight's NJPW show.
Moose, Eddie Edwards, and Alisha did their ring entrances. [c]
(5) MOOSE & FRANKIE KAZARIAN & EDDIE EDWARDS (w/Alisha Edwards) vs. ALEX SHELLEY & JONATHAN GRESHAM & YUYA UEMURA
These wrestlers will face off in a number one contenders' match at Under Siege. Shelley and Eddie started the match. They had a brief exchange. Kaz tagged in but quickly tagged in Moose. Moose drove Yuya into the corner, but Yuya fought back. Yuya took Moose to the mat. Yuya armdragged Kaz. Gresham and Kaz mixed it up. Kaz gave Gresham a back suplex. Gresham and Shelley double teamed Eddie. Shelley put Eddie in an STF, but he made the ropes to break it. Eddie kicked Yuya out of the ring and did the same with Gresham. Gresham took Eddie down and did a dive to the outside. [c]
Maclin made the tag to Shelley, who took Eddie to the mat. Shelley sent Moose into Eddie. Outside of the ring, Moose drove Shelley into the apron. Kaz dropkicked Shelley and got a two count. Moose threw Shelley into the corner. Moose chopped Shelley and stood on his throat. Shelley made a comeback, but Eddie chopped him. Eddie put Shelley in a sleeper. Eddie caught Shelley with the Boston Knee Party but his knee was hurt. Kaz tagged in but Shelley sent him into the middle turnbuckle. Yuya and Eddie tagged in. Yuya fired up and took over on Eddie. Yuya also bulldogged Moose. Yuya gave Eddie a suplex for a two count. Eddie got a Blue Thunder Bomb on Yuya. Yuya fought back on Moose.
Moose gave Yuya a backbreaker and a powerbomb for a two count. Gresham dropkicked Moose in the legs. Gresham escaped a powerbomb and kicked Moose in the head. Gresham hyperextended Moose's knee. Kaz legdropped Gresham. Kaz and Shelley had a fast paced exchange. Kaz leggedropped Shelley from the ropes. Shelley escaped the chicken wing. Kaz gave Shelley a DDT for a two count. Kaz got the chicken wing on Shelley, but Eddie tagged in. Eddie and Kaz had a mixup. Eddie gave the backpack stunner to Shelley, but Yuya broke up the pin. Everyone fought in the ring. Gresham did a dive on Moose, but Moose caught him. Yuya did a dive on Moose on the outside. Eddie and Kaz faced off and pushed each other. Kaz clotheslined Eddie. Shelley gave Eddie the Shellshock and got the pin.
WINNERS: Alex Shelley & Jonathan Gresham & Yuya Uemura in 20:00.
(D.L.'s Take: Excellent main event. Everyone worked hard and had a chance to shine. A nice preview to the Under Siege number one contenders match.)
FINAL THOUGHTS: A well-rounded show with some super in-ring action. Trinity's debut was even better than expected. King was the perfect opponent. Multiple storylines were forwarded for Under Siege. Comedy was limited this week. An action-packed main event. Good show.