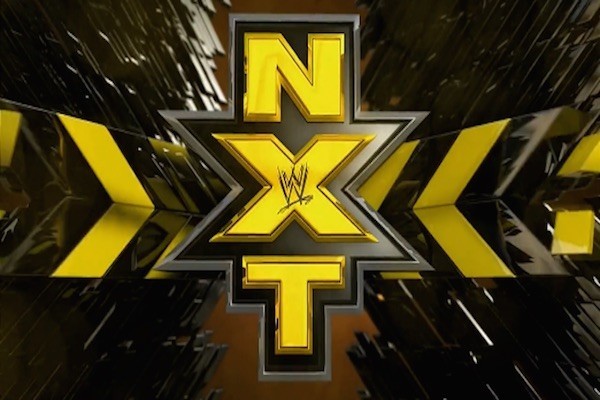 ---
SPOTLIGHTED PODCAST ALERT (YOUR ARTICLE BEGINS A FEW INCHES DOWN)...
---
This week's big WWE NXT episode featured an NXT Tag Title match between The Vaudevillians and Dash & Dawson, plus follow-up on the Finn Balor vs. Samoa Joe NXT Title issue.
WWE NXT Results
November 11, 2015
Taped at Full Sail University
Report by Justin James, PWTorch contributor
[Q1] Big episode of NXT scheduled for tonight, following the interrupted title match between Apollo Crews and Finn Balor last week. The question is if Crews gets a re-match, where do Baron Corbin and Samoa Joe fit in the title situation? A Fatal Four-Way for the title? Triple Threat for the #1 contender status? Crews getting another one-on-one shot? Crews feuding with Corbin and Joe feuding with Balor for the title? Put simple, last week's sequence set up any number of exciting possibilities for NXT for the next few months.
Tye Dillenger starts NXT this week and Dasha Feuntes is back as the ring announcer. Rich Brennan and Byron Saxton remind viewers of Dash & Dawson fighting The Vaudevillians for the NXT Tag Team Titles. Plus, Bayley & The Hype Bros. vs. Alexa Bliss & Blake & Murphy in a six-person mixed tag match.
Baron Corbin is out to take on Dillenger. I guess his stock isn't on the rise yet. Before the bell, Apollo Crews jumps Corbin. The crowd is pretty exciting for this. After a brawl on the outside, Crews spears Corbin out of the ring. Corbin goes running to the back. Crews rips his own shirt off and demands that Corbin return as the crowd chants his name.
[ J.J's Reax: Great to see this response from Crews, showing that he isn't a push-over. ]
Byron Saxton calls Bayley and The Hype Bros the best three-person team ever and compared it to the "SpongeBob Musical." Corey Graves promptly mocks him as having the mentality of a seven-year-old. The crowd is hyped.
1 – NXT Women's champion BAYLEY & THE HYPE BROS. (ZACK RYDER & MOJO RAWLEY) vs. ALEXA BLISS & WESLEY BLAKE & BUDDY MURPHY – non-title six-person mix tag team match
Ryder and Murphy to start. Ryder gets the crowd "Woo"-ing. So Murphy tags in Bliss, and she gets in Ryder's face until he tags Bayley. Bayley controls Bliss until a handful of hair lets Bliss break free. Bayley locks in another headlock on the mat. Bayley displays a new level of confidence and ability on the mat. Back-and-forth action leading into a break.
[ Break ]
[Q2] Rawley and Blake are going at it out of the break, and the crowd is firmly behind Rawley. Ryder in and hits a running blockbuster – a new move for him. Ryder tells Bliss to call him, and Bliss wants Murphy to do something about it. Ryder hits his usual offense until Murphy distracts him, letting Blake rip Ryder off the ropes. Rapid tags keep Ryder isolated as Bliss talks trash. Very rowdy, participatory crowd tonight, sounding like a European soccer game.
Slingshot senton gets two for Blake. Ryder reverses a whip drawing a double tag, Rawley and Murphy tee off. Rawley demolishes Murphy with his hype. Rawley takes on Blake, delivering a big press slam and Bliss breaks up the cover. Bayley dives in and drives Bliss out of the ring. Double clothesline. Bliss has stolen Bayley's championship and heads up the ramp to the back.
Back in the ring, Murphy sits down on a sunset flip, and Blake helps with the cover, but Bayley kicks Blake away. Bayley nails Murphy with the Bayley-to-Belly, and the crowd explodes, then runs to the back. Rawley holds Murphy up for the second rope Rough Ryder.
WINNERS: Bayley & The Hype Brows in 9:10. Fun match, and it was a good moment to see Bayley casually dismiss Buddy Murphy with the Bayley-to-Belly to protect the match.
The Ascension with some crazy promo accepting the challenge from Jason Jordan and Chad Gable. That was corny.
Nia Jax is strolling down the hall, then Eva Marie stops her to chat with her. A match challenge?
A magazine cover from Japan with Asuka is shown.
A cameraman asks Apollo Crews about tonight. Crews is fired up and will break Corbin.
[ J.J's Reax: Crews just made a quantum leap on his promos. ]
Deonna is out for a debut. She's from Hackettstown, N.J. So we can assume that NXT recruits exclusively from Northern New Jersey (Deonna, Gionna Daddio), and Australia/New Zealand? She's facing Nia Jax.
2 – NIA JAX vs. DEONNA
Jax immediately takes control of Deonna. Deonna escapes a suplex, but gets caught on a cross-body. Jax easily tosses Deonna from the catch right into a Samoan Drop. Headbutt drives Deonna to the mat. Jax is smiling as she dismantles Deonna. The ref checks on Deonna after a running butt splash. Big slam, leg drop, and a casual cover wins it.
WINNER: Nia Jax in 1:48. Jax has a lot of potential. Her offense has variety, fluidity, and power, and she has a natural charisma. We haven't seen her in a longer match yet, of course, but I look forward to seeing her against an experienced wrestler.
[Q3] Graves tells us that Carmella will face Nia Jax next week. Saxton says that Carmella may need a prayer circle.
Quick well-wishes for NXT GM William Regal after his neck surgery.
Backstage, Bayley is looking for Alex Bliss. She finds Bliss having her photo taken. Bliss drops the title and runs. Bayley bumps into Nia Jax. They have a staredown, and Bliss jumps Bayley from behind. Bliss mouths off, then runs. Meanwhile, Jax picks up the title, looks at it, and hands it back to Bayley. They glare at each other for a bit.
[ J.J.'s Reax: Good work at involving Jax in that without her coming off as a super-face and losing her monster aura, while not having her turn heel. ]
3 – NXT Tag Team champions THE VAUDEVILLAINS (AIDEN ENGLISH & SIMON GOTCH) vs. DASH AND DAWSON (DASH WILDER & SCOTT DAWSON) – NXT Tag Team Championship match
The last time we saw a title match start this early it had a non-finish. Let's hope we get a quality match with a clean ending. Fuentes does the full formal introduction, with the lights dimmed and a spotlight in the ring. I like this presentation. If the titles need to change hands, Dash and Dawson are a great choice.
English and Dawson immediately start things off with a high-speed exchange. Dawson muscles English to the corner and Wilder tags in, but English controls Wilder. English shows off some really nice moves. Gotch in. Double team gets the Vaudevillains a one count. Dawson with a tag, but the ref denies it because he wasn't in the corner. Proper tag, and English immediately takes Dawson down. Distraction from Wilder lets Dawson land a brutal chop block to put the brakes on English. The quality of this match is really high so far.
[ Break ]
Back from break, English is taking offense from Dash and Dawson in the corner. Wilder wraps up English's knee. Dawson wraps it around the ringpost multiple times. Graves reminds us that Dash and Dawson destroyed Colin Cassady's knee. Great callback there. Dawson cuts off a tag, then wraps English in the ropes to lay in attacks. Slingshot suplex from Dawson gets a two count. English in the Tree of Woe and Dash & Dawson double-team him with punches. More leg work. Hard to imagine English being able to walk for a month after this match. English finally breaks free. Gotch unloads on Dawson with his unique offense, adding extra speed.
[Q4] English tags back in for the Whirling Dervish, but it's stopped. Gotch gets double-teamed outside the ring, and the wounded English is back in. Second rope knee drop to English's knee. A leg lock of sorts and English taps after a few seconds.
WINNERS: Dash & Dawson in 9:05 to capture the NXT Tag Titles. Really excellent match. And what an ending: a heel team worked a body part the whole match, and then won by putting their opponent in a non-finisher submission move on that body part. That match was really well done; Dash and Dawson looked like killers.
Samoa Joe is advertised as explaining himself next.
Backstage, Dash and Dawson talk up their victory. Direct and to the point.
[ J.J.'s Reax: That's the kind of follow-up that big matches need to feel bigger. ]
Jason Jordan and Chad Gable are booked for next week against The Ascension. Also advertised is the main event of Bayley vs. Alexa Bliss for the NXT Women's Championship.
In the arena, the crowd heaps scorn on Samoa Joe, giving him the thumbs down in time to his music. Some dude in the audience is really giving Joe an earful.
Joe has been questioned by the locker room. "Why, Joe, Why?" from the crowd. Joe says that we are defined by our choices and the actions behind them. Balor asks Joe to be his partner in the tag team championship. He accepted, then carried Balor through the tournament, and they won it. He reminds us that he asked Balor for a title shot, and Balor agreed, but put no action behind it. Balor didn't speak up when Regal booked the Battle Royal, which was insulting to Joe. He was owed, nay, entitled to an NXT Championship match simply for being Samoa Joe.
Balor has had enough. He interrupts and referees pour out of the back to get to the ring before Balor. They jaw as the refs keep them separated. Balor is furious, as they used to be friends, and he trusted Joe. Joe looks to leeave, then he shoves a ref into Balor, and locks in the rear-naked choke. The referees can't get Joe off, as he's locked in like a python. Balor is knocked out after about 10 seconds, and the refs admonish Joe. Joe holds the title up, drapes it across Balor, and pounds pavement.
To close, Balor is shown recovering in the ring. The refs want him to take it easy as NXT fades out.
[ J.J.'s Reax: Slightly different presentation that what we usually get, with the referees pre-emptively hitting the ring to prevent trouble. Regal's surgery provides the explanation for why he wasn't there. ]
Final Reax: Stand-out episode of NXT, with heavy focus on the tag team division and multiple contenders to Bayley's NXT Women's Championship suddenly arising. Bayley came off as a true chump in a few ways tonight, which is a shame. It seems like Nia Jax will get involved with the title scene sooner rather than later. Dash and Dawson will make a good tag team combination. I hope that the Vaudevillains are not getting sent to the main roster, as I feel like their act will not do well outside FSU and they will flounder like The Ascension have.