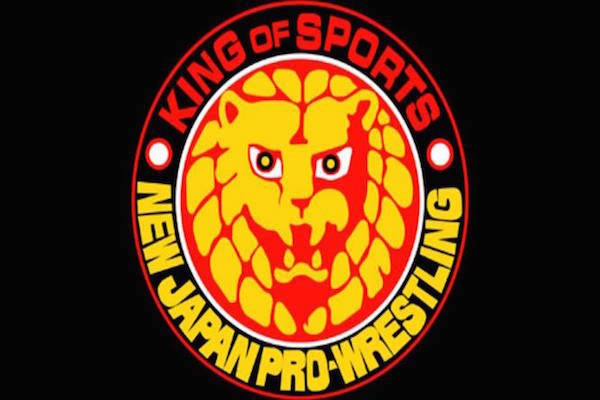 ---
SPOTLIGHTED PODCAST ALERT (YOUR ARTICLE BEGINS A FEW INCHES DOWN)...
---
When New Japan Pro Wrestling provided Wrestle Kingdom 9 on traditional pay-per-view this past January, the PWTorch Collectibles Column provided an introduction to Japanese wrestling cards.
Over the past year, more and more American viewers have become fans of NJPW, thanks to the Wrestle Kingdom 9 PPV, the AXS TV show, and the New Japan World streaming service. A whole new market has emerged for Japanese wrestling trading cards that were produced by BBM (Baseball Magazine) as early as the 1980s through 2011. (BBM continues to produce Japanese wrestling cards, but most recent sets are called "True Heart" and focus on obscure female wrestlers).
As with all other sports, Japanese wrestling cards – at least to American collectors – are driven by certified autographs. These can be extremely hard to find, because BBM did not distribute its products in the same way as American companies like Topps and Panini America. Most products were sold in a box that contained a full set (usually around 24 to 36 cards) and one certified autograph. Autographs occasionally surface on eBay and card trading forums, and can also be found on Japanese sites such as Yahoo Auctions.
Assigning values to Japanese wrestling cards is incredibly difficult because of their scarcity. eBay sellers often set their prices high, and sometimes get those high prices. A Prince Devitt autograph sold over the summer for a buy it now price of $199.99. Japanese wrestling cards are rarely listed on auction, but when they are they don't tend to sell quite as high. An Ultimo Dragon autograph recently sold for just under $60, and a Minoru Suzuki autograph sold for just under $25 (to the author of this column). A Kazuchika Okada is currently listed with a buy it now price of $249.99.
BBM has featured autographs from dozens of influential Japanese stars past and present in its products, including Kota Ibushi, Kensuke Sasaki, Masahiro Chono, Minoru Suzuki, Genichiro Tenryu, Tomohiro Ishii, Riki Choshu, Tatsumi Fujinami, Ultimo Dragon, Karl Anderson, Giant Bernard, and the Great Sasuke, among others. Along with Devitt, current NXT stars Hideo Itami (as KENTA) and Asuka (as Kana) have also signed for different BBM products.
WrestlingTradingCards.com is an excellent (though incomplete) resource for all wrestling trading cards, including those from Japan.
The following is a list of autographs that may appeal to fans who became NJPW card collectors in the last year and have some familiarity with recent Japanese wrestling history.
(10) Tomoaki Honma. You don't need to understand a word of Japanese to figure out what "Honmania" is all about. The (sort of) master of the Kokeshi headbutt is somehow an ultimate underdog, lovable loser, and world class wrestler all wrapped into one. He's had three Match of the Year candidates in 2015 with Ishii, and watching him finally connect with the Kokeshi at Wrestle Kingdom 9 was one of the best feel-good moments in pro wrestling history.
Honma's earliest card on record is card #177 from the 1997 BBM Pro Wrestling Collector Cards set, which showcased wrestlers from all of the Japanese promotions. His only certified autograph is in the 2008-09 BBM New Japan Pro Wrestling set, and is serial numbered to just 71 copies.
(9) Low Ki. Low Ki is best known to most fans for his time in Ring of Honor, TNA, and the American independents, but his only certified autographed trading card is from the 2003 BBM Pro Wrestling Collector Cards series. His certified autograph from this product – sometimes misspelled "Lowki" – is limited to just 77 copies. Surprisingly, he has never been featured in a TNA product, and his only WWE cards (as Kaval) are from the 2010 Topps WWE Platinum and 2011 Topps WWE Dog Tags sets.
(8) Kenta Kobashi. To many U.S. fans, Kobashi is best known for an incredible Ring of Honor match with Samoa Joe in 2005. He's a legend in Japan, and his trading cards date back to at least 1996. Like his contemporary, Misawa, Kobashi has very few autographs, and the cards he has signed have very limited print runs. His signature was included in BBM's 2007-08 and 2008-09 Pro Wrestling Noah sets, serial numbered to just 42 and 28 copies, respectively. His autograph is also included in BBM's 2011 Legend of the Champions set, serial numbered to 32.
(7) Mitsuhara Misawa. The late Misawa is considered by many to be one of the greatest wrestlers of all-time, and one of the focal points of All Japan Pro Wrestling during some of its hottest periods. He died in 2009, but a couple of certified autographs do exist – and are incredibly rare. His signature appears in just two BBM sets, with only a combined 72 total autographed cards: 42 in the 2007-08 Pro Wrestling Noah set and 30 in the 2008-09 Noah set.
(6) Jushin Liger. In 1991 through a working agreement between NJPW and WCW, Liger introduced U.S. fans to an all new high-flying style. The acrobatic Liger battled the late Brian Pillman in matches that drew rave reviews from wrestling fans. His first trading card came from the 1993 WCW Magazine Collector's Special #3. His autograph can be found in the 2007-08 and 2008-09 BBM NJPW sets.
(5) The Great Muta. When Muta debuted with Gary Hart as his manager on NWA TV in early 1989, he was something U.S. fans had never seen. His face paint and green mist caught fans's attention, but his lightning quick strikes and innovative moonsault blew them away. His trading cards date back to at least 1995, and he his autograph has appeared in a variety of BBM sets over the years, both as the Great Muta and Keiji Mutoh.
(4) Prince Devitt. Finn Balor is the latest big hope for ardent fans who have grown tired of WWE's stale product. His first WWE cards just appeared in the 2015 WWE Heritage and Undisputed products from Topps in November, but his NJPW cards date back to 2007. His 2007-08 base card #23 has been labeled a rookie card by some collectors, and regularly sells for around $25.
That same set also features Devitt's certified autograph on a card limited to just 60 copies. He has another autograph in the 2008-09 NJPW set, this one serial numbered to 82. Devitt's signature also appears in the 2011 BBM Legend of the Champions set, this one signed under his given name, Fergal Devitt, and limited to 90 copies.
(3) Kazuchika Okada. If you're looking for a certified autographed trading card of the "Rainmaker," you'll only find it in the 2008-09 NJPW set from BBM.
Okada is featured on base card #7 and has an autograph serial numbered to 81. As previously mentioned, one of those cards is currently listed on eBay for a buy it now of $249.99. Shockingly, Okada's alter ego, Okato, never appeared in any TNA trading card sets.
(2) Shinsuke Nakamura. Many American fans of NJPW have named the "King of Strong Style" as their favorite wrestler. His charisma is off the charts, and his hard-hitting offense is unlike anything seen in the U.S.
Nakamura's earliest autograph can be found in the 2003 BBM Pro Wrestling Collector Cards set, limited to just 49 copies. His autograph also appears in BBM products from 2007, 2008 and 2011, all serial numbered to less than 100.
(1) Hiroshi Tanahashi. Other than perhaps Brock Lesnar, no other wrestler in the world carries himself with the same top star characteristics of NJPW's current ace. Tanahashi has played a huge role in revitalizing NJPW, and will once again main-event the January 4 Tokyo Dome show.
Tanahashi's BBM cards go back to at least 2000, and he has signed for several sets. He has more than one autograph in the 2008-09 BBM product, including a cool card commemorating his New Japan Cup victory, serial numbered to just 85.
PWTorch Collectibles Specialist Michael Moore can be reached at michaelmoorewriter@gmail.com. Follow him on Twitter @MMooreWriter.