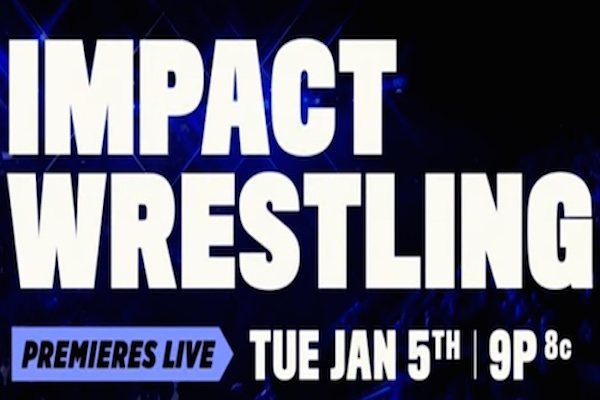 ---
SPOTLIGHTED PODCAST ALERT (YOUR ARTICLE BEGINS A FEW INCHES DOWN)...
---
In Part 1 of an interview discussing the decision to link up with TNA, Pop TV president Brad Schwartz talked about being impressed by TNA's presentation and TNA president Dixie Carter.
In Part 2 of the interview with Jim Varsallone of the Miami Herald, Schwartz sounded like he is viewing the potential for TNA and Pop's growth through rose-colored glasses.
Despite the cable TV wrestling audience shrinking in 2015, Schwartz said he thinks they are capable of building TNA back to the level of their final year on Spike TV in 2014. Also providing headwind is Pop being a smaller network with 65 percent U.S. cable household reach compared to 80 percent for Spike. Spike also had a history of running pro wrestling (ECW and WWE Raw) and MMA to build a platform that TNA benefited from.
Regardless, Schwartz believes TNA is Pop's ticket to being a Top 10 cable network. This despite Pop's current most-watched programming not reaching 300,000 viewers, which will make Impact the #1 show on the network when it debuts based on their average viewers on Destination America.
"If we're going to put something in our prime-time, it's because it's an important piece of the puzzle that's going to build our entire business to be one of the top cable channels on television in the future. That's our dream. That's our goal. When you work for CBS and Lionsgate, winning is the only goal. Our dream is to be a Top 10 cable network, and we feel [TNA Impact Wrestling] is a piece that will get us there. It's certainly worked for USA," Schwartz said.
Schwartz is in part basing these conclusions on conversations with Dixie Carter, who believes TNA is capable of "surpassing the levels" on Spike TV when they averaged 1.0 million viewers. Actually, their internal number is 1.3 million viewers.
In the interview, Schwartz cited the following information: "Just 12 months ago, when this show was on Spike, it averaged 1.3-million viewers every week for the entire year. That's two hours a week for 52 weeks it averaged 1.3-million viewers a week. That's not spin. That's Nielsen."
It's not accurate, either. In the final 12-month period on Spike, Impact averaged 1.154 million viewers from January to December 2014. During the final stretch of Wednesday night programming from August 20 until the end of the year, Impact averaged 1.002 million viewers.
This followed a year-over-year decline from 1.261 million viewers in 2013 across two different timeslots on Thursday nights.
Schwartz has bought into the 1.3 million figure, saying "that's a number that's in my head, and then surpassing it." It would require TNA and Pop re-discovering one million viewers who were lost in the switch to Destination America.
"This partnership between us and [TNA] Impact Wrestling, our goal is to build it into a very, very big business and to have even more success than it's ever had," Schwartz said.
Schwartz at least sounds committed to promoting TNA as much as possible, unlike TNA's current TV partner, Destination America. However, Pop would need to dramatically grow its platform and advertising budget from CBS/Lionsgate for on-air and off-air advertising to make a difference.
"We are a channel that is owned by CBS and Lionsgate. We all have extraordinarily large dreams of where we can take this channel. What I can guarantee you and promise you is that we would never whore out our prime-time to an infomercial," Schwarz said.
"It's a multi-year deal, and we are joined at the hip in making it as successful as possible and monetizing it together. Unlike the networks it's been on in the past, you're going to see promos on the air, promoting it every single week. A good amount of promos every single week, all 52 weeks of the year, promoting Impact Tuesdays at 9 p.m.
"We want it to be the biggest show on our network. We are very excited to have this show on our network on Tuesday nights. I hope it's a huge hit and stays there forever. Our job now is to make the other six nights of the week big."
An issue for TNA, though, is fitting into Pop's space. Pop programming is geared toward female viewers; Impact is the opposite with an inverse split of male and female 18-49 viewers. Pop wants to diversify its offerings, but will viewers watching a soap opera at 4:00 in the afternoon be interested in watching Impact at 9:00 p.m.?
Along those lines, Schwartz is under the impression that TNA can attract a younger audience. It flies in the face of TNA's audience on Destination America.
On Friday nights from January 16 to May 29, Impact's median age was 51.3 years-old. In the current Wednesday night timeslot from June 3 to present, Impact's median age is 53.7 years-old.
Within a discussion of slotting Impact on Tuesday nights, Schwartz said, "When we were trying to figure out where to schedule it, our research team looks at all the competitive networks out there. What everybody is airing every night of the week; where the most available eyeballs are. We know that this is a younger audience.
"So when are they home, when are they watching television? We know that there's Thursday night football. We know that there's Sunday night football. We know that there's Monday night football. We certainly know what USA [Network] and Syfy are doing in the wrestling space."
Syfy will be out of the picture in 2016 when Smackdown moves to USA Network in January 2016. But, if the bellwether of pro wrestling TV is experiencing its weakest ratings in 18 years, that sets a poor tone for the rest of the industry, including TNA.
Schwartz believes they can buck the trend, though, especially tapping into other programming ideas.
"I know they have a bunch of shows that they do in Europe that are kind of off-shoots of Impact," Schwartz said. "There's a bunch of different reality ideas and other types of ideas that can play along with the talent of Impact Wrestling. There are so many different types of shows that we can make with them…because once you have a passionate audience watching that show every Tuesday at 9 p.m., then for me, as a programmer, I ask, 'What should go on at 11?"
Right now, the plan is a replay at 12:00 midnight. Spike and TNA experimented with "post-Impact" programming five years ago, including the "Reaction" reality TV program. It lasted one season.
There is history to counter TNA and Pop's ambitions, especially information relayed by Schwartz through TNA's president looking to secure a third U.S. TV home in three years. But, Schwartz is very optimistic that they can build together in 2016 and beyond.
Schwartz has some of CBS's resources, but the challenge is carving out an identity on a re-branded, mid-level cable TV network partnering with a second-tier wrestling promotion swimming in a pool owned by WWE, which has 90 percent of the TV wrestling market share. That's a much different position compared to USA Network becoming the #1 cable TV network when they brought back Raw, an established brand with a history of success, ten years ago.