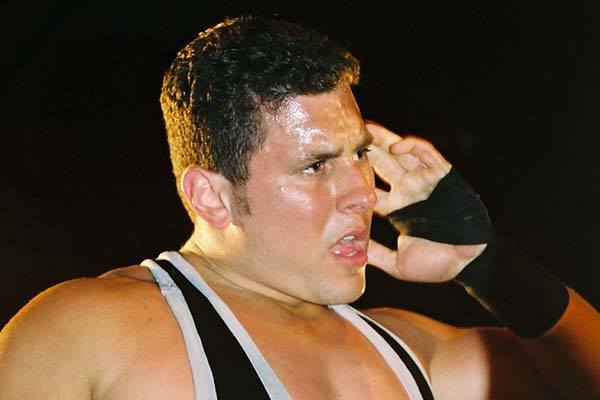 ---
SPOTLIGHTED PODCAST ALERT (YOUR ARTICLE BEGINS A FEW INCHES DOWN)...
---
TORCH TODAY – Sunday, December 6
– WWE wraps up their weekend tour Sunday night in Charlotte, N.C. with Roman Reigns and Florence, S.C. with Dean Ambrose. The following are the advertised line-ups. (Reports Wanted to pwtorch@gmail.com)
REIGNS TOUR
WWE Title match: Sheamus vs. Roman Reigns
Tag Title match: New Day vs. Dudleys
Divas Title match: Charlotte vs. Paige
Big Show handicap match
AMBROSE TOUR
IC Title match: Kevin Owens vs. Dean Ambrose
Bray Wyatt vs. Kane
Dolph Ziggler vs. Tyler Breeze
Ryback and Rusev also scheduled
– WWE NETWORK HIGHLIGHTS: WWE is airing the 2013 TLC PPV at 3:00 p.m. EST and then again at 8:00 and 11:00 p.m. This is the PPV where John Cena and Randy Orton merged their top titles to form the WWE World Hvt. Title.
– PWPODCASTS: We posted five new podcast recaps covering a wide variety of news, opinions, and interviews from the world of wrestling. Check out the latest recaps at PWPodcasts.com.
– OBIT: Former ECW wrestler Hack Meyers (Donald Haviland) has reportedly died at the age of 41. Prowrestling.net reports that Haviland died following brain surgery.
– UFC fighter Ben Henderson offered an MMA fighter's perspective on how well Daniel Bryan has fared in MMA training while off WWE TV.
"He was out with some injuries in WWE," Henderson told Sporting News. "He came to our gym and moved up to blue belt in jiu-jitsu under my coach John Crouch. Every time I go in there, he's working his butt off. I heard he was pretty strong and actually surprised me with how technical he is. A lot of guys have a hard time learning all those techniques. I heard he was really great at being able to use his technique and not relying on his strength. He's smooth and does jiu-jitsu really well."
– Tommy Dreamer's appearances on Raw and Smackdown were not one-offs. WWE is now listing Dreamer for several house shows in December and January 2016. Current dates include the Los Angeles/Inglewood, Calif. show on December 16, MSG New York City show on Dec. 26, Holiday Tour shows, and weekend tours in January.
– Masters of the Ring Entertainment has released video on-demand (or Vimeo on-demand) content on women's wrestling from their "Tribute to Women in Wrestling" event held earlier this year in North Carolina. The events from May 2015 included a women's wrestling tournament headlined by Santana Garrett and a Q&A panel with Trish Stratus, Lisa Marie Varon, Terri Runnels, Ivory, and Missy Hyatt. (Full Video & Ordering Info)
– Canadian Wrestling's Elite announced that Colt Cabana will headline CWE's next big tour scheduled for February 19-27 across Canada. CWE is calling this "its biggest tour ever," covering half of the country. (Read CWE's Weekend Tour Results)
– Former NWA World Hvt. champion Rob Conway has NWA title gold again. Conway and Matt Riviera captured the NWA Tag Titles from The Heatseekers at the NWA Mid-South show Friday night in Mississippi. (Official NWA Report & Photo)
– Pacific Coast Wrestling announced a debut show called "Release the Kraken" set for January 9 at the Oak Street Gym in Torrance, California. MVP is headlining the show. Also scheduled are T.J. Perkins, Scorpio Sky, and other California wrestlers.Tickets are now available through PacificCoastWrestling.com. (Full Press Release)
– WrestleMania celebrity Akebono announced earlier this week that he is launching his own promotion in Japan. The promotion is called "Oudou" or "Royal Road." Akebono left All Japan Pro Wrestling in November to be a freelance wrestler and start the promotion. (Report via PuroresuSpirit.net)
– And, finally, there's Joey Ryan being Joey Ryan getting a lot of publicity for events on a recent tour of Japan where he used his penis to subdue an opponent. Joey appeared on the Sam Roberts Show to discuss the events (with a replay of the "move" on a loop in the background).