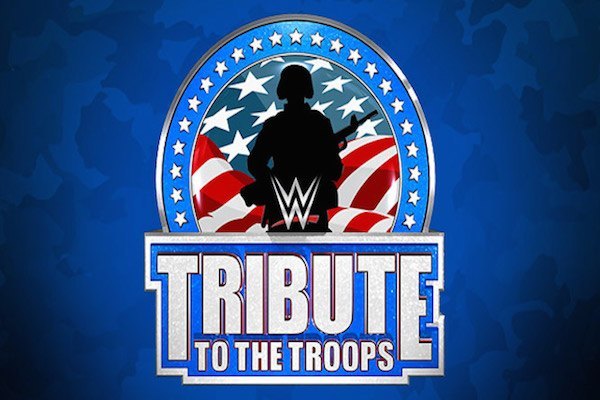 ---
SPOTLIGHTED PODCAST ALERT (YOUR ARTICLE BEGINS A FEW INCHES DOWN)...
---
TORCH TODAY – Tuesday, December 8, 2015
– LIVECAST ALERT: PWTorch editor Wade Keller and Jason Powell of Prowrestling.net take your calls & emails on the Tuesday Livecast at 5:00 p.m. EST at PWTorchLivecast.com.
Also, on Thursday, Jim Ross returns to the Livecast for an interview with Wade Keller. Check out Ross's latest podcast with Kevin Sullivan tonight at 9:00 p.m. EST on PodcastOne.com. (Ross's latest blog published at jrsbarbq.com)
– WWE wraps up the TLC hype Tuesday night in Jacksonville, Florida with this week's Smackdown TV taping. WWE is also scheduled to tape this year's "Tribute to the Troops" special. The advertised talent roster includes Roman Reigns, Dean Ambrose, IC champion Kevin Owens, Kane, and the Wyatts.
The top item advertised for Smackdown is a contract signing between Owens and Ambrose for their IC Title match at the TLC PPV. (ALERT: We're looking for a report sent to pwtorch@gmail.com if you attend the taping.)
– WWE top star John Cena is back on TV today. Cena is scheduled to appear on NBC's "Today" show once again, this time promoting the "Sisters" movie. Cena is also scheduled to appear on "The Tonight Show" with Jimmy Fallon as the second featured guest.
– Once again, there is no advertised WWE segment on ESPNews's SportsCenter broadcast Tuesday night.
– WWE's new Owen Hart DVD is quietly out Tuesday. WWE did not promote the "Owen – Hart of Gold" DVD release during the Raw broadcast.
– New Japan officially announced ticket info for the Ring of Honor shows scheduled for Tokyo on February 19 and 20. NJPW is advertising an "authentic import of American excitement" when "Honor Rising: Japan 2016" comes to Tokyo.
– Mick Foley took part in a live cooking challenge with celebrity chef Robert Irvine, the husband of TNA Knockouts champion Gail Kim, at a live stage show Sunday in New York. Foley, whose beard has grown to Santa Claus-like levels, teamed with Irvine to face other chefs at "Robert Irvine Live," which was produced by TNA announcer Jeremy Borash. (Report by former TMZ producer Ryan Satin)
– Big E. of New Day teased some big ideas for the trio at WrestleMania in April. He said the group has been turned down many times for off-the-wall ideas, but he feels like they're getting closer to being trusted with something big.
"Honestly, the ideas that we said we can't do right now are probably going to come at some point. We've got some wild ones for WrestleMania and obviously I can't spoil any of that stuff. All the wild ideas that we have, there's a chance that at some point we can fool someone into allowing us to do down the line," Big E. told Brian Fritz for Sporting News. Big E. also said: "The last six months have been a godsend. I feel like I was fighting and fighting and fighting to do some stuff that was untraditional and a little bit more up my alley but it didn't fit before. I feel like this is the least inhibited I've been on TV and I'm very thankful for that."
– Heading to Boston for the TLC PPV on Sunday? Donald Wood of TravelPulse.com has a Visitor's Guide.
– And, finally, 2K Sports released a two-minute video clip of Dean Ambrose and Daniel Bryan answering questions about the new "WWE 2K16" video game, specifically the "Showcase Mode." Ambrose said he wants to see his character involved in a car chase heading to the arena. Bryan said he wants his story mode to include when he was fired from WWE and stripped of the WWE Title.