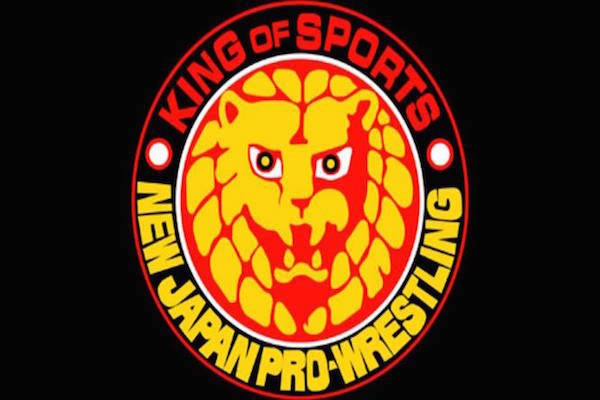 ---
SPOTLIGHTED PODCAST ALERT (YOUR ARTICLE BEGINS A FEW INCHES DOWN)...
---
WEDNESDAY UPDATE: Honma & Togi Makabe won the 2015 World Tag League by defeating Naito & EVIL in the finals of the tournament.
Honma & Makabe now turn their attention to the IWGP World Tag Titles held by
Also during Wednesday's finale, New Japan aired a video promo from ROH World champion Jay Lethal vowing to defend the ROH Title at the Tokyo Dome Show on January 4. Lethal first has to face A.J. Styles at ROH's "Final Battle" PPV on December 18.
SATURDAY UPDATE: New Japan made a decision on A.J. Styles, who will be held out of the remainder of the World Tag League tournament as a precaution to ensure that he is available for the Tokyo Dome show on January 4.
New Japan World Tag League 2015 Results
– Night 14 (Dec. 9): Honma & Togi Makabe beat Naito & EVIL at 21:36 when Honma hit the Kokeshi on EVIL for the win. (Full Results Reported at PuroresuSpirit.net)
– Night 13 (Dec. 6): Sakuraba & Yano beat Bad Luck Fale & Tama Tonga in the A Block. … Karl Anderson & Doc Gallows beat Nakamura & Ishii in the B Block. … Togi Makabe & Honma beat Okada & YOSHI-HASHI in the A Block. … Naito & EVIL beat Goto & Shibata in the B Block. (Full Results via PuroresuSpirit.net)
Final A BLOCK STANDINGS
Togi Makabe & Honma (8 pts)
Tanahashi & Michael Elgin (8 pts)
Okada & YOSHI-HASHI (6 pts)
Christopher Daniels & Frankie Kazarian (6 pts)
Toru Yano & Sakuraba (6 pts)
Yuji Nagata & Nakanishi (4 pts)
Bad Luck Fale & Tama Tonga (4 pts)
FInal B BLOCK STANDINGS
Naito & EVIL (10 pts)
Goto & Shibata (8 pts)
Karl Anderson & Doc Gallows (8 pts)
Nakamura & Ishii (6 pts)
Tenzan & Kojima (4 pts)
Matt Taven & Michael Bennett (4 pts)
A.J. Styles & Yujiro Takahashi (2 pts)
– Night 12 (Dec. 5): Karl Anderson & Doc Gallows were awarded their scheduled match against Styles & Yujiro via forfeit in the B Block. … Michael Bennett & Matt Taven beat Tenzan & Kojima in the B Block. … Tanahashi & Michael Elgin beat Yano & Sakuraba in the A Block. (Full Results at PuroresuSpirit.net)
– Night 11 (Dec. 4): A.J. Styles was once again held off the show due to his hip injury. … Daniels & Kazarian beat Yuji Nagata & Nakanishi in the A Block. … Bad Luck Fale & Tama Tonga beat Tanahashi & Elgin in the A Block. … Nakamura & Ishii beat Tenzan & Kojima in the B Block. (Full Results at PuroresuSpirit.net)
– Night 10 (Dec. 3): New Japan announced that A.J. Styles is suffering from a hip injury, which is not completely removing him from the tournament, but he was unable to compete again…
Naito & EVIL won 2 points via forfeit in the B Block. … Toru Yano & Sakuraba beat Daniels & Kazarian in the A Block. … Goto & Shibata beat Matt Taven & Michael Bennett in the B Block. (Full Report on Styles & Show Results at PuroresuSpirit.net)
– Night 9 (Dec. 1): Bad Luck Fale & Tama Tonga beat Yuji Nagata & Nakanishi in the A Block. … Okada & YOSHI-HASHI beat Toru Yano & Sakuraba in the A Block. … A.J. Styles & Yujiro were scheduled to face The Kingdom in the B Block. However, Styles is still injured, according to New Japan. (Full Results at PuroresuSpirit.net)
– Night 8 (Nov. 30): Yuji Nagata & Nakanishi beat Toru Yano & Sakuraba in the A Block. … Tenzan & Kojima beat Goto & Shibata in the B Block. … Ishii & Shinsuke Nakamura beat Naito & EVIL in the B Block. (Full Results at PuroresuSpirit.net)
– Night 7 (Nov. 29): Togi Makabe & Honma beat Bad Luck Fale & Tama Tonga in the A Block. … Nakamura & Ishii beat Michael Bennett & Matt Taven in the B Block. … Tanahashi & Michael Elgin beat Yuji Nagata & Nakanishi in the A Block. (Full Results Report at PuroresuSpirit.net)
– Night 6 (Nov. 28): Makabe & Honma beat Daniels & Kazarian in the A Block. … Karl Anderson & Doc Gallows beat Tenzan & Kojima in the B Block. … Goto & Shibata won via forfeit over A.J. Styles & Yujiro in the B Block. New Japan said Styles had a minor injury. (Full Show Results at PuroresuSpirit.net)
– Night 5 (Nov. 27): Naito & EVIL beat Tenzan & Kojima in the B Block. … Togi Makabe & Honma beat Tanahashi & Elgin in the A Block. … Daniels & Kazarian beat Okada & YOSHI-HASHI in the A Block. … A.J. Styles & Takahashi beat Nakamura & Ishii in the B Block. (Full Show Results at PuroresuSpirit.net)
– Night 4 (Nov. 24): Christopher Daniels & Kazarian beat Bad Luck Fale & Tama Tonga in the A Block. … Karl Anderson & Doc Gallows beat Mike Bennett & Matt Taven in the B Block. … Okada & YOSHI-HASHI beat Yuji Nagata & Nakanishi in the A Block. (Full Show Results at PuroresuSpirit.net)
– Night 3 (Nov. 23): Naito & EVIL beat Matt Taven & Michael Bennett in the B Block. … Tanahashi & Elgin beat Daniels & Kazarian in the A Block. … Shibata & Goto beat IWGP Hvt. tag champions Karl Anderson & Doc Gallows in the B Block. (Full Show Results at PuroresuSpirit.net)
– Night 2 (Nov. 22): Yuji Nagata & Nakanishi beat Togi Makabe & Honma in the A Block. … Tenzan & Kojima beat A.J. Styles & Yujiro in the B Block. … Okada & YOSHI-HASHI beat Bad Luck Fale & Toma Tonga in the A Block. (Full Show Results at PuroresuSpirit.net)
– Night 1 (Nov. 21): Toru Yano & Kazushi Sakuraba beat Honma & Makabe in the A Block. … Naito & EVIL (Watanabe) beat Bullet Club (Karl Anderson & Doc Gallows) in the B Block. BUSHI joined Naito & EVIL. … Shibata & Goto beat Shinsuke Nakamura & Tomohiro Ishii in the B Block. … Tanahashi & Elgin beat Okada & YOSHI-HASHI in the A Block. (Full Show Results at PuroresuSpirit.net)