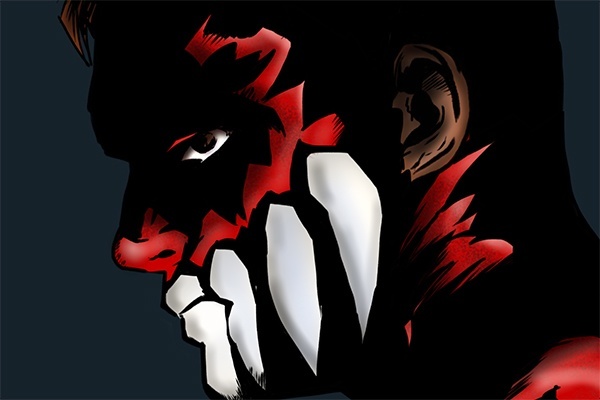 ---
SPOTLIGHTED PODCAST ALERT (YOUR ARTICLE BEGINS A FEW INCHES DOWN)...
---
One of the subplots to so much roster movement in 2016 is how the action figure market will be affected. PWTorch Collectibles specialist Michael Moore looks at what's already planned, which wrestlers might get new figures, and which will not.
In Stores Now – Late 2015/Early 2016 Releases
– Elite Series 40, which is one of the best Mattel WWE waves in quite some time, is live now. This set includes Sami Zayn (with NXT Title belt), Rick Rude, IRS, Tyson Kidd, John Cena (with U.S. Title belt), and the first Mattel figure of Umaga.
– Basic Series 58 just hit retail stores, and features hot debut figures from Bayley and Kevin Owens. The set also includes Paul Orndorff's second Mattel figure. Also included are salsa dancer Fandango, Stardust (with purple face paint), Lana, Edge, Bad News Barrett and Undertaker.
– Also just released is Basic Series 59, which includes Sasha Banks' first figure, which unfortunately isn't Mattel's best work. Also in this set are Eva Marie, Honky Tonk Man, the Iron Sheik, Sheamus (his first figure with his current look), Triple H, R-Truth, Bray Wyatt, and John Cena.
– Battle Packs 37 includes the first figures of The Ascension and J & J Security, along with new designs for the Usos. Battle Packs 38 includes Bray Wyatt and Undertaker, the Bella Twins (with Divas Title belt), and – get ready for this – Adam Rose and the Bunny.
Confirmed for 2016
– Finn Balor Elite (Series 41). "The Demon's" debut action figure will be one of the first new wrestling figures of 2016, scheduled for a late-January release, according to Ringside Collectibles. Some fans are already labeling it the figure of the year, based on early prototype pictures that Mattel unveiled last fall. A basic Balor figure was released in late-2015, but this is the figure kids and collectors are waiting for.
– Lita Elite (Series 41). Lita will join Balor in this anticipated series of Elite figures, which will also include new figures of Terry Funk, Dean Ambrose, Ryback and the first Mattel figure of the 1-2-3 Kid. Surprisingly, this is Lita's first Mattel action figure.
– Figures Toy Co. Action Figures. Figures Toy Co. announced its first Ring of Honor line of figures in early 2015 and hoped to have them out in time for Christmas. Collectors are still waiting, but Figures Toy Co. is promising ROH, legends and rising stars figures for 2016. So far the company has unveiled preliminary images of figures of the Briscoes, Michael Elgin, Adam Cole, Kevin Steen, A.J. Styles, the Young Bucks, the Blue Meanie, Kenny Omega, Joey Ryan, and others.
– Kevin Nash NWO Wolfpac Elite (Ringside Collectibles exclusive). In 2015 Ringside Collectibles and Mattel teamed up for an exclusive NWO figure of Scott Hall that was just too sweet. The two companies will follow that up with an exclusive figure of "Big Sexy" that includes the WCW World Title belt with red NWO letters, and a removable black and red T-shirt. This figure can be pre-ordered at ringsidecollectibles.com for $27.99, with a late-February release date.
– Basic Series 60, set for a mid-February release, will include the first action figures of Renee Young and Kalisto. This set also includes new figures of Seth Rollins, Randy Orton, Kofi Kingston, and Luke Harper.
– Battle Packs 39, set for late-January, will include Tyson Kidd and Cesaro, the Prime Time Players, and John Cena, and Kevin Owens.
Figures We'll Probably See in 2016
– Braun Strowman. Fans began making custom figures of Strowman as soon as he showed up on WWE TV. The first figures of Bray Wyatt, Luke Harper, and Eric Rowan were white hot in mid-2014. An Elite Strowman figure with a black sheep mask seems like a lock for 2016.
– A.J. Styles and Shinsuke Nakamura. Who knows what Vince McMahon will do with his newest acquisitions, arguably the biggest jumps since the Monday Night War. Japanese companies have made some statue-like figures of Nakamura, but there's not a true action figure out there. Jakks Pacific made some cool toys of A.J. in its TNA Deluxe Impact line from 2010 to 2013.
– The Dudley Boyz. More than 16 years after their WWF debut, Bubba Ray and D-Von have very few quality action figures. They left WWE just as Jakks was hitting its stride with its Ruthless Aggression-style figures, so there are aren't many out there. Jakks did make a Team 3D TNA two-pack in 2010 and a Bully Ray Deluxe Impact figure in 2014.
– There's a good chance Mattel will also produce figures of Asuka, Becky Lynch, Enzo Amore, and Big Cass, Apollo Crews and Samoa Joe in 2016. Terry Taylor is a powerful figure in NXT; might collectors finally see that elusive first Red Rooster toy?
Don't Expect These Figures Anytime Soon
– "Hollywood" Hulk Hogan NWO figure. Mattel released its first WWE toys in 2010, but Hogan's first Mattel figure wasn't produced until 2015. The company released prototypes of a "Hollywood" figure in the spring, but scrapped the figure after Hogan's racist remarks went public over the summer. Collectors are hoping Mattel will still release this figure one day, but it seems unlikely in 2016.
– Owen Hart. It's hard to believe WWE went all out with an Owen Hart DVD in December. This has led to speculation that Owen might be inducted into the WWE Hall of Fame in 2016, and that may be accompanied by new merchandise. It still seems extremely unlikely, and collectors will probably have to keep waiting on an Owen Hart figure. His last action figures were released in 1999.
– You probably aren't going to see figures of Vince Russo, Abraham Washington, the Black Scorpion, Ole Anderson, Sunny, Chyna, Buff Bagwell, Linda McMahon, or Chris Benoit anytime soon, either.
PWTorch Collectibles columnist Michael Moore can be reached at michaelmoorewriter@gmail.com. Follow him on Twitter @MMooreWriter.