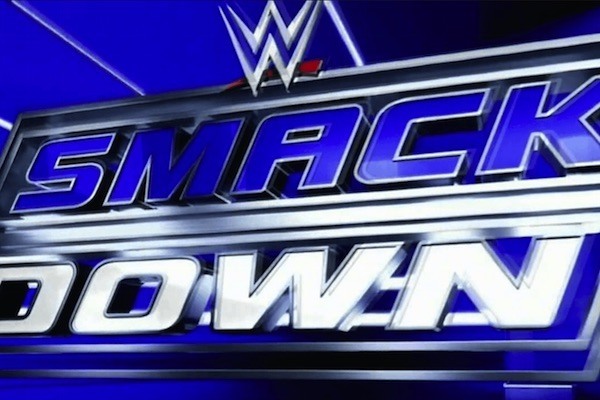 ---
SPOTLIGHTED PODCAST ALERT (YOUR ARTICLE BEGINS A FEW INCHES DOWN)...
---
PWTorch specialist Jon Mezzera breaks down this week's Smackdown episode with the Hits & Misses…
SMACKDOWN HITS
New Day & The Miz vs. Team Ziggler Opening Eight-Man Tag: While I didn't enjoy the set-up for this match (more later), the match itself was fun. It wasn't great, but it had a nice dose of athleticism and was good enough to get a Hit. The Miz had some fun interacting during the match with his partners The New Day, but he felt a little out of place. The match had good energy and featured pretty good wrestling throughout.
Kalisto vs. Neville: This match had the feeling of a United States Open Challenge which Kalisto should bring back. That was a big hit with John Cena doing it for a long stretch of last year and would be a way to differentiate the United States Championship from the Intercontinental Championship and would elevate Kalisto with the WWE Universe. This match would have felt less random if it had been part of an Open Challenge. It was a good match. I would have liked to see it go longer, but at just under 9 minutes it was still a decent length. They had a lot of energy and showed some great moves that we don't see very often in WWE matches. It also didn't have some of the sloppiness that we saw in Kalisto's U.S. Title win against Alberto Del Rio at the Royal Rumble. The more I see of Kalisto, the more I want to see even more.
Highlight Reel: At some point if WWE is going to go with Chris Jericho vs. Dean Ambrose at WrestleMania for the IC Title, they have to do more to start dropping hints at it. But, with Fastlane coming first, they are handling it well. I laughed at Ambrose bringing an orchid to spruce up the Highlight Reel set. I thought Jericho, Ambrose and Reigns all came across looking good here. Jericho did a nice job of setting the scene while asking Ambrose and Reigns about their upcoming match against each other (and Brock Lesnar) in the Fastlane main event to become #1 contender to face Triple H at WM. He didn't come across as smarmy or heelish in his questions and they were good in addressing the situation and how it won't effect their friendship. They did tease a little tension without overdoing it. The Wyatt Family interruption felt kind of random, but worked ok to set up the main event.
Axel vs. Styles: After a "good showing" in the Royal Rumble, and a huge win in a good match against Jericho on Raw, it was a good move to have A.J. Styles in a squash match against Curtis Axel here on Smackdown. In fact, Styles should only be in squash matches on Raw and Smackdown until WM to build him up and keep him strong and really establish him as a top star in the making with the fans who aren't familiar with him from TNA, or New Japan, or ROH. The announcers keep saying that it doesn't matter what he did before, all that matters is what he does now. And to a certain extent, that is true. The #Social Outcasts were good in talking about Styles before the match. They played good foils for him. He performed well and got in his signature spots. I guess I was wrong about the Styles Clash potentially being banned. But, I still don't get teasing it in the Rumble and against Jericho if they were only saving it for him to hit it for the first time here. But if it is going to remain his finisher, then it makes sense to establish it in these types of matches.
Main Event: Ambrose, Reigns & Jericho vs. The Wyatts was a strong main event to end Smackdown. I thought they might tease some more tension between Ambrose and Jericho, but as I said before, there is time for that later. This was like so many other WWE tag matches in terms of following a formula, but it was well executed. The fans are still clearly more behind Ambrose than Reigns at this point. Everyone performed well in the match. At over 13 minutes, it felt like a good length. They had more time they could have given it, but wanted to do the long beating afterwards. That worked ok, but wasn't great as The Big Show seemed way too random to suddenly come out to help the babyfaces fight off The Wyatts. One thing I did appreciate was how Mauro Ranallo actually acknowledged the official call of the match being the Wyatts getting disqualified when Braun Strowman interfered. So often in these situations, the actual decision in the match is never mentioned by the lead announcer. But, we do have an interesting dynamic moving forward with all of these guys plus Lesnar, so I am looking forward to seeing how it all plays out over the next few weeks.
SMACKDOWN MISSES
Opening Segment: There were parts of the opening of Smackdown that I liked, but on the whole it was a Miss. New Day were good for the most part in addressing what happened to them on Raw. But, I don't understand the constant references to WWE being PG. It doesn't have to be talked about all the time. We know it. Get over it. Move on. I understand that Miz was also disrespected on Raw by The Rock, but as I said above, he still felt out of place with New Day. The Usos got a pretty good reaction when they came out, which is good. But, their introduction of Titus O'Neil wasn't exactly a huge moment. I didn't know who was going to come out to join them, so it was a surprise, but not a good one. Dolph Ziggler was a bigger introduction, but it still felt very mid card at best. It sort of felt lower card and there was too much talent involved in this segment for it to come across so meaningless.
Jerry Lawler: I haven't had a chance to comment on Jerry "the King" Lawler suddenly being a heel announcer now that Smackdown is on USA. I know Lawler has a long history of being a heel commentator in the past. I know that he can be a good heel. But, the turn without a turn was jarring. If WWE gets criticized for having a wrestler turn heel without a real heel turn, the same should happen for an announcer. During one of the highlight packages on Smackdown, you could hear a babyface Lawler last year making the same points that he argues against now. I would love to do away with this convention of wrestling that has been around most of my life as a fan (started watching wrestling with late '80s WWF with either Bobby Heenan or Jesse Ventura as heel color commentators), but has run its course. And the three-man booth doesn't work for me. However, if WWE is hell bent on having a play-by-play announcer teamed with both a heel and face commentators, then why not have Lawler stay babyface, and elevate Cory Graves to be the heel commentator on Smackdown? You could keep Lawler on Smackdown, or move him to Raw with Byron Saxton coming to Smackdown. But either way, you wouldn't have Saxton on both which would be good. And you wouldn't have this jarring split personality from Lawler just because the show happened to change networks.
Truth & Goldust: I wasn't a fan of their scene on Raw, and I wasn't a fan of their scene on Smackdown either. "Message my groin." Really? Again are we doing this gay innuendo bit still in 2016? It feels so behind the times. R-Truth and Goldust can be funny and might have a fun dynamic with each other, but not the way WWE is doing it so far.
Jon Mezzera is PWTorch.com's WWE Hits & Misses Specialist, providing his point of view for Raw and Smackdown each week. Email him at jmezz_torch@yahoo.com.
Act now and become my 45th Twitter follower @JonMezzera (pretty clever handle right?). Just be aware that I don't live tweet Raw, I don't tweet much about wrestling, and I don't tweet much at all. But, it would be nice to say I have more than 44 followers!
For another view from the original Hitlist author, compare Jason Powell's views to mine by visiting prowrestling.NET's "Hitlist" section here.