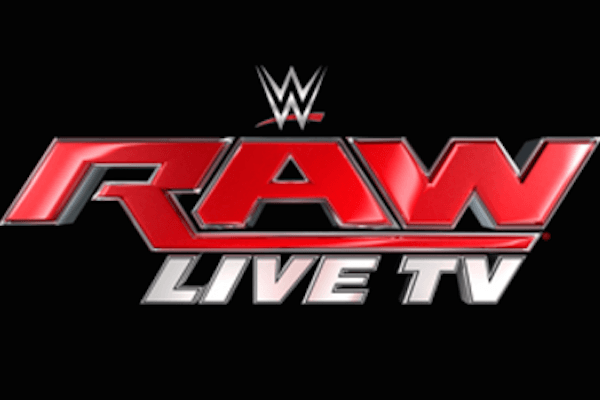 ---
SPOTLIGHTED PODCAST ALERT (YOUR ARTICLE BEGINS A FEW INCHES DOWN)...
---
Brock Lesnar is back on Raw and WWE is gearing up for the Fast Lane PPV mid-February. Plus, Week 2 of A.J. Styles, two matches announced in advance, and more…
WWE Raw TV Report
February 1, 2016 – Episode #1,184
Live in Birmingham, Ala.
Report by James Caldwell (@JCTorch), PWTorch assistant editor
APP ALERT: If you are reading the Report on our new App, for the most frequent updates on this live event (since our App refreshes a few times per hour), visit the mobile version of the report by HARD-PRESSING ON THIS LINK.
VIP MEMBERS: Access your ad-free version by HARD-PRESSING THIS LINK.
The Card
Brock Lesnar returns
A.J. Styles on Miz TV
Kevin Owens vs. Dolph Ziggler
Big Show vs. Erick Rowan
Fast Lane build-up continues
***
Raw opened with Brock Lesnar's music. Out came Lesnar flanked by Paul Heyman to a loud response from the crowd. Once the duo hit the ring, the crowd picked up a "Suplex City" chant. Heyman said they have a lot of business to get to.
Heyman said The Wyatts hatched a plan to take out Lesnar in the Royal Rumble match, and Lesnar will take care of that in time. But, as for Fast Lane, Lesnar gets a #1 contender shot. Heyman said it's Brother vs. Brother vs. Beast.
Heyman said his client has authorized him to announce that both Ambrose and Reigns will be imprisoned at Suplex City. He said Lesnar will stack one on top of the other and pin them to advance to face the Billion Dollar Trophy Husband, Triple H, to become WWE World Hvt. champion at WrestleMania.
But, before they get to WrestleMania, they need to re-visit two-thirds of The Shield. Heyman said Reigns has already been to Suplex City, so Reigns needs to warn his brother, Dean Ambrose, about what that's like because he's a little nuts. Ambrose's music interrupted to a loud reaction.
The IC champion Ambrose sauntered down to the ring with something to say about Lesnar, even walking right up to his face, causing Lesnar to back down a little with a smirk. Ambrose remained in Lesnar's face as Heyman yelled at him off-mic. Ambrose asked "porky" who he's calling a nutjob. He then looked at Lesnar, saying he's never been in the lair of a beast. Dean said this might be a very bad idea, but he's not crazy, stupid, or scared of Lesnar. He said he respects Lesnar, which is why he wanted to come out here and tell him face-to-face that he wants the title. Lesnar smirked.
Ambrose said he wants the WWE Title so bad that he'll fight his own brother for it, and even Brock. Ambrose said he understands the beating coming to him at Fast Lane. "Take me to Suplex City, baby!" Ambrose sang. He told Lesnar that he can suplex him over and over, but he is the Iron Man of WWE. He vowed to drag his broken body to WrestleMania and he will take that title from Triple H. Lesnar laughed. Ambrose said he wanted to tell Brock that to his face. "Sorry, Paulie, I just wanted to see what all the fuss was about," Ambrose said as he left the ring to his music. Lesnar smirked and laughed to himself as Paul told Brock that he's kind of nuts. Brock just shook his head as the camera continued to document his reaction.
[ Reax: A refreshing babyface promo from Ambrose following up on his WWE website interview with Michael Cole last Wednesday. Ambrose vs. Hunter sounds very intriguing if it happened at WM32. ]
Still to come: Kevin Owens vs. Dolph Ziggler.
Backstage: U.S. champion Kalisto was shown walking down the hallway. He faces Rusev next.
[Commercial Break at 8:13]
[Q2] Back from break, U.S. champion Kalisto was introduced to the ring for the opening match. Alberto Del Rio was down at ringside for commentary, prompting Michael Cole to announce Kalisto vs. Del Rio for the U.S. Title at Fast Lane in three weeks. This is Del Rio's re-match from the Royal Rumble title loss. Rusev was then introduced with Lana for singles action.
1 — U.S. champion KALISTO vs. RUSEV (w/Lana) — non-title match
Kalisto landed kicks early on as Del Rio complained about Kalisto's two "fluke wins" over him. Cole said once is a fluke and twice is not a fluke. Del Rio angrily told Cole to stop supporting the little guys as Kalisto knocked Rusev to the floor. Kalisto went for a flying attack, but Rusev superkicked him on the floor. Rusev was in control heading to break.
[Commercial Break at 8:22. WWE ran a local spot for the post-WM32 Smackdown in Houston, with tickets going on-sale this Friday. Chris Jericho was the top star advertised.]
Back from break, Rusev continued to work on Kalisto, now in the ring. Meanwhile, Del Rio said there's no way he will lose to Kalisto a third time. Kalisto suddenly surprised Rusev with a Tornado DDT to get a breather. Rusev rolled to the outside, where Del Rio warned him, but Rusev took a dropkick through the ropes.
Kalisto then dropkicked Rusev face-first into the ring steps. Kalisto followed with a head scissors sending Rusev into the barricade. The U.S. champ then scrambled back into the ring and Rusev was counted out as he sold on the floor. Del Rio angrily charged the ring, but Kalisto bailed to celebrate on the floor and continue to frustrate Del Rio.
WINNER: Kalisto via count-out at 10:08.
Still to come: A.J. Styles on Miz TV.
[Q3] [Commercial Break at 8:30]
Authority's Office: Roman Reigns and Dean Ambrose were hanging out in The Authority's Office staring at Triple H's WWE Title belt in a display case. Stephanie McMahon walked in signing a happy tune, then she taunted them about being so close to holding the title. Reigns warned Stephanie that their days with the title are numbered because on of them is going to win the title at WrestleMania. She told them that the third component of their #1 contender match at Fast Lane is missing, Brock Lesnar.
Steph then brought up all of the great pairs and partnerships that have been broken along the way – Marty Jannetty with Shawn Michaels, Randy Orton with Evolution, and even the two of them with Seth Rollins. Steph tried to drive a wedge saying Dean will get tired of being Reigns's sidekick one day. They laughed at her tactics, then Steph said they'll put it to the test against New Day tonight in the main event. Reigns shrugged that off, then left with Dean.
Announcers: Cole, JBL, and Byron Saxton reacted to Steph trying to conquer & divide Dean and Reigns.
Nikki Bella update: Cole said Nikki needs to stay home for three months as she begins her recovery from neck surgery.
Backstage: Renee Young brought in Brie Bella. Brie said Nikki is recovering from neck surgery "fearlessly." She said doctors are optimistic that Nikki will be able to return to the ring after  along recovery. Divas champion Charlotte, flanked by Ric Flair, then interrupted the segment with insincere sympathies for Nikki. Brie said she will pass along the message and they're done here. Charlotte said maybe she should apologize for contributing to Nikki's injury, but then again she's Divas champion and Nikki is sitting at home enjoying online shopping. Charlotte & Ric left the interview, leaving Brie to stew.
In-ring: The Usos were introduced to the ring for tag action.
[Commercial Break at 8:41]
Back from break, WWE took 20 seconds out of the show to point out that Lilian Garcia messed up the introduction of The Usos, calling them "Grammy" instead of "Slammy" award winners.
[Q4] The Social Outcasts were then introduced. They were missing Bo Dallas. Heath Slater, Curtis Axel, and Adam Rose did a long bit trying to look for him, then Slater remembered that Bo is in the studio as Bo Rida. That promo effectively took out the crowd.
2 — THE USOS (JIMMY & JEY USO) vs. SOCIAL OUTCASTS (CURTIS AXEL & ADAM ROSE w/Heath Slater)
Axel and Rose quickly took control of the match as the announcers tongue-in-cheek discussed Heath Slater at the level of Alabama football coach Nick Saban. Meanwhile, Axel and Rose continued to take the crowd out of the match working a chinlock on Jey Uso.
Jey finally hit a kick to Rose's face to tag in Jimmy. Slater was knocked off the ring apron. Double superkick to Rose, then Jey tagged in and nailed a top-rope splash. It was good for the pin and the win on Rose. Long post-match celebration for The Usos.
WINNERS: The Usos at 5:10. The heel act remains minor-league.
Backstage: The Miz checked his tablet, asked for coffee from his assistant, threw it back at him, and went back to studying his notes for Miz TV with A.J. Styles.
[Commercial Break at 8:54]
Miz TV Segment
The Miz was standing by in the ring back from break. Miz talked up A.J. Styles, then noted to himself that when he was meditating earlier today, he figured out that his show is a public service and forum for storytelling. Miz said A.J.'s story is phenomenal. So, please welcome the "Phenomenal A.J. Styles."
Styles's new music played and A.J. Styles bounced out on-stage with a smile on his face dressed in a black vest over his new A.J. t-shirt. WWE replayed Styles's debut singles victory over Chris Jericho last week on Raw before Styles was shown in the ring with Miz.
[Q5 — second hour] Styles and Miz shook hands in the ring as Styles sat down opposite Miz. "You finally made it," Miz told Styles. Miz said the audience wants to know who A.J. Styles is. Miz pulled the mic away from Styles to tell Styles's story himself. Miz said that when Styles tried out for football in high school, he was told he was too small. But, he was the first one in the gym and last one to leave and became the best football player on the whole team. Miz said it's not about the size of the dog in the fight, but the size of the fight in the dog.
Miz stood up to note Styles wrestled from town to town all over the world facing the giants. He said years and years passed as Styles wondered if he would ever get to WWE. Then, after years of blood, sweat, and tears, A.J. Styles became an entrant in the Royal Rumble. That must have felt great, right?
Miz pulled the mic away again to describe Styles lasting 28 minutes in the Royal Rumble, then beating Chris Jericho in his debut match last week on Raw. So, where does he go from here? Miz wouldn't let Styles answer, then said Styles reminds him of his former protege, Daniel Bryan. Miz said Bryan was an "indy darling" and "good rassler," but he did not achieve anything until he took him under his wing. Miz said some people have called him the father of the Yes! Movement. "No!" the crowd shouted as Miz pumped his hand in the air.
Miz said he brought Styles on the show to mentor him and take him to heights he's never been to before. All he has to say is yes. Styles pretended to think it over while the crowd shouted "No!" Miz yelled at the crowd for booing him, then talked up his resume. "Who the hell is A.J. Styles anyways?!" Miz shouted. Miz said there's probably a reason why Styles never made it here. He shouted that the "E" is just as important as the "W" and Styles will drown in this giant ocean if he keeps listening to you people. The crowd interrupted with an "A-J-Styles" chant.
Miz asked the crowd if a little rookie redneck like A.J. Styles can make it in WWE without his guidance? Miz shouted that there is no chance of that happening! Styles had enough and he stood up to pop Miz in the face. Styles then tossed Miz into the director's chair before unloading on Miz while talking some smack back at him. Saxton said Styles is a shark. Miz rolled out of the ring and high-tailed it to the top of the ramp. "Do you know me now? I'm A.J. Styles!" he shouted as Miz recovered on the ramp. Styles caught his breath as the lyrics "You don't want none" from his new song played in the background. Miz continued to sell shock before the announcers reacted to the segment.
[ Reax: One of those "initiation" segments that Bryan had to go through several years ago where they see if a new star with buzz can survive the coded verbal attacks from a heel. A.J. got the last word in and looked tough at the end, so that helped. ]
Earlier Tonight: Dean Ambrose confronted Brock Lesnar. Ambrose and Reigns face New Day later tonight.
[Commercial Break at 9:10]
Back from break, Cole said WWE will be celebrating Black History Month tonight and throughout February.
In-ring: Brie Bella was introduced to the ring along with Alicia Fox. WWE showed boxing champion Deontay Wilder down at ringside. Divas champion Charlotte, along with Ric Flair, was out next for singles action.
[Q6]
3 — Divas champion CHARLOTTE (w/Ric Flair) vs. BRIE BELLA (w/Alicia Fox) — non-title match
Cole tried to get Total Divas viewership up by promoting the reality show tomorrow night on E! before the bell sounded. Charlotte then showed that she wasn't taking Brie seriously by doing some push-ups. Brie responded with Yes! Kicks, since apparently she's the face tonight. Charlotte knocked Brie out of the ring, though.
Back in the ring, Brie hopped on Charlotte's back looking for a sleeper. Flair got on the ring apron and they went to a long deal where Flair was kind of supposed to get involved to draw in Fox, but it did not pan out. Charlotte eventually just broke free of the hold. She then cockily went for the Figure-Eight leglock, but Brie rolled her up for a three count.
WINNER: Brie at 4:38. Apparently Brie is now in line for the next title shot.
Announcers: Cole and Co. flashed back to last week's Smackdown when chaos broke out involving Big Show, Reigns & Ambrose, and The Wyatts.
Up Next: Big Show vs. Erick Rowan.
[Commercial Break at 9:24]
Back from break Cole relayed some "disturbing news" revealed by Bret Hart earlier today that he is fighting prostate cancer. WWE ran a tweet from heel WWE champion Triple H extending well wishes, then some babyfaces.
Suddenly, the Wyatt theme interrupted to bring out Bray Wyatt's henchmen. Big Show was introduced as the opposition, then he stared down Braun Strowman. Show picked up ring steps to intimidate Strowman, then he entered the ring to face Erick Rowan.
[Q7]
4 — BIG SHOW vs. ERICK ROWAN (w/the Wyatts)
Big Show dominated Rowan early on. Rowan flopped around the ring, then Show noticed Strauman on the ring apron. Show knocked him down to the floor and Strowman showed he can't take a proper bump throwing himself down at the announce table in an over-selling manner. Show turned around to take an attack from Rowan, but he answered with a chokeslam. Show pinned Rowan for an easy win.
Post-match, the Wyatts assaulted Big Show. Rowan airballed a spin kick, but Show sold. Luke Harper tried to clean up the mess by unrelentlessly attacking Show. The crowd sat quietly, then got into it with a "Big Show" chant. The Wyatts then dragged Show to the floor and dramatically slammed him into ring steps. The henchmen stood tall over the fallen giant as Raw cut to break.
WINNER: Show at 1:14.
[Commercial Break at 9:36]
Moments Ago: The Wyatts took out Big Show. Can anyone stop the Wyatts?
In-ring: Titus O'Neil was introduced to the ring by himself for singles action. WWE highlighted Titus bringing kids to Smackdown last week in his home area of Tampa. Tyler Breeze's music then played to no reaction. Breeze was introduced to the ring as Titus's opponent. Before the match started, WWE went to an inset promo from Breeze knocking Titus for being a jock.
5 — TITUS O'NEIL vs. TYLER BREEZE
Titus quickly overpowered Breeze with power offense. But, Breeze smashed Titus in the knee to cut him down. Breeze smashed Titus's knee into the ringpost, then continued attacking back in the ring. Titus came back with a smashing clothesline, then Clash of the Titus for the pin and the win. Afterward, Titus limped and sold the effects as he left the ring.
WINNER: Titus at 2:43.
[Q8] Locker Room: Brock Lesnar was still in the building. Paul Heyman talked to Lesnar, then Triple H walked in. Hunter asked Paul to leave so he could talk to Lesnar face-to-face. Hunter said he could not believe what he saw that "little Dean Ambrose" walked up to Lesnar, stood in his face, and lived to tell about it. Are things getting soft in Suplex City? Lesnar shot back that they'll see at WrestleMania. Hunter smirked and left.
[ Reax: So far, they're doing a good job tonight of promoting Ambrose-Hunter or Lesnar-Hunter at WrestleMania, and pretty much ignoring Reigns-Hunter, the expected, but undesired match. ]
[Commercial Break at 9:47]
Smackdown plug: A.J. Styles vs. The Miz this Thursday night.
In-ring: Dolph Ziggler was introduced for the next match. As Ziggler made his ring introduction, Cole relayed the latest mixed message on the show that Stephanie McMahon will (maybe?) appear on ABC's Good Morning America tomorrow as part of a "Girl Powers" segment on "role models" for women. Stephanie, who plays the complete opposite heel on this very television show? Kevin Owens then made his entrance to face Dolph Ziggler.
6 — KEVIN OWENS vs. DOLPH ZIGGLER
Owens took control early on, then taunted Ziggler. The match moved to the floor, where Owens dumped Ziggler over the timekeeper barricade in front of Lilian. Ziggler sold being in trouble as Raw cut to break.
[Commercial Break at 9:53]
Back from break, Cole mustered a lot of excitement reseting the show, then he suddenly stopped mid-sentence. The broadcast paused for a replay, then Cole dejectedly said here's what happened during the break. Owens then smashed Ziggler in the mouth, rocking his jaw. Owens put a boot in Dolph's chest to keep him down as JBL equated the Road to WrestleMania as the NFL Playoffs because there are only so many spots at WrestleMania and these matches count. That sounds good on paper, but there is no system for that to stick.
[Q9 — third hour] The match continued with Owens taunting Ziggler, who sold being injured. The ref checked on Ziggler, who took another clothesline. Owens then shouted at Cole and went for a big splash, but Dolph rolled out of the way. Dolph then mounted a comeback with clotheslines, but Owens suddenly blasted him with a knock-down clothesline. Owens wanted the Pop-Up Powerbomb, but Dolph blocked and dumped Owens to the ring apron. Superkick to the jaw.
On the floor, Dolph dropped Owens with a Fameasser on the ring mat. Ziggler got up and rolled Owens back into the ring, where he covered Owens for a two count. Ziggler got up looking to follow up, but Owens blasted him with a superkick right in the mouth for a two count. Owens then hung Ziggler upside down in the corner and nailed a cannonball splash.
Owens tried to follow up with the Pop-Up Powerbomb, but Ziggler hopped over Owens and nailed the Zig-Zag. Dolph pulled himself on top of Owens and pinned him for the win. The announcers sold shock that Ziggler found a way to get this win after Owens punished him the entire match. JBL congratulated him, but said Dolph just made Owens mad.
WINNER: Ziggler at 11:30. Solid, competitive singles match. It's just unfortunate WWE doesn't have an actual "Road to WrestleMania" system or method of counting match outcomes to legitimately make these matches count, like JBL suggested.
Announcers: Owens yelled at Cole, JBL, and Saxton on the way out before Cole fed to a Black History Month video. This week's video was on Mark Henry, documenting his pre-WWE athletic accomplishments. Then, his WWE career, Arnold Festival Hall of Fame induction, charity work, and legacy. Back in the arena, Cole said he's honored to call Henry a friend.
Tonight: New Day vs. Reigns & Ambrose in the main event.
[Commercial Break at 10:09]
In-ring: Sasha Banks was introduced to the ring by herself for the next match. JBL wanted to know who Sasha is fighting tonight and Cole interjected that it's Becky Lynch. Before the match, Sasha took the mic and said The Boss is back. She said she's not sitting in the back watching other Divas take her spotlight anymore. That's why she's on her own. And no one can stop her from becoming Divas champion. She sent a warning to Divas champion Charlotte that she's coming after the title.
[Q10] Suddenly, Naomi's music played to bring out Naomi and Tamina Snuka on the stage. Naomi called this a proud moment with Sasha spreading her wings and going on her own. Sasha said they're still family. Tamina cut her off and entered the ring with Naomi. Naomi said she gets it that Sasha wants the spotlight, but they want it, too. Naomi said they can go their separate ways and they won't have some long, drawn out thing like Charlotte, Paige, and Becky Lynch. Sasha asked if they'll still have her back tonight against Becky Lynch. Unity was acknowledged, then Becky Lynch's music finally played. The match is next.
[Commercial Break at 10:18]
7 — BECKY LYNCH vs. SASHA BANKS (w/Tamina and Naomi)
The bell sounded back from break. Sasha took the early advantage and taunted Becky. Naomi and Tamina then got involved on the outside, angering Sasha, who said this is her match. Tamina and Naomi then attacked Sasha from behind, throwing out the match. Becky thought about what to do, then got involved by helping out Sasha. Becky and Sasha cleared Naomi and Tamina from the ring, drawing a light "NXT" chant.
WINNER: No Contest at 3:40.
Announcers: Cole, JBL, and Saxton were shown on-camera. JBL fed to a preview of his conversation with Ron Simmons on WWE Network after Raw.
[Q11] [Commercial Break at 10:29]
Last Monday: A.J. Styles beat Chris Jericho in his Raw debut.
Backstage: Renee Young brought in Chris Jericho for an interview. Renee talked about Styles's victory over him last Monday. Jericho said everyone is talking about the new kid in town, the Phenomenal A.J. Styles. But, he's not talking about him, just thinking about him ever since their match last Monday since he lost. But, Styles is definitely the real deal, a fighter and a pitbull. Jericho said he will be watching Styles vs. The Miz very closely this Thursday on Smackdown and he cannot wait to see what happens.
Bathroom: A camera followed R-Truth into the bathroom. Truth found Goldust in a bathroom stall after selling annoyance that Goldust continues to text him. Truth wanted to know why Goldust keeps wanting to be his tag partner. Goldust said it's because Truth hasn't had a tag partner since, you know, Little Jimmy. Truth still said no. Goldust said Truth is weird, just like his weird-o brother.
In-ring: New Day's music played to bring out the WWE tag champions. Cole said Xavier (representing the heels) are "entertaining the masses." These characters and this writing is so flimsy. Cole said the main event is up next.
[Commercial Break at 10:38]
Thursday plug: Roman Reigns faces Rusev on Smackdown. Plus, A.J. Styles vs. Miz.
Back in the arena, Paul Heyman was at ringside to survey the main event. But, first, New Day cut a promo responding to The Rock last Monday on Raw. They focused on Rock's material being inappropriate for family programming, especially the kids. Kofi found a kid on the front row who did Big E.'s hip gyrations. He and his dad were wearing Bullet Club t-shirts. WWE cut away, then back to the father and son. Interesting Bullet Club product placement.
New Day then heeled on Rock's cousin, the bulletproof-vest-wearing, no-championship-holding Roman Reigns. And, Dean Ambrose. New Day continued to run down Reigns and Ambrose before The Shield's music played.
[Q12] Roman Reigns emerged in the arena and slowly walked through the crowd down to ringside. Dean Ambrose was then introduced to the ring as Reigns's tag partner.
8 — ROMAN REIGNS & IC champion DEAN AMBROSE vs. WWE tag champions NEW DAY (KOFI KINGSTON & BIG E. w/Xavier Woods) — non-title match
Heyman ran commentary himself as the teams exchanged control in the ring. Ambrose then lit up Kofi with hard chops before tagging in Reigns. Reigns wanted the Superman Punch, but New Day decided to regroup on the floor. Reigns smirked about being this close to ending the match already.
[Commercial Break at 10:51]
Back from break, New Day had Reigns in their corner wearing him down. Big E. then measured Reigns for a big flying splash on the ring apron, but Reigns moved and Big E. ate the ring apron stomach-first. Reigns tagged in Ambrose, who went wild on Kofi before nailing Big E. with a suicide dive on the floor. But, New Day used their numbers advantage to cut off Dean on the floor.
[Q13 — over-run] New Day continued to work over Ambrose heading over the top of the hour. Tags were made bringing in Reigns and Kofi. Reigns teed off on Kofi with clotheslines to a mix of cheers and echoing boos. Reigns wanted a Superman Punch on someone, but everyone avoided. Big E. then tagged in and walked into a Samoan Drop from Reigns.
Tag to Ambrose, who flew at Big E. with a big elbow smash. He tried a pin, but Kofi broke it up. Xavier then roughed up Dean on the floor, but Dean smashed him with the Rebound Lariat. Kofi smashed Dean from behind, but Reigns took out Kofi with a Superman Punch.
Back in the ring, Dean avoided a New Day double-team and Reigns exploded on Kofi with a Superman Punch. Dean then dropped Big E. with Dirty Deeds. Ambrose covered Big E. and scored the win.
WINNERS: Reigns & Ambrose at 17:23.
Post-match, Brock Lesnar's music suddenly played. Lesnar bounced down to the ring to confront his Fast Lane opponents, Reigns and Ambrose. But, New Day blasted Reigns and Ambrose from behind. Brock smirked as he watched his opponents get attacked. New Day took out Reigns, leaving Ambrose in the ring. Brock seized the opening and stormed the ring to hoist Ambrose in the air and drop him with an F5. Ambrose remained sprawled out in the middle of the ring as Brock smiled and left the ring. Brock kept on walking as Cole said Brock has asserted himself tonight. Raw signed off seven minutes past the top of the hour.
FINAL REAX: Serviceable show, but it had no business going three hours with this current roster. Felt like a house show mixed with Smackdown and a ton of PSAs.
***
LIVECAST ALERT: We're talking your calls on the Raw post-game show at 11:30 p.m. EST at PWTorchLivecast.com breaking down tonight's show.
***
Alert: Follow PWTorch staffer's live, real-time tweets during Raw at Twitter.com/PWTorch/torch-staff.
Reax: We welcome your 0-10 score & comments on this show for a "Raw Reax" feature. To contribute your thoughts on Raw, email to pwtorch@gmail.com.
Shop: Do you shop on Amazon? Support PWTorch by using our ID when shopping. Just click THIS LINK and whatever you buy costs the same, but it gives back to PWTorch!