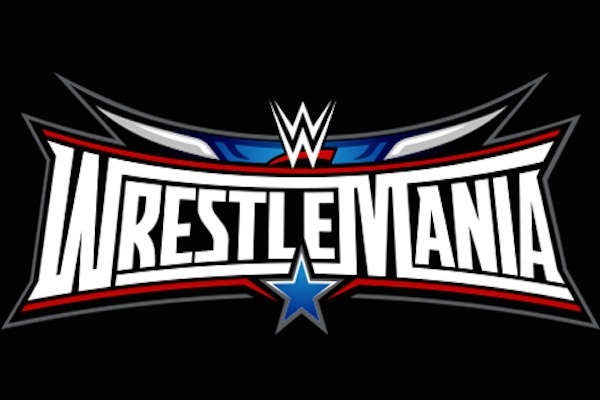 ---
SPOTLIGHTED PODCAST ALERT (YOUR ARTICLE BEGINS A FEW INCHES DOWN)...
---
Current Events
Daniel Bryan's retirement speech on Raw officially put to rest any hopes that fans had of seeing him compete at WrestleMania 32. Bryan's name can now be added to a list of unavailable talent for Mania that likely includes John Cena, Randy Orton, Seth Rollins, Sting, and Cesaro, among others.
WWE has not finalized any matches for WrestleMania, but Vince McMahon certainly appears to be hell-bent on a main event featuring a part-time executive wrestling a lukewarm (at best) babyface in Triple H vs. Roman Reigns. Brock Lesnar looks to be headed into a ho-hum match with Bray Wyatt. Special attractions like The Rock and The Undertaker will figure into the event somehow, but there don't appear to be any burning match-ups for those wrestlers. The rest of the roster has been so damaged by three-hour Raws and years of 50-50 booking that it's hard to imagine on February 10 what match-ups would really get fans excited.
The WrestleMania 32 card itself seems to be taking a backseat to other events scheduled for that weekend. The "NXT Takeover: Dallas" card is loaded with a line-up that can be read HERE (contains NXT SPOILERS).
WWE has already announced Sting for the Hall of Fame ceremony, and the addition of Bryan to this year's Hall of Fame could drive even more interest, if WWE chooses to go that way. In addition, WWNLIVE recently announced a dream match of Ricochet vs. British sensation Will Ospreay for that weekend.
The Axxess event, which gives fans the chance to meet top WWE stars, is also a big draw. This year WWE is selling tickets that allow fans to meet Sting, Undertaker, Seth Rollins, and others.
Ticket Sales and Trends
As the graphics with this article show, WWE appears to have done an impressive job selling out sections of AT&T Stadium thus far. The cheap seats and the middle of the stadium appear to have sold out first; as of February 9, there were no pairs of tickets available through Ticketmaster in any of the sections that are blacked out in the graphic. Tickets are still available through Ticketmaster in the two end zones for $207 per ticket. There are also club level seats available for $295 per ticket.
The more concerning trend for WWE has to be the vast availability of expensive floor seats. Ticketmaster.com searches for two, three, or four tickets show that there are plenty of seats available all around the ring for $2,360 or $1,180 per ticket. Many of the tickets that were available two weeks ago are still out there.
On the secondary market, the total number of WrestleMania tickets available on eBay increased 16.4 percent from last week. There were 128 active listings for WrestleMania tickets as of Feb. 9 (up from 110 on Feb. 2), which includes tickets for WrestleMania itself, Axxess, and Raw the next night. Many of the new listings were for wrestler-specific meet and greets at Axxess; for example, two meet and greet VIP passes for Dean Ambrose sold for $420.
From Feb. 3 through Feb. 9, there were 22 completed sales of WrestleMania-related tickets on eBay, 11 of which were tickets to WrestleMania 32 itself. Many of those 11 completed listings ended at face value or less.
For example, a pair of floor seats with a total value of $4,874.92 (including fees) sold for $4,050, a difference of -$824.92. Only sellers of super cheap seats appear to be turning a profit. Pairs of tickets in Sections 421 and 422 sold for $324.80 and $390, respectively, compared to $104 in face value (excluding fees).
Analysis
The fact that WrestleMania tickets at so many price points appear to be sold out has to be encouraging to WWE. Right now, AT&T Stadium looks like it will be full from the middle of the stadium to the back.
However, the availability of expensive floor seats should catch WWE's attention. WWE has ardent fans around the world who plan their years around WrestleMania, and are willing to spend thousands of dollars on travel expenses, live event tickets, merchandise, hotel rooms, and other accommodations.
But it would take a really special card to get fans to spend between $1,180 and $2,360 per ticket; does WWE have the talent, discipline, and creative ability to put that card together?
Secondary market ticket listings are bound to pick up over the next two weeks. The events at Fastlane on Feb. 21 will play a key role in determining whether ticketholders hang onto their tickets, are able to sell them for a profit, or must consider selling them at discounted prices for a loss.
PWTorch Collectibles Specialist Michael Moore has been contributing wrestling collectibles columns to PWTorch since January 2011. Contact him at michaelmoorewriter@gmail.com, or follow him on Twitter @MMooreWriter.