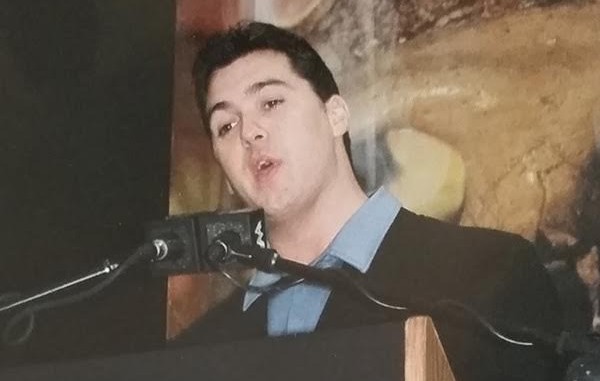 ---
SPOTLIGHTED PODCAST ALERT (YOUR ARTICLE BEGINS A FEW INCHES DOWN)...
---
Shane McMahon was interviewed on The Michael Kay Show (ESPN Radio/YES! Network) Friday afternoon about his surprise return to WWE TV on Monday and facing The Undertaker at WrestleMania 32 on April 3.
– Shane made it sound like the match against Taker is 100 percent going to happen, not be Step 1 in a storyline to set up a different match. Shane said he's been friends with Taker for "20-something years" and it's a "very serious thing" to him.
Taker said "we're both working very hard" to get ready for the match and they take an "immense amount of pride" in delivering a match. Shane said he's upped his training to "three-a-days."
Shane said he increased his training in the summer, but for surfing, not a WWE return. He wanted to get in shape to surf with his sons, which ended up working toward him returning to the ring at WrestleMania.
– Shane said wrestling again now that his sons are of age was "a major driver, actually the primary driver" for him to return to WWE. Shane said his sons of 12, 9, and 6 years old have never seen him live and they'll be at AT&T Stadium in Texas to see him "in competition."
Shane said he's "very excited and very proud" and hopes that at least one of his sons will join the wrestling business to make it five generations of McMahons in wrestling.
It's a stark contrast to Shane distancing himself and his family from WWE over the past 6-7 years. Asked if there is tension with his dad, Vince McMahon, Shane said "that's a private moment," but "there has been" tension with Vince, just like any family business.
– Co-host Peter Rosenberg asked Shane about whether WWE can break the company's marketed indoor attendance number from WMIII with business being down as of late. Shane said "it's possible" and "they have a shot," but he's just proud to be part of WM32.
– As far as a more prominent role in WWE, Shane said his return is completely focused on WM32 and everything leading up to it. He said "anything after that, we'll see how" things develop.
– We heard information about Shane McMahon's return Monday afternoon, with the storyline question being whether he was receiving the Vince McMahon, Sr. award. Asked how he was able to keep his return (mostly) a surprise, Shane said he's a guarded person, so he played his return close to the vest.
Shane was repeatedly asked about the pop when he came out on Raw. Shane said he was humbled and will always be grateful to the fans in Detroit for the reception. He said he could fell the noise bouncing off his body as he came out on-stage.
– Shane talked about his history in WWE. He said he "grew up paying dues" and has "respect and admiration for the wrestlers." He said he's aware of the pain the wrestlers "go through and have to overcome."
It ties in with an interesting comment in the interview when Shane talked about taking his first huge bump in WWE. He said he thought it would be the "first and last." However, he kept going with the big bumps, partly because he had a "chip on his shoulder" trying to prove himself to his dad.
The conversation did not go deeper into the issue that Shane says he has respect for what the wrestlers go through having been around them for decades, but then taking the huge bumps creates an impossible bar for the full-time wrestlers to overcome, both from a crowd reaction and physicality standpoint. The wrestlers have to make the next town, not take time off in-between giant bumps, which was the case during Shane's career.
As for taking a huge bump at AT&T Stadium, such as jokingly off the giant scoreboard above the playing field, Shane said there are limitations to the human body. Plus, he's inside Hell in a Cell against The Undertaker.
– Shane also noted the inspiration for his Shane-O-Mac Shuffle is a combination of Muhammad Ali, Rocky Johnson, and Apollo Creed. He also credited Bruno Sammartino and "Superstar" Billy Graham for being his two big old-school wrestling influences.
Caldwell's Analysis: A few layers were peeled back in the interview, but it mainly came across like a WWE promotional interview with the hosts sounding like fans, not actual interviewers. The key takeaways are Shane being open to working for WWE again after WM32 and Shane making it sound like the match against Taker is actually going to happen. Shane came across like a humble and nice guy, but there just wasn't a sense of anyone involved in the interview recognizing issues with the match. WWE has five weeks of TV to perhaps make this more palatable, with Taker's WrestleMania match going to Shane for nostalgia reasons trying to draw in Attitude Era fans, and the marketing right now comes across like Shane has returned to WWE to "save WrestleMania."