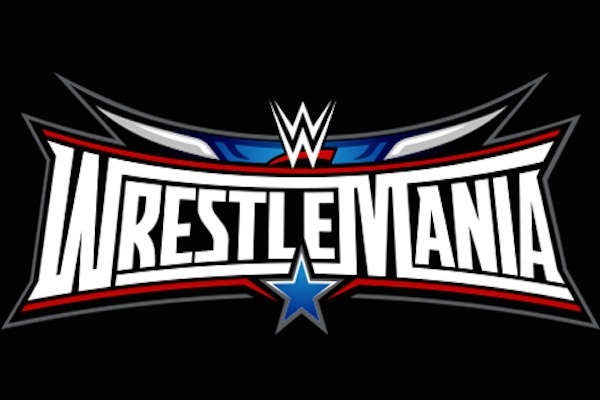 ---
SPOTLIGHTED PODCAST ALERT (YOUR ARTICLE BEGINS A FEW INCHES DOWN)...
---
The Cost of WrestleMania, Week 9: The Cost of Axxess
For many fans, WrestleMania is more about a weekend full of activities than about one big supercard. While past WrestleManias were sold on main events like Hulk Hogan vs. Andre the Giant, Hogan vs. Ultimate Warrior, Bret Hart vs. Shawn Michaels, and Steve Austin vs. The Rock, modern WrestleManias are sold on allowing fans to become immersed in the WWE experience.
WrestleMania weekend has grown to include the WWE Hall of Fame induction ceremony, an NXT WWE Network special, and WrestleMania Axxess. Like San Diego Comic-Con International, which grew from a gathering of comic book enthusiasts in 1970 to a major pop culture event in the 1990s, WWE Axxess has become a once-a-year gathering for WWE fans to meet their favorite wrestlers. And, like Comic-Con, the increase in price has been astronomical.
This year's WrestleMania Axxess event will be held March 31 through April 3 at the Kay Bailey Hutchison Convention Center in Dallas. One general admission ticket to Axxess costs $55 — $69.06 with fees. A ticket will get you in the door, but won't necessarily guarantee you access to your favorite WWE wrestler. Torch readers who have attended past Axxess events have stood in line for up to two hours waiting for a signature.
If you want to guarantee yourself a signature and photo with your favorite wrestler, you'll have to purchase a VIP ticket for each wrestler. This year, WWE is selling VIP tickets for 15 different acts spread across the four-day event. VIP tickets for Dean Ambrose, Chris Jericho, Ric Flair and Charlotte, Kevin Owens, Mick Foley, Randy Orton, Bray Wyatt, Alberto Del Rio, and the Dudley Boyz are $110 each. VIP tickets for Undertaker, Roman Reigns, Shawn Michaels, Seth Rollins, and Sting are $190 each. In other words, if a fan wanted to guarantee himself an autograph and photo from each of the 15 acts, he would have to spend $2,130 on VIP tickets, not including fees.
Of course, the tricky part is that many of the VIP tickets sold out very quickly. Because of this, VIP tickets for rare signers like Undertaker have exploded on the secondary market. Over the last 90 days, the average price of completed listings for a VIP Undertaker ticket was $807 – that's a 324.7 percent increase from the original Ticketmaster price of $190.
Other big secondary market markups included Ambrose (198.6%), Jericho (146.4%), Reigns (137.4%), Flair and Charlotte (109.1%), Owens (104.5%), and Foley (102.3%). Not surprisingly, the markup was much less for mid-carders like the Dudley Boyz (31.8%), Del Rio (36.4%), and Wyatt (38.6%).
Daniel Bryan VIP tickets made up approximately 10 percent of all Axxess VIP tickets sold on eBay during the last 90 days. However, WWE announced during the last week that Bryan has been removed from Axxess and replaced by Shawn Michaels.
WWE did the right thing by adding a big star like Michaels, but there are bound to be plenty of disappointed fans. Torch readers who have attended Axxess the last couple years have noted that Bryan consistently had one of the longest lines.
PWTorch Collectibles Specialist Michael Moore can be contacted at michaelmoorewriter@gmail.com, or follow him on Twitter @MMooreWriter.