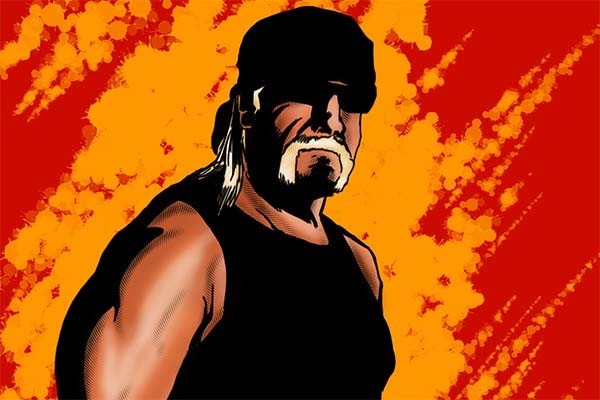 ---
SPOTLIGHTED PODCAST ALERT (YOUR ARTICLE BEGINS A FEW INCHES DOWN)...
---
Hulk Hogan vs. Gawker Trial – March 2016
– COVERAGE OF APRIL AFTERMATH & MAY PART II
Aftermath – Friday, March 25
– Judge Pamela Campbell, who presided over the Hogan vs. Gawker trial, was profiled by the Tampa Bay Times for her high rate of overturned cases on appeal.
The report noted that Judge Campbell has had 22 decisions reversed since 2012. The next highest total is 15. It does not necessarily mean that Gawker will win an appeal, but they have more of a chance based on Judge Campbell's track record.
Gawker is also banking on the contents of unsealed documents that were not admitted into the trial that concluded last Friday.
– One week after documents in the Hogan vs. Gawker legal battle were unsealed by a Florida appellate court, one interesting story has emerged that preceded Hogan's sexual encounter with Heather Clem, the ex-wife of Bubba the Love Sponge, who recorded the encounter on his home security system.
According to police records published by David Bixenspan for "Death and Taxes" Magazine, Hogan was nearly caught in a vehicular trap outside of a Florida club.
The records show that Hogan got into a confrontation with two U.S. coast guardsman at Oz's Gentleman's Club in Clearwater, Florida. The coastguardsmen then tried to blow up Hogan's car after leaving the club. However, Hogan noticed that something was off with his gas tank when he returned to his car and then called police.
The incident occurred in July 2007 – when Hogan was at "rock bottom" in his personal life – and the guardsmen were charged with attempted arson. However, the charges were eventually dropped in September 2007.
Hogan's recorded encounter with Heather Clem occurred shortly after the July incident, which set in motion a chain of events that eventually played out in a Florida court room here in March 2015.
Aftermath – Thursday, March 24
The six-person jury that awarded Hulk Hogan a total of $140 million in damages from Gawker spoke to ABC News about their deliberations and decision-making after reviewing the evidence in the case.
"There's absolutely no doubt that the decision we made was absolutely correct," said Shane O'Neil, one of the jurors. The other jurors got specific about Gawker's role in sealing the decision.
"Even if he knew he was being recorded, there's still no right to put that out there if he doesn't want it out," said juror Kevin Kennedy. "It's just amazing, everything that I listened to. They have no heart, no soul, it's all about the almighty dollar to them and it's sick."
Salina Stevens, the juror who spoke to the media after the punitive damages were decided on Monday, added to ABC News that they were "looking to see some remorse" from Gawker founder Nick Denton. But, they felt that he "still had blatant disregard for what he did."
Another juror Robin Young said, "Don't demean yourself by going for the vulgar and the lewd and the trashy. Stick to newsworthy journalism. We drew a line and we hope that others draw a line," referring to the next phase of the court room battle when Gawker appeals the Florida jury's decision.
Meanwhile, Denton spoke to more media responding to the jury's decision. Denton downplayed what was decided in court, saying, "It's the right of the jury to not like the story that we wrote."
Denton added his assertion about believing Hulk Hogan was fair game for the video/article post. "It's a serious case which I think in many people's eyes is trying to draw the line between privacy and free press," Denton said. "But I think it's more about publicity vs. the free press."
Aftermath – Wednesday, March 23
– Hulk Hogan commented further to Fox News about wanting to get back in WWE's good graces. He entered "Hulk Hogan mode" saying the first thing he wants to do is punch Vince McMahon in the face, revealing some bad feelings about being dumped by WWE over the summer, even if was joking.
"Wrestling has always been my life, and the whole thing was erased and taken away from me.  The WWE universe, the fans, and everybody are my family, you know, I've gotten nothing but respect for the whole crew that runs the whole WWE," Hogan told Fox411. "I understand they had to do what was best for business in this case but at the end of the day, they know I'm not a racist. They've known me for 35 years. They know who I am. I made a dumb mistake, did something horrible that I'll forever regret, but if I had a chance to ever come back home to WWE, the first thing I'd love to do is punch Vince right in the nose. That would be a dream come true."
– In the morning, Hulk Hogan spoke to ABC's "Good Morning America" in a pre-recorded interview and "The View" in a sit-down roundtable interview. (Full Recap of Hogan's post-trial interviews)
– Gawker's Nick Denton was interviewed on CNBC's "Squawk Box" show. Notably, Denton said he expects the appeals process – and the entire legal battle with Hulk Hogan – to be completed "probably in 12 months time." If the timeline sticks, then next year's Road to WrestleMania will include Round 2 of Hogan vs. Gawker.
Denton said his expectation from appealing the Florida court's ruling is paying no money to Hogan or paying less money than the $140 million awarded to Hogan. "One or the other I'd be perfectly satisfied," Denton said.
Denton said Gawker is required to post a bond of "at least $50 million," though. "The rules are that," Denton said. "But this has been a convoluted case. It's been through the state appeals court. It's been through federal court." Denton said Gawker can "absolutely" stay in business, especially after taking outside investor money last year.
But, Denton said he is focused on appealing the verdict. "The judgment has not yet been handed down and then there is another appeals court hearing," Denton said. "I know way too much about the complexities of the American legal system than I every thought."
Denton also discussed what has changed in their approach to covering stories since 2012 when posting the video of Hogan and Heather Clem. The discussion centered on whether the "line has come back" after being pushed far enough in the "TMZ era" of trying to determine what is news vs. not newsworthy. Denton did not make any admissions about whether Gawker was in the wrong with their Hogan coverage three-plus-years ago, but attempted to have an intelligent discussion with CNBC's TV hosts about where the line is now that this case – and other similar events – have forced everyone to examine their roles.
Aftermath – Tuesday, March 22
The day after a Florida jury completed its deliberations on Hulk Hogan's lawsuit against Gawker, awarding Hogan a total of $140 million in damages, both sides came out swinging with their response to the verdict.
While basking in the glow of a legal victory, Hogan began a p.r. campaign looking to rehab his image. Hogan talked to the New York Post at a beach in Florida as well as People Magazine about feeling like he's "coming out on the other end of this dark cloud" and "moving forward with my life."
Meanwhile, Gawker's founder Nick Denton published a lengthy blog on Gawker.com responding to the events of Friday and Monday. Denton looked to convey confidence that Gawker "will be vindicated" when they appeal the court ruling.
Denton maintained that he believes the video excerpt of Hogan engaging in sexual acts with Heather Clem, the ex-wife of Bubba the Love Sponge, and the accompanying commentary "were newsworthy," which Hogan and the jury disagreed with.
The jury viewed Gawker posting the contents as an invasion of privacy. One of the jurors who spoke on Monday also noted that the jury was not concerned about the audio contents because they felt like Hogan would not have said what he said if he knew he were being recorded.
Along those lines, Denton tried to frame Hogan's real motivations for filing the suit against Gawker to cover for the racially-driven remarks caught on the audio portion of the tape.
"Hogan did not sue us, as he has claimed, to recover damages from the emotional distress he purportedly experienced upon our revelation in 2012 of a sexual encounter with his best friend's wife, Heather Cole (then Heather Clem). It turns out this case was never about the sex on the tape Gawker received, but about racist language on another, unpublished tape that threatened Hogan's reputation and career," Denton claimed.
Denton remained confident that Gawker "will have our day back in appeals court" when another court reviews sealed evidence that was not permitted in the trial.
"I had suspicions, but it is now clear that Hogan's lawsuit was a calculated attempt to prevent Gawker, or anyone else who might obtain evidence of his racism, from publishing a truth more interesting and more damaging than a revelation about his sex life," Denton matter-of-factly stated.
On the other side, Hogan maintained his position that it was about feeling like his privacy was invaded and that being secretly recorded with Heather ruined his reputation.
"I was relieved that people actually finally believe me. So many people thought I was making a sex tape to sell as entertainment," Hogan told People Magazine about his reaction to the verdict.
"It was an invasion of privacy and it was just something I wanted people to know that this is not right. It was never about trying to destroy – it was about trying to make things the way they were supposed to be."
Hogan maintained his position that Gawker is not doing real journalism, which was a key issue for the jury to consider. "At the end of the day, I accomplished my mission and that was to let people know what Gawker is doing and that they're not legitimate journalists and this is not trying to destroy the First Amendment – we're trying to protect the First Amendment," Hogan said.
Hogan added that he thought he was part of a joke when he heard Gawker's testimony in the court room and the questions about his sexual encounter with Heather and size of his penis.
"(Gawker) said it was newsworthy – I felt like I was in the middle of a joke, that they were were trying to make something that's a joke in a locker room with men getting dressed. Then to have to talk about it or be exposed to it was just ridiculous, very embarrassing. It's hard to talk about this stuff especially when you're trying to be serious or under oath," Hogan told the N.Y. Post.
"For me, the message is America is tired of this type of behavior, and it's unacceptable, and it's illegal. I hope [the defendants] learned what the trial was about: that we were actually protecting the First Amendment and carving out that little piece of privacy."
Hogan said he hopes Gawker will "do a 180″ in their approach to news coverage. He also relayed a non-verbal confrontation with Denton in the court room that gave him chills.
"Denton and I had a stare-down. He scared me staring at me, man. He just sat there staring. It was right after his cross-examination. He stood up and stared. It was like he was going to call me out at 'WrestleMania,' Yikes!" Hogan recalled to the Post. "They think that just because you have Facebook or Twitter, you crossed the line between normal person to celebrity status. So that means anyone who has anything to do with social media is fair game."
Hogan offered a final jab at A.J. Daulerio, who wrote the article on Gawker's website. "I don't know if Daulerio really understands how wrong he is. I think some type of experience, if this trial didn't humble him, then maybe picking up trash on the side of the road might."
Denton sees things differently from his blog post on Gawker's website.  "Hogan's attorneys played this state circuit court trial as a popularity contest between the local celebrity and the miscreants from New York. It was as staged as a professional wrestling bout, with victory of the crowd favorite over the 'deviant' bloggers…it was a classic obscenity trial disguised as a test of a person's right to privacy," Denton wrote.
"Celebrities, especially ones as public about their personal and sex life as Hulk Hogan, have a narrower zone of privacy than ordinary people. Regardless of questions about Gawker's editorial standards and methods, self-promoters should not be allowed to seek attention around a specific topic and then claim privacy when the narrative takes an unwelcome turn. The benefits of publicity come at a price; and for someone like Hogan, whose whole life is a performance, it's a full-time and long-term commitment."
Denton ended his blog by attacking one of Hogan's central arguments that Hulk Hogan and Terry Bollea are separate, and should be viewed as such in matters of Bollea's private life. "These always-on celebrities should not be surprised when their credibility is questioned, and journalists attempt to sort out what is real and what is fake. That's our job, and we intend to pursue it both in the courts and on the page," Denton closed.
Overall, the result of a two-week trial in Florida is that Hogan was awarded $140 million in total damages. How much will he end up seeing? That is to be decided, as Gawker will appeal the verdict, looking to turn Hogan's victory celebration into a nearfall. There will be more to this story that has been going on for three-plus years.
"We're disappointed the jury was unable to see key evidence and hear testimony from the most important witness," Gawker said in a separate statement. "So it may be necessary for the appeals court to resolve this case.
"We expect the upcoming release of improperly sealed documents – evidence that the jury should have been able to see – will begin revealing the true facts that the jury deserved to know about during deliberations."
For Hogan, despite the initial court victory, he still has to deal with the thoughts of what people think about him after taking Gawker to court and exposing himself even further, as opposed to settling out of court.
"What do they think of me? What is the dad really thinking? Has the kid pulled up the Hulk Hogan video? Gawker has made it so it's available everywhere and forever. So I always worry what people think of me and it's different than it used to be," Hogan told People.
"It's great to be coming out on the other end of this dark cloud because behind this dark cloud the sun is really shining and it's a huge blessing. I'm just glad to be able to get this behind me and let people understand what happened so I can move forward with my life."
Aftermath – Monday, March 21
After the jury's final deliberations on Monday, where they decided to hand out another $25 million in punitive damages against Gawker, one juror spoke to the media about the case.
Juror Salina Stevens told the media gathered outside the Florida courthouse that they believed Gawker was at fault for not considering privacy laws when they published video of Hogan engaged in sexual acts with Heather Clem.
"I understand that we have a First Amendment and I stand behind the First Amendment, but I don't want that to be used improperly, and I think that it is used improperly way too often," Stevens said, identifying how the jurors felt about Gawker's central defense of citing the First Amendment to publish the video and commentary. "You know, we also have privacy laws and I hope that those will be taken into more consideration when stories are being ran."
Stevens also noted that the jurors felt sympathetic toward Hogan once they watched the video during their deliberations on Friday.
"The video was worse than I expected. Not so much the sex part of it, but just the conversation," Stevens said. "Watching that video sealed it for me… I just feel that if he knew he was being videotaped he would not have spoken about the things he spoke about."
Overall, Stevens said the jurors recognize they awarded Hogan "a lot of money," but Stevens said it was more about sending a message about adhering to privacy laws. "I hope wherever it goes that they can kind of continue on the path that we set because I really hope that we have laid some groundwork for those things," Stevens said.
(Full Report on Stevens's interview)
Day 15 – Monday, March 21
The jury reconvened on Monday to discuss punitive damages that should be assessed on top of the $115 million awarded to Hogan in his lawsuit against Gawker.
The result was $25 million in punitive damages. Gawker, which is already planning to appeal the ruling, told the court on Monday that they felt like $115 million was "punishment enough." The jury saw otherwise.
The $25 million punitive damages break down as $15 million against Gawker and $10 million against Gawker's founder Nick Denton.
Total Damages Assessed
$60 million emotional damages (Friday)
$55 million compensatory damages (Friday)

$115 million total damages Friday

$15 million punitive damages to Gawker (Monday)
$10 million punitive damages to Denton (Monday)

TOTAL DAMAGES: $140 million
Weekend Update
Hulk Hogan was spotted hitting the gym in Clearwater, Fla. with his wife, Jennifer, and daughter, Brooke, following his courtroom victory. (People Magazine)
Meanwhile, Hogan's camp issued a statement to People: "We're exceptionally happy with the verdict. We think it represents a statement as to the public's disgust with the invasion of privacy disguised as journalism. The verdict says no more."
Meanwhile, Hogan's ex-wife Linda Bollea said the verdict made her "a little bit sick."
"I don't know how he can sleep at night getting that money for doing what he did in a roundabout way. It's dirty money," Linda told Inside Edition. "It's kind of like saying he is being rewarded for bad behavior."
Day 14 – Friday, March 18
Hulk Hogan was awarded $115 million in damages from Gawker, a Florida jury decided late Friday.
After six hours of deliberations, the jury came back with a verdict finding Gawker liable for $55 million in economic injuries and $60 million for emotional distress.
The jury will meet again next week to consider punitive damages on top of the $115 million initial award.
Hogan filed suit against Gawker three years ago seeking $100 million in damages. In closing arguments on Friday, Hogan's attorney asked for $50 million in damages before seeking punitive damages. The jury came back with even more.
According to reports, Hogan cried when the verdict was announced in the court room late Friday.
Gawker will assuredly appeal the verdict.
Day 14 – Friday, March 18
Both sides presented their closing arguments on Friday before jurors were sent away for deliberations.
Before closing arguments, Judge Pamela Campbell instructed the jury to consider the line between "free speech" and "unfair intrusion." Judge Campbell added that the jury has to consider when a publication "ceases to give legitimate information to which the public is entitled and becomes a morbid and sensational prying into private lives for its own sake."
– Hogan's side presented a closing argument painting Gawker as unthoughtful people who are "proud to ruin lives" and do not consider people's privacy.
"Who thinks like that? Who thinks it's a good thing to invade people's privacy? This isn't just a casual thought. It answers for you why he would do what he did to Mr. Bollea," said attorney Ken Turkel.
Addressing Hulk Hogan's role in being part of the recorded sexual acts with Heather Clem, attorney Turkel went for sympathy by saying Hogan was at the "lowest point of his life" at the time of the events.
"The media has the power to do great good and the power to do great harm," he said. "What's significant in the world of Gawker is a tape of my client in a private bedroom at the lowest point in his life, in a private act, and what they know at that time is that it was secretly recorded, they do nothing by way of trying to find anything out. They don't even call my client."
Turkel said the jury should award Hogan $50 million in compensatory damages, then Hogan's side will seek punitive damages.
– Gawker's closing argument focused on Gawker feeling handcuffed throughout the legal process, saying the jury was not allowed to watch the tape in court, Bubba the Love Sponge did not testify, and Judge Campbell denied a motion to allow unsealed records from the case to be allowed as evidence.
Gawker also focused on Hogan, saying no sympathy should be held for him.  "What the plaintiff asks you to do in this case is easy, to feel sympathy for Mr. Bollea, to muster your dislike and disdain for Gawker," said attorney Michael Sullivan. "What we ask you to do is harder, but ultimately is right. We ask you to protect something that some among you may find uncomfortable."
Sullivan also tried to cast doubt over Hogan's central claim that he did not know he was being filmed with Heather. Sullivan said perhaps the lawsuit was a "publicity stunt."
"Was it a publicity stunt? Only two people know for certain: Bubba the Love Sponge and Mr. Bollea. But you will not hear from Bubba," Sullivan said.
– Gawker is already preparing to appeal whatever ruling is handed out. Gawker issued a statement on Friday saying "it may be necessary" to appeal the case. They would likely want to include evidence unsealed by a Florida appellate court on Wednesday and get Bubba the Love Sponge to testify.
Day 13 – Thursday, March 17
As expected after Wednesday's side developments, there was a setback in trying to reach a conclusion to the trial.
Both sides were scheduled to present closing arguments on Thursday, reports the Tampa Bay Times. However, Gawker sought to delay the proceedings, wanting to introduce new evidence that was unsealed by a Florida appellate court on Wednesday.
Hogan's side argued that introducing new evidence "could cause immense prejudicial publicity at a critical time in the trial," tainting the jury. Hogan's side also sought for the records to remain sealed until after the trial.
The result was Judge Pamela Campbell sent jurors home early so that attorneys for both sides could discuss the latest developments, reports USA Today. It remains to be seen is closing arguments are heard on Friday.
Pertaining to the actual case on Thursday, jurors watched video of Hogan's "Wrecking Ball" parody commercial from 2013 where he was dressed in underwear. Gawker attempted to portray Hogan as being okay putting himself out in public in compromising situations. Hogan's defense was that he was "in-character" as Hulk Hogan for the commercial, not secretly video-taped engaging in sexual acts with Heather Clem as "Terry Bollea."
Later on Thursday afternoon, Judge Campbell decided that jurors will not watch the full 30-minute tape recording of Hogan and Heather Clem. Gawker filed a motion wanting the jury to watch the full tape during their review of evidence. As of right now, the video evidence being considered is the clipped version posted on Gawker's website.
Day 12 – Wednesday, March 16
After two days of focusing on Gawker's individual parties, the trial shifted to the (former) Clems – Heather and Bubba the Love Sponge.
Notably, Bubba was successful in avoiding being a witness during the trial. Bubba's legal team argued that Bubba should not have to testify because he would risk perjuring himself because of conflicting statements in the past giving different answers on the origins and nature of the tape containing Hogan's sexual acts with his then-wife Heather.
At one time, Bubba claimed Hogan and Heather knew they were being filmed. Then, he admitted that neither Hogan nor Heather knew they were being filmed. In the present, Bubba's attorney successful argued that Bubba should not have to testify because he could face prosecution for perjury and recording individuals without their consent.
Gawker's side was hoping to get Bubba on the stand to press him on his past conflicting statements and relationship with former friend Hogan. Gawker cried foul when Bubba was officially made "unavailable" to the jury, describing it as a "rigged game at this point."
Instead, jurors watched two-hour pre-recorded testimony from Heather, who said that she did not know she was being filmed with Hogan. However, she was aware of the presence of Bubba's in-house security system and she was aware of being recorded with other men besides Hogan.
However, Heather said she was "very upset" when Bubba showed her footage with Hogan "several weeks" after-the-fact. "I was shown the video," Heather said. "I immediately asked for it to stop." According to CNN's report, Hogan tried to avoid watching Heather's taped deposition while jurors watched intently to the latest evidence in the case.
A subplot to the story is Heather identified "at least three" encounters with Hogan, which includes the encounter recorded by Bubba that was eventually leaked to Gawker.
– Outside of the day's testimony, a separate legal event occurred. An appellate court in Florida ruled that a number of sealed records can be released in the case, reports the AP.
Pamela Campbell, the presiding judge of the Hogan-Gawker case, ruled in 2015 that the records should be sealed. It remains to be seen what is contained in the records that are allowed to be released.
The appellate court's ruling was in response to the Tampa Bay Times's filing in 2015. The newspaper attempted to use a public records request to access "a number of documents" pertaining the case, which was around the time the National Enquirer reported the racial remarks from Hogan that were caught on the audio track.
The key for the Hogan-Gawker case is whether the unsealed records will become part of the trial, whether as a reference point from either side or evidence to be considered by the jury.
Another potential item affecting the case is whether there will be a review of the FBI investigation into how the tape was made, then obtained from Bubba's house, and then leaked to Gawker, with pertinent points on the timeline in-between those major markers. There still remains a lot to unpack from this case.
Day 11 – Tuesday, March 15
Gawker's founder Nick Denton was on the stand for most of the day Tuesday. The goal of Hogan's attorneys was to discredit Denton's statements about publishing video footage of Hogan engaged in sexual acts with Heather Clem.
Denton described the video as "humanizing" and said the article accompanying the video was "actually a relatively gentle piece." Hogan's attorneys then asked Denton to read aloud the post from former editor A.J. Daulerio, which went into explicit detail about the published sex acts.
According to live reports, Hogan sat with his head buried in his hands and the jurors tried not to react as the article was read in court, but there was obvious discomfort in the room.
Asked to react to the article, Denton said parts of the article "made me uncomfortable." However, he maintained his view that he felt "the piece was newsworthy" and was "of interest to our readership." On Monday, Daulerio said in court that he felt certain portions of the video were not newsworthy.
Overall, Denton attempted to portray Gawker as "fighting for the truth" by exposing real-life events that counter prominent figures's public images. The key is whether the jury sides with Hogan that his privacy was unjustly invaded or sides with Gawker that they were inbounds in how they handled the footage.
Also on Tuesday, former Gawker COO Scott Kidder downplayed the financial and website traffic effect of the story. Kidder claimed publishing the video brought "little revenue to the company." Last week, an expert witness for Hogan's side estimated that the video added $5-15 million in value to the company.
Day 10 – Monday, March 14
The second full week of the trial began with Gawker representatives on the stand. Former editor A.J. Daulerio testified about posting video of Hogan engaged in sexual acts with Heather Clem, the ex-wife of Bubba the Love Sponge.
The big headline covered by numerous publications is that Daulerio admitted that certain portions of the video were not newsworthy, a central issue in the case. The biggest example being Daulerio asking for portions of the 30-minute tape to be cut to about one minute of highlights that he found the most amusing.
Also on the stand on Monday was Emma Carmichael, an editor for "Jezebel," a Gawker-owned website. Gawker founder Nick Denton began testifying late Monday and is scheduled to continue on Tuesday with cross-examination from Hogan's side.
Weekend Update
ABC News's "Nightline" show ran a near-10-minute story titled "Inside Hulk Hogan's Lawsuit Against Gawker." Included was footage of Hogan's court testimony, Gawker's editors in court, Linda Bollea's tearful interview about her marriage to Hogan, and old wrestling footage.
Day 9 – Friday, March 11
The first full week of the Hogan vs. Gawker trial concluded with Hulk Hogan's side resting after going through their evidence in the case.
Next week, Gawker will present their evidence in the second-half of the trial. (Reuters)
On Friday, Hogan's attorneys questioned an expert on viral videos. The goal was to present evidence that Gawker benefited financially from the tape spreading across the Internet after initially being posted. The expert's opinion was Gawker made "at least $5 million" and their "web traffic greatly benefited" by posting the video.
Hogan's side also continued their attack on Gawker's character, pointing to other questionable videos posted on their website. The goal was to go after Gawker's claim of "free speech" by looking at nature of content they publish.
Gawker will attempt to counter Hogan's arguments next week, while likely forming their own character attack on Hogan.
Day 8 – Thursday, March 10
Thursday's proceedings focused on University of Florida journalism professor Mike Foley's opinion on what constitutes acceptable journalism.
Foley was a witness for Hulk Hogan's side, attempting to establish the difference between something that is newsworthy versus exploitative without being newsworthy. Foley said his opinion is that Gawker publishing video of Hogan engaging in sexual acts with Heather Clem, the ex-wife of Bubba the Love Sponge, was "undue intrusiveness."
Gawker cross-examined Foley on Thursday morning, trying to make him seem out-of-touch having not worked in a newsroom in decades. Gawker attorney Michael Sullivan tried to play "gotcha" on what constitutes news in today's era of news coverage, attempting to discredit Foley's testimony on the central issue to the case – was Gawker wrong for publishing video of Hogan's sex life without consent?
Sullivan spent a lot of time taking Foley down a path of reviewing other mainstream stories to determine whether Gawker publishing the video fell in the same category of "freedom of the press."
Also on Thursday, jurors saw for the first time a brief clip of the video as part of the cross-examination.
Day 7 – Wednesday, March 9
After two days of Hulk Hogan testimony, Gawker was the subject of Wednesday's proceedings. Jurors watched recorded video of Gawker's former editor A.J. Daulerio discussing his view on posting video of Hulk Hogan engaged in sexual acts with Heather Clem, the ex-wife of Bubba the Love Sponge.
Jurors reportedly cringed at one conversation when Daulerio was asked where he would draw the line on publishing a sex tape. "If they were a child," Daulerio replied. "Under what age?" he was asked by one of Hogan's lawyers. "Four," Daulerio replied.
Gawker issued a statement after the testimony was shown to the courtroom claiming that Daulerio was "speaking sarcastically" and was trying to make a point after being asked a similar question. (New York Times Report)
In the testimony recorded in 2013, Daulerio also discussed Gawker's internal discussions when they obtained the tape of Hogan and Heather Clem. The main internal discussion was how much to publish and in what format, not whether they should publish the material.
"Did you give any consideration prior to Oct. 4, 2012, as to whether publishing the Hulk Hogan sex tape would distress Hulk Hogan?" an attorney asked. "No," he replied.
The Hollywood Reporter also noted Gawker's internal discussions gloating about the tape and enthusiasm to write up commentary accompanying the video. "I found it very amusing," Daulerio said. "I thought it was newsworthy, and it was something that was worth publishing."
Wednesday's events point to one of the central issues in the case of whether publishing the video was "newsworthy," which Gawker is arguing, along with wanting to show "Hogan as a person." Hogan's side is presenting an argument that Gawker was not looking to be "newsworthy," but malicious and exploitative.
– Also in-play Wednesday were statements by Heather Clem and Linda Bollea, Hogan's ex-wife.
Heather framed herself as a victim in the situation since she claims she did not know she was being filmed engaged in sexual acts with Hogan.
Linda talked to Extra about Hulk's role in the situation, saying she thinks Hogan needs to "take responsibility for his own actions." Hogan has repeatedly said his marriage to Linda was on the verge of ending in the mid-2000s when he "hit rock bottom" and took up Heather on her advances.
"My phone lines have been lighting up with people wanting to know why he's telling everybody that reality TV and our reality show was my idea and honestly … my (ex) husband keeps blaming everything on me. At some point in time he needs to take responsibility for his own actions and take the heat," Linda said from her home in California.
Day 6 – Tuesday, March 8
Hulk Hogan returned to the stand for Day 2 of questioning about whether he made his life fair game by openly talking about personal things in various interviews and radio show appearances, such as Howard Stern, over the past decade.
Hogan stuck to a gameplan of trying to separate the "Hulk Hogan" character from the real person, Terry Bollea. Hogan/Bollea tried to differentiate his interview boasts and carny-speak as him being in "Hulk Hogan mode."
This led to a discussion of WrestleMania III after Hogan was asked if there was ever a match that did not go according to plan. Hogan told the story of not knowing if Andre the Giant would put him over in the Silverdome because Andre was in a bad mood. The idea was trying to differentiate the Hulk Hogan wrestling character from his real-life persona.
Another example was a recording of Hogan saying on Bubba the Love Sponge's radio show that he had a 10-inch penis. Hogan said his wrestling character is "larger than life," so he was talking about his character, not himself.
"It wasn't about Hulk Hogan making a sex tape. That's not what happened. It's never been about that," Hogan was quoted by Fox News.
The idea continues to be Hogan's team trying to frame Terry Bollea, the man who is suing Gawker, as being somewhat insecure, vulnerable, and susceptible to people who claim to be like family (Bubba and Bubba's ex-wife, Heather), unlike the confident, boastful, over-the-top Hulk Hogan persona.
"In that mode, it's entertainment … you can be a character," Hogan said, as quoted by ABC News. "You have the liberty to go way out there."
Gawker is trying to counter by bringing up Hogan's interviews about his personal life, such as putting his daughter, Brooke Hogan, in the limelight through Howard Stern's show and putting his family in the spotlight on the "Hogan Knows Best" TV series.
Day 5 – Monday, March 7
– From a wrestling perspective, Hulk Hogan's run in TNA was brought up during the first day of questioning as Hogan went through a timeline of events from his personal and professional life. Asked about working for TNA at the time when the tape was released, Hogan described TNA as a "small, little wrestling company."
Explaining to the jury what TNA is, Hogan said, "It's Total Non-Stop Action. It's a smaller wrestling company I was working for and I had several surgeries during that time. It was just a job I could have being General Manager since I could not wrestle anymore."
– With a jury in-place, Hulk Hogan vs. Gawker kicked off Monday with opening statements from both sides.
One of Hogan's attorneys, Shane Vogt, painted Gawker as an exploitative website looking for "power and profit," not a news outlet covering newsworthy events by publishing a video excerpt of Hulk Hogan engaging in sexual acts with Heather Clem, the ex-wife of Bubba the Love Sponge, without Hogan's consent or knowledge.
Gawker's opening statement focused on Hogan openly talking about his sex life, including on Howard Stern's radio show and in his autobiography, trying to extend that to the video material being fair game.
Hogan testified about what led to the encounter with Heather at a time when his first marriage to Linda Bollea was on the rocks in the mid-2000s. Hogan went over the tawdry details and conversation with Bubba about whether his encounter with Heather was being filmed.
"My gut was telling me that this was off, this was wrong. And from the feeling I had, I said, 'Bubba you're not filming this are you?' He just lashed into me, 'What the hell is wrong with you? I'm your best friend. I would never do that to you.' It kind of just froze me in my track. Everything was just so surreal," Hogan said, as transcribed by RadarOnline.com.
Hogan added that he felt "safe" with Bubba and Heather at the time since his actual family was falling apart at the time. He painted the scenario as trusting the couple, not thinking he would be violated by video surfacing years later.
Hogan is scheduled to return to the stand on Tuesday for more questioning. (Detailed Recap via SportingNews.com)
Day 4 – Friday, March 4
The jury is set. There will be six jurors (two men and four women) and three alternates for the case of Hulk Hogan vs. Gawker.
The trial will officially begin on Monday with opening statements, reports WTSP in Florida.
Both Hogan and Gawker's camps released statements after completing the jury selection process.
"We are exceptionally happy with the quality of people that showed up for the jury selection process. Not only were they engaged, they were honest, and competent. We are lucky to have had so many dedicated individuals from which to choose," Hogan's lawyer David Houston told Fox News. "We believe we have a fantastic jury. They all seem to recognize the importance of the rights of privacy and boundaries as it concerns issues surrounding the First Amendment."
Gawker's statement reads: "We are defending the First Amendment against Hulk Hogan's effort to create a world where celebrities can promote themselves around any topic, in this case sex, and then veto how the media covers their lives. This tape shows Hulk Hogan having sex with his best friend's wife, and in fact the tape was made by his best friend Bubba who also appears in the video. Hulk Hogan bragged about his sex life for years, denied this particular sexual encounter and now thinks his own choices are worth $100 million somehow."
Day 3 – Thursday, March 3
Jury selection continued.
Day 2 – Wednesday, March 2
Jury selection continued on Wednesday. The potential jury field was whittled down based on people's exposure to the case, knowledge of Hogan's celebrity status, and whether they have seen video of Hogan engaged in sexual acts with Heather Clem, the ex-wife of radio host Bubba the Love Sponge.
Potential jurors who were not aware of the details, or even Hogan's celebrity status, were told not to look up details after being given a basic over-run. Some jurors reacted to the basic details of the case as viewing Hogan in a negative light, shifting away from their positive view of Hogan's "Hulkamania" character.
The task remains trying to find jurors with zero or limited knowledge of the case and who can view the details objectively trying to ignore Hogan's larger-than-life persona. (Latest Report via Tampa Bay Times)
– The Tampa Times also filed a report on how difficult it will be to find a jury that will look at Hogan, as well as Gawker, objectively in this case. (Report at TampaBay.com)
Day 1 – Tuesday, March 1
The $100 million defamation lawsuit filed by Hulk Hogan against Gawker finally reached formal court proceedings in St. Petersburg, Florida.
Jury selection began with a pool of 250 potential jurors whittled down to 114 and then 48 by lunch time, reports the Tampa Bay Times, which also noted the trial is expected to last three weeks.
Hogan was present in the court room, drawing awed reactions from jurors who either recognized him from wrestling or from the ongoing legal battle with Gawker.
The key is trying to find enough remaining jurors who satisfy a 14-page questionnaire measuring their objectiveness.
Before anyone set foot in the courtroom, Hogan posted an early morning tweet expressing his excitement to get the trial underway.
Time for the real main event!"I AM" going to slam another Giant! Hogan vrs Gawker! Watcha Gonna Do Gawker? Only Justice Brother HH

— Hulk Hogan (@HulkHogan) March 1, 2016