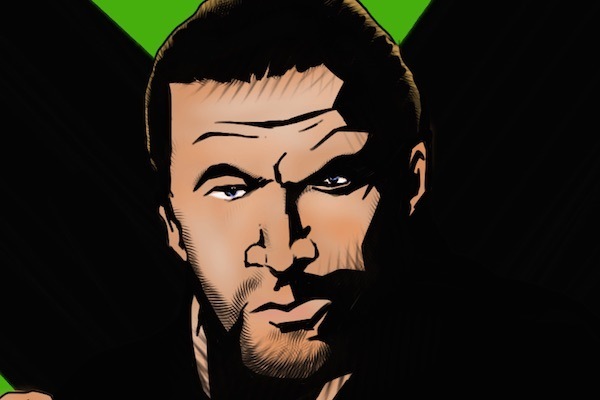 ---
SPOTLIGHTED PODCAST ALERT (YOUR ARTICLE BEGINS A FEW INCHES DOWN)...
---
WWE on ESPN SportsCenter
Airdate: March 29, 2016
Guest: WWE World Hvt. champion Triple H
Host: Jonathan Coachman
In the weekly Tuesday night SportsCenter spot on ESPNews, Triple H talked to The Coach about his WrestleMania history, Sunday's WM32 at AT&T Stadium in Texas, and the difference between WWE and sports. There was no discussion of Hunter's NXT project.
In a format change, the interview was conducted in-person, face-to-face at the Raw TV taping in Brooklyn on Monday, as opposed to the "live via satellite" format of Coach interviewing a WWE star from ESPN studios with the wrestler on-location at a Raw or Smackdown TV taping.
The interview started with Hunter reflecting on his 20th WrestleMania. Hunter went back to his first Mania at WM11 when Pamela Anderson and Jenny McCarthy were part of the event. "It was this crazy event and to think in some way I was going to be part of this company has been an unbelievable ride," Hunter said.
Coach asked Hunter about facing Ultimate Warrior in his first WrestleMania match the following year at WM12. "We didn't know each other and it was an odd beginning. We didn't get along necessarily," Hunter said. "When people look back at that, they think it's a sore spot for me. Put it this way – I was in my first-ever WrestleMania and Vince (McMahon) came to me and said, 'I would like for you to work with one of the biggest stars there has ever been in this business – the Ultimate Warrior is going to return – and it was the greatest thing ever for me. The experience from a business standpoint was maybe not what I wished it could be.
"But, for us to have that time 18 years later and re-connect and learn who Warrior was as a human being and as a man. He had grown and changed, and I had grown and changed. If you're 20 years later into your life and you don't look at the world differently, then you've wasted 20 years. I had the experience of looking at him differently and seeing him as a person and learning what drove him. It was an amazing opportunity to see it come full circle – take his rightful place (in the WWE Hall of Fame) and then tragically passing. To be able to stay close to his two daughters and Dana (Warrior) and have them back as part of the family – it was like it was all supposed to be. It was amazing."
Coach followed up by asking Hunter what his favorite WrestleMania moment is. Hunter said without a doubt it was the "End of an Era" match with The Undertaker as his opponent and Shawn Michaels as special referee in the Hell in a Cell match at WrestleMania 28. "I'll never forget that moment," Hunter said.
Coach then hyped WWE hoping to get 100,000 people inside AT&T Stadium on Sunday, trying to break the WMIII record. Asked what it will be like facing Roman Reigns in the WrestleMania main event, Hunter said: "Overwhelming, as it is every year." He added that he's as nervous wrestling at this year's WrestleMania as his first one. "Just on every level possible to think at 46 – 20 years later – to have that moment one more time is almost overwhelming to think about," Hunter said.
Coach took Hunter back to tearing his quad, then returning at MSG for one of the biggest returns in WWE history. Hunter recalled being told his quad was torn so badly that Dr. James Andrews had never seen anyone return to contact sports following his type of injury. Hunter said instead he stayed at the Embassy Suites in Birmingham, Ala. for nine months rehabbing the quad until he could return. "That night (at MSG) is probably one of the biggest moments of my career, memory-wise for me," Hunter said.
Hunter said he's talked to Steve Austin and other big stars about a return like that and having doubts. Hunter showed interesting, humanizing emotion thinking back to the doubts creeping inside his head. He said he remembered standing next to the curtain hoping that the crowd would care. "You doubt yourself so heavily," Hunter said. "You get inside your own head and you can't get out of it as a performer."
"It makes what we do so different than any sport. Like if you're an UFC athlete, most times I believe they want to tune that crowd out. But, we can't. The crowd becomes everything to what we do. It's a performance art, and they are as much as a performance as anything. Without that connection, you have nothing. They're relying on you, but you're relying on them. It's magic, and why people come back, and why people have a hard time walking away from what we do. Ever."
That ended the interview, somewhat abruptly, feeling like part one of a two-part interview. Coach then plugged SportsCenter live at WrestleMania from AT&T Stadium with live cut-ins and on-site reports on Sunday.
Coach added that he will interview Shane McMahon on Wednesday's SportsCenter. Coach also talked about his return appearance on Raw endorsing New Day, then attempting to dance.