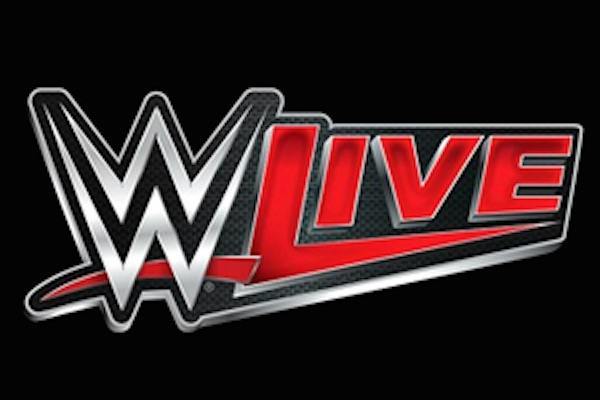 ---
SPOTLIGHTED PODCAST ALERT (YOUR ARTICLE BEGINS A FEW INCHES DOWN)...
---
WWE Live Show Results
April 23, 2016
Glasgow, Scotland
Report by PWTorch correspondent Jonathan Geddes
The arena looked either sold out or very close to it. Lots of New Day shirts being worn, with Cena and Reigns next. Jojo was ring announcer.
(1) Cesaro beat Stardust via Sharpshooter submission. Good opener, with Stardust doing lots of old-school stalling and heeling to get heat effectively. The Giant Swing was teased a couple of times and got a big pop when it arrived, with the Sharpshooter straight afterwards for the win.
(2) Zack Ryder & Darren Young beat the Social Outcasts (Heath Slater & Bo Dallas). Throwaway tag match. Young got zero reaction when he emerged. Dallas and Slater played their comedy roles with entertaining gusto. Ryder got the pin after only a few minutes.
(3) Rusev beat Jack Swagger via submission. A young girl in the crowd called Amy gave the "one fall" line before this one. Good match – these two seem to be going for a modern day Tito Santana and Rick Martel vibe, given how often they've faced each other over the years. Rusev emerged with the Bulgarian flag and got huge amounts of heel heat. He was really over as a bad guy. Swagger kept up his gimmick on this tour of waving a flag of whatever country he's in and came out with a Scottish one. Decent action with lots of suplexes. The finishing sequence was Swagger powered out of The Accolade and applied the anklelock, only for Rusev to escape and eventually re-apply The Accolade for the win.
(4) WWE tag champions New Day (Big E. & Xavier Woods) beat the Usos and The Dudleys in a three-team match to retain the WWE Tag Titles. No Kofi with New Day, who got a big pop when they came out. All three teams were over, and there were huge amounts of comedy in this one. Surprisingly New Day were more heelish than you might have expected, including Woods walking out and being dragged back in, leaving the Usos to play more traditional babyfaces. The heat seemed to die down a bit as the match went on. Big E. eventually pinned D-Von after around 20 minutes. Afterwards the Usos superkicked both Dudleys.
Jojo then announced Smackdown was coming to Glasgow in November, before there was an intermission.
(5) Sin Cara beat Tyler Breeze. The Lucha chant was very over, although there wasn't much to the match. Cara won fairly quickly.
(6) Women's champion Charlotte (w/Ric Flair) beat Becky Lynch and Sasha Banks in a three-way match to retain the Women's Title. Good, lengthy match with decent action throughout. Charlotte was very over and got a lot of woo's. She works very well as a heel. The crowd was more split between Banks and Lynch. Eventually, Ric Flair dragged Sasha out the ring, and Charlotte pinned Becky with her feet on the ropes.
Jojo announced Raw would be filmed in November and that tickets were on-sale.
Before the main event, Sheamus cut a lengthy promo making fun of Scotland for voting no to independence in 2014, which is still a politically contentious issue here. He then asked if we were celebrating St. George's Day, to predictable heel heat. All that couldn't stop Reigns still getting a mixed reaction when he emerged, although the majority seemed to cheer him during the match. There were some dueling chants though.
(7) WWE World Hvt. champion Roman Reigns beat Sheamus. The bout itself with slow and dull for most of it, including a lengthy chinlock sequence that sapped everyone's energy, never mind Reigns. The last few minutes were very good, though, with several sharp nearfalls. Reigns eventually won cleanly with a Spear and then ended the show going around ringside celebrating with fans.
Biggest Pops: New Day, Reigns, Sin Cara, Charlotte.
Biggest Heat: Rusev, Sheamus.
Overall: WWE house shows are usually entertaining enough as long as you're not expecting five-star classics, and this was still enjoyable. However the lack of star power was extremely noticeable compared to the other half of the tour, and there were a few folk overheard grumbling on the way out about who was there. There's no doubt this was the B-Team, even with the World champion headlining, and one of the weaker shows Glasgow has had in a while.