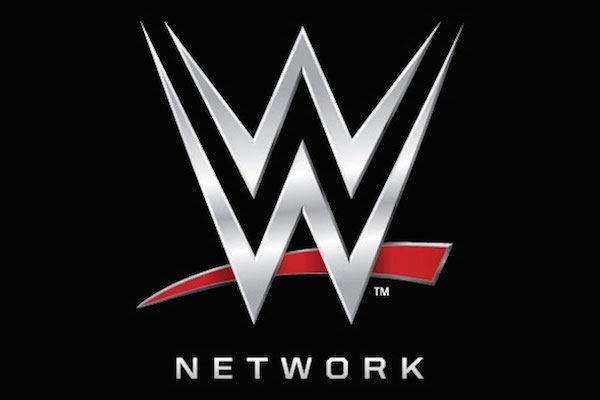 ---
SPOTLIGHTED PODCAST ALERT (YOUR ARTICLE BEGINS A FEW INCHES DOWN)...
---
As has been the case for seemingly five years, the WWE Network dominated the Q&A portion of WWE's quarterly conference call with investors.
For three years, it was questions about The Network. Now, for the past two years, it has been questions about whether WWE Network will continue growing past the ramp-up phase, and what WWE is doing to curb the high turnover, especially among domestic subscribers.
In summary, WWE has two main objectives: (a) prove that the rate of domestic subs has not plateaued after only two years and (b) drive the heck out of international growth.
Financial executive George Barrios said he is not buying the theory that Network growth has stopped domestically, despite the number of paid subscribers peaking at WrestleMania 31 last year.
Domestic Paid Trendline
Q1-2015: 1.131 million paid subs (post-WM31)
Q2-2015: 930,000 subs
Q3-2015: 990,000 subs
Q4-2015: 940,000 subs
Q1-2016: 1.027 million (pre-WM32)
April 4: 1.109 million (day after WM32)
Q2-2016: ???
Barrios pointed to WWE's attraction of free trial subscribers for WrestleMania 32. Barrios noted that WWE delayed their First Quarter conference call until May 10 to see the rate of retention for a full month after WM32 on April 3. The conclusion was WWE's conversion from trial to pay was "consistent with trends."
The math is that WWE's average paid subscribers in the First Quarter was 1.289 million total (domestic and international). WWE said in their earnings presentation that they expect 1.5 million average paid in Second Quarter 2016. That's about 200,000 average paid added.
If 75 percent of the current total is domestic, then WWE is expecting to add about 150,000 average paid domestic subscribers in the quarter.
Depending on how the "average paid" metric translates to actual subscribers, that should put the domestic total above WM31. But, there is also the factor of how many legacy subscribers drop off during the Second Quarter.
That leads directly to The Churn issue. WWE released a chart showing that in First Quarter 2016, WWE added 498,000 total paid subscribers. However, they lost 358,000 paid subscribers.
Whereas, during the ramp-up period of Q1-2015, WWE gained 795,000 subscribers and only lost 284,000 subscribers.
Will there be a dramatic churn in Q2-2016? It likely will not be as pronounced because it will simply be trial subscribers dropping off once the free month expires. Therefore, they would not count as a paid subscriber canceling his/her service, just a trial user who was not converted to a pay subscriber.
The result is WWE believes there will be an increase in domestic subscribers in the second quarter, not just because of it being the WrestleMania quarter. Otherwise, Barrios would not have confidently shot down the theory of domestic growth plateauing.
Barrios also spoke confidently because of how much WWE has learned entering Year 3 of the Network. Barrios said for example they went from having one assumption about The Churn when they were learning how people used the Network to now having about 25 different assumptions they work with in handling churn.
Barrios said they can now look at behaviors and trends, such as what might lead to a subscriber dropping off based on video usage or what content they watched before dropping off to see if there is a void in the library. "We're doing a lot of little things right," Barrios said about battling churn.
That leads to the international market, which is WWE's big area of long-term emphasis. Barrios said they are now learning about each individual country and how to reach consumers.
For example, WWE has a big presence in India, but it's difficult to monetize at the pay level because of income and bandwidth restrictions.
Barrios said there is "incredible consumption" across traditional WWE TV in India, as well as social and digital media where available. However, the Network is "not a great proposition" for consumers right now because of the price and Internet cost. The market is "more for the foreseeable future," Barrios said.
China is in a similar position where WWE is just trying to get clearance to deliver the Network, figuring out how best to work with the government to deliver the content. That is also a future prospect for Network subscription growth.
"We have made a significant investment in China and put people on the ground," Barrios said. "We strive to have similar levels of success in China like everywhere else in the world. We're working to figure out the right model for China."
Overall, even if WWE does not reach their two objectives of growing domestic subs and broadening their international reach, Barrios said they feel good about where the company is.
"If growth stopped today," Barrios said hypothetically, "we would still have a business about twice the size of the old PPV model."
That is backed up by the trendline showing $22.1 million total revenue for (non-existent) Network, PPV, and Home Video Revenue in Q1-2013 before the Network launched, and $43.6 million in the current year quarter for Network, (nearly non-existent) PPV, and (shrinking) Home Video.
Barrios added that WWE believes they are positioned to make the company an "incredibly bigger business" with incremental growth over a quarterly and yearly basis. Barrios's pitch to investors was taking a journey learning more about Network subscription habits and behaviors, while realizing revenue growth together.
Barrios added that tweaking things like limiting Network streams to cut off account-sharing is not a big issue to them. It's more about the key factor of social media reach trying to engage, attract, and retain new subscribers for the long haul.