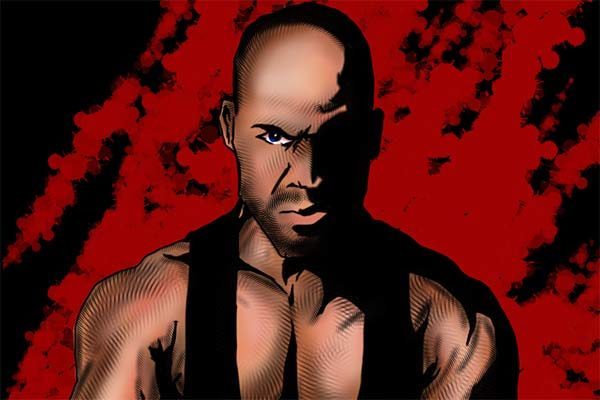 ---
SPOTLIGHTED PODCAST ALERT (YOUR ARTICLE BEGINS A FEW INCHES DOWN)...
---
Kurt Angle says he will return to WWE at some point, but he does not know when.
Angle told Pittsburgh radio host Mark Madden on Monday that he talked to Triple H before the brand split announcement and he has not talked to WWE officials since then, creating questions for himself of whether they want him to be part of the split.
Angle said the conversation he had with Hunter was more about how to end his career, perhaps leading to something at WrestleMania. Angle noted to Madden that he wanted to take the year off from actively wrestling, just taking four bookings – Rey Mysterio in March, Zack Sabre, Jr. earlier this month, Cody Rhodes in August, and Joe Coffey in Scotland at the end of the year.
"I did talk Triple H about six weeks. it was a good conversation. We're on good terms. Will I return? Yes. I don't know when," Angle said.
"They have not contacted me about the brand split. I'm not expecting anything. So, if they do contact me, great. If they don't, that's fine as well.
"As far as bringing me back, I don't know when. I don't think it's going to be during the brand split. At least, they haven't called me yet.
"There are a lot of rumors going around, but nobody has contacted me about coming back for the brand split."
Angle said the pre-brand split conversation was more focused on Angle helping elevate the younger talent roster, especially after the WrestleMania call-ups from NXT.
"What they want to do and what they told me is they are trying to push the younger guys to make bigger names. They weren't necessarily looking for older guys, and then all of a sudden the brand split occurred," Angle said.
Angle said when he talked to Hunter, he sensed that WWE wasn't really sold on the brand split idea at the time. However, things changed and he's not sure if he will be part of that in the second-half of the year.
"I can still go. If you're going to bring someone back, it should be guys who can still go," Angle said of his in-ring abilities at this stage of his career after ending his TNA run.
Angle appeared on Madden's radio show on "105.9 The X" promoting his appearance at Wednesday's Pittsburgh Pirates game. Angle will be part of "Legends of Wrestling" night along with Kevin Nash, Booker T, the Nastys, and Tito Santana. [ Event Details ]
[ Full Interview ]