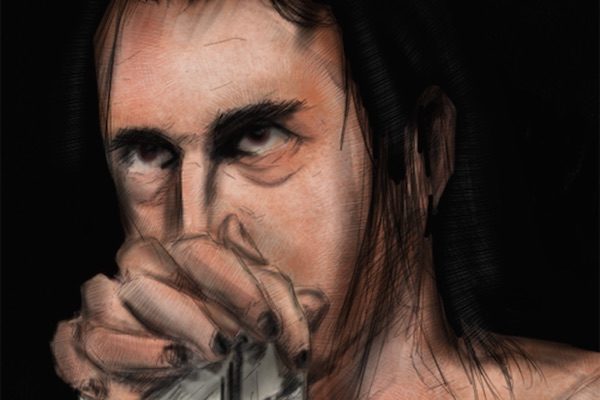 ---
SPOTLIGHTED PODCAST ALERT (YOUR ARTICLE BEGINS A FEW INCHES DOWN)...
---
June 27 Update: The lawsuit brought on by WWE physician Chris Amann against C.M. Punk and Colt Cabana might not be resolved until 2018.
The result of Monday's pre-trial hearing was setting a trial call date of May 21, 2018, according to Cook County, Ill. (Chicago) court records.
It remains to be seen if the legal issue continues for another two years, or if the sides resolve their legal dispute before the trial date.
Next up is a case management date of August 23 to perhaps take the next step in resolving the dispute.
***
June 21 Update: The latest case management conference was held on Tuesday before the next big step in WWE doctor Chris Amann's lawsuit against C.M. Punk and Colt Cabana.
On Monday (June 27), the case will advance to the pre-trial stage in Cook County, Ill. (Chicago). The official legal label is "trial setting call."
The court system is undergoing a transition phase of assigning cases for trial. The hearing at 9:30 a.m. on June 27 presided by Judge Marcia Maras will determine when the actual trial takes place.
There is also a new court date at the Circuit Court level. Judge Janet Brosnahan, who has presided over the case since the beginning, has set a "focused case management date" of August 23 at 9:15 a.m.
Dr. Amann is suing Punk and Cabana for defamation related to Punk's infamous Thanksgiving 2014 podcast interview with Cabana accusing WWE and Dr. Amann of being negligent with his health leading up to his exit from WWE in January 2014.
***
MAY UPDATE: The case of WWE doctor Chris Amann vs. C.M. Punk and Colt Cabana was back in court on Tuesday (May 3).
The pre-trial is still scheduled for June 27. However, already on the schedule was a case management conference on Tuesday. Included in this week's proceedings was Judge Janet Brosnahan allowing Dr. Amann to submit a deposition.
Judge Brosnahan also scheduled another case management conference on June 21, one week before the pre-trial procedure.
***
APRIL UPDATE: A pre-trial date has been set in WWE physical Chris Amann's lawsuit against C.M. Punk and Colt Cabana.
On Monday (April 4), the Circuit Court of Cook County initiated the trial process for Monday, June 27, 2016 at 9:30 a.m.
The presiding judge assigning the trial date will be Marcia Maras. According to a separate court document effective April 1, the circuit court is going through a transition period of assigning cases.
Amann vs. Punk & Cabana was assigned to Judge Maras in Court Room 2006 in Chicago as part of falling within the transition period window of May 1 to July 31.