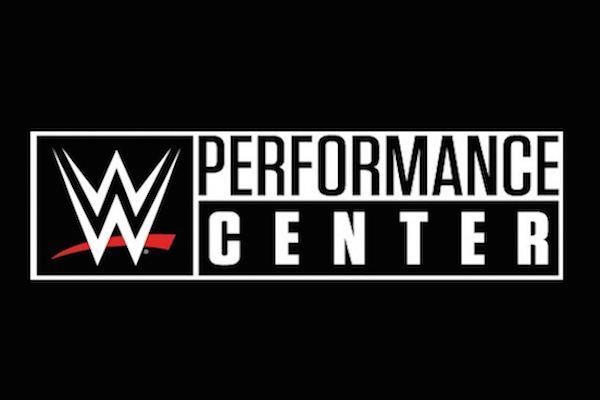 ---
SPOTLIGHTED PODCAST ALERT (YOUR ARTICLE BEGINS A FEW INCHES DOWN)...
---
JUNE 30 UPDATE: Armando Montalvo, the "disturbed" individual who was shot outside of the WWE Performance Center in 2015 when he charged police officers, has been found competent to stand trial. (ClickOrlando.com Report)
At a court hearing Thursday in Orlando, a judge ruled that Montalvo has been evaluated by a doctor and is competent. A pre-trial hearing has been set for August 31.
According to the doctor, Montalvo "has a diagnosis constant with personality disorder" and the situation intensifies when drugs are involved, disrupting his mood. Montalvo's family says that he suffers from bipolar disorder and other mental illnesses.
Montalvo trespassed at the Performance Center, then charged deputies when they arrived on the scene, prompting one of the officers to shoot at him. Montalvo survived the gunshot wound in the hospital and now stands to face charges related to trespassing and attempting to attack officers.
***
NOVEMBER UPDATE: Local media in Florida has reported even more details on Armando Montalvo, the "disturbed" 29-year-old man who was shot by a police officer outside of the WWE Performance Center earlier this summer.
WFTV Ch. 9 in Orange County, Fla. released audio and text transcripts of detectives interviewing Montalvo after he made it through surgery.
Montalvo believed he was filming a reality TV show and was trying to impress WWE P.C. employees by banging on the glass door and striking wrestling poses.
"They laugh at me a lot. And they think it's pretty cool, but the two (expletive) cops, one of them shot me," he was recorded saying. "My intentions aren't to hurt anybody and I just want to be a wrestler," he added with a hint of sadness in his voice.
Ch. 9 also released audio of Montalvo's father talking about his son's mental illnesses. "He's trespassed at UCF, Oviedo, everywhere, because of his mental condition," said Jose Montalvo.
Armando was declared mentally incompetent in "several other court cases" that preceded the WWE P.C. incident. It remains to be seen how the court handles the latest incident, as Montalvo is scheduled for trial in February for the WWE incident.
NEW REPORT
Video has surfaced from earlier this summer of the disturbed man shot by a police officer after trespassing at WWE's Performance Center in Florida.
The video released by Ch. 6 News and the Orlando Sentinel shows 29-year-old Armando Montalvo violating a restraining order by approaching the Performance Center on August 31 and repeatedly banging on the door.
Montalvo sounded incoherent as he demanded to be trained to be the next big NXT star. As employees commented and chuckled at Montalvo's antics, including posing in front of the transparent glass door, police arrived at the scene in the parking lot.
Video shows Montalvo becoming excited as officers arrived. He then became aggressive instead of adhering to instructions to get down on the ground. Video shows Montalvo going into the bushes, reportedly to grab rocks. He then aggressively approached the two responding officers who, according to the police report, were under the impressions that Montalvo had a knife.
WWE employees can be heard predicting that Montalvo is going to be tasered. However, as Montalvo began charging toward the officers, Cpl. Stephen Wahl drew his weapon as he hurriedly retreated in a back-pedal motion.
Cpl. Wahl then shot Montalvo in the chest with a single gunshot from close range. Montalvo was taken to a hospital where he underwent successful surgery.
Montalvo was charged with aggravated assault toward police. Following the surgery, he was released from jail on bond and is scheduled for trial in February.
Montalvo has been ordered to stay away from the Performance Center, but it's unclear how that will be enforced until February, especially when he appears to have a mental illness.
Montalvo's father told News 6 in Orlando that his son suffers from bipolar disorder and is manic depressive. Records show that Montalvo also has schizophrenia and split personalities, which is not helped by reported drug addiction.
In an interview with agents from the Florida Department of Law Enforcement, Montalvo's father said his son was sick and needed treatment.