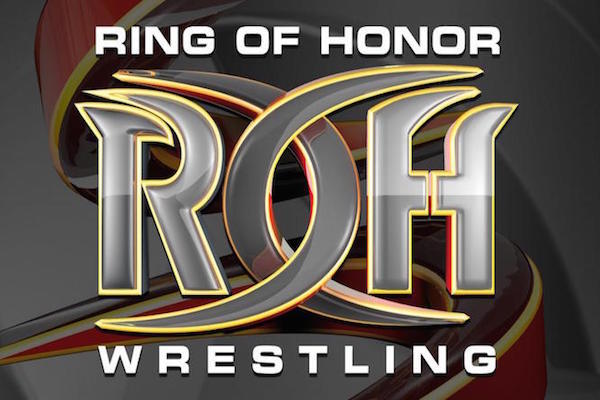 ---
SPOTLIGHTED PODCAST ALERT (YOUR ARTICLE BEGINS A FEW INCHES DOWN)...
---
ROH TV Report
Aired July 17, 2016 in syndication
Aired July 20, 2016 on Comet TV
Taped June 18, 2016 in Concord, N.C.
Report by Mike Metzger (@md0uble), PWTorch contributor
The ROH TV opening aired.
The camera panned the Cabarrus Center, as Kevin Kelly and Nigel McGuinness ran down tonight's card, including Roderick Strong's final ROH match against Dalton Castle.
1 – KAMAITACHI (w/Christopher Daniels) vs. JAY WHITE
During entrances, clips aired of Kamaitachi brawling with Jay White prior to joining The Addiction at Best in the World. The announcers made a big deal about White graduating from being a "young lion" in the NJPW dojo. Kamaitachi immediately jumped White, which caused the ref to call for the bell. White quickly recovered, but Kamaitachi nailed him with a shoulder tackle that sent him to the floor.
Kamaitachi quickly followed up with a running dropkick off the apron. Kamaitachi then threw White into the barricade around ringside repeatedly. White tried to fight back with a knee, but missed Kamaitachi and went knee-first into the barricade. Kamaitachi jumped into the ring, as Daniels nailed White with a cheap shot on the outside. Back in the ring, Kamaitachi worked White's injured leg, as the show cut to its first break at the 3:05 point in the match.
[Commercial Break]
Back at 5:35, Kamaitachi continued to work on the leg. He applied a figure-four leglock. White struggled in it for about 30 seconds before he maneuvered to the bottom rope. White fought back with a big slap to the face and then a DDT, followed by several forearms. They ran the ropes before White came out on top with another big forearm smash. He followed up with an uppercut and a brainbuster before climbing to the top rope. White hit a missile dropkick, but Kamaitachi kicked out of the pin attempt.
Kamaitachi reversed White into a roll-up. White kicked out, but Kamaitachi immediately got up and kicked him in the head. Kamaitachi went up top and hit a double-knee drop, but White somehow kicked out of the pin attempt! They ran the ropes again, and this time White came out on top with a dropkick, followed by a modified uranage. White picked up Kamaitachi for a slam, but Daniels tripped him from the outside. Kamaitachi landed on top of White, but Jay was able to kick out at two. A miscommunication caused Kamaitachi to nail Daniels off the apron. White was right there with his signature Kiwi Crusher on Kamaitachi for the win.
WINNER: Jay White via pinfall in 10:22.
ANALYSIS: This was okay, nothing too special. I felt ROH went to this match-up too soon. Yes, it has been over a month since the Best in the World PPV, but I feel like ROH could have dedicated more TV time to hyping White's ROH TV debut. (**1/2)
After the match, Daniels and Kazarian jumped White from from behind. The Motor City Machine Guns ran down to make the save. Slight "Motor City" chant for the crowd, as Sabin took the mic. He was sick and tired of The Addiction's interference, calling them nothing more than a "bad influence." Sabin challenged The Addiction to a six-man tag match and ROH matchmaker Nigel McGuinness stood up from the commentary desk and made the match official!
2 – ROH tag champions THE ADDICTION (CHRISTOPHER DANIELS & FRANKIE KAZARIAN) & KAMAITACHI vs. THE MOTOR CITY MACHINE GUNS (ALEX SHELLEY & CHRIS SABIN) & JAY WHITE – impromptu six-man tag match
The bell rang, but the show quickly went to a…
[Commercial Break]
Back at 2:35, Daniels was in firm control of Sabin. Kamaitachi tagged in and hit Sabin with a running basement dropkick. The heels continued to isolate Sabin with quick tags for the next minute or so. Sabin tried to fight back against Kaz, but Daniels tagged in and then The Addiction hit their powerbomb/neckbreaker combo. They continued to double-team Sabin with a double-legdrop. Sabin tried to fight out of enemy territory, and eventually hit a sloppy-looking Tornado DDT on Daniels, in which he kicked Kaz and Kamaitachi in the process.
Jay White made the hot tag and was a house afire. He nailed Daniels with a missile dropkick and went for the cover, but Daniels kicked out at two. White followed up with a powerslam, but Kaz broke up the pin. All six men entered the ring and brawled. The Machine Guns hit some of their signature double-team spots, before they hit Kaz and Kamaitachi with double-dives on the outside. In the ring, Daniels hit an STO on White, but White came right back with another beautiful dropkick. He quickly followed up with the Kiwi Crusher for the victory!
WINNERS: Jay White & The Motor City Machine Guns via pinfall in 8:14.
ANALYSIS: Two two-and-a-half star matches don't equal five stars, but these two matches certainly put Jay White over strong. ROH is smart in pushing him, as he has a good look, some cool moves, and the NJPW credibility. Neither of his matches tonight were really blow-away, but there's nothing wrong with ROH booking a guy to have two victories on his debut night. (**1/2)
Adam Cole and The Young Bucks were backstage. Cole was upset that Nigel McGuinness booked Kyle O'Reilly against Jay Lethal for the ROH World Title next week. Cole claimed that Lethal had been ducking him and then promised to take his title away from him. Cole then called O'Reilly a chump and wondered how many times he would have to prove he was better than O'Reilly. Cole stated that people assumed he and The Young Bucks would interfere next week. Cole addressed that assumption by saying he had made a promise that Kyle O'Reilly would never win the ROH World Title, and he would have to make good on that promise.
Shane Taylor and Keith Lee walked through the entranceway. For those unfamiliar, they are two huge African-American gentleman, each roughly the size of Mark Henry. Kevin Kelly had been hyping the team all-night. Clips were shown of the new team making their presence known against War Machine a house show in Columbus, Ohio.
3 – SHANE TAYLOR & KEITH LEE vs. VICTOR ANDREWS & JAMES ANTHONY
Andrews looked like an under-developed version of Kofi Kingston, while Anthony had a striking resemblance to NJPW's Gedo (bandana and all). Taylor and Lee appeared to be adhering to the Code of Honor, until Taylor wouldn't let go of Andrews's hand before punching him in the face. The bell rang, and Taylor and Lee dominated. Lee tagged in and then they hit Andrews with several clotheslines in the corner. Taylor and Lee sandwiched Andrews in the center, and then hit a powerbomb/frogsplash combo for the quick victory.
WINNERS: Shane Taylor & Keith Lee via pinfall in 1:34.
After the match, War Machine ran out and brawled with Taylor and Lee. They fought to the outside, where Lee hit a huge flip dive onto the other three men at ringside!
ANALYSIS: Basic squash match. I appreciate Kelly building up Taylor and Lee so well throughout the night. They are two huge men, but their gear makes them come off a bit indy-riffic, Time will tell if they will live up to the hype or not, but the team of Taylor and Lee should be a good foil for War Machine in the meantime. (n/a)
[Commercial Break]
Video package: Kyle O'Reilly and Jay Lethal talked about their ROH World Title match that will air next week on ROH TV. O'Reilly said he respected Lethal for never ducking his challenges. The camera cut to Lethal, who promised he wouldn't let go of the ROH World Title without a fight, while O'Reilly spoke in platitudes about being determined and driven. O'Reilly also thought he was "the best damn wrestler in the world" because of his recent victories over Jay Lethal. Lethal went into maniacal champion mode and talked up his one-year-plus title reign to close it out.
[MM Reax: Decent video package that got me excited for next week's match.]
B.J. Whitmer & Kevin Sullivan explain their alliance
Black-and-white clips then aired of the Steve Corino-B.J. Whitmer bloodbath from Best in the World, where Kevin Sullivan made his shocking return to pro wrestling when he helped Whitmer defeat Corino after nailing Steve with a golden spike.
B.J. Whitmer was sitting in a chair in the ring while Kevin Sullivan stood behind him. Whitmer claimed to have "all the answers" to the fans' questions. Whitmer wanted to tell the story of how his association with Sullivan came about. Whitmer said it started when he was injured a few years back. Sullivan came to him then and talked about how King Curtis Iaukea had passed the torch to him previously. Sullivan promised to likewise be B.J.'s "spiritual father." Whitmer said he made it his mission at that point to destroy Corino. "Boring" chant from the crowd, as Sullivan took the mic. He told Corino to accept that he was an "evil, evil, evil man." Whitmer stood up and decalred that the latest chapter between him and Corino was over, but the book was far from finished.
[MM Reax: Not the most coherent of promos, but I guess that's Sullivan's gimmick. Sullivan was a pleasant surprise at Best in the World, but it won't be long before he wears out his welcome if this feud indeed continues.]
4 – RODERICK STRONG vs. DALTON CASTLE (w/"the boys") – Strong's final ROH match
There was no handshake before the bell. There was a quick stalemate around the 0:30 mark. They felt each other out some more, while the crowd was eerily quiet. Castle began to take control on the mat, but Strong made it to the ropes around the 1:50 point. Strong turned up the pace and dropped Castle abdomen-first across the top rope. He followed up with some knees and then a running stomp. Strong continued the offensive assault with some chops in the corner and then a butterfly suplex, which was good for a nearfall. The show then cut to its final break at 2:58.
[Commercial Break]
Back at 3:58, both men were jockeying for position. Strong nailed Castle to the outside with a knee. He was fanned by "the boys," but Strong dove onto one of them and then attacked the other on the outside. This enraged Castle, but Strong quickly cut him off. Strong threw Castle back into the ring and went for the cover, but Castle kicked out at two. They traded strikes in the center around the 5:45 mark. Castle came out on top with a big German suplex! Castle went for another, but Strong elbowed his way out. Strong hit a modified-suplex on Castle, which was good for another two-count.
Roddy hammered Castle with several stiff chops in the corner. Strong then positioned Castle on the top turnbuckle. Castle tried to to fight back, but Strong nailed him with a jumping enziguri. Strong went for the superplex, but Castle again fought his way out. Strong jumped, but Castle caught him and tossed him across the ring! Roddy rolled to the outside, but Castle was right behind him with a big dive! The recovered "boys" were there to fan Castle. It must have worked because Castle was able to then hit a hurricanrana off the apron, followed by another big dive to the outside!
Back in the ring, Castle hit a sick dead-lift German suplex, but Strong kicked out of the pin attempt. Castle grabbed Strong and hit another suplex variation. He followed up with a series of suplexes and throws, but Strong was able to kick out of yet another pin attempt. Strong came back with a jumping knee out of nowhere! Caslte received more fan treatment from "the boys," as Roddy got to his feet. Strong then nailed Castle with a series of running knees and elbow strikes. Strong quickly followed up with a suplerplex and then a double-knee gutbuster. Roddy hit the Sick Kick, but somehow Castle kicked out at two! A frustrated Strong pulled down his knee pad and measured Dalton for another running knee. Castle cut him off with an elbow and then a Bangarang out of nowhere for the victory!
WINNER: Dalton Castle via pinfall in 13:43.
ANALYSIS: Just when I thought Roddy was going to phone it in for his last match, there he goes with several explosions of offense toward the finish. He was even able to pull off a compelling false finish, despite it being his last ROH match against an up-and-comer like Castle. Dalton looked good as well, especially when showing off his strength. A little odd that there was no fanfare for Strong after the match. I understand there is an exclusive video on ROH's website, but the announcers made no mention of it here. (***1/2)
Next Week: The entire hour is dedicated to the ROH World Title match between Jay Lethal and Kyle O'Reilly!
FINAL REAX: A big improvement over last week's episode, as the future of ROH was front-and-center tonight. Jay White looked incredibly strong with two big victories to start the show. Shane Taylor and Keith Lee were built as monsters throughout the night, and then delivered with a quick squash match. And to close out the night, rising-star Dalton Castle got a big win over Roderick Strong on his way out of the company. Sure, viewers had to deal with B.J. Whitmer in there, but overall this show was a major step in the right direction for ROH.