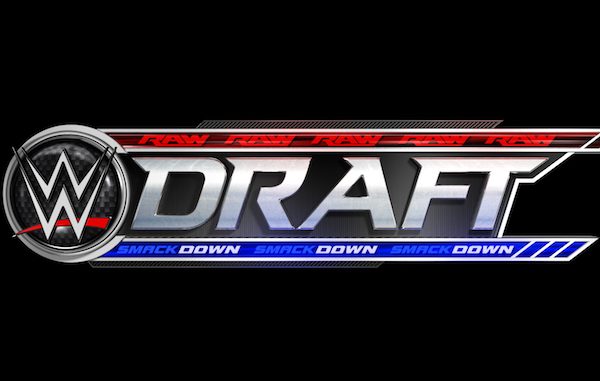 ---
SPOTLIGHTED PODCAST ALERT (YOUR ARTICLE BEGINS A FEW INCHES DOWN)...
---
By James Caldwell, PWTorch assistant editor
Accounting for DVR viewing, Week 3 of the Raw vs. Smackdown battle still went to Raw for the third consecutive week. However, the margin of victory was nearly cut in half.
Smackdown had a much better DVR week, drawing the second-most DVR viewers this year. Meanwhile, Raw did not get much of a DVR bump to go with a decline in live viewership against the Olympics. Raw went the opposite direction – second-fewest DVR viewers of the year.
Raw vs. Smackdown Final Viewership Tally – Week 3
August 8 Raw vs. August 9 Smackdown
Individual Hours
– First Hour Raw:
2.950 million live viewers
251,000 DVR viewers added
3.201 million total viewers (#2)
– Second Hour Raw:
2.974 million live viewers
250,000 DVR viewers added
3.224 million total viewers (#1)
– Third Hour Raw:
2.809 million live viewers
335,000 DVR viewers added
3.144 million total viewers (#3)
– AVERAGE SHOW:
2.911 million avg. live viewers
278,667 avg. DVR viewers added (

#2 fewest of the year

)
3.190 million avg. total viewers (-12.9% vs. LW)
– Smackdown Live:
2.455 million live viewers
336,000 DVR viewers added (

#2 most of the year

)
2.791 million total viewers (-5.6%) vs. LW)
Margin of Raw Victory
Week 1: 609,000 viewers (Raw 1-0)
Week 2: 705,000 viewers (Raw 2-0)
Week 3: 399,000 viewers (Raw 3-0)
WWE Raw vs. Smackdown - TV Ratings & Viewership
WEEK/
RESULT
DATE
TV
RATING
AVG.
VIEWERS
AVG. DVR
ADDED
AVG. TOTAL
AUDIENCE
RAW (1-0)
SD
7/25/16
7/26/16
2.36
1.92
3,338,667
2,743,000
306,000
293,000
3,664,667
3,036,000
RAW +608,667
RAW (2-0)
SD
8/1/16
8/2/16
2.30
1.86
3,314,333
2,681,000
346,667
275,000
3,661,000
2,956,000
RAW +705,000
RAW (3-0)
SD
8/8/16
8/9/16
2.05
1.69
2,911,000
2,455,000
278,667
336,000
3,189,667
2,791,000
RAW +398,667
RAW (4-0)
SD
8/15/16
8/16/16
2.12
1.72
2,915,333
2,471,000
319,000
265,000
3,234,333
2,736,000
RAW +498,333
RAW (5-0)
SD
8/22/16
8/23/16
2.34
1.92
3,315,000
2,714,000
305,333
339,000
3,620,333
3,053,000
RAW +567,333
RAW (6-0)
SD
8/29/16
8/30/16
2.38
1.95
3,413,000
2,835,000
338,667
312,000
3,751,667
3,153,000
RAW +598,667
RAW (7-0)
SD
9/5/16
9/6/16
2.11
1.76
3,069,333
2,454,000
365,333
312,000
3,434,667
2,766,000
RAW +668,667
RAW (8-0)
SD
9/12/16
9/13/16
1.88
1.86
2,690,000
2,658,000
356,333
336,000
3,046,333
2,994,000
RAW +52,333
RAW (9-0)
SD
9/19/16
9/20/16
1.97
1.70
2,684,333
2,292,000
356,000
299,000
3,040,333
2,591,000
RAW +449,333
WWE Raw Viewership - Brand Split Era (July 25, 2016 Onward)
WEEK
DATE
TV
RTNG
FIRST
HOUR
VIEWERS
SECOND
HOUR
VIEWERS
THIRD
HOUR
VIEWERS
TOTAL
AVG.
VIEWERS
1- 7/25
2.36
3,412,000
292,000 DVR
3,704,000
3,350,000
298,000 DVR
3,648,000
3,254,000
328,000 DVR
3,582,000
3,338,667
306,000 DVR
3,664,667
2- 8/1
2.30
3,463,000
329,000 DVR
3,792,000 (+)
3,339,000
349,000 DVR
3,748,000 (+)
3,081,000
362,000 DVR
3,443,000 (-)
3,314,333
346,667 DVR
3,661,000
(+0.4%)
3 - 8/8
2.05
2,950,000
251,000 DVR
3,201,000 (-)
2,974,000
250,000 DVR
3,224,000 (-)
2,809,000
335,000 DVR
3,144,000 (-)
2,911,000
278,667 DVR
3,198,667
(-12.9%)
4 - 8/15
2.12
2,879,000
290,000 DVR
3,169,000 (-)
3,083,000
331,000 DVR
3,414,000 (+)
2,784,000
336,000 DVR
3,120,000 (-)
2,915,333
319,000 DVR
3,234,333
(+1.4%)
5 - 8/22
Post-SSlam
2.34
3,426,000
267,000 DVR
3,729,000 (+)
3,370,000
293,000
3,663,000 (+)
3,113,000
356,000
3,469,000 (+)
3,315,000
305,333 DVR
3,620,333
(+11.9%)
6 - 8/29
Universal
Title
2.38
3,392,000
306,000 DVR
3,698,000 (-)
3,438,000
311,000 DVR
3,749,000 (+)
3,409,000
399,000 DVR
3,808,000 (+)
3,413,000
338,667 DVR
3,751,667
(+3.6%)
7 - 9/5
Labor
Day
2.11
3,350,000
338,000 DVR
3,688,000 (e)
3,066,000
352,000 DVR
3,418,000 (-)
2,792,000
406,000 DVR
3,198,000 (-)
3,069,333
365,333 DVR
3,434,667
(-8.4%)
8 - 9/12
1.88
2,833,000
333,000 DVR
3,166,000
2,717,000
370,000 DVR
3,087,000
2,520,000
366,000 DVR
2,886,000
2,690,000
356,333 DVR
3,046,333
(-11.3%)
9 - 9/19
1.97
2,734,000
321,000 DVR
3,055,000
2,686,000
351,000
3,037,000
2,633,000
396,000
3,029,000
2,684,333
356,000
3,040,333
(-0.2%; even)
WWE Smackdown Viewership - Brand Split Era (July 26, 2016 Onward)
WEEK
DATE
TV
RATING
LIVE
VIEWERS
DVR
ADDED
TOTAL
AUDIENCE
1 - 7/26
1.92
2,743,000
293,000
3,036,000

2 - 8/2
1.86
2,681,000 (-)
275,000 (-)
2,956,000
(-2.6%)
3 - 8/9
1.69
2,455,000 (-)
336,000 (+)
(#2 - 2016)
2,791,000
(-5.6%)
4 - 8/16
1.72
2,471,000 (+)
265,000 (-)
2,736,000
(-2.0%)
5 - 8/23
Post-SSlam
1.92
2,714,000 (+)
339,000 (+)
3,053,000
(+11.6%)
6 - 8/30
1.95
(High)
2,835,000 (+)
318,000 (-)
3,153,000
(+3.3%) Peak
7 - 9/6
L. Day Week
1.76
2,454,000 (-)
312,000 (-)
2,766,000
(-12.3%)
8 - 9/13
Post-PPV

1.86
2,658,000 (+)
336,000 (+)
2,994,000
(+8.2%)
9 - 9/20
1.70
2,292,000 (-)
299,000 (-)
2,591,000
(-13.5%)