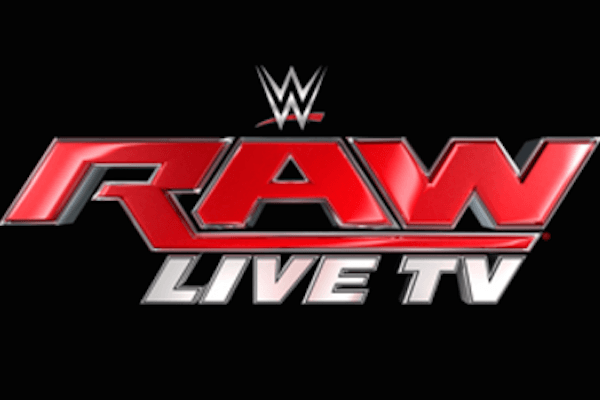 ---
SPOTLIGHTED PODCAST ALERT (YOUR ARTICLE BEGINS A FEW INCHES DOWN)...
---
WWE Raw TV In-Person Review
August 22, 2016
Brooklyn, N.Y.
Report by MMATorch contributor Matthew Ecochard
During the entirety of Raw for just about every commercial break, there were WWE commercials that aired live for the audience in attendance. This was very disappointing for the live crowd who saw the same few advertisements a few times each.
Prior to Raw coming on the air, Michael Cole was announced to the crowd to some hefty boos. There were chants for Corey Graves. Stephanie McMahon and Mick Foley both came out to boos and cheers, respectively.
Show Opening – Finn Balor Promo
The crowd was hyped for Balor with a big positive reaction for him, but were upset to hear he would be relinquishing the belt. The crowd wasn't happy when they announced that next week is when they would have a new Universal Champion. There were various, yet expected reactions to each individual that came out – Sami Zayn, Chris Jericho, Big Cass, Kevin Owens, Rusev, Seth Rollins, and Roman Reigns.
Rollins vs. Zayn
The crowd was really into this match and it was pretty evenly split from where I was sitting with the loudness of chants for both wrestlers.
Owens vs. Neville
The reaction was 90 percent for Owens to a fairly large pop. Neville had a decent showing here and got a little bit of love from the crowd.
New Day Promo and Big E. vs. Karl Anderson Match
The New Day got (up to this point) the biggest reaction of the show. The crowd ate them up and everyone seemed to be enjoying them. The match was pretty standard, but the crowd was entertained during it.
Titus O'Neil Segment
The entire segment felt fairly awkward and didn't flow correctly. The crowd gave an initial reaction to Titus and Darren Young, but showed disinterest by chanting for Heath Slater at one point.
Big Cass vs. Rusev
This was an even bigger reaction than New Day from where I was sitting. The SAWFT chant was the loudest thing I heard this night (including pyro). Cass kept the crowd interested during the match and the finish protected both guys. Overall, great segment live.
Charlotte Promo/Bayley Debut and Match
Charlotte had a mixed reaction that turned into some pretty good heat when she started to put down Sasha Banks. Bayley's introduction ended up being the biggest pop for the entire night. The crowd was genuinely excited to see her and was happy for her. Her match with Dana Brooke was a solid enough debut for the opponent. Bayley looks like she will be incredibly over on Raw during her program with Charlotte.
Strowman Squash
The crowd was on a comedown after Bayley. Strowman looked physically intimidating in-person, but the crowd has now witnessed multiple squash matches. The audience around me was expecting an actual opponent to come out to help while Braun continued to attack the local competitor. There were some "Let's Go Jobber" chants, which were pretty amusing.
Dudley Goodbye
The live crowd really poured their appreciation in towards the Dudleyz for all they have done. The Shining Stars interrupted and people seemed indifferent to them. One strange thing to note here is that the air around me smelled like a beach. I don't know if someone smelled good or if they pumped out a scent for the "Puerto Rico" theme. The crowd was hot when the Dudleyz got offense in, but were utterly upset when Karl Gallows and Luke Anderson ruined their fun.
Reigns vs. Jericho
The match just couldn't hold the attention completely of the audience. Jericho got a really nice reaction (mostly because he was facing Reigns). Reigns got the most heat tonight. The crowd did the wave for a few rotations mid-match. Lots of chants for "stupid idiot" and "Roman sucks." Overall, okay match, but not the closing the crowd was hoping for.
DARK MATCH – John Cena & WWE champion Dean Ambrose vs. Rollins & A.J. Styles
Cena got the crowd going as is expected from him. Ambrose got a fairly large pop, as did Styles. There was slightly more focused interest in this match than the actual main event.
Biggest Pops
(1) Bayley
(2) Enzo and Big Cass
(3) New Day
Biggest Heat
(1) Roman Reigns
(2) Charlotte
(3) Gallows and Anderson (after Dudley attack)