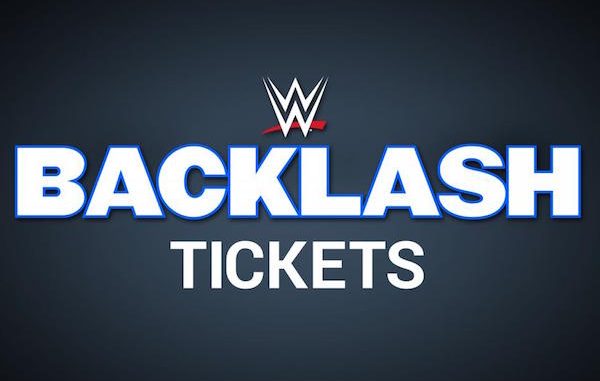 ---
SPOTLIGHTED PODCAST ALERT (YOUR ARTICLE BEGINS A FEW INCHES DOWN)...
---
By Pat McNeill, PWTorch columnist
Wake the pets and call the neighbors, it's time for our exclusive WWE Network Premier Show projections!
DISCLAIMER: Projections are based on what the columnist would do if he were booking this event, instead of Paul "NXT" Levesque, Runjin Singh, Ed Koskey, Ryan Ward, and WWE Chairman Vincent Kennedy Trump McMahon. Projections are not predictions, because this is the column where everything's made up and the points don't matter. This preview has been sealed in a mayonnaise jar on Funk & Wagnall's porch since noon today. Some of our departing contestants will receive a supply of Lee Press-On Nails. They press on in seconds. No glue, no mess. In natural and glamour lengths. Remember, this is only an exhibition. This is not a competition. Please, please, no wagering. Pat McNeill's wardrobe furnished by Haute Rive. This lineup is based on the best available information as of this writing. These predictions are based on what the columnist would do if he had creative control over WWE, right after he gets C.M. Punk a job with World Series of Fighting.
The last time we had an actual Smackdown branded pay-per-view (one without any Raw wrestlers crossing over), it was "No Mercy 2006." That show had seven matches on it, so that's where I'm guessing we end up tonight in Richmond. As for "No Mercy 2006" itself, let's go to my review from ten years ago:
If you ignore the dumb skits, the male nudity, the dozens of commercials, the male nudity, The Miz, the male nudity, and the fact that the show went off the air early, it was better than expected. (Except for the male nudity.)
Clearly, I have some sort of issue with male nudity on wrestling pay-per-views.
Before we preview tonight's show, let's get to this month's edition of the Wrestling History Lesson, because that's why many of you clicked here in the first place. Twenty years ago, on September 7, 1996, World Championship Wrestling presented an episode of "WCW Saturday Night" (pretaped) from the Georgia Mountains Center in Gainesville, Georgia. The main event featured a battle between Randy "Macho Man" Savage and V.K. Wallstreet. Tony Schiavone & the late Dusty Rhodes had the call.

WCW Saturday Night 09/07/96 by wcwAttitude
What was happening in World Wrestling Entertainment fifteen years ago? I'm glad you asked! On September 9, 2001 the World Wrestling Federation presented an episode of "Sunday Night Heat" (pretaped) from the Air Canada Centre in Toronto. The main event saw Chris Kanyon defend the WCW United States Title against Scotty "2 Hotty" Taylor. No, really. Michael Cole & Al Snow had the call. (Try finding this stuff on WWE Network. I dare you.)
Did you catch the opening match on WWE Main Event this week? Watch it now (sort of). It's former World Heavyweight Champion Dolph Ziggler going one on one with Aiden English. Tom Phillips & David Otunga have the call.
Michael Cole, David Otunga, and John B. Layfield will be announcing the show. Renee Young, Booker T, Lita, and Jerry Lawler will be doing the pre-show while Tom Phillips will be hiding in the social media lounge. On with the program!
We need more than six matches, because I am NOT sitting through a bunch of bad Smackdown skits. Let's add some stuff.
Apollo Crews vs. Jinder Mahal (Kickoff Show Match): Hey, neither of them went on the Asian tour, so what's the point of having them sit around in Baltimore waiting for Raw? I never heard it said that the Kickoff show matches would be brand exclusive. WWE Main Event obviously isn't brand exclusive, even though it's probably supposed to be that way. Projection? Toss powerbomb, and Apollo Crews gets to beat somebody. Hooray!
Tyler Breeze vs. Baron Corbin (Bonus Match): Baron Corbin probably needs another win. Since the Usos have turned heel, another team needs to go babyface as a counter balance, and Breezango are the best candidates for that right now. So this is a win-win. Projection? Unless you're Tyler Breeze, that is. In that case, Corbin pins you with the End of Days.
Carmella Van Dale vs. Becky Lynch vs. Naomi Fatu vs. Natalya Kidd vs. Alexa Bliss vs. Nikki Bella (WWE Smurf-Colored Smackdown Women's Title): Nothing says "Women's Wrestling Revolution" like a six-pack challenge. The only thing missing here is Eva Marie as special guest referee. Projection? Just for the sake of variety, let's use this to get one of the former NXT gals over. Becky Lynch catches the evil Alexa Bliss with the Disarmer and makes her tap. Becky is a good choice to head up what little there is of this division.
Mike Mizanin (w/Maryse Mizanin) vs. Dolph Ziggler (WWE Intercontinental Title): I like Bruce Mitchell's idea of having someone step up as a proxy for Daniel Bryan in his war of words with our Intercontinental Champion, The Miz. But you know Dolph Ziggler isn't the right man for the job. Projection? Distraction, low blow, The Miz wins with the Skull-Crushing finale. Maybe we give Kane a crack at Miz-ryse next month.
The Hype Bros vs. The Usos (Tag Title Qualifier Whozadiggy Match): Let's say I'm WWE, and I went through all the trouble of turning the Usos heel, having them beat up and injure Chad Gable, and then reinserting them into the tag team tournament. Am I going to turn around and job them out to the freaking Hype Bros? Caucasian, please. Projection? Ryder gets posted. Rawley eats a Flying Ooze (or however you spell it) and the Usos move on.
Heath Slater & Terry "Rhyno" Gerin vs. Semifinal Winners (WWE Smackdown Blue Tag Team Titles): Yes, the Usos are the semifinal winners. And yes, there's only one finish here. Because as soon as Heath Slater actually gets a WWE contract, (in storyline) that's the end of his character arc. Once that's done, Slater goes back to occasional appearances on Main Event. Right now, he's featured every week. Clearly, we're doing Slater a favor here. Projection? The Usos win after Jason Jordan's attempted interference backfires. The Usos are Smackdown tag champs, and American Alpha gives chase for a while.
Randy Orton vs. Bray Wyatt: The last time we saw Randy Orton on pay-per-view, Brock Lesnar bashed his head open, and Orton's blood was congealed on the canvas like so much pudding meat. That's not going to happen two months in a row. And especially not against Bray Wyatt. Projection? Orton wins with the RKO. The Eater of Worlds is going to have to come up with something or Tuesday to keep this feud going.
Dean Ambrose vs. A.J. Styles (WWE Smackdown World Heavyweight Title): Ambrose has been WWE champion for three months now. He is the top babyface in the promotion (aside from Kevin Owens, of course). But the betting lines list him as a +500, or a 5-to-1 underdog. What in the name of Matt Kennedy Gould is going on here? Projection? We have another B-show, I mean, Smackdown pay-per-view in four weeks. There's no one else on the Smackdown side who even resembles a challenger to Dean Ambrose. So, next month, we're getting a rematch with some sort of stipulation. Meaning, Styles wins by disqualification. Let's say Ambrose tries to hit Styles with a chair and accidentally whacks a WWE referee. That'd do it, don't you think?
Aftermath: No Mercy is happening in four weeks. Let's say we get John Cena versus The Miz and Dean Ambrose vs. A.J. Styles in a special Ambrose Asylum match. See you there!
Pat McNeill of Greenville, South Carolina has been a PWTorch columnist since 2001. He picks Russell Wilson to throw for three touchdowns and run for one against the Dolphins. Actually, his fantasy football season depends on it. He likes the Arizona Cardinals to beat the New England Patriots in tonight's NFL game. You know, if gambling were legal.