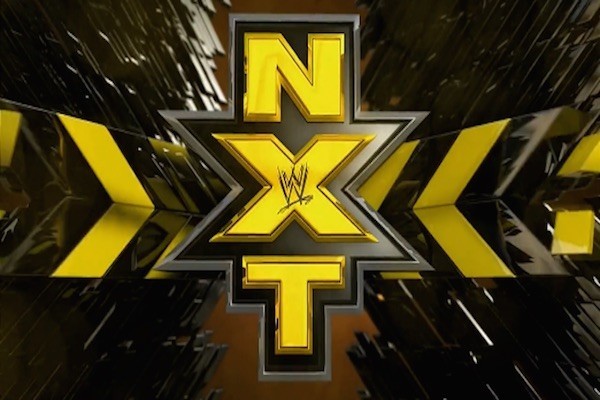 ---
SPOTLIGHTED PODCAST ALERT (YOUR ARTICLE BEGINS A FEW INCHES DOWN)...
---
KELLER'S NXT TV REVIEW
OCTOBER 12, 2016
TAPED AT FULL SAIL UNIVERSITY IN ORLANDO, FLA.
AIRED ON WWE NETWORK
-Tom Phillips, alongside Corey Graves, introduced the show as the camera panned the crowd. He hyped the Dusty Rhodes Tag Team Classic continuing plus the debut of Sanity.
(1) "GLORIOUS" ROBERT ROODE & "THE PERFECT 10" TYE DILLINGER vs. SANITY (Alexander Wolfe & Sawyer Fulton)
The full "Glorious" Roode entrance aired. Phillips said Tye told him that Roode assured him he could really become a Perfect 10, and between that and honoring the memory of Dusty Rhodes, he couldn't pass up the chance to enter the tournament and team with Roode. The fans chanted "Glorious 10." Graves said the fans don't get to name the team. When Roode was done showing off his robe to the crowd, Tye turned around and showed off to Roode he could flex his butt cheeks.
Next came the ring intros for Sanity. They walked out in biker jackets looking like they were right out of a motorcycle gang off the street. Crowd was pretty quiet for them once the music stopped. Sanity double-teamed Tye as soon as the bell rang. The ref restored order to just Tye vs. Wolfe. The announcers talked about how Sawyer Fulton has changed since the last time they saw him. Roode put on his ring jacket and retreated once he got a good look at Sanity. He wasn't there for the tag from Tye. Sanity gave Tye their finisher and, just like that, it was over.
WINNERS: Sanity in 2:00.
(Keller's Analysis: Sanity's music didn't strike me as up to NXT standards. It fit their character, but didn't feel "heavy enough" to be ring entrance music in pro wrestling. They didn't get to do enough in the ring to show that they're anything special or even what their style is about, short of the aggressive attack at the bell. Having Roode walk out on Tye fit his character and continued to portray him as a full-on heel despite fans popping for his entrance.)
-After the match, Nikki Cross unmasked (formerly Nikki Storm/Glenncross) and stomped away at Tye. Then the last member of the team, who had a Canadian flag patch on his vest, pulled off his face covering and revealed Eric Young, who appears to be continuing his "Mad Dog" type of character from TNA. Graves said they are four psychopaths.
-Billy Kay and Peyton Royce were interviewed backstage. They made fun of Liv Morgan losing to Asuka last week. Kay laughed at the notion of Liv being a threat to her.
-The announcers hyped Liv Morgan vs. Billie Kay was next. [c]
-Backstage the interview lady approached Roode and asked what just happened. Roode said Tye is the Perfect Loser. He said he wanted nothing to do with the Dusty Rhodes Tag Team Classic. "Do I look like a tag team wrestler? No!" he said. He said Tye begged him to be his partner. He said if Tye is hurt, that's on Tye, not him. He stormed away.
(Keller's Analysis: He should have said he was going to "now storm away" just to add to the insider reference about how he doesn't look anything like a tag team wrestler. Good heel promo from Roode.)
(2) BILLIE KAY vs. LIV MORGAN
Phillips said they're always asking who is next to step up and challenge for the Women's Title, and perhaps Kay is who. Back and forth match, including a torture rack by Kay. Morgan came back with a modified STO. In the end, Royce tripped up Liv rebounding off the ropes. Kay then kicked Morgan and scored the pin.
WINNER: Kay in 3:00.
(Keller's Analysis: I get the need to put heat on heels for cheating to win, but the interference/distraction finish is being overdone in WWE and NXT these days, especially in women's matches. The match itself had passable athleticism. The bump on the final kick to end the match was convincing.)
-A clip aired of Ciem Andrade Almas turning heel last week. A clip aired of an interview outside by the NXT production truck of Almas cutting a heel promo largely in Spanish, saying he is the best. [c]
-A promo aired with Roddick Moss and Tino Sammatelli saying they decided not to work against each other, but work together. They had a debate about who lifted more in the gym earlier.
(3) TM61 (Nick Miller & Shane Thorne) vs. RIDDICK MOSS & TINO SABBATELLI – Dusty Rhodes Classic Tag Tournament first round match
Graves called TM61 as "fun-loving criminals." Phillips said TM61 are one of his favorites to win the tournament. Phillips noted that Sabbatelli and Moss have never teamed together before, but it could be magic right away. They talked about Moss's stint with the University of Minnesota football team and a brief time with the Miami Dolphins. Graves noted Sabbatelli is a former Kansas City Chief and Tampa Bay Buccaneer himself. They cut to a break as Thorne sold a bump at ringside. [c]
Phillips pointed out that Sabbatelli is a millionaire who signed multiple NFL contracts. Graves said he is in NXT because he wants to. Phillips said Moss won the first-ever WWE Performance Center Combine and he is arguably the most impressive athlete in NXT. Graves said the two of them are perhaps the two best athletes in WWE. Thorne finally hot-tagged Miller. A minute later TM61 finished Sabbatelli with their double-team finisher.
WINNERS: TM61 in 9:00.
(Keller's Analysis: With all the talk of how Sabbatelli and Moss are great athletes, they didn't show that they're great wrestlers yet, or even great athletes. Rudimentary. TM61 continue to merely blend in, also. Clunky match.)
-They advertised Rich Swann & No Way Jose vs. Tony Nese & Drew Gulak for next week.
(4) WESLEY BLAKE vs. BUDDY MURPHY
Graves made fun of Blake for always being in a good mood and seeming to be in a his own world. When the bell rang, they stared each other down. Phillips said they've travelled the road together, yet haven't been able to fix things once their friendship fell apart. Blake kept yelling that he's better. Murphy did a flip dive over the top rope onto Blake at ringside. "Where has this been?" asked Phillips. Samoa Joe then ran out and attacked Murphy at ringside, throwing him into the steps. The crowd popped and then chanted "Thank you, Joe!" He then took out Blake when Blake went after him. He slammed Murphy onto the edge of the ring apron.
WINNER: No contest in 3:00.
-Afterward, Joe took the mic and yelled, "Regalllllll! Time is up!" He called for Regal to bring him Nakamura or his championship. [c]
After the break, Joe was still in the ring saying nothing happens until he either gets Nakamura or his championship. The crowd chanted "Nakamura!" After a few seconds, Nakamura's entrance began. Joe looked at the stage, and out walked Nakamura, wearing a neck brace. He tore off the neck brace. Joe looked with a mix of curiosity and concern that Nakamura didn't need the neck brace. Nakamura charged at Joe. They brawled. Security intervened after about ten seconds. "Let them fight!" broke out. They broke free briefly before being separated again. Nakamura broke free and attacked Joe on the ramp, including a low kick. They brawled onto the stage and were pulled apart once again. Backstage Nakamura broke free and charged back onto the stage and went after Joe. Joe walked away on the other side of the stage. Graves underlined that Joe was the one walking away. Nakamura then kicked one of the security guys off the stage. The crowd chanted for him and he paced on the stage, catching his breath. Joe then returned and went after Nakamura. They brawled back into the ring. Graves said Joe and Nakamura took out all of the security. Nakamura KO'd Joe with his signature Kinshasa kick. Phillips said Joe asked for it and he got it. Nakamura's music played as he walked up to the stage to close the show.
(Keller's Analysis: Really good show-closing angle. Joe almost turned babyface by interrupting Blake vs. Murphy, though! I don't sense there's a lot of interest in seeing those two fight each other. Nakamura was good here, and they did the pull apart with the little details favoring Nakamura as the one who was braver and tougher, although having Joe come back out late showed he is up for the fight and not backing down. In the end, they put the kick over. Up next is how Joe responds now that he got Nakamura as he asked and got knocked out by the kick, left lying as the show ended. When we talk about how Roode, Aries, Joe, and Nakamura belong on the main roster, where would NXT be without them? Should that even be a top concern of WWE?)