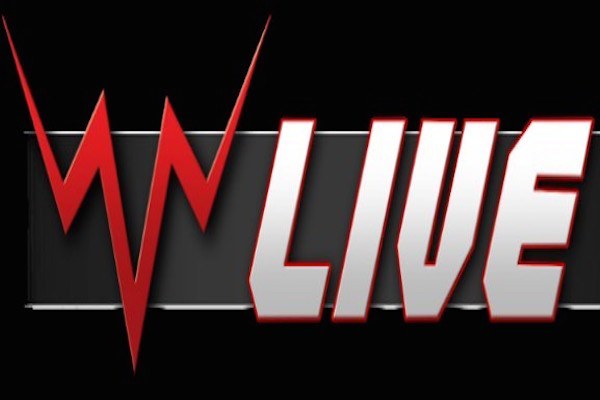 ---
SPOTLIGHTED PODCAST ALERT (YOUR ARTICLE BEGINS A FEW INCHES DOWN)...
---
This is part 2 of my annual Black Friday/Holiday buying guide. In this installment, I will take a look at my top picks for WWN Live releases on Blu-Ray. WWN continues to catch up on their Blu-Ray releases and they are nearly caught up. With the FloSlam deal, they will now aim to get Blu-Rays up for sale 90 days after a show airs on FloSlam.TV. Since FloSlam will be putting up the entire library of EVOLVE shows, I'm not going to include VOD's of shows that aren't released yet. I have a couple of EVOLVE shows I need to catch up with, so I may add to the recommendations in the near future.
Note: WWN makes a new edit of each Blu-Ray released. I've watched the Blu-Ray releases and they deliver a high-quality picture and some nice bonus features. Several of the Blu-Ray releases include the incredible Kenny Johnson mini-documentaries as bonus features.
WWN's Black Friday sale is now active at DGUSA.TV. EVOLVE and Shine Blu-Rays and DVDs are $10. All DGUSA DVDs are also on sale for $10. The end of the sale has not been announced, but WWN has said these prices will be in effect for a limited time.
The Current State of EVOLVE
EVOLVE has been on a roll for most of 2016. The shining star of the promotion has been Matt Riddle. The former UFC fighter has been on an incredible roll in the ring wrestling an athletic hard-hitting MMA style unlike anything I've seen before in wrestling. Not only has he grown in the ring, but also as a performer. His bro catch-phrase and surfer dude mentality has connected with EVOLVE's audience.
In addition to Riddle, EVOLVE has benefitted from using some of the hottest talent on the independent scene. The company continues to do a good job of mixing their core talent with talent from overseas, although booker Gabe Sapolsky has his work cut out for him to fill the void of several departing wrestlers, but it appears that there is enough capable wrestlers on the roster to fill the gaps in the meantime.
WWE has taken several big pieces from the roster in 2016 to fill out the Cruiserweight division and NXT thanks to the close relationship between WWN and WWE. Cedric Alexander and Tomasso Ciampa came and went. They were welcome additions during their brief time on the roster. Regulars T.J. Perkins, Tommy End, and Anthony Nese are other notable names that left EVOLVE to go to WWE. In addition, Johnny Gargano, the heart and soul of EVOLVE for many years was the biggest loss, as he signed a full-time deal with WWE and wrestled his final EVOLVE show in September. It also wouldn't be a surprise if Drew Gulak finishes up with EVOLVE in the near future, as he has been featured in the Cruiserweight division on Raw regularly.
Timothy Thatcher has had his ups and downs as champion in 2016. He had some flat title defenses as fans seemed to lose interest in his in-ring style. Sapolsky recently paired Thatcher with heel manager Stokely Hathaway and Thatcher's change in persona with Hathaway doing the talking for him going forward has a lot of potential.
Ethan Page will be relied on to be a big cog in the roster going forward, but in addition to Matt Riddle, Chris Hero is the wrestler that makes this company worth paying attention to. His body of work in 2016 in EVOLVE and the other various indies he works for has been incredible. When all is said and done, Hero should win any award having to do with best wrestler of 2016. Rounding out the cornerstones of the promotion is Drew Galloway. He's been dealing with an injury recently, but once he's cleared, he will continue to be a big part of the EVOLVE roster as a lead heel.
EVOLVE Blu-Ray Recommendations
-"EVOLVE 51," Nov. 6, 2015 (9.0)
This wasn't quite on the level of some of the best EVOLVE/WWN shows of the 2015, but it was darn close. This was one heck of a show. Watching it, I felt like every single match I was mattered for one reason or another. The storylines in EVOLVE were really clicking at the time this show took and EVOLVE booker Gabe Sapolsky really lined things nicely to build up this card from start to finish with strong storylines and in-ring action.
On the undercard, Matt Riddle, in his third EVOLVE match, had a breakout performance against Drew Gulak in a submission based match. Elsewhere on the card current ROH wrestler Lio Rush faced off against Fred Yehi in a match that was billed as a top prospect showcase. Both men have gone on to do some big things in 2016, although Yehi has really benefited from a solid and consistent push in EVOLVE while Rush's tenure in ROH has been up and down.
The matches that make this Blu-Ray worth a purchase during this sale are Drew Galloway vs. Caleb Konley in a fantastic grudge match that was Konley's best showing to date in EVOLVE. The main event, which featured EVOLVE Champion Timothy Thatcher vs. Johnny Gargano was a classic. The main event was another technical classic featuring Timothy Thatcher defending his EVOLVE Championship against Johnny Gargano. This very much felt like the old guard vs. the new guard with Gargano and Thatcher wrestling to determine who the face of WWN was going to be going forward at the time.
-"EVOLVE 53,"Jan. 22, 2016. (8.0)
I recommend purchasing EVOLVE 53, EVOLVE 54, and EVOLVE 55 together, as all three shows were tied together as a tournament to determine the first EVOVLE Tag Team Champions during WWE's Royal Rumble weekend back in January. I have selected to highlight the first show because it featured one of my favorite tag matches of the year when Sami Callihan returned to EVOLVE to team up with Zack Sabre Jr. in the tournament. They went on to put on an incredible match against Heroes Eventually Die (Chris Hero & Tommy End).
There were some really good matches up and down the card. The first half of the card featured several matches that didn't get a lot of time, but other than the Page-Black match, everything was really entertaining. The main event was very good, but it was impossible for Drew Gulak & T.J. Perkins vs. Drew Galloway & Johnny Gargano to follow the Sabre & Callihan vs. Hero & End match.
-EVOLVE 58, April 1, 2016 (8.5)
All the matches on the card were good. The Will Ospreay vs. Zack Sabre Jr. match blew me away during WrestleMania weekend. It was an incredible 5-star showcase of two of the talents responsible to bringing attention to the indie scene in the UK worldwide. This was just an amazing display of athletic innovative wrestling. So many moments in this match stood out between these two rivals as they went back and forth on the mat and in the air. Sabre's finishing submission was sick.
The main event featuring Heroes Eventually Die (Chris Hero & Tommy End) vs. Catch Point (Drew Gulak & Tracy Williams was very good as well. It seemed like the match was on the verge of going a bit too long down the stretch, but all four men really delivered a great back and forth exchange leading into the finish. This was a good way to build up Williams and Gulak for their title shot on the next show.
You can purchase EVOLVE Blu-Ray releases at DGUSA.TV. You can now watch EVOLVE and other WWN promotions via a monthly/yearly subscription at FloSlam.tv.
 ***
You can contact Sean at pwtorchsean@gmail.com. You can follow him on Twitter at Twitter.com/SeanRadican. Click "like" at Facebook.com/SeanRadicanRWC to join his fan page on Facebook.