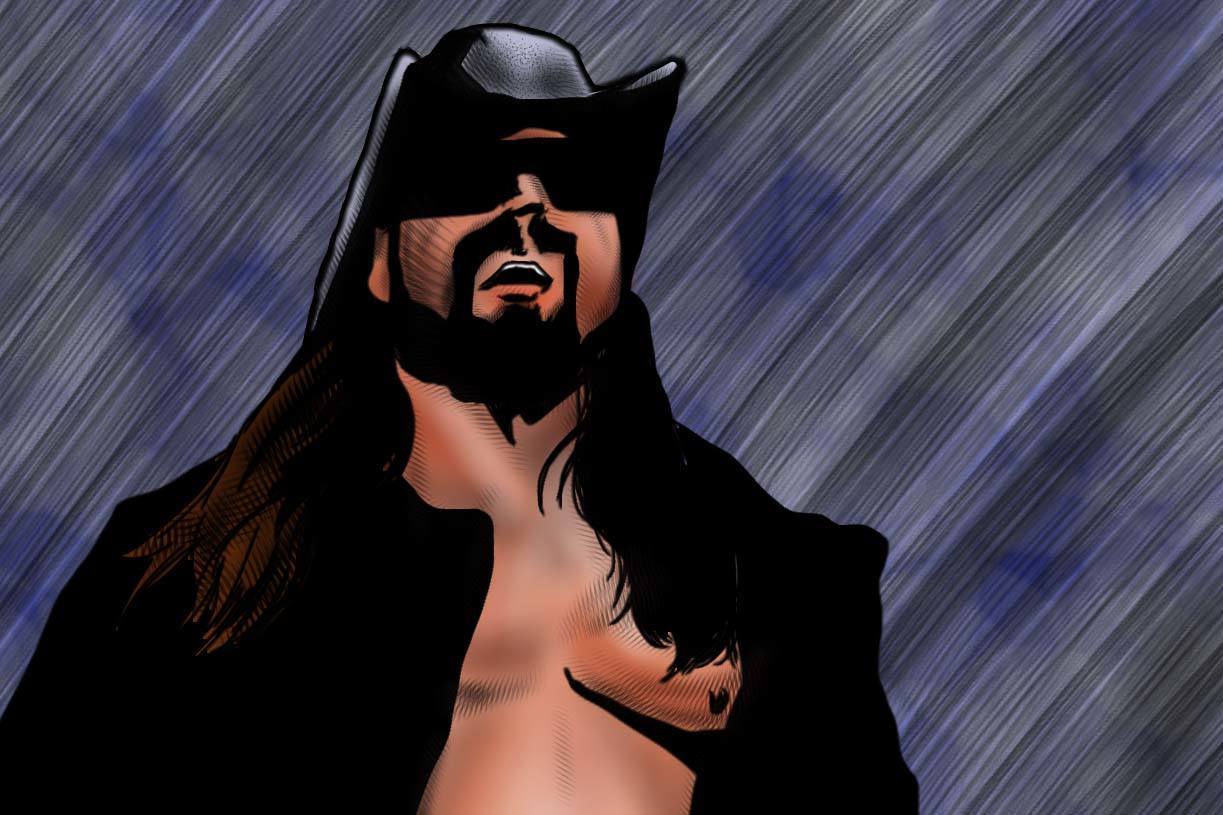 ---
SPOTLIGHTED PODCAST ALERT (YOUR ARTICLE BEGINS A FEW INCHES DOWN)...
---
IMPACT HITS
•Moose Becomes the Grand Champion
If we're being honest, Aron Rex has been a pretty big bust in TNA so far. It's a bit of a shame, as he was one of their hottest free-agents of the past couple years, but his babyface run never clicked in his new home. Last night he went full-on Damien Sandow, which is what got him over in the first place, and is a role he's much better suited to play. About time!
Maybe Rex could have enjoyed a lengthy run with the Grand Championship, like The Miz did with the Intercontinental Title, but his character was in desperate need of a massive overhaul. Perhaps this loss will give him a compelling new direction. Moose winning the belt isn't likely to propel him to the top of the card, but it also gives him something to do for the next few months. A further program with Rex and his cartwheeling ways could benefit both men at the moment.
Also of note is Josh Matthews' odd call of questioning whether Rex was crying after his loss. What, the overly-dramatic heaving on the mat wasn't obvious enough?
•Allie being Allie
Who would have guessed that in 2016 having a wrestler yell, "I believe honesty is the best policy!" would receive the biggest pop of the night? I would love to see Roman Reigns try to get away with that one.
Allie is absolutely killing it in her role on Impact. She has possibly become the rookie of the year in regards to WWE and TNA, and right now, she's out Bayley'ing Bayley!
This week's Impact was a big moment for her, as she slapped Maria during a segment on the show. It was the payoff they had been building towards for months, as it's the first time we've seen Allie show a bit of an edge. The crowd absolutely ate it up. That was a big turning point for her character, so let's hope that the follow-up is strong, and that the company can keep her momentum going. If they're able to, then someday Allie vs. Rosemary will be a blast.
•Rosemary vs. Jade
This match won't be anything you'll remember in the coming years, but it was cool that the Knockouts did receive the main event of the show—even though that's likely due to TNA following WWE's lead more than anything. The two women delivered a pretty good match, and having them close out the night does make a bit of statement. Hopefully this trend of title matches main-evening the show continues.
Rosemary was the right choice to go with as the new champ, as The Knockouts division has become incredibly stale over these past couple years. We continually see the same series of challengers over and over again, and it feels like they've been stuck in neutral for ages. The Decay leader is doing well for herself, though, and having her win the title immediately spices things up a bit.
However, in order to make this work, the new management team has to bring in some new opponents for her to battle soon, otherwise she's going to run out of steam fast.
Impact Misses
•DCC's Night
Well, DCC isn't exactly off to a great start. Now, they have some pretty solid music going for them. They have a good look. They also have a hand-signal. Those are some of the building blocks of a good stable! What they don't have is any in-ring credibility. Eddie Kingston, Bram, and James Storm all struggled to put away Eddie Edwards and Jeff Hardy in a handicap match last week, and on Impact this week, they couldn't beat the Hardy brothers in a straight up tag match.
If TNA wants us to take the group as an actual threat, then they needed to have actually booked them as such. Besides the losses, they've had trouble putting away Jeff on his own at times, and have yet to deliver any sort of mission statement. They're just three dudes who wear suits and white masks. Really, the only thing positive you can say about the DCC is that they're better than The Revolution. But then, so was the 3MB. Since Billy Corgan likely had a big hand in the group's creation, it will be interesting to see where they end up in a couple months without his involvement. It's likely things will only get worse.
To call out Josh Matthews again (just for fun!), he said we know little about Kingston, except that, "he grew up in New York." So how exactly does he know that, but he has no idea that he was in Ring of Honor for years?
•The Crowd
Before Moose accepted Aron Rex's challenge to start the show, there was roughly half-a-dozen fans in the crowd who caught on that he was going to be the mystery opponent. Those six people started doing the saddest Moose hand pump in wrestling history.
When Eddie Edwards came out for his segment, the crowd began cheering for EC III instead. One of the quietest dueling chants you'll ever hear then broke out, and then died a quick death. It was hard not to feel bad for both guys, or really, everyone on the show. Besides Allie and the Hardy brothers, the audience just wasn't interested in Impact this week. This is likely due to the company taping a series of shows in back-to-back days, but the complete lack of enthusiasm badly damaged the vibe of the show, and made things feel really minor league.
---
(Andrew Soucek is a new PWTorch contributor who is going to write TNA Impact Hits & Misses each week and a new Specialists feature soon, also.)