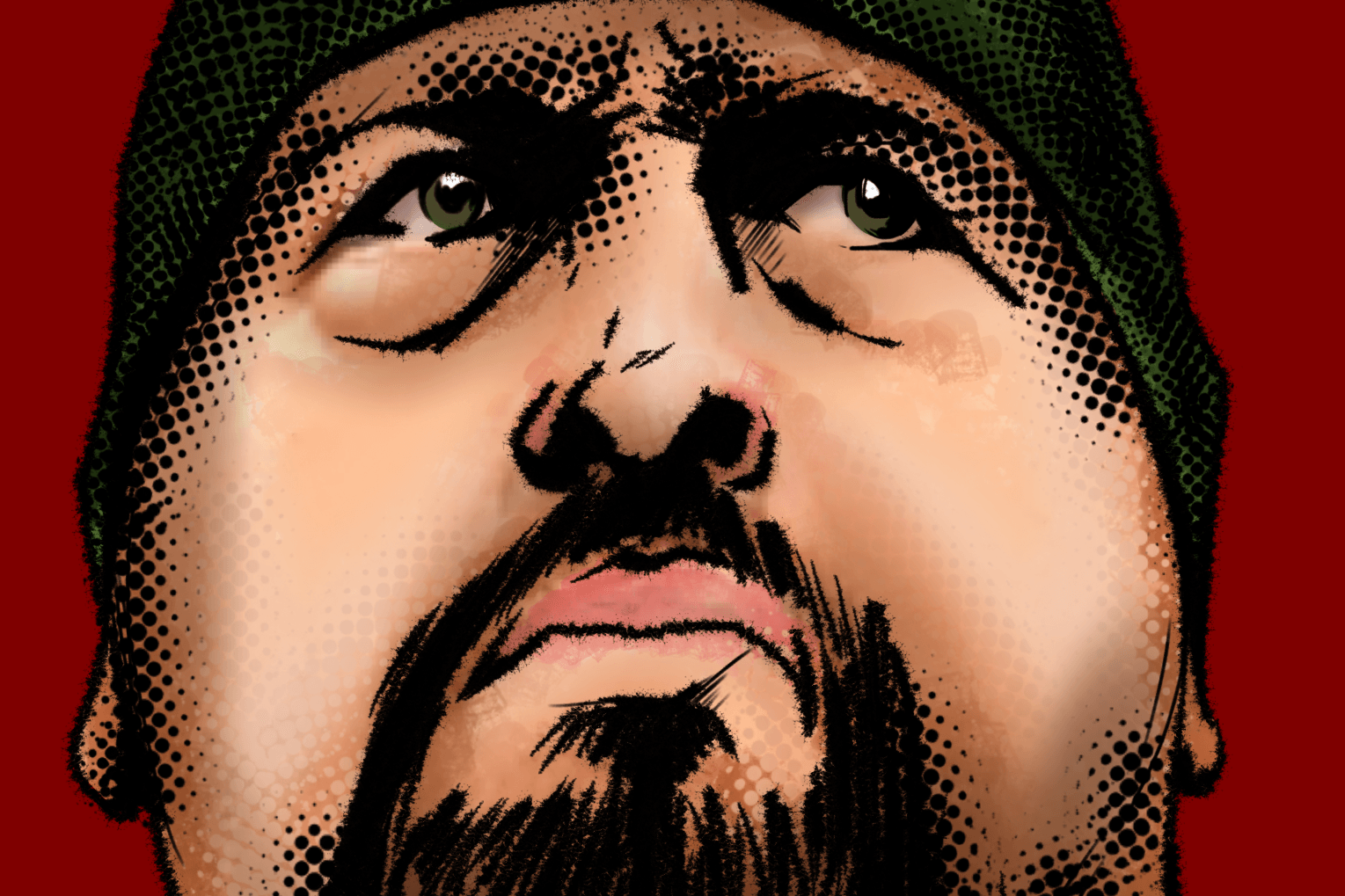 ---
SPOTLIGHTED PODCAST ALERT (YOUR ARTICLE BEGINS A FEW INCHES DOWN)...
---
Best and Worst of the Week seeks out the greatest, and the most groan-inducing things we saw over the past seven days in WWE and TNA. It can be tough to be a wrestling fan at times, but if we stick through it together, we'll all come out stronger in the end. We may even learn a few life lessons along the way. Or maybe we'll all collectively lose our minds over the 5,000th Stephanie McMahon segment. We won't know unless we watch it all. Now ring the bell!
Worst of the Week
5. Big Show Gives Up
Imagine watching a UFC fight, and one of the fighters gave up because somebody on the outside of the cage was heckling them too much for their taste. Would Dana White ever let them compete again? That's kind of what The Big Show did this week on Raw. What made it worse was that we were supposed to view his actions as a babyface move. The lumbering giant once again emerged from hibernation, but he now cares so little about wrestling, that someone yelling at him was grounds for quitting. Go back to your mini mall!
4. Mauro vs. JBL
Mauro Ranallo appears to have some backstage heat on him. This is possibly in response to him being better at his job than his fellow co-workers. On Raw, Michael Cole seemed to be taking a shot at someone for Retweeting too much. On SmackDown, it looked like we found the culprit.
JBL went after Mauro multiple times for arguing with "trolls" on Twitter. Okay, so even if he was in character, who cares? Why is that something that needs to be addressed on a wrestling show? This eventually lead to a real life blocking from JBL after Mauro Retweeted a fan who came to his defense.
I'm trying to picture Jim Ross and Bob Caudle having this same interaction, and I just can't do it. Hopefully next week the announcers will keep their petty annoyances off-air. But this is WWE after all, so it wouldn't be shocking to see it become a full-fledged angle.
3. The Tussle in Texas
Didn't Titus O'Neil grab Vince McMahon's arm almost a year ago? Didn't he already serve his time for that infraction? Perhaps The Titus Brand is all in humor, but the joke isn't readily apparent. Here's a guy that had a bit of an upside not too long ago, but has been reduced to jobbing in mere seconds to a guy that is one of the least relevant members on the roster. There has to be better ways to fill three hours Raws than this.
2. Al Snow & Mahabali Shera vs. The Tribunal
There is nothing good about the Al Snow and Mahabali Shera pairing. Nothing! Snow was doing some of the best work of his career not long ago as an aging prick of a veteran. He was stuck with The Tribunal, though, who are one of the weakest tag teams in wrestling. Then he was turned face and was paired with Shera. Together, the four of them put on one of the least necessary strap matches in wrestling history this week on Impact. To the surprise of no one, it was terrible.
Poor Al. No matter how hard you work, and no matter how much you have improved, sometimes you're stuck in a really bad situation you can't get out of. That must be some sort of life lesson that TNA is trying to teach us.
1. Enzo's Bedroom Brawl
Even after 30 years of presenting professional wrestling, Vince McMahon still can't decide on a consistent way to present his TV shows. Do wrestlers know there is a camera in front of them or not? Why is it so hard to just pick a side and stick with it? I would vote that they do know at all times, but my vote doesn't count. I will instead ask politely that he makes up his mind within the next decade.
This week's latest illogical step saw Enzo Amore continuing to be a horrible person, as he was about to fool around with a married woman. Two cameramen caught this all on film. He got beat up in the process, but it's hard to feel bad for him, as he willingly showed up to have sex with another man's wife after sexually harassing her in past weeks. Isn't that the sort of thing that used to make Rick Rude a heel?
Best of the Week
5. Nakamura vs. Joe
Only a minor hit here. WWE didn't bring their "A" set, or lighting equipment, or even camera team to Japan it seemed, but it was still cool to see Nakamura and Joe battle it out in a whole new country. It made the NXT brand feel a touch more prestigious, even though the match itself was by far their weakest yet.
Here's to hoping this is the last of the title switches between the two, as Charlotte and Sasha Banks are already running that act into the ground on Raw. As a side note, I'm also baffled why we need to see a Total Divas commercial during a title match on a network we pay for, but such is life as a WWE fan.
4. Finally, Some More Talent!
The Raw, Smackdown, and NXT women's divisions are absolutely depleted. It's hard to have a legitimate division when each show only has half a dozen female competitors. In a long overdue move, WWE signed three promising women wrestlers: Nixon Newell, Kimber Lee and Heidi Lovelace.
The best women's match I ever saw in person involved Lee and Lovelace, so hopefully they can start tearing it up on the NXT roster soon (Lee should get more of an opportunity than her quick job to Ember Moon this week now that she's full-time). This is a nice start, but the men still outnumber the women by roughly a 5-to-1 ratio if you add up everyone under contract. You just can't have a real revolution if you don't have the numbers to back it up.
3. Sandow Shines… I mean Rex
Aron Rex has finally turned into an interesting character in TNA. All it took was for him to revert back to what worked in the first place. It's too bad he cut that initial worked-shoot promo on his old gimmick when he first debuted on Impact, as it looks a bit foolish in hindsight now that he's going back to the same role. Still, it was the right call.
His inability to accept that Moose was the better man made for some good comedy, and it also made him come across as an arrogant heel who needed to have some sense beat into him. Bonus points for Rex threatening to sue the entire crowd. Not sure why, but that was my favorite line of the week.
2. Baron Corbin's Week
It pains me to say this, but I've come to the realization that Baron Corbin is the coolest guy on the SmackDown roster. Not from an in-ring perspective, but just going off a character standpoint. Dean Ambrose dresses up as wacky characters, A.J. Styles can't beat James Ellsworth, Dolph Ziggler isn't half as funny as he thinks he is and Mojo Rawley won't ever settle down. Meanwhile Corbin talks a big game, backs it up and then goes off and does his own thing. He's cooler than us, and we secretly want his lifestyle.
This week he took down Kalisto multiple times, and didn't have to fall victim to 50/50 booking like the majority of the roster. He also shined once again on Talking Smack by coming across as a genuine jerk. Not bad at all.
As a small miss, I'm not so I'm not sure I understand the logic at play here for Kalisto's rematch. "I couldn't beat you in a match where I could hit you with chairs…but I can beat you in a REGULAR match on SmackDown!" I'm paraphrasing here.
1. Styles vs. Ambrose
The ending stunk, and it made no sense, but A.J. Styles and Dean Ambrose still delivered one hell of a main event at TLC. Styles may have completely locked in the wrestler of the year in 2016 with that performance, as his streak of delivering great feuds with a variety of opponents continued.
It makes you wonder how incredible the match would have been with a different finish, and an entire build that didn't revolve around James Ellsworth. But still, from a pure match-quality standpoint, it may be the strongest Tables Ladders and Chairs match featuring singles competitors we've seen so far.
NOW CHECK OUT LAST WEEK'S ARTICLE: BEST AND WORST OF THE WEEK (Thru 12/2): Heyman's tears, Becky's fire, 205 Live, James Storm, Bar Fight, Mother of All Styles Clashes
---
(This is the second edition of Andrew Sousek's new "Best & Worst of the Week" feature. It will run on a weekly basis right here at PWTorch every weekend.)