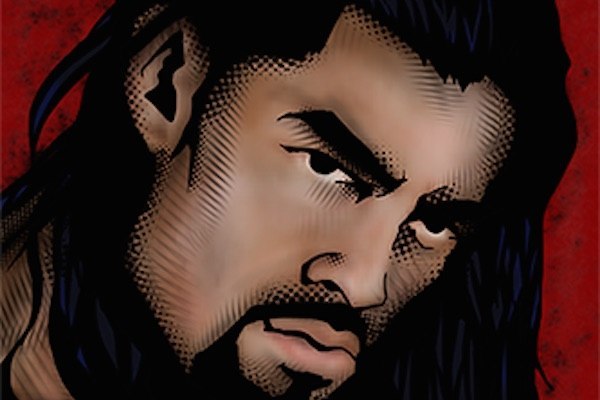 ---
SPOTLIGHTED PODCAST ALERT (YOUR ARTICLE BEGINS A FEW INCHES DOWN)...
---
WWE LIVE EVENT – RAW BRAND
DECEMBER 28, 2016
BROOKLYN, N.Y. AT BARCLAYS CENTER
REPORT BY ROMEO FROM NYC
Lively family crowd, although not as lively as the crowd on Monday from Madison Square Garden. This is probably due to a lesser attendance, there were more sections in the upper bowl blocked off here than at The Garden for the Smackdown brand. The attendance was nothing close to the packed house that was in the same building for Summerslam weekend. The ring announcers for this event were Jojo and Byron Saxton.
(1) Cesaro & Sheamus defeated Luke Gallows & Karl Anderson and The New Day (Big E & Xavier Woods) w/ Kofi Kingston to retain the WWE Raw Tag Team Championships. A lot of boo and yay spots between Cesaro and Sheamus to get the crowd going. Good match as you would expect between these three teams. Cesaro was the most over with the crowd.
(2) Big Cass defeated Rusev. Before the match, Lana came out and ran down Brooklyn and the USA. Surprised she knew what town she was in. Enzo and Big Cass came out and did their regular routine on the mic. Lots of USA chants during the match.
(3) Goldust & R.Truth & Curtis Axel & Darren Young (w/Bob Backlund) & Sin Cara defeated The Shining Stars & Bo Dallas & Jinder Mahal & Titus O'Neil. This was about what you would expect from these 10. The best part was that they all didn't come out separately, the worst part was that Braun Strowman didn't destroy this match. Curtis Axel seems to have returned his Axelmania gimmick as he performed the Hogan leg drop.
After the match was over, Bo Dallas was slow to recover as everyone else had already left. He got a microphone and said he wasn't done. He gave an open challenge to anyone in the back. Out came The Big Show to a nice pop. Big Show looked great, slimmed down and veins popping out of his arms. He stopped a kick from Bo and gave him the knockout punch. Good night's work for Show as he took time to take selfies and clap hands with fans down the ramp.
(4) Rich Swann defeated Neville to retain the WWE Cruiserweight Championship. This match was a surprise as these two were originally advertised to take place in the tag team match before this. Outstanding match between these two, although not as good as their match on 205 Live this past week. This was not due to effort, they were just given less time. Looking forward to more between these two.
(5) Seth Rollins defeated Chris Jericho. This match was originally advertised as a Brooklyn Street Fight, but ended up just being a regular match. Jericho came down with The List of Jericho in hand. Chris got on the mic, ran down Brooklyn and threatened to put everyone in Brooklyn on the list. The crowd chanted "List" and was really asking for it. Jericho said we don't deserve to go on the list because we're stupid idiots. He then promised to give us something though, the gift of Jericho. Drink it in maaaaaaan. Rollins' music played and Seth came out to a decent pop. Good match, very similar to what we've seen from both of them on Raw recently. Match ended with a pedigree and 3 count.
Intermission.
(6) Sasha Banks, Bayley & Liv Morgan defeated Charlotte, Nia Jax & Dana Brooke. Alicia Fox was the special guest referee. This match was a change from the advertised match as Alicia was supposed to be on the babyface team and Emmalina on the heel team. Sasha and Bayley got nice pops during their entrances. Liv Morgan was a surprise to see. Decent woman's match. Liv Morgan surprisingly got a lot of offense in on The Queen, Charlotte. Sasha won it with a Bank Statement on Dana Brooke. Charlotte seemed annoyed with her team; she grabbed her title belt and quickly left. Liv, Sasha and Bayley celebrated to Sasha's music, which transitioned to Bayley's music. They did a goofy chicken dance and hugged fans down the ramp while taking selfies.
(7) Braun Strowman defeated Sami Zayn. This match lasted more than 10 minutes. Braun was pretty over with the adults of the crowd. Lots of random Braun yells (think the beginning of Braun's entrance theme). Braun ended it with what seemed like a jackhammer.
Before the match, Byron Saxton got on the mic and thanked everybody, he said the best part of the night is the reactions we give the superstars.
(8) Roman Reigns defeated Kevin Owens to retain the United States Championship. Before the match, Kevin Owens told an old man at ringside that after he wins the US Title from Roman Reigns, the WWE will finally have a U.S. Champion they can be proud of. KO followed that up by saying "But you'll be dead in about 5 years, so you won't have to worry about that." KO came down first and had a long staredown with a young boy at ringside. The boy seemed very calm as he cut a promo on Owens practically. Kevin didn't say a word and walked away. Owens stopped and walked back to the young boy who began to run his mouth at Owens again. Couldn't tell if the boy's mother was on her phone complaining to the internet about KO as Kevin put his finger on his lips, signaling for the boy to shush. Owens got on the mic and berated Saxton for what he said before the match. KO said the best part of the night is when he comes out. He said Stephanie McMahon changed the championship being defended tonight from the Universal Championship to the United States Championship. Reigns came out to a big mixed reaction, cheers and boos as you would expect. Wow, his music is much louder in person by comparison to everyone else's music. Introductions were done by both Saxton and Jojo as KO told Jojo he wanted to hear Byron introduce him as if his life depended on it. Byron gave the most intimidated introduction ever, fun stuff from Saxton and KO. Good match as we have seen plenty of times from these two on Raw. Lots of "Let's go Roman", "Let's go Owens" battle chants. The Roman chants were mostly children and women. Match ended with a spear by Roman for the 3 count. Roman's music played and he ended the show celebrating with fans at ringside.
FINAL THOUGHTS: Overall good night, lively crowd but it really felt like what we have seen on Raw for the past month. Nobody on the Raw roster was as over with the crowd as John Cena and AJ Styles were on Monday at The Garden. They announced a return for MondayNight Raw, March 20th, the 2nd to last Raw before Wrestlemania, similar timing to what they did for this past year's Mania. Presale password is BKISRAW.
Best match – Rich Swann vs. Neville.
Worst match – 10 man tag
Biggest pop – Enzo & Cass, Sasha Banks, Seth Rollins
Biggest heat – Roman Reigns, Lana/Rusev, Chris Jericho (once he ran down Brooklyn)
NOW CHECK OUT THIS RECENT LIVE EVENT REPORT: 12/26 WWE Smackdown in NYC at MSG: Full results of Cena's return, Styles-Cena-Ambrose, Ziggler vs. Miz in a cage for IC Title