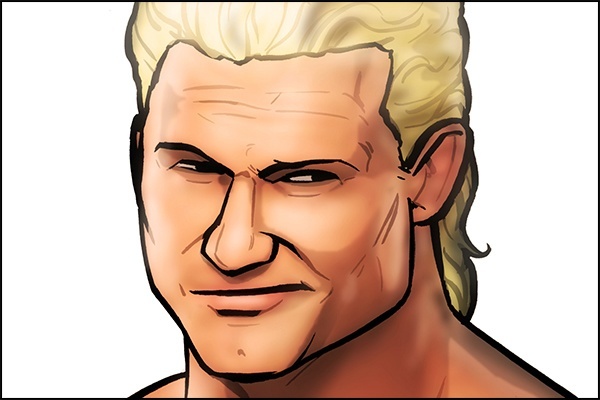 ---
SPOTLIGHTED PODCAST ALERT (YOUR ARTICLE BEGINS A FEW INCHES DOWN)...
---
SMACKDOWN HITS
Bliss vs. Lynch: I was not a fan of having Alexa Bliss win the Women's Championship from Becky Lynch. I felt that unlike Raw where the Women's Title was going back and forth between Charlotte and Sasha Banks, Smackdown should have a long reigning Champion and that Lynch was clearly the woman for the job. While Bliss is good on the mic and decent in the ring, she isn't good enough to be Champion yet. Lynch should have held the Title until a heel Asuka (yes, she should be a heel and yes, she should be on Smackdown) debuts to take it from her. Once WWE went away from that possibility, I have to accept Bliss as champ I suppose. We did get a good Women's Title match. Bliss and Lynch performed well here. The match went nearly 14 minutes and was fun to watch. There were some off moments. Bliss always seems to have some off moments in her matches. That's part of my criticism of her that she just isn't good enough in the ring at this point. We also got the mystery of La Luchadora with her interference helping Bliss win. And Bliss showed why she is better on the mic than in the ring afterwards in at first claiming that it was Banks under the mask, and then when it was pointed out that she was too big to be Banks, switching to Nia Jax which was funny.
Styles vs. Ziggler vs. Corbin: This was a good main event triple threat match for the WWE World Title (or is it just the WWE Title these days?) with AJ Styles defending against Dolph Ziggler and Baron Corbin. All three performed well in this match. It was well booked. I liked how they had the feeling out process at the beginning. They got Corbin over in a strong way in the way he was able to dominate much of the match. It worked well how eventually Ziggler and Styles realized they had to work together to eliminate him from the match. That sequence on the outside leading to them jumping off the barrier to put him through the announce table was particularly exciting. The action between Ziggler and Styles at that point was good. Corbin was late in coming into the ring to break up a pin, so there was an awkward kick out. That was the only poor spot in an otherwise very good match. The combination End of Days / Zig-Zag was cool. And Styles got the win in a typically heel fashion in triple threats by taking advantage of Corbin finishing off Ziggler by stealing the pin after knocking Corbin away with his own Phenomenal Forearm. And it makes sense to go to Cena vs. Styles at the Royal Rumble. There had been speculation that they would save it for WrestleMania, but I have a feeling WWE has something better in mind for both (maybe Undertaker for Cena and I'm hoping for Shinsuke Nakamura vs. Styles).
SMACKDOWN MISSES
American Alpha Wins the Title: I wish I was thrilled with American Alpha finally becoming the Smackdown Tag Team Champions. I wish WWE had positioned them in a stronger way heading into this Fatal Four Way Tag Title match. That would have made their victory feel like a big deal, and not an after thought. WWE has wasted their talents for the most part since they got the main roster call up. They seldom get mic time. They haven't had a chance to get their personalities over, which is part of why they were so popular in NXT. Do they ever say "Ready, Willing and Gable" for instance? I would hope that this is at least an acknowledgment that they should be the top team on Smackdown, but they only won because of the miscommunication or whatever you want to call it between Randy Orton and Luke Harper. After the match, the focus was on the Wyatt Family, not on American Alpha. So, that doesn't leave me with much hope. The match itself was solid. It was long at over 23 minutes and did feature some good wrestling action. However, it wasn't quite good enough to get a Hit, particularly the botched lackluster ending.
Ziggler Interview: There is a reason that Dolph Ziggler is starting to get booed by the crowds that once upon a time were cheering for him in the hopes that he would get elevated by WWE. Part of it is how poorly his character has been written and for being a loser. Part of it is his own performances on the mic where he yells too much and acts like whatever he is saying is the most inspired speech ever when it really isn't. That was the case here where he was yelling and super intense about being the wildcard in the main event. What does that even mean? This didn't make the fans in the arena want to cheer him in the main event.
---
NOW CHECK OUT YESTERDAY'S COLUMN: RAW HITS & MISSES 12/26: Cesaro & Sheamus vs. New Day, Owens vs. Reigns, Stephanie, Gallagher-Daivari Duel challenge, Dusty Bear, Bayley-Charlotte