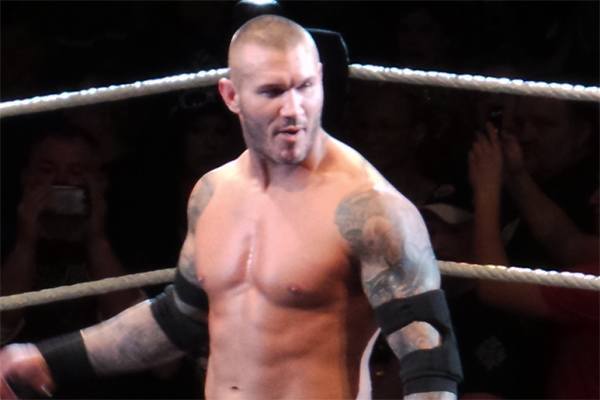 ---
SPOTLIGHTED PODCAST ALERT (YOUR ARTICLE BEGINS A FEW INCHES DOWN)...
---
SMACKDOWN PREVIEW
JANUARY 24, 2017
TOLEDO, OHIO AT HUNTINGTON CENTER
By Joey Galizia (@RamJam89), PWTorch Specialist
"ONE WILL STAND…ONE WILL FALL."
DOWN WITH THE MACHINE. This has been the motto of the Wyatt's since they made their initial debut into the WWE almost 4 years ago. The addition of the Viper has only helped them grow stronger, even netting the faction their first taste of gold outside Harpers solo IC reign. In war, soldiers historically butt-heads to grow stronger as brothers, but is that what's really going on here? Orton and Bray had been feuding pretty intensely before the return of Luke Harper at No Mercy. Is it possible that Randall sought their demise by destroying them from the inside? Or, did Bray's powers of persuasion actually work on the RKO machine, and Orton is trying to keep his savior strong by ridding him of the weakness that is Luke Harper? One way or the other, this story-line has crept its way in as one of the more interesting scenarios on SD, and tonight's slug-fest between Bray's most committed follower and the Apex Predator will only add to the fun. #teamHARPER
"MERCHANDISE"
Alexa Bliss and Becky Lynch are great and all, but there inconsistent feud doesn't have half the heat that Natalya and Nikki have right now. As more details get slowly revealed one wonders how blurry the line between reality and entertainment this hatred is stemming from. Last week Natty added the royalties layer, and stressed that she doesn't have half the merchandise that Nikki does despite her family name being iconic to the company. Natty Ice also continues to use Cena as a sharp spear to piece Nikki with, and it stings a little bit more every time. These two were suppose to have a match two weeks ago but instead had to be separated by the ENTIRE ROSTER. (Okay it was a few refs WHATEVER) The pay-off to this is coming. Will it be worth it? YOU BET YOUR ASS IT WILL BE.
"WE ALL WEAR MASKS"
Meanwhile… back at the Command Center…the Lass Kicker. If there's one aspect of the SD booking that has confused me it's been their handling of Lynch, who seemed to not even get a legit title-defense in during her extraordinarily limited run. I suppose her path towards redemption must go through Mickie James, whose return to the roster will certainly shake things up for the division, but will only make sense if her reasoning is solid. In other words, why would she help Bliss? Why return in a luchadora mask? WHY WOULD SHE GET SIGNED AFTER LOSING TO THE EMPRESS ASUKA ON THE DEVELOPMENTAL SHOW? Questions that need answers.
"DEVIL ON YOUR SHOULDER"
Cena has become a master manipulator. Last week he played AJ against the Miz in what can only be described as "BRO YOU GONNA TAKE THAT" talk. While the two had a fun match-up it never came to a finish, as Cena would get involved and leave both flat on their back. The idea of Cena tying the record certainly makes this weekend the biggest match of Johnny Boy's career, so he will look to stay a step ahead of his new nemesis AJ Styles. The champ however, will probably try to remind him of what happens when it's a fair fight: HE BEATS UP JOHN CENA.  The Miz on the other-hand seems naked without his Intercontinental title, and since Ambrose has been settling his score with the Wyatts, Miz hasn't really been able to focus on his once great trophy. With the Rumble coming up, everyone seems to only care about top billing, which means these two may be slugging it out at the Elimination Chamber…or perhaps even…IN the elimination chamber.
"GRAB THE BRASS"
–Still no clear direction for the blue-brands new tag champs American Alpha, however with the addition of another Olympic hero (IT'S TRUE) there may be some cross-over happening that is going to make my pants go bye-bye.
-Okay seriously Dolph Ziggler straight up tried to enduce a heart-attack on Jerry Lawler last week which in my book constitutes as MURDER. Ziggy isn't afraid to get his hands dirty, he's going to need that attitude when Goldberg and Brock circle him at Rumble. Until then, Kalisto and Apollo Crews are still in the building.
-Something something something James Ellsworth and Carmella. They're still together. (Golf Clap)
-Seems that Raw has a slight edge on competitors competing in the big elimination match, so perhaps a few from team blue will try and throw their hats in the ring. Unless of course Baron Corbin kills them all first.
Tonight's show will be worth watching for Harper vs. Orton alone, but a lot of these stories could use an added layer. Hope you enjoy the show! 205 afterwards!
NOW CHECK OUT LAST WEEK'S ARTICLE: SMACKDOWN PRIMER: What to expect tonight based on what happened last week with Lynch and Bliss, Cena-Styles, Wyatt Family, Corbin, Miz, Ziggler