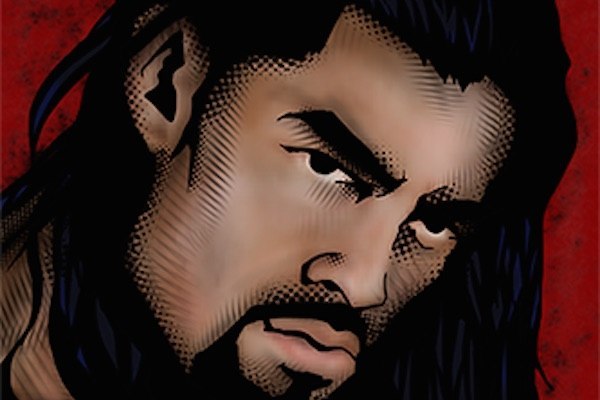 ---
SPOTLIGHTED PODCAST ALERT (YOUR ARTICLE BEGINS A FEW INCHES DOWN)...
---
RAW PREVIEW
JANUARY 30th, 2017
FROM THE LAREDO ENERGY ARENA IN LAREDO, TX
By Joey Galizia (@RamJam89), PWTorch contributor
"THE DESTROYER IS COMING"
First things first: Takeover once again cemented their legacy in putting on spectacular spectacles. If you haven't watched that show yet, you owe it to yourself as a fan of wrestling to tune in. NOW GO AHEAD…WATCH IT…I'LL WAIT.
(2 hours later)
Aren't you happy you watched? More importantly, aren't you happy you just witnessed the exclamation point on what has become the greatest incarnation of the Seth Rollins character? His disruption of an NXT special not only draws viewers to both shows, but also adds an interesting layer to this deliciously built storyline. There are two Triple H's that we the Wrestling Universe have seen: The first, is the most beloved… the creator of NXT, the dad of a product that has won over the likes of casuals and hardcore fans. The second…The Game a/k/a The Cerebral Assassin aka The King of Kings and his most recent self-title…THE DESTROYER. There has always been a clear divide between the two, almost as if they were two separate people from separate backgrounds. But Rollins doesn't care about Aitch's baby anymore, and after being the authority's pawn for so long, he now sees what a dark cloud Triple H has cast, and MAN IS HE PISSED ABOUT IT. Since he was banned from the Rumble last night, this will have to get addressed tonight, which means for the first time in my life… I'm jealous I'm not in Laredo, Texas. (BURNED YOU, LAREDO)
"FALLOUT"
There are a lot of mixed feelings about the Rumble. The sheer fact that no one knew what to expect had most of us on the edge of our seats. Had us there until… Roman Reigns came out at #30. There is no need to discuss it: THAT FELT WRONG. You could hear the breath come out of the arena, out of the world almost. There is a term for such an act… blue balling. And yet somehow… at the same time… it was absolutely BRILLIANT. The ultimate troll job. The lack of surprise entrants (YAY DILLINGER) will certainly be a missed opportunity, but there were 1000 great things from this Rumble to create/advance feuds heading into WrestleMania. Here is what you can expect tonight on Raw because of it.
•Goldberg destroyed Brock Lesnar again, and cost him a chance at headlining Mania by eliminating him from the match. Brock is either going to LEGIT MURDER Goldberg, or realize that he is his kryptonite. Either way, Bill surprises us again.
•Taker on the other hand eliminated Goldberg. Last week there was an epic staredown between the two… Could this be the direction this gets taken?
•Probably not… considering that Reigns (you remember him) eliminated Taker and then claimed, "This is my Yard Now." No one heard that, because everyone was on the verge of suicide. Regardless it happened and we'll see how the Raw crowd feels about the Big Dawg taking out the Phenom.
•But then there was Braun Strowman, who interfered in the Universal Title match to attack Roman and get revenge for all those spears. Will Braun suffer any consequences? Will Roman be looking to pick a fight with the biggest slice of beef this side of the Mississippi? Braun on the other hand Is mad as hell after everyone ganged up on him in the rumble. ANGRY BRAUN I LIKE. I would expect with Fastlane still on the horizon these two will be on a collision course until then. KO on the other hand can finally move on from the Roman Empire and rightfully sit at the top as champion. Unless of course, someone comes back to reclaim his throne that he never officially lost? PLEASE PLEASE PLEASE.
•Cesaro and Sheamus are angry at each other again. After losing their beloved tag-titles against The Club, the two entered the Rumble in hopes for singles success, and even seemed to reconcile at one point during the affair. That was until Sheamus decided to look out for himself (WHAT A DICK) and attempt to throw Cesaro out. This led Jericho to tossing out both men with a smile on his face. These two were at each other's throats on the outside. Perhaps it's time to finish that 7th match.
•I love Enzo Amore… but I did not love him last night. All three members of the New Day? MOJO RAWLEY? Even if Roman still came in at number 30 those entrants felt like a waste. Watching Enzo get killed because of it made it okay though. ☺
•Charlotte defeated Bayley and Nia defeated Sasha. Both of those decisions made sense, and could help the women's division become slightly more unpredictable. That's fine. Tonight, the Queen needs to set her eyes on her next challenger. Could that be the Strowman of the Women's division Jax? Time will tell.
•Y2J is the best… We need not be reminded of this. He had a terrific showing in the Rumble match, and had even better facial expressions proving that his friendship with Kevin Owens can NEVER BE TARNISHED. But what of his United States Championship? Sami Zayn would be a perfect opponent for the Code-Breaking List-Making Scarf-Wearing legend.
Head is still spinning from the Rumble and I can't tell if that's a good thing or a bad thing. Either way, Raw should be a fun watch just to see where all of this goes.
---
NOW CHECK OUT LAST WEEK'S ARTICLE: RAW PRIMER 1/23: What to expect tonight based on what happened last week including Goldberg, Neville, Bayley, Kevin Owens