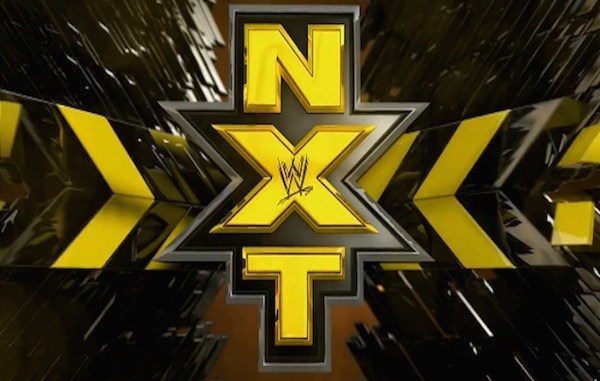 ---
SPOTLIGHTED PODCAST ALERT (YOUR ARTICLE BEGINS A FEW INCHES DOWN)...
---
NXT TV REVIEW
APRIL 26, 2017
TAPED AT FULL SAIL UNIVERSITY
AIRED ON WWE NETWORK
REPORT BY JUSTIN JAMES, PWTORCH CONTRIBUTOR
[Q1] NXT starts with Nikki Cross on her hands and knees in the center of the ring. She leaves the ring to lean into the announcer's lap and talk into the microphone she is holding to call out Ruby Riot. Riot is out to answer and they meet in the ring. Riot invites the fight, but Cross laughs at her, then charges. Riot takes Cross down and they browl in the ring. This is a really nice fight. Riot gets dumped out the ring. Cross is cut open on her arm, and smashes Riot's face into the steps. Security and refs come out but the fight keeps going. Officials are finally able to pull Cross to the back and keep Riot ringside.
The announcers remind us of the UK Championship match tonight where Tyler Bate defends against Jack Gallagher.
Recap of Hideo Itami returning last week and attacking Bobby Roode.
Backstage interview with Roode. He cuts off the question, and says that Itami has been gone for a while. Roode is happy to fight Itami, but if Itami wants the "glorious opportunity" for an NXT Championship match, he needs to earn it.
(1) DREW MCINTYRE vs. ANDRADE "CIEN" ALMAS
[Q2] The announcers are still focused on Almas maybe not paying enough attention to matches and training. Almas plays his mind games with McIntyre. McIntyre isn't fazed. Almas slaps McIntyre's chest, McIntyre grabs him, tosses him but Almas lands in the ropes. A boot sends Almas outside and McIntyre goes outside to deliber more offense. Almas rolls out of the ring, McIntyre follows to drag him in, but Almas yanks his leg off the steps to gain the edge. Almas goes through his usual offensive maneuvers. The fakeout double knees into a slap angers McIntyre and wakes him up. McIntyre catches a slap, backs Almas into the corner, and the ref needs to pry McIntyre off. Elbow drop off the top rope puts Almas down. Almas wants a Thesz Press, McIntyre catches him with a powerslam. Single leg drop kick earns McIntyre the win.
WINNER: Drew McIntre at 3:54. McIntyre just "has it" now; all the promise he had years ago on Smackdown is now realized. The one thing I think needs to change is his finisher, it is too similar to Roderick Strong's Sick Kick.
Backstage in William Regal's office. He books Cross and Riot to face each other later tonight.
Speaking of Strong, he will have the first installment of a multi-part "who is Roderick Strong?" package tonight.
Strong is driving and talking about being a mature veteran. He describes himself as "precise," "aggressive," and "intense." Shots of him working out in the gym. He admits that he hasn't "told his story" or let people get to know him. People see him as having a perfect life, but he has had plenty of struggles. His mother had a drug problem, his dad had a drinking issue. He grew up in a mobile home, with his mom gone for weeks and his dad gone until the morning playing music. His mom shot his dad in an arguement. Strong gets very emotional talking about it. He has hidden who he was to hide the pain. His mom has recovered from her issues and now is a big supporter of him and his career. His dad started training with Jim Neidhart to become a wrestler and Strong went with him because they couldn't afford a babysitter. They had a small ring built in the backyard and that is how he got started. He credits Neidhart for his start. Home movies of Strong training as a young teenager (Do Not Try This At Home!).
Part 2 is advertised for next week.
[ J.J.'s Reax: That was a really well done, emotionally powerful package, and just what Strong needed to expand himself as a character and person. ]
Kona Reeves, with a new haircut, is out for a match. Let's see if he retains his strange in-ring persona. OK, he's licking his hands. He's facing Aleister Black, so this feels like a short match coming up.
(2) ALEISTER BLACK vs. KONA REEVES
Reeves aggressively starts the match, but Black responds with rapid strikes. Reeves with a cheap shot on a ref break, but Black cuts him off. Black captures the arm then lands a variety of strikes. Boot to the face drops Reeves, and Black sits cross legged for a bit. Black mass.
WINNER: Aleister Black at 1:15. Really nice showcase of Black's skills.
[Q3] Backstage, new announcer Christy St. Cloud talks to Ruby Riot. Christy is blonde (unlike the other interviews) and introduced herself so we finally know the name of one of our interviewers. Riot refuses to confirm to Sanity's rules.
An interviewer tries to talk to Almas, but he's walking with a woman and getting into a car with a half dozen other women to go somewhere.
Riot comes down the ramp, but Cross ambushes her. The ref tries to intervene but Cross gets around him. Riot finally starts fighting back by the ramp. Suplex on the ramp. They trade head butts. Scurity and referees finally pry them apart. They have to carry Cross away as she howls like an animal.
William Regal talks to Asuka in his office. Riot and Cross can't settle their differences, but he will settle who will be the #1 Contender. It will be done in a Battle Royale. Asuka does her "are you kidding me?" look and half snort/half laugh. She is clearly not impressed.
(3) UK Champion TYLER BATE vs. "GENTLEMAN" JACK GALLAGHER – UK Championship Match
Handshake out of the bell to show respect. Philips tells us that a new weekly UK show will start on the WWE Network soon. Gallagher twists Bate's wrist to force him to the mat. Bate wrestles Gallagher down. Gallagher with a full nelson, but Bate is able to escape. Single leg takedown, and Gallahher starts working joints. Gallagher levers Bate into a cover for two. Trading of leverage pin attempts, then Gallagher hits a crossbody, gets caught, leaps over Bate. They look to box as it heads to break.
[ Break ]
[Q4] Gallagher is controlling Bate on the mat. Bate is trying everything he can to escape Gallagher's technical, precise work. Sudden cover from Gallagher for two, and he goes back to the joints. Test of strength, Bate puts Gallagher on the mat for a trio of short covers. Monkey flip trades, they hold the hands and cover, then bridge to their feet. Dropkick from Gallagher changes the match style. Bop and Bang from Bate, German Suplex into a bridge for two. Gallagher reverses a suplex into a hold, Bate transitions into the suplex and hits it for two. Gallagher rolls to the apron to recover. Bate knocks Gallagher off the apron, wants a dive through the ropes but Gallagher meets him with a headbutt as he comes through the ropes. Bates is stunned but Gallagher is reeling himself. A big headbutt sends Bate to the mat, Gallagher collapses into a cover for a nearfall. Gallagher contemplates his next move. European uppercuts send Bate to the mat twice. Now back to the joints. Bate escapes, rolling heel kick, Tyler Driver 97. A number of the UK wrestlers are shown in the audience.
WINNER: Tyler Bate in 10:43. That was a heck of agood match. Bate just has so much charisma, which showed through despite Gallagher having the bulk of the offense. Gallagher looked great with his technical wrestling. I will definitely be trying to watch the UK show when they start it.
FINAL THOUGHTS: It's great that NXT has had another outstanding main event on their weekly show, but with just over five minutes of wrestling before the main event across two matches, there is a real lack of in-ring action. I suppose we could add the multiple women's brawls to the "action time" count, and it is nice to see them give some time to the women, but having the first official match 15 minutes into the show feels wrong for NXT.
---
NOW CHECK OUT LAST WEEK'S REPORT: 4/19 NXT TV REVIEW: Cage match main event with Young vs. Dillinger, Itami interrupts Roode's opening long promo