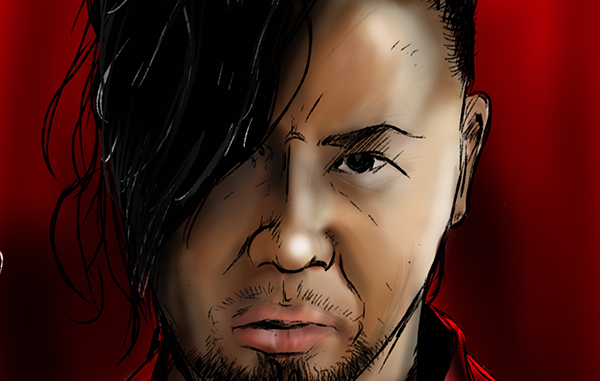 ---
SPOTLIGHTED PODCAST ALERT (YOUR ARTICLE BEGINS A FEW INCHES DOWN)...
---
WWE LIVE EVENT REPORT
MAY 4, 2017
GLASGOW, SCOTLAND AT SSE HYDRO ARENA
REPORT BY JONATHAN GEDDES, PWTORCH CORRESPONDENT
Attendance was less than some of the recent shows here, and there were a couple of mostly empty blocks for once. Still pretty packed, though. Lots of A.J. Styles and John Cena t-shirts where we were.
(1) Naomi defeated Charlotte, Becky Lynch, Carmella, and Natalya in a five-way match to retain the Women's Title. Energetic opener with everyone hitting their various spots. Charlotte was over big, more than anyone else (even Becky, which surprised me a little). James Ellsworth distracted the ref at times. Naomi pinned Carmella to retain.
(2) Breezango & Sin Cara defeated the Ascension & Aidan English. This is the sort of match Gorilla Monsoon would have declared to be a "main event in any arena in the country" in years gone past. English sang himself to the ring. This was a really pleasant surprise. A lot of comedy, including one of the Ascension tried a sunset flip on Fandango, who broke it up by hip swivelling. Also, lots of chasing each other around the ring. But it was worked well and the crowd got into it. Fandango pinned one of the Ascension with a sunset flip.
Aidan English then said he hadn't been pinned and challenged anyone in the back to come out. And so…
(3) Mojo Rawley pinned Aidan English.  Couple of charges/tackles and done in 30 seconds.
(4) Luke Harper pinned Erick Rowan. No reaction for Rowan and not much to start with for Harper, although he managed to get a "Let's go Harper" chant going early on. A loud guy nearby yelled out "Do something interesting!" as this was going on, and it was hard to disagree. This was slow and dull. Harper won clean.
(5) The Usos retained defeated America Alpha and the Colons in a triple threat match to retain the Smackdown Tag Team Titles. Took a while to get going. I'd have preferred a straightforward tag match, because the best segment was the Usos doing some old school heat on Gable, and him trying (and failing, natch) for a hot tag. Eventually everyone started brawling and AA hit the top rope bulldog on a Colon, only for an Uso to roll Gable up.
(6) Shunsuke Nakamura pinned Dolph Ziggler. Everyone sang along to Nakamura's theme and he was over huge. Then the match started… It was slow, with a lot of mat work and rest holds. Nakamura then made a swift comeback and got the pin after the running knee strike. Not great, to be honest.
Intermission, where they plugged a couple of items of merchandise and announced the return dates in November.
(7) Tyler Bate & Trent Seven & Wolfgang beat Tyson T-Bone & Joseph Connors & Pete Dunne. This was a hard slot for these guys to get, but they all worked hard and Wolfgang being from Glasgow meant the crowd was mostly into it. He got the pinfall for his team, which was a popular result.
(8) Kevin Owens pinned Sami Zayn to retain the U.S. Title. Very good match, best of the night. Owens was over as a heel big time as a heel (save for a small pockets of smart fans near us cheering for him and booing Zayn). He slagged off Glasgow on the mic beforehand and did some old school stalling to start off, getting the crowd riled up even more. Great stuff. Zayn was very popular too, and the two of them assembled a really heated match. Owens won clean with a superkick into a rollup combo.
(9) Randy Orton defeated Jinder Mahal and A.J. Styles to retain the WWE Title in a Triple Threat match. Jinder did some cringe-worthy ethnicity-based mic work beforehand for cheap heat. Styles got a big pop, as did Orton. Typical WWE triple threat style where one wrestler is almost always on the outside while the other two work. Styles went for the phenomenal forearm only for Mahal to push him off the ropes, and then turn around into a RKO for the three count. Orton then briefly celebrated to end the show.
FINAL NOTES: A decent enough house show overall.
Biggest Babyface Pops: Nakamura, Orton, Styles, Zayn, Charlotte
Most Heel Heat: Kevin Owens, Mahal and that's about it.
---
NOW CHECK OUT THIS PREVIOUS REPORT: 4/23 WWE in Hammond, Ind. (2nd report): Detailed rundown of Alpha vs. Breezango vs. Slater & Rhyno, Six-Pack Women's Title match, Crews vs. Konnor