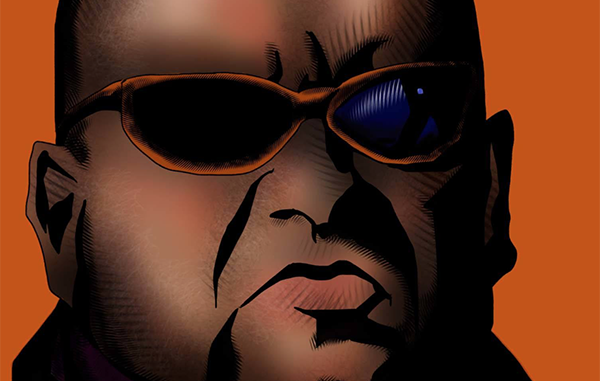 ---
SPOTLIGHTED PODCAST ALERT (YOUR ARTICLE BEGINS A FEW INCHES DOWN)...
---
The following are the latest news items stemming from quotes highlighted at our sister website, www.PWPodcasts.com, which chronicles what wrestlers are saying on the record on a daily basis, including newsworthy quick quotes and longer detailed written recaps of wrestling-personality-hosted podcasts.
-Count Taz among the people that don't believe Jinder Mahal's push is too much at this point. "I don't think so at all," he said on his show. "A lot of fans will say the guy wasn't pushed, they weren't doing much with him and he was losing a bunch of matches. To me it's all about, and if Vince McMahon where here he'd agree, if a guy's in-ring work is strong enough, if he can sell tickets on the microphone and get the proper reaction, has some size, looks believable, it's 'Hey, let's give this guy a shot.' I don't have a problem with it at all." He also gave his thoughts on whether he thinks it's a bad sign that Nakamura isn't already in the main event and if Mahal will fare better than The Great Khali. Get the full details here: MORE: Taz talks whether Jinder Mahal's push is too much too soon, if he'll fare better than The Great Khali, Shinsuke Nakamura not in the main event
-Adam Cole is one of the hottest free agents on the market, but he still doesn't seem to have decided where he's headed. He doesn't appear to be in a rush either, as he says he will "absolutely" take his time before coming to a decision. He also talked about a few factors that he needs to consider and more. Get the full details here: MORE: Adam Cole talks about his free agency, if he knows where he's headed
-Many fans have wondered why the Demolition-Legion of Doom feud was so uneventful in the WWF. Road Warrior Animal gave his thoughts on why that may have been. "Well I think, and I can't speak fo Vince, I think in their mind, 'We got the real McCoy. Time to squish the imposter.' He followed up on how well he, personally, thought a further storyline with Demolition would have gone, as well as his matches teaming up with The Ultimate Warrior. Get the full details here: MORE: Road Warrior Animal on why he thinks the Demolition feud was so short, teaming with The Ultimate Warrior
-The WWE Performance Center has received some criticism in that some people believe it produces talent without focusing on their individuality. Triple H responded to those claims. "The misconception is always the same, and it's absolutely wrong," he said. "We are looking to make our talent as diverse as possible. People say everyone is wearing the same thing and training the same way. Yet they are not training the same way. We are grouping people together to work on building certain skills." He also talked about how often he goes to the Performance Center and touched on what makes a great coach. More details here: MORE:Triple H talks about the WWE Performance Center, how often he visits, whether its style lacks individuality 
-Even though Nikki Bella saying "yes" to John Cena's wedding proposal seemed like a sure thing to everyone, apparently, Cena himself was a bit more worried about it. He claimed asking her was the most nervous he'd been in his entire life and was thankful that it received a positive reaction from the crowd. He also talked briefly about when it's time for a wrestler to retire. Get more details here: MORE: John Cena reveals if he was worried Nikki Bella would turn down his marriage proposal, if he sees himself retiring
There is much more available at www.PWPodcasts.com, which just might be YOUR NEXT NEW FAVORITE WEBSITE to visit every day. New detailed written podcast recaps include:
-Steve Austin – Unleashed!
-X-Pac 1,2,360 with Christopher Daniels
-Wrestling With the Prichard Show – an in-depth companion piece to Something to Wrestle With
-Colt Cabana's "The Art of Wrestling" with Johnny Mundo
Check them all out on our mobile-friendly and laptop-friendly website, www.PWPodcasts.com.