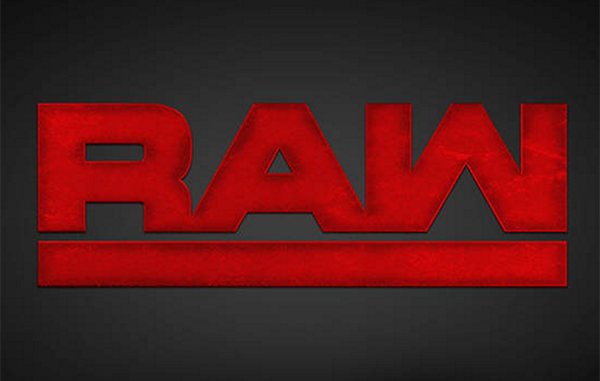 ---
SPOTLIGHTED PODCAST ALERT (YOUR ARTICLE BEGINS A FEW INCHES DOWN)...
---
KELLER'S WWE RAW REPORT
MAY 22, 2017
GRAND RAPIDS, MICH.
AIRED LIVE ON USA NETWORK
Announcers: Michael Cole, Booker T, Corey Graves.
[HOUR ONE]
-A video package aired on Kurt Angle announcing the Fatal Five-Way.
-Bray Wyatt made his ring entrance as the announcers discussed the Fatal Five-way match in two weeks at Extreme Rules. They replayed highlights of the Samoa Joe vs. Seth Rollins main event on Raw last week which ended with Wyatt attacking Seth and then an unsuspecting Joe. Bray asked the crowd to stand for their one true savior. He said he'd save them from the beast that live in all of them who drives them to do mad things, whereas he is always in control, and he'll tear open heart of the beast. He said at Extreme Rules he'll make them all suffer. He laughed maniacally. He said he alone can protect them all. He asked if they think Seth Rollins can protect them. He said he sacrificed Seth. Regarding Joe, he said he sacrificed him too. He said in his world there are no friends, only followers. He said to just ask Finn Balor. He said they all try to live vicariously through him. He said the truth is only he can slay the beast. He said there is a fifth, a man who claims this whole place to be his yard – Roman Reigns. Cheers and boos.
Reigns came out to his music to cheers and boos. Cole noted that Reigns put Braun Strowman out for "possibly up to six months." Reigns said if he's going to run his mouth in his yard, he might as well do it to his face. Bray maniacally laughed and said it's good to see an old friend. He said he can see he hasn't changed and he still lets his temper get the best of him. He said the truth is he is the only one here to can beat Brock Lesnar. Reigns said that won't happen because at Extreme Rules he's going to beat four guys, including him. He said he's going to move on and beat Brock. He said that is the truth. He said he's not worried about Extreme Rules right now. He said all he's thinking about is getting Bray's ass out of his yard. They had a stare down. Bray stood his ground and looked brave and confident. Angle's music played.
Angle walked onto the stage to his music as the crowd chanted "You suck!" to him. He said he wants to know who has momentum going into Extreme Rules, so let's find out not next week, not later tonight, but right now! Cheers. He called for a referee. "Oh it's true, it's damn true!" he said. Cole said, "You gotta love it!" Booker said he stole his line.
(Keller's Analysis: Not a lot to say here. Both were in their lane and doing their thing, and it was fine at building some tension for Extreme Rules and the follow-up tag match to be announced in the next segment.) [c]
(1) ROMAN REIGNS vs. BRAY WYATT
After a collision mid-ring, Bray laughed maniacally. Bray leaned upside down in the corner and tried to intimidate Reigns. Reigns took Bray down and out of the ring with a boot seconds later. Booker said holding the yard is a tough thing to do. Four minutes in, after a flying clothesline by Reigns took Bray down, Samoa Joe's music played. Joe entered the ring and stared at both wrestlers on the mat. He put the Coquina Clutch on Reigns. The ref called for the bell.
WINNER: Reigns via DQ in 5:00.
-Reigns shoved Joe into the corner hard to break it. Bray attacked Reigns. Joe attacked Bray from behind to get even for last week, applying a Coquina Clutch. Seth Rollins ran out and went after Joe, knocking him out of the ring. Reigns and Seth stood side-by-side in the ring as Joe and Bray gathered themselves at ringside. Then suddenly "Hellfire" by Barns Courtney played.
-The announcers hyped Finn Balor vs. Karl Anderson (w/Luke Gallows) and Matt Hardy vs. Sheamus with the Extreme Rules stipulation on the line. [c]
-Backstage Reigns told Seth he didn't need his help. Seth laughed and said he didn't need him there, he was there to get his hands on Joe. Angle walked in and said at Extreme Rules, it'll be every man for himself, but tonight it's about teamwork, so he's booked Reigns & Rollins vs. Bray & Joe for later. Seth was okay with it. Seth and Reigns left. In strummed The Drifter. Angle stared him down and then acknowledged him. He said he got his attention. He said he hasn't had a match on Raw yet, so he offered him one tonight against Dean Ambrose. Cheers. Drifter didn't say anything, but began strumming his guitar again.
(2) AKIRA TOZAWA vs. ARIYA DAIVARI
Cole talked to Brian Kendrick (who was watching the monitor sideways backstage for some reason). Cole said he understands he's watching to give Tozawa some pointers. Kendrick said he is the teacher, Tozawa is the student. Tozawa landed a top rope senton for the win.
WINNER: Tozawa in 2:00.
-Afterward, Cole asked Kendrick if he's impressed. Kendrick said he is, but not as much as the entire WWE Universe is going to be after he destroys him on 205 Live in their street fight.
-The announcers hyped Ambrose vs. Elias Samson (The Drifter), who Graves mentioned by name for the first time.
-Charly Caruso interviewed Sasha Banks about her rubber match with Alicia Fox later. She said it was like a Get Out of Jail free card so she can get away from "that crazy Fox" and her "hot mess of a boyfriend." In walked Noam Dar and Fox. They said Sasha is sad because she's all alone, whereas they have each other. When Sasha got in Noam face, he backed down from his trash-talking and fixed his hair a bit. [c]
(3) ELIAS SAMSON vs. DEAN AMBROSE
Samson sat on a stool in the ring and strummed his guitar. He sang a song about himself and his arrival to Raw. Ambrose interrupted and the crowd cheered. Graves said he needs a mute button. Shouldn't Graves be saying how rude it was of Ambrose to interrupt a glorious live performance? The Miz and Maryse joined the announcers. Booker tried to get the announcers back focused on the match because the aggressive attack on Dean impressed him. They cut to a break. [c]
Samson had Ambrose in a cobra clutch mid-ring after the break. Miz contended that unlike Ambrose, he was a fighting Intercontinental Champion. He got into a verbal spat with Booker T over it. Ambrose finally came back, but when he leaped off the top rope, Samson met his chin with a leaping knee. Ambrose countered his pin attempt with his own leverage pin for a two count. Ambrose came back with his Lunatic Lariat. Miz ran to the ring and assessed the situation, then attacked Samson. So Ambrose was DQ'd. Graves called it genius, outsmarting Ambrose yet again. Ambrose chased down Miz and got a pop, but Samson jumped Dean from behind and gave Dean his swinging neckbreaker finisher.
WINNER: Samson via DQ in 10:00.
(Keller's Analysis: With those trapezius muscles, how long until Samson is an "out of nowhere" Universal Champion? I guess it depends on whether he's from "an emerging market" WWE wants to expand to.)
-The announcers plugged Ambrose vs. Miz at Extreme Rules.
-They cut backstage where Enzo was down and out backstage with two refs tending to him. Big Cass walked up and asked what happened and acted like a complete jerk to the referees when they didn't know who did it. He yelled for someone to go get help. [c]
-A groggy Enzo was helped to his feet as medics tended to him. He couldn't remember what happened, though. Cass told Angle he better find out who did this before he does.
(Keller's Analysis: I get a friend being concerned for another friend, but why script Cass to be complete jerk to the referees and Angle like that?)
[HOUR TWO]
-Finn Balor made his full ring entrance. He told Grand Rapids it sounds like Balor Club is in the house. He told the fans they have their hands full "because at Extreme Rules we have a final… oops… Fatal Five-way match where the winner goes on to face Brock Lesnar for the Universal championship." He said tonight Anderson stands in his path, but he's focused. He was interrupted by Paul Heyman. Cheers from some fans. Heyman strutted onto the stage.
Heyman introduced himself and the crowd said it along with him. He said he is the advocate for Lesnar.  Bray said if he wins the Fatal Five-way, Brock will paint Bray as a victim. He stalked about Seth and Joe and eventually got to Reigns, "the man who lay the Dead Man down." He said he is the odds on favorite. He said Reigns, if he wins, will go on to be "Brock Lesnar's victim." He then then entered the ring and pointed at Balor. He asked if he could enter the ring. Balor said, "Please."
He said Balor is nobody's victim. He said he is the most talented performer in WWE today. He said he believes he is going to take the other contenders to the extreme. He said he knows a little something about the word "extreme." He said he believes when it comes to his client, he doesn't look at his size and resume with fear, he believes his client is the same as the other contenders in the Fatal Five-way. Balor nodded. Heyman said he believes that Lesnar will be his victim, too. Heyman said that's why he came here tonight to tell Balor that of all the possibilities at Extreme Rules, he's most intrigued by the possibility of Lesnar vs. Balor. He wished him luck at Extreme Rules and shook his hand.
Balor said he's glad Heyman is there, but he wishes Lesnar was too. "Surprise, surprise!" he said. Heyman "oohed." comment. Balor told him to send Lesnar a message for him. He said to tell him he will win at Extreme Rules and he will go on to face Lesnar "for the championship I never lost." He added: "You tell him that I said that Finn Balor will beat Brock Lesnar." Heyman stared him down intently. Balor nodded. Then Anderson's music played.
(4) FINN BALOR vs. KARL ANDERSON
Cole talked about the heartbreak of Balor suffering the injury in the match he won the Universal Title in. Anderson settled into a chinlock on the mat early. Balor elbowed out of it, but Anderson gave him a backbreaker and scored a two count and then went back to a chinlock. Balor made a comeback and kicked Anderson to the floor. Then he slide kicked Gallows when he began to enter the ring. He gave him a running kick from the ring apron, then round kicked Anderson as Anderson tried to blindside him. Booker said he's special and one of a kind. Anderson avoided a Coup de Gras and then hit a spinebuster for a near fall. Balor came back and landed a Coup de Gras for the win a minute later.
WINNER: Balor in 7:00.
-The announcers hyped Matt Hardy vs. Sheamus and the main event tag match. [c]
(5) ALICIA FOX (w/Noam Dar) vs. SASHA BANKS
A minute into the match, Fox went to ringside to regroup. Sasha slide-kicked Fox at ringside. Dar taunted Banks. Dar cracks me up. That distraction led to Fox kicking Banks and scored a near fall. Banks double kneed Fox and scored the three count.
WINNER: Banks in 2:00.
-Afterward Dar got in Banks's face, so Banks slapped him. Fox attacked her from behind. She gave her a scissors kick to extend the feud.
-Backstage, Kalisto asked Apollo Crews what's wrong with him. He said he is fighting Titus O'Neal's battles. He asked if he was behind the attack on Enzo. Crews was upset he even suggested that. Crews said Titus offered him something he couldn't refuse because the Titus Brand is known worldwide. Titus walked in and said he gets what's going on. He smiled as if he had a realization and said he is trying to become the first international client with the Titus Brand. Kalisto said he doesn't want to be in the Titus Brand. Titus said tonight he's going to teach him a lesson about respect. He said he made a big mistake. Crews shook his head at Kalisto and walked away.
-Cole hyped that Alexa Bliss will speak about the Kendo Stick on a Pole match next. [c]
-They went to the announcers on camera on the stage as they talked about Goldust's turn on R-Truth. They commented on a replay.
-A Shattered Dreams Production vignette then aired. Goldust sat in a director's chair in a callback to his debut vignettes with Marlena. He said gold is the purest metal of them all, never rusts, forever luster. He said the Truth's light is flickering and he's holding onto the last glimmer of hope to shine on his silver screen. He said he will decide how his next film will end and "the Golden Age is back." He then turned his back to the camera.
(Keller's Analysis: Nice. Good to see Dustin getting to do something with more edge and bite than he has in years. There was no good reason to not let him show what he can do in the ring and on the mic at a more significant level than he had been in recent years.)
-Caruso interviewed Alexa Bliss backstage about the Kendo Stick on a Pole stipulation.  She said she's shown a more vicious side lately herself. They aired a clip of Alexa hitting Bayley with a kendo stick. They showed pictures of long red marks on Bayley's back. Bliss back live asked Caruso if this is where she's supposed to feel bad for Bayley. She said on the contrary, she wants to do it again. The sound of the kendo stick hitting Bayley's back makes her salivate. She said at Extreme Rules, she'll be sure Bayley's body is permanently tattooed with marks. She said Bayley is probably engaging in fantasizing about her beating Bliss and getting the title back, but she said "getting extreme isn't in her DNA." She said she's going to take Bayley's little dreams and turn them into nightmares.
(Keller's Analysis: I'm a big fan of the backstage interview with an interviewer holding the mic and the wrestler speaking to them. Bliss did a really good job here getting a lot across in a short amount of time relative to a longer in-ring segment. Her words certainly served the goal of the feud which is to work up Bayley fans into wanting to see Bayley surprise Bliss with her intensity and ability to get extreme and get revenge.)
-A video package aired on Braun Strowman-Roman Reigns. Then Graves plugged the main event tag match with Reigns.
(Keller's Analysis: I'm not sure why they had to show that yet again.)
(6) APOLLO CREWS (w/Titus O'Neal) vs. KALISTO
Titus gave Crews a pep talk from the stage to the ring. Booker said Crews got "the biggest pop" of his WWE career right there coming out with Titus, so Kalisto might want to rethink turning down Titus. Graves claimed Titus is the most in-demand inspirational speaker on college campuses around the country. Graves said Titus can make you money. Cole said Titus just did a TED Talk at UCLA. Graves said it was the only speech to get a standing ovation. Cole asked Graves if that's what Titus told him. Kalisto used a head scissors to send Crews to the mat. Crews rolled to the floor to regroup. Back in the ring Crews took Kalisto down with a dropkick and scored a soft two count. Titus didn't stop yapping at Crews to try to encourage him, but it came across as overbearing. He yelled at the ref, too, saying after a two count, "You're messing with our money!" Kalisto flipped out of an atomic drop and rolled Crews into a near fall. Crews was distracted by Titus yelling encouragement to him, which gave Kalisto an opening for Salida del Sol for the pin. Titus yelled at Crews afterward more as an intense football coach trying to encourage him to improve. Crews sat on the mat and tried to make his case for why things happened the way they did.
WINNER: Kalisto in 3:00.
(Keller's Analysis: I got a kick out of Booker talking about the "pop" that Crews got being his biggest yet. I'm curious if Vince McMahon fed him that line or he just came up with it. You don't hear announcers talk about the size of pops much on WWE TV with that terminology. I'm fine with what they're doing with Titus and Crews. I think this could ultimately help Crews, and there's something endearing about Titus being all-in with this the way he is.) [c]
[HOUR THREE]
(7) MATT HARDY (w/Jeff Hardy) vs. SHEAMUS (w/Cesaro)
The announcers talked about the stakes in this match – the winner gets to choose the stipulation for their tag match at Extreme Rules. Cole talked about how proud the Hardys are to have won the tag titles upon their return to WWE. Matt clotheslined Sheamus over the top rope a couple minutes in. Sheamus charged in. Matt went for a Twist of Fate. Sheamus bailed out again. Cesaro told him to relax. Hardy went after Sheamus at ringside, but Sheamus shoved Hardy hard into the ring. Graves said Hardy got overzealous. Booker said it was a mistake. A "Brother Nero" chant broke out. Sheamus gave Matt some forearms to the chest. As the crowd chanted along, Sheamus stopped and instead shoved Matt hard off the apron and into the barricade at ringside. Jeff walked over to keep Cesaro from moving in. Booker said he's got brute strength, but he's also graceful. Cole disagreed with "graceful" as a term for Sheamus. Graves said Sheamus coming off the top rope is akin to a piano calling on top of someone. Hardy came back and rammed Sheamus's head into the turnbuckle ten times. Fans chanted "Delete!" along to them. Sheamus came back with a rolling senton and scored a two count. They cut to a break. [c]
Sheamus had Hardy in a cobra clutch mid-ring. Hardy fought out of it, but Sheamus came back with White Noise. Graves said Sheamus has executed his gameplay to perfection so far, but it hasn't been enough. After Jeff got on the ring apron, Sheamus turned to him. Matt surprised Sheamus with a tornado DDT and scored a near fall. Matt charged at Sheamus, but Sheamus lifted him for a slam. Matt broke free and clotheslined Sheamus hard into the corner. Then he hit a Side Effect for a two count. Hardy went for a Twist of Fate, but Sheamus blocked it and gave him a running knee. Matt went down, but grabbed the bottom rope during the count. Nice sequence. A "This is awesome!" chant broke out. Hardy ducked a Brogue Kick attempt. Jeff got on the ring apron and then leaped onto Cesaro to stop him as he approached Matt. Matt then gave Sheamus a Twist of Fate for the win.
WINNER: Hardy in 12:00.
(Keller's Analysis: Smartly designed and executed match. They had the crowd into it as it reached its climax.)
-Caruso interviewed the Hardys on the stage, and Matt revealed it'd be a cage match at Extreme Rules.
-The announcers reacted to the decision. Booker said that stip could actually play to the strengths of Cesaro & Sheamus. Graves said the Hardys aren't scared of leaping off of high places, though.
(8) AUSTIN ARIES vs. TONY NESE (w/Neville)
The announcers said it was revealed on Facebook earlier that at Extreme Rules, Aires will challenge Neville for the Cruiserweight Title in a Submission Match. Booker said Aries can't look past Nese as he's a contender himself. Graves said he thinks Nese will be a Cruiserweight Title holder some day, and it could come sooner than later. Graves said Neville is deep inside the mind of Aries. He said he already has Aries defeated as a result. Cole said Aries can't be counted out. Nese caught Aries mid-air with an elbow. Graves said Nese likes to say he moves like a cruiserweight but hits like a heavyweight. Aries blocked a superplex attempt and shifted into a guillotine. Nice spot. Aries shifted into a Last Chancery and got Nese to tap out right away.
WINNER: Aries via submission in 4:30. [c]
(9) ALEXA BLISS vs. MICKIE JAMES
They each worked hard to get the early advantage and kept escaping and reversing each other mid-ring with hip lock attempts. Bliss shoved Mickie into the corner and then stomped away at her. Mickie fought back with a spirited barrage of offense. Cole said a win here could position Mickie for a future title opportunity. She gave Bliss a neckbreaker and scored a two count. Mickie gave Bliss some crossface forearms from behind, then gave her a running boot. Bliss ate an elbow, but countered Mickie when she went for a leg scissors and then punched her in the jaw. Mickie went down. Then she hit a DDT for a rather sudden win.
WINNER: Bliss in 3:00.
(Keller's Analysis: Mickie got in enough offense up until those final ten seconds that I wouldn't call this loss a burial, but it's never good when you lose a TV match in three minutes. That said, Jinder Mahal lost a lot of TV matches in under three minutes, so it's not something they can't just "book you out of.")
-Afterward, Bliss pulled a kendo stick out from under the ring and hit Mickie. Bayley made the save. Bliss begged off and scurried away. Bayley examined the kendo stick as if imaging what she'd do with it on Sunday. [c]
-Bray's full ring entrance took place. Then Joe's. Then Seth's And finally Roman.
(10) ROMAN REIGNS & SETH ROLLINS vs. BRAY WYATT & SAMOA JOE
Seth tried to communicate with Reigns about who'd start, and Reigns didn't look at him, but stared down Bray. Then Reigns left the ring to let Seth start. It was awkward. Bray charged at Seth. Seth threw Bray to the floor, then bragged to Reigns about what he did. The announcers pointed that out. Seth hit Joe at ringside and threw Bray into the ring. Joe charged at Seth, which distracted him long enough to give Bray an opening. They cut to a break. [c]
Seth leaped and tagged in Reigns after the break, who was banging on the turnbuckle to encourage him to tag him. Some boos and cheers, but nothing explosive in terms of response. Reigns took it to Bray, and signaled for a Superman Punch. Bray did the crab walk. Reigns seemed mesmerized and intimidated. Joe illegally hit Reigns. Bray attacked Reigns and threw him to the floor. Joe threw Reigns into the barricade. Booker said Joe is a mean, mean man. Cole said he is surprised how well Joe and Bray are getting along considering what happened last week and earlier tonight. Cole talked about the winner of this match having a case they're the leaders of the "new era," a term they're using more now. Joe worked over Reigns, then tagged in Bray, who did the same for a couple minutes. When Reigns showed some life, Bray threw him to the floor. With the ref distracted, Joe went after Reigns. Reigns reversed Joe into the ringpost. Reigns gave Joe a Drive-by. Back in the ring Bray charged at Reigns, who side-stepped Bray and threw him to the floor.
[OVERRUN]
Reigns tagged in Seth just as Bray tagged in Joe. Seth rallied against Joe, including a flip neckbreaker off the top rope. Seth slingshot himself onto Bray at ringside, then charged into the ring and went after Joe. Seth gave both Joe and Bray a double crossbody and then set up Joe for a back suplex. Bray hit Seth, then set up a Sister Abigail. Reigns made the save and got booed. Reigns gave Joe an uppercut. Seth gave Joe an enzuigiri. Joe was staggered. Reigns went for a Superman Punch, but Joe moved and Reigns knocked into Seth instead. Dissension! Seth angrily asked Reigns what he was doing. Bray yanked Reigns out of the ring. Joe then applied the Coquina Clutch on Seth. The ref raised and dropped Seth's arm and called for the bell. Joe and Wyatt celebrated their win and smiled.
WINNERS: Joe & Bray in 15:00.
-Backstage Balor told Angle that he made an excellent main event, but don't leave him out of the fun next week. He asked for one of them next week. Angle denied his request. He said he gets both Joe and Bray next week. He called him Finn Bay-lor. Balor said it sounds like "music to his ears." Angle then decided it'd be Seth vs. Reigns one-on-one also. "Damn, I'm a great G.M." he said. "It's true, it's damn true." Cole said those are two massive main events next week.
---
$1 VIP SALE ! ! !
You can become a PWTORCH VIP MEMBER today for just $1 – a 90 percent savings. This is our first sale since before the Royal Rumble. Act now. Find out details on a VIP membership in detail HERE. (Use coupon code "may17" to save $9 off of any sub – one month, three month, or 12 months)
12+ VIP Exclusive Podcasts per month – compatible with iTunes & popular iPhone & Android podcast apps! Or stream directly from our ad-free VIP website.
A brand-new VIP podcast series debuted today featuring Sean Radican & Mike Roe titled "WWE Future Past" featuring three 15 minutes discussions giving background on three wrestlers – one current WWE's star's path to WWE through the indy scene and two standout prospects and their chances of making it to WWE some day. Today's show covers Kevin Owens, Kyle O'Reilly, and Jay White. The VIP website includes a showcase match selected by Radican from each wrestler available on YouTube.
The every-day Wade Keller Hotline featuring an afternoon news update almost every day along with in-depth reviews of Raw & Smackdown plus special Ask the Editor editions with extended thoughts on a wide range of topics.
Nearly 30 years of Pro Wrestling Torch Newsletter archives covering top stories, top events, top matches, backstage news, hard-hitting editorials, and Torch Talk insider interviews covering wrestling in real time over the last few decades (over 1,500 back issues instantly become available).
Ad-free access to all PWTorch.com content
New PWTorch Newsletter every week with exclusive columns and features
And more.
Find out details on a VIP membership in detail HERE.
Jump right to the order form for new subscribers HERE.
Former VIP members, renew here and save $9 also! HERE.