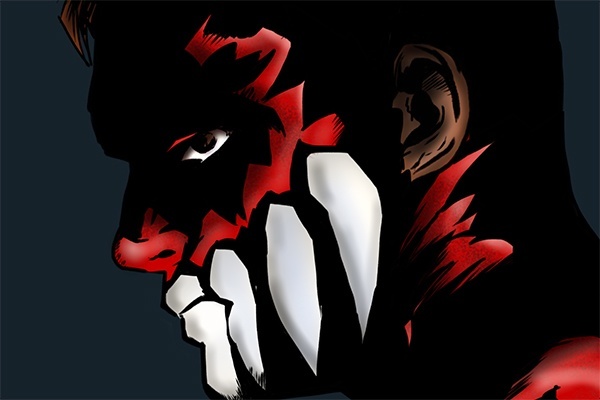 ---
SPOTLIGHTED PODCAST ALERT (YOUR ARTICLE BEGINS A FEW INCHES DOWN)...
---
The following are the latest news items stemming from quotes highlighted at our sister website, www.PWPodcasts.com, which chronicles what wrestlers are saying on the record on a daily basis, including newsworthy quick quotes, and longer detailed written recaps of wrestling-personality-hosted podcasts.
•Finn Balor missed an extensive amount of ring time after he was injured at SummerSlam 2016. Many fans were hoping he'd appear before WrestleMania so he could have a match on the show. Apparently it could have happened, but management simply couldn't find a place for him on the card. That's what Balor revealed in an interview with news.com.au…
"It was quite an interesting scenario," Balor said. "Because the reality was I actually was fit and I was ready and I was back wrestling, there was just no space on the card at WrestleMania. Obviously, I had done my part in the rehabilitation, but it was kind of too late situating anything to do with the card. There was literally no space left, no opponents left, that was the reality of it." Balor also talked about his Demon character and the possibility of The Club reforming in WWE. Read the full story here: MORE: Finn Balor talks The Demon Character, why he missed WrestleMania, possibly reforming The Club
•Sasha Banks made history at Hell in a Cell when she took part in the first women's match to main event a pay-per-view in WWE. She's also held the Raw Women's Title on multiple occasions. Now, her next goal is to main event WrestleMania, as she revealed on the WNS podcast…
"I want to main event WrestleMania," Banks said. "That's the number one goal. It's crazy knowing I've only been on the main roster for two years and I've done so much, accomplished so many things, done so many first-time evers. It gives me goosebumps thinking I've done so much and everything I've ever dreamt up I've accomplished. But main eventing WrestleMania is the number one goal right now." She also talked about her chemistry with Bayley, her advice to people following in her footsteps and more. Check out the full story: MORE: Sasha Banks reveals her number one goal in the business, her chemistry with Bayley, favorite match
•At one point, The Ascension actually had a third member in NXT. Current Impact Wrestling star Bram was in the group before they landed on the main roster. In an interview with Art of Wresting, he was asked why his former teammates haven't found success on Smackdown. 
"The Ascension was cool and I am glad I was a part of the early stages," Bram said. "I am still close with both guys, Konnor and Viktor. I wish them nothing but the best and success. What we did and what is on TV now is a completely different product to what we were doing when I was part of it,  so I can´t really comment. However, they are on TV and making money so to me that is still a successful endeavor." He also talked about if the DCC stable should have lasted longer, his favorite woman wrestler and more. Get the full details here: MORE: Bram on why The Ascension didn't get over on the main roster, Noah suspension, if the DCC should have lasted longer
•Steve Austin's walkout from WWE in 2002 remains a pretty hot topic within the wrestling industry. Bruce Prichard was in the company at the time and shared what the feeling was like backstage in his podcast Something to Wrestle With. 
"I think it was disbelief," Prichard said. "There was a consensus of, of everybody, the last person you would think that would leave was Steve. You kind of felt that he's a lifer, he's our guy and no matter what, good times and bad, he's going to be there. It was shock. It was pure shock, not believing that this was really happening. And then the shock went to anger. 'How can he do that?' It was a whole range of emotions. Steve wasn't taking anybody's calls. I reached out to him, he didn't take my call. He didn't want to talk to anybody and I think there was a point that was the last straw with Vince in his mind at that time, that if he's going to walk out 'I won't tolerate that.'" Prichard also talked about the notorious episode of Confidential that followed the walkout, which featured McMahon and Jim Ross expressing their frustration with Austin. Get the full details: MORE: What was the feeling backstage following Steve Austin's walkout?
There is much more available at www.PWPodcasts.com, which just might be YOUR NEXT NEW FAVORITE WEBSITE to visit every day. New detailed written podcast recaps include:
-Edge and Christian Pod of Awesomeness – featuring a discussion on the scariest bumps they've ever taken  (Ep. 12)
-Bischoff on Wrestling  – featuring insight on how Eric joined WWE and his backstage fight with Ric Flair
-Cheap Heat – featuring a conversation on why Bayley isn't getting over like she should and why some fans have been hypocrites because of Lana.