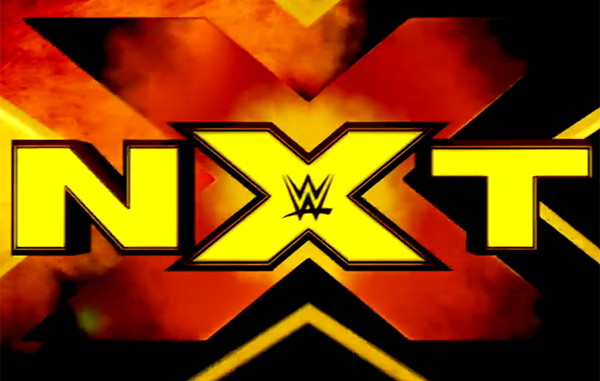 ---
SPOTLIGHTED PODCAST ALERT (YOUR ARTICLE BEGINS A FEW INCHES DOWN)...
---
NXT TV REPORT
JULY 19, 2017
TAPED AT FULL SAIL UNIVERSITY
AIRED ON WWE NETWORK
REPORT BY JUSTIN JAMES, PWTORCH CONTRIBUTOR
[Q1] Someone in the NXT audience has a Bruce Pritchard shirt. Will wonders never cease? Tonight is the #1 Contender Match between Drew McIntyre and Killian Dain. Ember Moon is starting the show. She is facing Ruby Riot.
(1) EMBER MOON vs. RUBY RIOT
The crowd seems torn on this match. Repeated trades of covers can't get better than a two count for their Moon or Riot. Riot with a monkey flip but Moon lands on her feet. Riot calls for a test of strength, and Moon is game. It turns into arm drags from Riot, then a head scissors take down into a one count. Drop toe hold turns it around, then Moon slides into a bow and arrow mid-ring. Riot manages to pop out and land into a cover, Moon kicks out at one. Quick suplex earns Riot another two count. Moon with some rapid offense, resulting in a two count.
[ Break ]
Riot is fighting her way into the ring out of the break, then she hits a top rope senton for a near fall. Riot is selling a back injury as she puts Moon into the corner. Moon dodges a kick, then a spinning side slam. Moon heads to the top, but Riot has an elbow for her. Riot to the top too for a huracarana for a close nearfall. Moon stops Riot's attack and hits a discus elbow to reset the match. Single leg dropkick stuns Riot, then a suplex, Moon fires up. Moon looks for the Eclipse, hits it for the win.
Winner: Ember Moon in 9:18. Moon hasn't been this interesting in a while, and Riot easily had her best NXT match here. Some sequences felt clunky or choreographed, but I liked the match all the same. Hopefully this means the end of the "whiner" version of Moon. Riot has had what… one win? in NXT?
[Q2] "Earlier today" some people are interviewing Kassius Ohno, Hideo Itami barges in and asks if he asked for "this match." Ohno confirms that he did. Itami is angry and kicks a trash can. Next week is Ohno facing Itami.
Clips of Oney Lorcan and Danny Burch pump us up to see them in action next week.
Vignette for "Street Profits." I just realized that last week's package wasn't an ad for for rap group that I didn't know about, but an actual wrestling trio. Oops. They're next week.
(2) ONEY LORCAN vs. DANNY BURCH
Lockup sees Burch get Lorcan in the ropes, he tries to pick a leg but the ref calls for a break. Burch gets Lorcan to the cornr again but Lorcan turns it around. Stiff shot out of the corner puts Lorcan in the defensive. Missile dropkick then a kip up, but Lorcan has a boot waiting for him in the corner. Burch shakes it off, DDT off the top gets Burch two. Lorcan with a running neckbreaker, then a diving uppercut for two. Burch is bleeding bad from his nose. They go head to head, then Lorcan hits a pair of uppercuts, then Burch with four of his own. Lorcan grabs Burch's face and hits him over and over. Powerbomb by Burch almost ends it. Burch puts Lorcan up top, Lorcan fights out, then dives over Burch. Lorcan slips through Burch's legs and slips on a single leg crab and Burch taps.
Winner: Oney Lorcan in 4:38. Good, fast paced, hard-hitting match. Very stiff. This is the second match with Lorcan where someone ended up bleeding from the nose, that's not a good sign.
Post-match, Lorcan offers a handshake. Burch takes it, then demands a rematch. Lorcan looks to the crowd, they want it, and he agrees to it.
Killian Dain is show in the parking lot or on the roof smacking himself in the head.
[Q3] No Way Jose comes out for the first time in a long time. Nigel McGuinness calls him a "one man siesta." Clever. He's facing Cezar Bononi. Quick video reminds us that Bononi beat Andrade Almas two months ago. Who hasn't?
(3) NO WAY JOSE vs. CEZAR BONONI
Lockup, Jose does his dancing in the wristlocks, and throws Bononi, then an arm drag, but Bononi gets the better of him in the corner. Mauro Ranallo reminds us that Bononi grabbing Jose's hair is against the rules. Big dropkick gets Bononi two. Jose rallies with chops. Jose preps the baseball punch, hits it for the win.
Winner: No Way Jose in 2:10. Good, quick win to put Jose back on track after some time off the air.
Post-match, the mystery woman is yelling at Andrade Almas, who jumps in the ring and puts boots to Bononi. Jose gets angry from the ramp. Almas invites him to the ring, so Jose runs intot he ring to make the save. Almas makes tracks as the mystery woman jaws at Jose.
[ J.J.'s Reax: Please do not let us be headed for an Almas – Jose program. ]
Drew McIntyre is shown backstage getting ready for his match.
I just noticed that the reason why it seemed like the Sanity music changed a few weeks ago and then changed back, is because Killian Dain's entrance is a variation on the Sanity music. Nice touch.
(4) DREW MCINTYRE vs. KILLIAN DAIN – NXT Championship #1 Contender Match
Lockup, quick break, lockup and they work hard with no advantage. Dain shoves McIntyre who pushes back. Dain seems to have blood in his nose already. McIntyre with offense in the corner, then he goes up top for a single handed ax handle. Dain lands a crossbody into the running Dain to turn the match around.
[ Break ]
Dain is still in control out of the match, picking McIntrye apart. Dain with a trio of two counts. Knee to McIntyre for two again. Dain with a neck crank, then he forces McIntyre's head to the mat. McIntyre gets to his feet with chops, then a jawbreaker. Dain pops out of the corner with a clothesline. Dan puts McIntyre on the topes then goes up, McIntyre slips down to hit a powerbomb, slow cover for two.
[Q4] Running clothesline, McIntyre kips up, lands a slam. Dain cuts off the Claymore, Belfast Blitz and a Vader Bomb for a nearfall. Dain wants Ulster Plantation, McIntyre slips out. Dain blocks the Future Shock DDT and covers for two. Another two count from Dain off a suplex. Again, Dain puts McIntyre on the topes, fisherman's superplex, but Dain is stunned too. He crawls into a cover but McIntyre is able to kick out. Future Shock DDT is only good for one and McIntyre looks incredulous. McIntyre calls for the end, hits the Claymore, but Dain is still moving, he hits another for the win.
Winner: Drew McIntyre in 11:05. Good match to make McIntyre look like a true threat to Bobby Roode without taking anything away from Dain who got almost all of the offense. Maybe I am just spoiled by matches like last week's Tag Team Championship, Dain was much more plodding than the norm in NXT, even for the big men.
Post-match, McIntyre puts Roode on notice.
FINAL REAX: good episode, bookended by two very solid matches. The prospect of Asuka – Moon Part 2 absolutely does not interest or excite me in the slightest. I keep saying this, but the women's division is completely drained of credible threats to Asuka, with Asuka and Moon being the only ones with significantly positive balances on the win-loss chart, and most of the "contenders" like Nikki Cross, Ruby Riot, and the Iconic Duo having only one or two wins in the last twelve months.