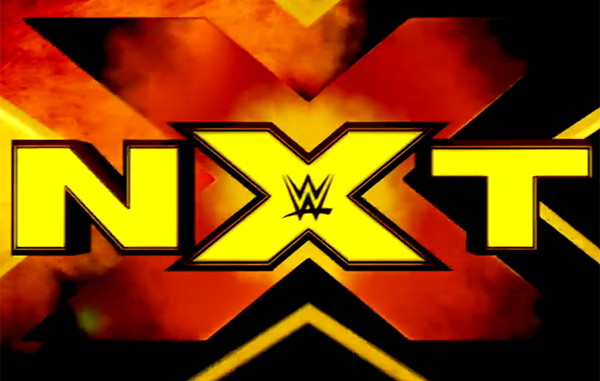 ---
SPOTLIGHTED PODCAST ALERT (YOUR ARTICLE BEGINS A FEW INCHES DOWN)...
---
NXT TV REPORT
AUGUST 9, 2017
TAPED AT FULL SAIL UNIVERSITY
AIRED ON WWE NETWORK
REPORT BY JUSTIN JAMES, PWTORCH CONTRIBUTOR
[Q1] Lots of hype to see NXT Champion Robert Roode and #1 Contender Drew McIntyre to go face-to-face later tonight. Nikki Cross, Killian Dain, and Alexander Wolfe are in the ring, demanding that The Authors of Pain come out. They start marching to the ring, then Eric Young jumps Rezar while Akam takes a beating in the ring. Young zip ties Rezar tot he barricade so Sanity can give Akam a four-on-one beating. Rezar is able to rip the guardrail out of the ground and hobble to the ring, but he eats boots.
[ J.J.'s Reax: Who am I supposed to cheer for here? AOP, who have traditionally been presented as heels? Or Sanity, who needs to go four-on-one and use zip ties to beat up AOP, after taking a beating a fer weeks ago when an ambush on AOP failed? ]
Street Profits vignette. They are up next.
"Earlier today" with Peyton Royce and Billie Kay, giving makeup tips. They see Ruby Riot in the background and make fun of her looks and her makeup style.
The Metro brothers, Chris and JC, come out to make their debut. They are dressed like extras from "Grease". Next out are Street Profits. One of them has a solo cup. One of them is Angelo Dawkins.
(1) STREET PROFITS (ANGELO DAWKINS & MONTEZ FORD) vs. THE METRO BROTHERS (CHRIS METRO & JC METRO)
Dawkins and Chris start it off. Dawkins with offense, then Ford tags in. They have a really elaborate hand slapping routine. Ford pops and locks after a suplex. Chris is able to drive Ford to the corner and tag in JC. JC taunts Dawkins, but Ford jumps over JC and gets to Dawkins. Dawkins takes out JC, spears Chris who tries to interfere. Spinebuster from Dawkins followed by a frog splash from Ford for the win. Lots of folks in the crowd seem familiar with the Street Profits and are fans.
Winners: Street Profits in 2:17. Dawkins has been in this place of "good, but not good enough" for years on NXT. Maybe the addition of Ford is what he needs to break out, just as Chad Gable turned Jason Jordan from "good, but not good enough" into one of the most exciting members of the roster.
[Q2] "Last week", as Aleister Black is leaving NXT, Hideo Itami jumps him. Security pulls Black off of Itami, but Black seems cool about it. We are told that they are booked for Takeover: Brooklyn.
William Regal is in the ring to introduce Drew McIntyre and Bobby Roode. He brings out McIntyre first. As Roode makes his entrance, five black shirts come out to escort him to the ring. Roode is smug. McIntyre swats the championship out of the way when Roode puts it in his face. Roode introduces his personal security detail, and they are here to protect "everyone" from the "madman" Roderick Strong. Roode says the security is to protect the "big money match" and well as the "money" in the match, himself. Roode welcomes McIntyre back to the WWE. Roode reminds us that McIntyre admitted to his past mistakes, had felt entitled, and said that Roode acts entitled. Rodoe admits he is entitled, he doesn't need a second chance. He said he would create change, and he did. Roode says that NXT is his. Roode says he didn't need to be "chosen" because he is "glorious". McIntyre says that Roode has some good points. Roode has had a great year. But McIntyre pities Roode, because he buys into his own talk. The higher Roode puts himself, the worse it will hurt with McIntyre brings him back to earth. They go head-to-head.
Roderick Strong's music hits. He comes out to the stage. Regal is furious. Strong doesn't care if Regal fines him, he is not done with Roode. It is not about the title, it is the disrespect Roode has shown him, his fiance, his family. Strong demands a "fight" with Roode. Regal tells him to settle down, Strong cuts him off. Roode is fired up and starts taking his jacket off. Strong takes his shirt off. Roode says he will fight anywhere, anytime, and for the championship, but only if he gets through Drew McIntyre next week. If he can beat McIntyre, he will be next in line for the title. Regal reminds Roode that he books matches. McIntyre tells Regal to make the match. He knows Roode is playing a game, to get Strong to soften him up before Takeover. McIntyre doesn't care. Regal doesn't want to hear it. Roode says that everyone wants the match. What about "we are NXT?" Roode gets the crowd to chant "make the match." Regal caves in to the NXT Universe. Next week, McIntyre will face Strong, and if Strong wins, he will be the next in line for the NXT Championship, but no matter what, McIntyre will face Roode for the Championship at Takeover. Roode is super excited. He even offers McIntyre a handshake, who declines.
[ J.J.'s Reax: Amazing how small Roode looked talking to McIntyre. I liked that Strong clearly did not ask for a title shot, but a chance to proove his manhood. McIntyre now has a built-in excuse to not win at Takeover, and looks great for insisting that Strong get the chance to face Roode, even if it is at his expense. And Roode looks like a true mind game player. Nice to see one of these things not result in violence. ]
[Q3] Danny Burch and Oney Lorcan are booked to be next.
Backstage with Johnny Gargano. He admits he was nervous going out there by himself. But he remembered the reaction #DIY got at Takeover: Brooklyn last year, which is what propelled #DIY to their success. He needs that again. He hasn't missed a Takeover since, and he says he won't miss this one. He wants a match.
[ J.J.'s Reax: Gargano really shined on the mic here. I've been hoping someone can fill that red meat face hold that Sami Zayn left when he went to the main roster, Gargano can definitely do it. ]
(2) ONEY LORCAN vs. DANNY BURCH
They feel each other out, lockup, and end up putting each other in the corners. Burch comes out on top of the exchange. Single leg takedown by Lorcan, but Burch escapes what looks like a full nelson attempt. Burch in the corner and gets a break. Let's see if Lorcan can avoid breaking anyone's nose tonight. Another lockup. This is on pace for a twenty minute match. Lorcan cannot escape a cravat. Lorcan gets Burch to the ropes for a break and sells neck pain. Burch returns to the cravat. Lorcan gets out, but a shoulder tackle takes him down. Lorcan looks to leapfrog, Burch catches him with a flapjack. They trade Eurpean uppercuts, backing Lorcan into the corner, Lorcan picks Burch up and throws him in the corner for two.
[ Break ]
Lorcan gets two off a belly-to-back suplex as the break ends. Nasty, loud chops from Lorcan. Massive running chop from across the ring, he wants it again and takes a boot to the face then a missle dropkick. They wrangle until Burch hits a released German suplex then a clothesline for two. Burch wants a suplex, Lorcan drops his weight to block. Lorcan sets up his Tower of London suspended stunner for a nearfall. Burch isn't sure what to do next. Lorcan pops out of the corner with a European uppercut. He wants another but Burch ducks, Lorcan hits the ropes and smashes him. Running blockbuster from Lorcan for a nearfall. Lorcan wih blows, Burch wants more. He holds Lorcan's face and chops him. Lorcan wih a takedown, transitions to a single leg crab, but Burch is blocking, then kicks away from Lorcan, Lorcan won't let go, Lorcan sinks into a double crab, Burch flips out and covers Lorcan in the process, cover for the win.
WINNER: Danny Burch in 9:50. This match was really good. Burch has impressed me. Very hard hitting, exciting match.
Post-match, Burch wants a handshake. Lorcan looks doubtful, then slaps it, then pauses. Burch is mad and demands respect. Lorcan, recognizing that he was wrong, turns around and shakes Burch's hand. Burch stops Lorcan from leaving, and holds the ropes open for him.
[ J.J.'s Reax: With this series at 1-1, I suspect we will see a rubber match soon, possibly at Takeover. I would be very excited to see a tag team pairing between these two, built on mutual respect. ]
(3) NO WAY JOSE vs. ANDRADE "CIEN" ALMAS (w/Selena Vega)
Almas backs away from Jose and goes to the corner. Almas rolls to the rope to lounge under it, but Vega yanks him out of the ring and tells him to be serious. Almas with a boot to the middle and a side headlock. Almas keeps looking to Vega for approval, but then taks a flapjack. Almas slops out of a fireman's cary, telegraphs a back body drop and gets sent into the ropes. He rests in the ropes, Jose kicks him out of the ring. Vega tells him to cut the garbage. Almas comes back into the ring with aggression and beats Jose to the mat. Almas jumps over a suplex, big boot, then forearms in the corner. Almas looks for the running double knees and hits it, instead of his old routine of teasing the knees and slapping. Almas with a cocky cover, Vega yells at him to do it right. So he hits his hammerlock DDT for the win.
WINNER: Andrade Almas in 3:45. Good match to show that Almas isn't a lose when he focuses, and Selena Vega in his corner makes the difference to put him on a winning streak.
Post-match, Almas acknowledges that Vega is why he won. They go up the ramp. Vega comes over to the booth and shoos Watson out of her way. He gets a mic and demands that the announcers acknowledge his success. She says he deserves the spotlight, and deserves the biggest spotlight: Takeover: Brooklyn. She suggets Almas to face Gargano at Takeover. Almas seems impressed with Vega's initiative and ability to make things happen for him.
[ J.J.'s Reax: I wasn't sure that this endless losing streak of Almas was going anywhere, but this feels very satisfying. It is rare to see a valet treated as more than a way to cheat or distract opponents. Vega getting Almas to focus, then shrewedly booking him for Takeover, shows that she is the brains of the operation and not merely a way for Almas to get cheap wins. Reminds me of Maxine, who may have been my favorite NXT character ever. ]
Final Reax: Really fun episode, though a bit light on in-ring action. The Roode – McIntyre – Strong confrontation was really well done. The Almas – Jose match should have come before Lorcan – Burch, which was a really good match, and I think that Lorcan has helped Burch stand out on the NXT roster. Takeover: Brooklyn is looking like a good show so far, though I would much prefer to see Heavy Machinery facing AOP in a Big Man Bruiser than Sanity, who just is not doing it for me.
---
NOW CHECK OUT LAST WEEK'S REPORT: 8/2 NXT TV REPORT: Kyle O'Reilly vs. Aleister Black headlines, plus Gargano vs. Mendoza, Van Bemel vs. Neville