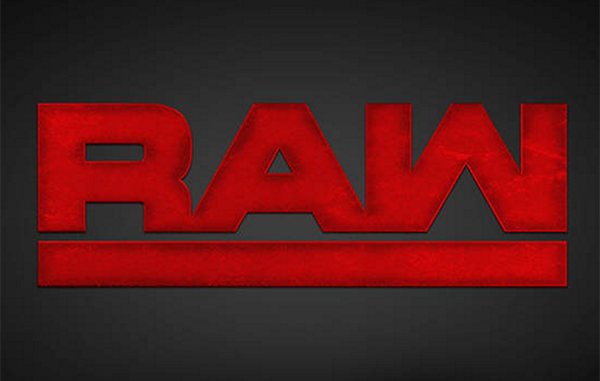 ---
SPOTLIGHTED PODCAST ALERT (YOUR ARTICLE BEGINS A FEW INCHES DOWN)...
---
KELLER'S WWE RAW REPORT
AUGUST 28, 2017
MEMPHIS, TENN. AT FEDEX CENTER
AIRED LIVE ON USA NETWORK
Announcers: Michael Cole, Corey Graves, Jerry Lawler
[HOUR ONE]
-The show opened with Miz, Maryse, and the Miztourage standing center-ring as his music played. They cut to Cole and Graves who said Booker T was in Houston dealing with the flooding from the hurricane. They welcomed Lawler as his fill-in this week. Lawler said he wishes it was under better circumstances, but he's glad to be there. They advertised Brock Lesnar responding to Braun Strowman's attack, Alexa Bliss challenging Sasha Banks, and the contract signing for John Cena vs. Roman Reigns, which Graves called a "WrestleMania worthy" match.
-Miz was about speak when he was immediately interrupted after saying the word "respect" by Kurt Angle's music. Angle said he knows Miz felt disrespected by not having an Intercontinental Title defense at Summerslam, but he will have one soon. Miz interrupted him before he could reveal who it was. Miz said respect is defined as admiring something that is good, valuable, and important. He said Angle does not understand what respect means. He said just interrupting him is disrespect, as is not showcasing the IC Champ. He said that's something he wouldn't do to the Universal Champion. Angle said he's there to give the title the showcase it deserves. He said next week on Raw he'll have a match against the winner of these men who walk out next, including "your Miztourage friends." He said they're going to have a battle royal to determine the no. 1 contender for the IC Title. "It's true, it's damn true."
Out first was a clean-shaven Big Show. Then Jeff Hardy and Matt Hardy. Cole wondered what would happen if Matt and Jeff were the last two. Lawler said, "That would be awesome!" Then out came Finn Balor. [c]
(1) BATTLE ROYAL FOR INTERCONTINENTAL TITLE SHOT
After the break, Jason Jordan made his ring entrance. Curt Hawkins, Kalisto, Goldust, R-Truth, Apollo Crews, Elias Samson, Karl Anderson, and Luke Gallows were also in the ring. They all threw out Hawkins at the start. Then they turned and went after Show. Show shoved them all aside. Next out was Kalistio via Bo Dallas and Curtis Axel. Lawler said if Big Show ever asks you to pull his finger, don't do it. Show chopped Elias's chest. As Gallows and Anderson were trying to eliminate Show, Balor came in and helped. Mixed crowd reaction. Then Balor looked at his former Bullet Club members, which Cole alluded to. Miz hung out at ringside and watched closely. Miztourage eliminated R-Truth at 4:00. Bo did jumping jacks to celebrate. Goldust tried to eliminate Jordan, but he hung onto the ring apron. Bo and Curtis tried to eliminate Balor. Samson helped, but Balor maneuvered back into the ring through the ropes. Gallows and Anderson eliminated Goldust and they cut to a break. [c]
They showed that during the break Elias eliminated Crews by knocking him out of mid-air. Matt ducked a charging Gallows and he went over the top to the floor. Anderson thought he eliminated Matt, but Matt landed on the ring apron. They fought each other on the ring apron. Matt went for a Twist of Fate on the ring apron, but Anderson blocked it, Matt, though, shoved a charging Anderson into the ringpost and Anderson dropped to the floor. Gallows yanked Matt off the ring apron. The announcers stressed that was legal. Miz then helped Miztourage stay in the match.
Balor nearly eliminated Elias, but Elias hung on. Bo sunset flipped Balor, but Balor dropkicked him. Balor then gave Jordan a sling blade. Balor and Jeff faced off. The crowd cheered that moment. They circled. Jeff kicked Balor and then leg dropped him and dropkicked him. Jeff signaled for a Twist of Fate, but Balor blocked it and gave Jeff a sling blade. Balor gave Jeff a running dropkick and Jeff bounced back hard into the middle turnbuckle. The lights flickered and then Bray showed up and tossed Balor out of the ring. Graves pointed out the absurdity of it being totally legal. Bray then disappeared. It was down to Elias, Jordan, Bo, Curtis, and Jeff. Jordan gave belly-t0-belly suplexes to Elias and then Jeff. Bo and Curtis tried to eliminate him, but he countered and eliminated them. Jordan then eliminated Elias, but Jeff quickly eliminated Jordan. Graves said this could be the continuation of a career resurgence for Hardy. Cole said Jordan put in a great effort, too.
WINNER: Jeff Hardy in 16:00 to earn an IC Title shot against Miz next week on Raw in Omaha.
(Keller's Analysis: Interesting. It looked like they were headed toward Jordan, and the curveball of Jeff happens. I like it as a TV match and maybe it's a sign of a singles run for Jeff. Not a bad idea, although the Hardys together still have real value. The battle royal itself was fine, probably slightly above average for this match in this TV setting.)
-They went to the announcers who talked about being four weeks away from No Mercy on WWE Network. Graves said Jeff might be defending the IC Title at No Mercy. They threw to extended highlights of last week's angle with Brock Lesnar and Braun Strowman. They advertised that Lesnar would be out later. They also hyped that Enzo has entered the Cruiserweight Division. [c]
-Charlie Caruso interviewed Alexa Bliss. She asked her about her strategy. Bliss said her strategy is to win, period. She asked Charlie how great of a champ Sasha was. She reiterated that Sasha always loses her title on her first title defense. She said tonight history will repeat itself. She said there's a certain anticipation in the air tonight that the WWE Universe will celebrate and worship their goddess again. She said she'll regain her throne tonight.
-Enzo came out to his music and got a nice pop. He said a certain giant got what he deserved for picking on him. Cole said he tore his ACL and he had knee surgery and will be out "a number of months." They replayed it in sl0-mo. Lawler said it was hard to watch. Enzo said clearly he has proven that he can compete with lumbering seven foot giants, and as announced last Tuesday, he can compete on 205 Live. That got some boos. He leaped into the air and moved quickly as evidence that he can compete with high-flying fast-paced cruiserweights. He said he can watch Floyd Mayweather knock out Conor McGregor and win money. He got boos. Lawler clarified that Conor got KO'd by "technical knockout." Enzo introduced his opponent, Noam Darr.
(2) ENZO AMORE vs. NOAM DAR
Cole hyped 205 Live and said it's the most exciting hour television every Tuesday night on WWE Network. The bell rang. Graves pointed out that Enzo had to walk around backstage in a sauna suit in order to make weight. He said he's taking things seriously. Enzo went after Darr aggressively in the corner and got scolded by the ref. Enzo argued back, which gave Darr an opening to make a comeback. Enzo gave Darr an Eat Defeat for the sudden win. They showed Neville watching on a monitor backstage.
WINNER: Enzo in 3:00.
(Keller's Analysis: Not a lot to this. Hardly an impressive first match for Enzo, failing to answer any skepticism that he'll fit in with the style.)
-Caruso asked Neville for his reaction to Enzo. Neville said if "that weasel" is supposed to be competition for him, he's going to be Cruiserweight Champion forever and ever and ever. [c]
-They showed social media stats touting WWE's followers on Instagram compared to other major sports and entertainment brands. Then they showed the exterior of FedEx Forum.
-Brock Lesnar and Paul Heyman walked out. Heyman said they weren't there to sing the blues about Braun Strowman, but rather sing his praises. He said he is the most worthy challenger for Lesnar in all of WWE. He said it'll be a historic night for Braun Strowman. He said last week Strowman powerslammed Lesnar through an announce table.
---
The Wade Keller Pro Wrestling Podcast is now on Podcast One!
Be sure to subscribe to the new "Wade Keller Pro Wrestling Podcast" which debuted last month on PodcastOne.
It's a four-days-a-week FREE podcast with the most timely reviews of Raw and Smackdown you'll find in the podcast universe – available just a few hours after each show ends – plus the Thursday Flagship covering a wide range of topics and then Interview Friday (so far it's featured Jack Swagger, Stan Hansen, J.J. Dillon, former WWE Creative team members Kevin Eck and John Piermarini, and Lilian Garcia).
Wade welcomes a diverse array of cohosts, bringing together some of the top analysts and informed personalities in pro wrestling including PWTorch staff and contributors (Bruce Mitchell, Todd Martin, Pat McNeill, Greg Parks, Travis Bryant, Rich Fann, Mike McMahon, Andrew Soucek)  and wrestling analysts from other places such as Jason Powell from ProWrestling.net, Mike Chiari from Ring Rust Radio, Jason Solomon from Solomonster Sounds Off, and even Jonny Fairplay from Reality TV and TNA fame!
You can stream from their website HERE or subscribe in iTunes HERE or search "Wade Keller" in any other podcast app you use on your phone to subscribe.
If you have comments or questions regarding Raw on Monday night for the recording of "The Wade Keller Pro Wrestling Podcast," send to our new email address: wadekellerpodcast@pwtorch.com. We'll answer questions during the show.
If you plan to attend Raw or Smackdown in person in future weeks, let me know if you are interested in being a guest correspondent who can spend five minutes with us shortly after Raw or Smackdown ends telling us about your live experience and any off-camera matches and happenings.
Read more about the show HERE.
---
[HOUR TWO]
-They aired Strowman power slamming Lesnar center-ring last week, then raising the WWE Universal Championship. Heyman said Strowman should raise the title when he is monster enough to take the title from Lesnar. (Ahem… "championship belt," Mr. Heyman, not "title.") Heyman said now Strowman has to go home wondering not whether Lesnar is ducking him, but rather whether Lesnar is going to hunt him down, because he is. He told Strowman to "take this declarative statement to heart." He said: "Brock Lesnar wants you." Lesnar yanked the mic away and said, "What's he's trying to say is, Suplex City, bitch." He threw down the mic and then strode to the back, looking very intense and serious. Graves said Strowman is in for the fight of his life.
(Keller's Analysis: Lesnar speaks so rarely, it's news when he does. Good follow-up promo that made the match feel even bigger.)
-The announcers hyped the Reigns-Cena contract signing later.
-Out came Seth Rollins with Dean Ambrose. [c]
-A commercial aired hyping "Total Bellas" starting next week on E!
(3) SETH ROLLINS (w/Dean Ambrose) vs. CESARO (w/Sheamus) 
Seth's music was still playing after the break. They showed the announcers on camera. Cole threw to a video package on John Cena's return to Raw last week. Was Cesaro in the bathroom or something? That video package left Seth in the ring for another few minutes. He must've had to stand in the ring 5-6 minutes total after his ring entrance. They built slowing with both Cesaro and Seth taking turns taking spills to ringside. Cesaro landed a tilt-a-whirl backbreaker to take over as they cut to a break. [c]
More back and forth action after the break. Seth countered a top rope move by Cesaro into a running buckle bomb all the way to the opposite turnbuckle. When Sheamus teased interference against Seth as he climbed to the top rope, Dean jumped him at ringside. The crowd cheered. Cesaro gave a distracted Seth a running uppercut to get the win. Actually, though, Seth basically walked slowly right up to Cesaro as he wound up and hit him.
WINNER: Cesaro in 11:00.
-Afterward at ringside, Sheamus celebrated on the mic. He said before those two run back to the locker room, he told Ambrose he's ready to face him now. Graves said it'll be an impromptu match. Dean accepted it. The ref said okay and called for the bell.
(4) DEAN AMBROSE vs. SHEAMUS
Dean clotheslined Sheamus over the top rope a minute in. Seth pointed at Cesaro and warned him to back off. They cut to an early break. [c]
Sheamus worked over Dean's legs, including a clover leaf mid-ring. Dean grabbed the bottom rope to force a break. Sheamus delivered a series of forearms to Dean's chest as he bent him over the top rope. He lifted him onto the top rope next, but Dean countered into a tornado DDT. Dean sold an injured back and hip. Dean avoided a Brogue Kick and went for Dirty Deeds, but Sheamus countered that with a knee lift. Dean came right back with a lunatic clothesline. Both were slow to get up. When Cesaro stepped onto the ring apron, Seth yanked him down by his legs. Dean struggled to stand, holding his hip. Sheamus lifted Dean for White Noise, but Seth gave him a flying knee off the ropes as the ref had his back turned to deal with Cesaro. Seth then quickly leaped out of the ring into Cesaro at ringside. Dean then gave Sheamus a (loose) Dirty Deeds for the win.
WINNER: Ambrose in 11:00.
(Keller's Analysis: These two matches filled some TV time with good action, but it ultimately didn't lead anywhere, which is fine. It just showed these two pairs of wrestlers are pretty even and it furthers their tag team rivalry.)
-Backstage Mickie James and Emma were chatting. Emma wondered what would trend on Twitter after her match tonight. Emma said even though she lost to Nia Jax last week, she was trending. Mickie asked if Emma is delusional because Jax destroyed her. She said her hashtag she is so proud of was "#GiveEmmaCPR." Emma claimed she started the Women's Revolution. She suggested #ThankEmmaForTheRevolution. Mickie took her phone and said she'll Tweet any hashtag she wants if Emma wins, but if she wins, Emma has to never say she started the Women's Revolution again. Emma suggested #MickiesMean. [c]
-A message aired with soundbites from WWE wrestlers suggesting donations for victims of the hurricane and flooding in Texas this week.
(5) MICKIE JAMES vs. EMMA
They locked up. Graves asked Lawler if he's ever competed in a Hashtag Match. Lawler said he never has. Mickie flipped out of an armbar, but Emma yanked her down. Mickie threw a kick, a knee, a body press, and a (sloppy) neckbreaker. This amount of offense suggested Mickie was going to lose. Mickie scored a soft two count. No crowd heat here. Mickie knee lifted Emma and then threw some elbows. Emma countered a sunset flip and sat down on Mickie for the three count. On her way to the back, Emma said over and over that she started the Women's Revolution to taunt Mickie.
WINNER: Emma in 2:00.
(Keller's Analysis: That was a bit clunky. Mickie deserves better than this, but that said, Emma was entering Curt Hawkins territory with another loss, so she needed this win.) [c]
-Kurt Angle stood mid-ring to introduce Cena and Reigns. He said No Mercy will feature the first-ever Cena vs. Reigns match. He called it historic. He said they'll make it official tonight. He introduced Cena first. Cena went over to greet Lawler on his way to the ring. Graves talked about the "powerful" experience of seeing Cena in person at an arena. Cena took the mic and was greeted with a muted mix of boos and some cheers. Cena said him vs. Reigns is "WrestleMania worthy" and he gave Angle credit for making it happen. He said he came to Raw to be face-to-face with the man who runs the yard. He said if you don't believe he's "The Man" and "The Big Dawg," he'll tell you. He said Reigns hasn't just been the blue chip prospect since the day he stepped into the ring, he's been protected against anyone and everyone who steps in his path. No crowd reaction. "And then there's me," he said. "And we've been through a whole heck of a lot together." He said he has "zero f"s to give" and he is "the one dude there ain't no protection from." He said he knows Reigns doesn't want to fight him. That's why he wants to fight him. He signed the contract. Reigns's music played and he came out to louder boos.
[HOUR THREE]
Lawler said Reigns has felt for a long time he is the heir apparent to Cena, and it hasn't happened because he hasn't fought Cena yet to prove he is the heir apparent. Graves said Cena casts a big shadow and Reigns will never be able to step out of it without beating Cena. Reigns entered the ring and shot Cena a look. After a pause, he asked, "Let me just get it right?" He told "Memphis" he just wants to get his facts straight. He asked Cena if he actually has it in his head that he doesn't want to fight him. "Nobody's ever told you this, but you're not as big of a deal as you think you are," he said. He said Cena has probably never heard that. He said whatever Cena plans to do, he's done something that Cena will never do. "I retired the Undertaker at WrestleMania, so maybe it's not that I don't want to fight you; maybe I just don't need to." Boos. Cena said Reigns is right because he is the high exalted Roman Reigns. He dropped to a knee. He said everybody in the back knows he's the Big Dawg, but everybody in the crowd is still trying to figure it out. He said he is a polarizing figure. He said some people cheer because they believe in what he (Cena) stands for, and some boo because they don't. He said those people booing him want him to "change the content of my character, maybe a heel turn." Some cheers.
Cena said with Reigns, it's different. He said, "I don't know if anyone's ever told you this," Cena said, mocking Reigns saying that earlier. "They go back and forth with you because when they look at you, they see what I see – a cheap ass corporately created John Cena bootleg." The crowd began chanting "Yes! Yes!" He told Reigns he's not "The Guy," but just "A Guy." He said he's trying desperately to fill shoes he never will. Cena said, "Listen closely, young man. I'm not the Undertaker. I'm not a battered veteran at the end of his career with a bad hip. I am the fastest, strongest, hungriest I've ever been in my entire life. The reason you won't sign that is because you know if you do, you're Roman Empire…" He trailed off and waved his hand in front of his face. Roman leaned back against the top rope. A Cena chant kind of stared.
Reigns smiled and said: "He did it again. He's king of this. He can take anything and spin it. That's what he does." He said it blows his mind that he says the fans boo him because they want him to be a bad guy. "They boo you because, first of all, you suck." Cheers and boos. Cena made a Cena-face and put his arm around Angle and said they say that about him, too. "But he won a Gold Medal." Reigns said, "Just shut up for a while. How about that? And second of all…" He seemed to forget his line. Cena said, "Go ahead, find it. I'll wait." Reigns took a deep breath. Cena said, "It's called a promo, kid, and if you want to be the big dawg, you're going to have to learn to do it, so go ahead." Reigns talked over him and said "Shut your mouth, John." Reigns hung his head and smiled. "See ya' fourth wall!" Reigns said the reason fans boo him is because they see through him and he's a phony and a yes man who can learn how to do a anything or be anything, so if you wrap all that up, "you're just a fake bitch. You're hearing me now, ain't ya'?" He added that he's a "part time fake ass bitch." He raised volume and said: "And I'll be damned if I don't bust my ass every Friday, Saturday, Sunday, Monday every single week so you can hang out on the Today Show. He said then he'll show up for WWE if they pay him enough.
Reigns said when Cena shows up, he'll bury as much young talent as he can, because that's what he does to stay on top of the mountain. "You're just a back-stabbing shark," he said. "What irritates you about me is you can't bury me, John. You can't touch me." He said he's the one guy in WWE that Cena can't see. "Tell me this?" he said. "Why would I want to lessen myself, my legacy, my bloodline to be the next John Cena when I can be The One and Only Roman Reigns?" Boos mixed with a few cheers. Nothing too intense. Cena asked if he was done. Reigns began to answer and Cena talked right over him.
Cena said Reigns is a damn fool. He said you're better thought to be a fool than you open your mouth and prove them right. He said Reigns uses the same pathetic excuse that everyone before him has done. He said with all of his gifts and opportunities, he has the gall to blame him. He said that's fine. "It took you five years to cut a half way decent promo, but I'm going to cut you down to size." Reigns either looked upset or did a good job acting upset. Cena said everybody back there thinks he has a mythical golden shovel and magical powers that he does to control everybody. "Dude, I can't tell if you're blind of stupid," he said. "Look and listen." He pointed at the crowd. "They hold the keys, they always have, they always will." Reigns rolled his eyes and exhaled. He said he is strong enough and been called a lot worse by a lot tougher.
Cena said Reigns thinks he is a shark who holds people back. Cena said he hasn't main vented WrestleMania in five years and he opened Summerslam. He said he was honored to win the U.S. Title at this stage of his career and use it as a beacon of opportunity to introduce new stars to WWE such as Kevin Owens and A.J. Styles. Cheers. "You took the U.S. Title as a demotion," he said. Reigns sneered. "And you stand there and blame me? Fine, I blame you. I'm still here because you can't do your job." He said when it comes to this yard, there's only one rule – step up or step aside. He said some have stepped up, but none have kept up. He said he's heard about Roman Reigns, the one who can keep up. "And now I look at ya' and listen to ya'. You should be ashamed I'm a part timer because I can do this part time better than you can ever do it full time." Reigns stared back at Cena and almost looked like he might cry. Cena waved his hand in front of his face.
Reigns signed the contract and then threw over the table. Then the music for Anderson & Gallows played. Anderson said it's getting heated with these egos. Gallows said there's not enough room in this arena for their egos. He said they need to be taught a lesson. Gallows called them nerds. Angle said it appears everybody wants to fight tonight, so he booked the tag match. Cena threw off his hat to the crowd. [c]
(Keller's Analysis: That was fun. And must see. The criticism of a segment like this is that it talks about backstage politics dictating who is number one rather than wins and losses. That said, from time to time, a promo segment that compelling and out of the usual box can resonate and build a sense of legit tension. Cena's a master, and no matter how orchestrated most or all of that was, it was a healthy exercise for Reigns to have to hold his own and try to battle back. I think the perception is Cena took Reigns to school and what he said rang true. There were certain places Cena didn't go that he might have in true shoot or if he was really going into business for himself without regard to crossing sacred lines. If a segment like this helps fans think WWE is self-aware of Reigns's shortcomings and maybe feel that at least their criticism of Reigns is being acknowledged, maybe it can help Reigns down the road. It's the type of segment that gets people talking and probably looking forward to the match quite a bit, perhaps bringing into the range of Lesnar vs. Strowman. But does pointing out Roman's actual real-life flaws ultimately show him up and hurt him, in a sense confirming what critics think of him, rather than just letting Roman get better over time and win people over that way? Or have they run out of patience for that?)
(6) ROMAN REIGNS & JOHN CENA vs. KARL ANDERSON & LUKE GALLOWS
They joined the match in progress. Cole repeated that Cena called Reigns "a cheap corporately created Cena bootleg." Graves said a proud competitor like Reigns had to take deep offense to all of that. Reigns kind of mocked Cena as Gallows got the better of him. Reigns hot-tagged in a few minutes in to mostly boos. Reigns hit a couple clotheslines and then yelled toward the crowd, all fired up. Lawler said Cena bared his soul and hats off to him. He said a friend Tweeted him and said he hated Cena, but after seeing that, he became a fan. Reigns threw Superman Punches. Cena entered and gave Gallows an Attitude Adjustment as Reigns speared Anderson. The announcers debated whether they were working together or stealing each other's thunder. Lawler said he didn't see any teamwork. Cena lightly applauded Reigns's efforts. Cole said after what was said tonight, their No Mercy match is more must-see.
WINNER: Cena & Reigns in 7:00.
(Keller's Analysis: The fact that Cole is repeating core lines from Cena's promo in a way undermines it feeling like a shoot that wasn't approved. It's like when he started calling C.M. Punk "the pipe bomb throwing superstar" after Punk's pseudo-shoot promo. It just corporate-ized it.)
-They showed Elias with his guitar backstage. [c]
-A commercial aired for NXT TV this Wednesday featuring Drew McIntyre and Adam Cole.
-Elias sat mid ring and strummed his guitar. He said things didn't go his way in the battle royal, "and I have nobody blame… except all of you." He said Dusty Rhodes once called him the Elvis of WWE. He asked fans to silence their cell phones and hold their applause until after he is finished. "Memphis, ain't nothing a bad town, filled with crime, ain't nothing a bad town, people lyin' all the time. Well, the king is gone, but he's not forgotten, doesn't change the fact that you all are rotten." Lawler interrupted. Cheers. Lawler said the WWE Universe here in Memphis doesn't appreciate those lyrics. He introduced, from South Paw Championship Wrestling, his friend Pelvis Wesley. Out came Pelvis (Heath Slater). Cole played along that he is a 1980s wrestler from South Paw. Pelvis danced into the ring. He encouraged Elias to dance. Elias seemed amused, but then kicked Pelvis. The crowd booed. He clotheslined him. Off came the wig. He stomped away at him. Lawler asked Cole if he should get in there. Cole said no he shouldn't. Graves said he can't believe he's saying this, but he is in full agreement with what Samson is doing. Elias gave Pelvis his Drift Away to finish him off.
-Graves plugged Sasha vs. Bliss. [c]
-They showed Beale Street in Memphis. Lawler commented on it. He said they get 5 million visitors a year there.
-They went to the announcers on camera. They threw to highlights of Jeff Hardy winning the battle royal earlier.
-Backstage, Renee Young approach Miz, Maryse, and the Miztourage. She asked Miz about facing Jeff Hardy next week. He complained that Jeff got a title shot with one win. Renee said Jeff beat 14 other men. Maryse said he didn't even pin anybody. Renee asked if Miz is happy with a bigger spotlight. Miz smiled and walked away without comment.
-Caruso interviewed Sasha Banks about her title defense. Banks said Sasha talks a big game, but running your mouth doesn't make you a champion. She said Bliss can talk and bring her drama, but she'll give her the fight of her life. She said the WWE Universe will be chanting "You tapped out!"
-Alexa Bliss made her ring entrance. [c]
-They announced Enzo & Cedric Alexander & Gran Metalic vs. Drew Gulak & Noam Dar & Tony Nese.
(7) SASHA BANKS vs. ALEXA BLISS – Raw Women's Title match
Slow methodical pace early. A couple minutes in Sasha leaped at Bliss with two knees at ringside. They cut to a break. [c]
Back live, they showed that during the break, Bliss ducked a sliding kick by Sasha and rammed her into the barricade and then the edge of the ring. Banks knocked Bliss off balance on the top rope, then ducked a body press attempt seconds later. They went into a series of near falls and reversals. Bliss threw a tantrum after a near fall following a stiff elbow to the jaw.
[OVERRUN]
Banks came back with a Shining Wizard for a near fall. Banks threw a flurry of forearms on Bliss in the corner. Then she knocked Banks off balance on the top rope and superplexed her. Cole said Banks already had a bad back, but Bliss landed hard as well. Both were slow to get up. Banks applied the Bank Statement, but Bliss rolled Banks's shoulders down. Banks let go. Bliss dropped Banks's neck first over the top rope and then hit her DDT for a clean three count.
WINNER: Bliss in 14:00 to regain the Raw Women's Title.
-Nia Jax came out to congratulate Bliss. She splashed Banks in the corner when Banks stood. Jax put Bliss on her shoulders and Bliss's just revved up. Jax then dropped Bliss backward hard onto the mat. The music stopped. Graves said she just stabbed Bliss in the back. Cole said, "The Goddess fell a long way from the heavens via Nia Jax." Jax held Bliss's belt in the air, then set it down and left.
(Keller's Analysis: So who are fans inclined to cheer for here? I'm not even sure what WWE is intending. This is where having the announcers make it clear that, say, Jax is the heel because she attacked Sasha for no good reason and turned on a friend, that'd help solidify the roles they're in. But since Bliss has been an obnoxious snotty sassy heel, Jax actually could seem sympathetic if not a little badass – the female version of Braun Strowman, perhaps.)
[END SHOW]