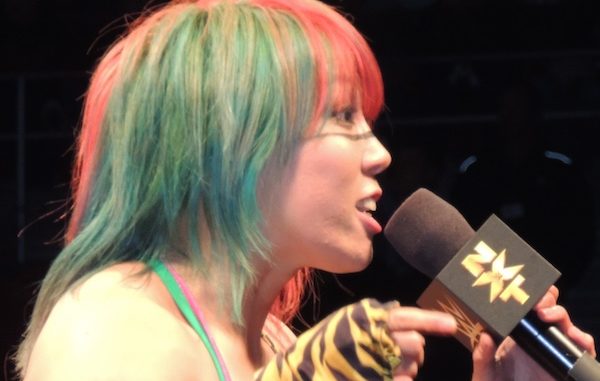 ---
SPOTLIGHTED PODCAST ALERT (YOUR ARTICLE BEGINS A FEW INCHES DOWN)...
---
RAW HITS
Gauntlet: Overall, the very long gauntlet match that took up nearly the first two hours of Raw was very good. I had some issues with it which I will explore in the Miss section, but I enjoyed it. I always appreciate having a match start off Raw instead of a long talking segment, although I don't necessarily need a 100 minute match to start it off! The break from format was refreshing. It felt special and important even though nothing was on the line. The announcers were very strong throughout the match in talking about it in terms of strategy, importance, endurance, wrestlers' skill, all while pointing it towards the Elimination Chamber match and WrestleMania. This was very good.
Reigns vs. Rollins: The opening 20 minutes of the gauntlet was a really good singles match between Roman Reigns and Seth Rollins. If it had been a regular match, and not the first step of a seven man gauntlet match, it would have been a Hit. It set the tone for how long and epic this match would go. Most gauntlet falls are over in under 10 minutes. It still ended on a leverage pin which protected Reigns (and points to the fact that he will likely win the Chamber), but came at the end of a long match where the fans didn't feel cheated at not seeing Rollins win with a finishing move. I didn't enjoy any of the other individual segments of the gauntlet enough to give them individual Hits, but most of them like Finn Balor vs. Elias, Balor vs. The Miz and Miz vs. Braun Strowman were good enough in their context to add to the Hit for the overall Gauntlet match.
Inset Interviews: I enjoyed the inset interviews during the gauntlet match. It was good to hear each eliminated wrestler get a chance to talk about how despite the fact that they lost on this night, they will still win on Sunday. For the most part, the individual promos were strong. John Cena's stands out. So does Rollins'. Those were probably the best of the group. The post-match victory interview with Braun Strowman was also good.
Ronda Rousey Video: We needed more of this type of presentation for Ronda Rousey in the last few weeks where she was largely forgotten after her debut at The Royal Rumble. This was very well done. It could have and should have been longer and broken up into two videos that could have played the last two weeks after Kurt Angle announced that she was going to be at the Elimination Chamber to officially sign her Raw contract. One could have focused on her star power and her impressive MMA background with the women wrestlers talking her up. The other could have focused on her current wrestling training. That would have been better. But, this was still good despite the fact that those two ideas were presented together in this one video package. This was by far the best WWE has done so far in treating her like a huge star and a big deal.
RAW MISSES
First Half of Cena vs. Rollins: I did not like the way the second section of the gauntlet started off. It was way too slow. I understand that they had to pace themselves for 35 minutes or so especially after Rollins had already gone 20 at that point. However, Jonathan Coachman was right about Cena's strategy. He looked bad for his tactics early on against Rollins. He should have come in more like a house of fire trying to end the match quickly with some of his signature power moves to take advantage of the weakened Rollins. Instead, he stood around for far too long. It was boring. It made him look stupid. I didn't like his body language during that stretch. At one point, he had Rollins down and he played to the audience and then took off his t-shirt and threw it to the crowd before going for a pin. That made him look dumb also. I didn't like how he tried to get the referee to do a 10 count in the ring. Since when is that a rule? Sure if a wrestler is out of the ring, you can have a 10 count. If both wrestlers are down in the ring, you can have a double 10 count, but when one wrestler gets up in that case, the referee doesn't keep counting to 10. Now, the second half of the match got a lot better. The epic length after the first section of the gauntlet made it feel special. It made Rollins look great. It had drama. So in the end, it worked well. But that doesn't totally make up for the boring and stupidly booked first half.
Rollins vs. Elias: My issue with this is that a wrestler should have to wear down their opponent to be able to set up their finishing move. I accept that, which is why wrestlers seldom go for a finishing move early in a match. However, after over an hour in the ring and getting beat on by both Reigns and Cena, Rollins was clearly worn down enough to be susceptible to Elias' finisher. I didn't like the fact that Elias was looking to wear down Rollins and go after his injured knee. I liked how he started out right away aggressively trying to get a pin. But after that, he should have gone for the Drift Away right away. They already made Rollins look like a star. I think they hurt Elias by having him take 10 minutes to win at that point. He should have at least attempted the Drift Away in the first 2 minutes of the match, not wait 10.
Asuka's Interview: This was not good. I know that it is difficult as Asuka's not a native English speaker. I don't know much about her background, so I don't know if she spoke any English before signing with WWE, or if she's mostly learned English here the last few years. Either way, I know I've heard her do a better job than this. This was rough. She was hard to understand. She seemed to have trouble getting out the words. I saw the same thing on the Olympics when a Russian ice skater was interviewed. She obviously spoke English fairly well, but had trouble doing a live interview which is understandable. It is totally understandable that Asuka would have trouble here, although being scripted and not having to come up with answers on the spot should have helped. But, she forgot some of her lines. I doubt any American WWE wrestler would do better cutting a promo in Japanese, but that doesn't mean that this wasn't a Miss. I believe she has better mic work in her.
Titus World Wide vs. The Bar: This is a replay from several weeks ago when I complained about WWE giving the joke tag team Titus Worldwide a surprise victory in a non-Title match against the Tag Team Champions. Rinse and repeat. Yes, Apollo Crews showed something in the Raw main event last week. That doesn't make up for the fact that he and Titus O'Neil are a joke of a team, especially when you throw in their statistician Dana Brooke. They are still the goofs that they always have been. The announcers talked more about the weather and Brooke's stats about how well her team does in certain temperatures than the match itself. You can't tell me that they are trying to make Crews more serious and significant with his effort last week when you present him in this way this week, even in a winning effort. This is lazy booking to give a random team a non-Title match to have them get an upset win over the Champions to earn a Title shot. I get that Jason Jordan's injury changed plans. I'm assuming we'd get another Rollins & Jordan vs. Cesaro & Sheamus match at Elimination Chamber to set up Rollins vs. Jordan at WM if he didn't get hurt. WWE needed to scramble to come up with something else for The Bar, but this was a lazy way to go.
Wyatt – Hardy: WWE has done some good things with the Bray Wyatt vs. Woken Matt Hardy feud, but most of it has been bad. This was a bad week. I didn't like when WWE started doing these back and forth heavily edited together promos when the feud began. I was glad when they went away from it. I was disappointed when they brought it back this week.
James & Bayley & Banks vs. Absolution & Bliss: This was not a good match. Most of the problems happened when Mandy Rose was in the ring. She is not ready for the main roster. She was very sloppy at times. I laughed out loud when Corey Graves said that she was a future Women's Champion. God I hope not. If she's the Champion when they have Asuka, Nia Jax, Ronda Rousey, Bayley, Sasha Banks, Alexa Bliss, Mickie James and even Sonya Deville on Raw, plus Charlotte, Becky Lynch, Natalya and Naomi on Smackdown, something has gone terribly wrong. The match also felt overly long and it dragged. It was booked to have two long stretches of the heels beating on a babyface which got boring after awhile. I get the psychology of it, but it didn't work well in this case. The little side story with Bliss not working well with Absolution was fine. The aftermath with Absolution and Bliss working together to beat up Bayley and Banks worked well. Bliss was great in realizing that they were about to turn on her. It was interesting to see James come to Bliss' aid to further their storyline from the last two weeks. They have this idea that each wrestler in the Chamber has one ally, which is fine. But, the match itself was bad.
For another view from the original Hitlist author, compare Jason Powell's views to mine by visiting prowrestling.NET's "Hitlist" section here.
Jon Mezzera is PWTorch.com's WWE Hits & Misses Specialist, providing his point of view for Raw and Smackdown each week. Email him at jmezz_torch@yahoo.com. Follow him on Twitter @JonMezzera.
---
NOW CHECK OUT LAST WEEK'S COLUMN: WWE RAW HITS & MISSES 2/12: Cena vs. Miz, Seth and Angle, Sasha vs. Banks, Asuka Video, Reigns vs. Sheamus, Words on Screen