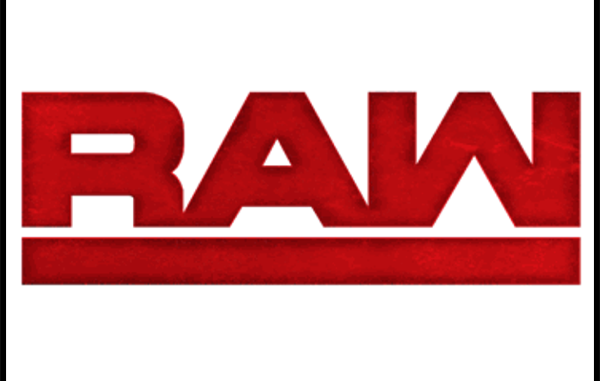 ---
SPOTLIGHTED PODCAST ALERT (YOUR ARTICLE BEGINS A FEW INCHES DOWN)...
---
KELLER'S WWE RAW REPORT
APRIL 9, 2018
NEW ORLEANS, LA.
AIRED LIVE ON USA NETWORK
Announcers: Michael Cole, Corey Graves, Jonathan Coachman
---
---
CHECK OUT OUR WRESTLEMANIA WEEK SALE. Go VIP for just $3.40 for a full month (over 65% off). DETAILS HERE…
Listen to our 110 minute post-WrestleMania Roundtable, ad-free 2.5 hour Post-WrestleMania Livecast hosted by Greg Parks with callers, and the Keller Hotline WM34 Q&A…
---
[HOUR ONE]
-Cole welcomed viewers to "the Raw after WrestleMania" as the camera panned the crowd.
-Stephanie McMahon walked out. Boos. She limped out with her left arm in a cast. Cole said she looked humbled after last night. The announcers touted Ronda Rousey's debut. Cole said it's being called the greatest WrestleMania debut ever. Coach said she surprised everyone "and what an in-ring natural she was." Coach also complimented Stephanie for holding her own because Rousey is an "all-world athlete" and the armbar was just too much for Stephanie to handle. Graves said you have respect that Stephanie was willing to even get in the ring with Rousey and now step out less than 24 hours after "being assaulted by one of the baddest women in the world."
Fans chanted "You tapped out!" when Stephanie walked out. She said she expected more from them. She said she knows the Raw after Mania "has a certain international flavor" and she "smelled it on the way out." She said she expected some sympathy. She told the fans they have to admit they were surprised at her performance. She said there was a lot of speculation about whether "she could make the transition" and by god she did it – referring to herself. "I knew exactly what I was doing. I knew if I challenged Ronda Rousey in my world, I could bring out the best in her." She said she deserves that pat on the back, so thank you.
She then introduced Rousey. It took a few seconds, but then Rousey's music played. Graves said Stephanie is letting bygones be bygones. Rousey walked out, smiling. Cole touted the sellout crowd of 14,821. There was a very loud "Ronda Rousey!" chant. Ronda smiled broadly.
Stephanie said she was spectacular and she showed heart and passion. She said she's a role model for people everywhere. She said she got beat by the best in the world and doesn't feel bad about that. She said her contract is to her as a WWE Superstar, "and there's nowhere we can't go." She said with them together, they can put the entire WWE Machine behind her "and blaze new trails the world has never seen before." She said with her in her corner, the fans will support her and follower her "and our message." The crowd chanted "bullsh–."
Stephanie said Ronda is smarter than those fans. "You know you need the office to support the talent, and they just don't understand." She said Rousey taught her a lesson last night and she paid the price. The crowd chanted "Shut the f— up!" She asked the fans to give it up for "my friend, 'Rowdy' Ronda Rousey." Fans weren't quite sure how to respond. Stephanie offered a handshake. Rousey shook her hand, then moved in for a hug. The crowd booed. Then her smile turned to a glare and she flipped Stephanie over and applied an armbar to her injured arm. Rousey threw off the cast and cinched the hold on again. Steph cried out in pain. Referees ran out. Coach said if she didn't have torn ligaments before, they're completely torn out now. Graves asked who does she think she is. Cole said, "Rowdy Ronda should change her name to Rebel Ronda." (That is not helping when Vince McMahon feeds Cole lines like that to say.)
Rousey left. When her music stopped, Steph begged the medics to be careful. "You deserve it!" chanted the crowd. Then they sang "Na Na Na Na, Good bye!" Jo Jo asked the audience to show a little respect for Stephanie McMahon. Boos.
(Keller's Analysis: Good follow-up. Stephanie was great here, and the crowd reacted how WWE would want minus the swearing. This seems to be setting up Stephanie hiring wrestlers to go after Rousey one after another in a Bobby Heenan-Hulk Hogan type of dynamic. It could be a lot of fun. Interesting they didn't have Rousey say anything this week. It wasn't needed, but it does show that of all skills Rousey has, that's the one that needs the most work.)
-The announcers then talked about the audience. Cole called them "non-traditional" and "the most impassioned." Coach said they're made up of WWE fans from around the world "who are willing to exercise their freedom of expression." Graves said they'll cheer the people they normally boo and boo the people they normally cheer, "and we love all of it, and it's all in the name of fun, so let's keep the party rolling, shall we?" Then Reigns's bloodied face showed up in black and white on the big screen and a sudden burst of boos were heard. Then Seth Rollins was shown raising the IC Title belt and cheers were heard. Then Nia Jax was shown and the crowd cheered.
(Keller's Analysis: Okay, so far everyone is cheering who they usually cheer and booing who they usually boo with ONE EXCEPTION.)
-WWE announced the Superstar Shake-up next week on Raw and Smackdown. [c]
-Highlights aired of WrestleMania including Asuka, New Day with the pancakes, Rousey, and Shane McMahon's leaping dropkick.
-Nia Jax walked out proudly with the WWE Raw Women's Title. The announcers talked about her victory being a win for people who have been bullied. The fans chanted "You deserve it!" She smiled as broadly as Rousey earlier. (This crowd is so rebellious!) Alexa Bliss and Mickie James then came out. Jo Jo called her Nia's "opponents." Bliss said there's no bigger bully here than Rousey unless you're talking about Nia. Bliss said fans should learn the truth about their beloved Nia. "She loves to throw her weight around," she said. "Which is clearly a lot of weight because it's two times the size of Mickie and three times the size of me. I'm just stating the facts here, people." The crowd chanted "Asshole!" Bliss said Nia attacked Mickie for no reason, and because of that she was distraught and therefore lost. "I lost because I am a compassionate woman." Bliss said she's cold as ice and that's why she doesn't have a partner tonight.
Nia told her to shut up. She said she enjoyed every second of what she did to Nia last night. She said she has a partner, and her name is Ember Moon. "Oh yeah!" said Cole. Good call-up. Cole said, "The Raw after WrestleMania is always full of surprises." (It's not over yet.) [c]
(1) NIA JAX & EMBER MOON vs. ALEXA BLISS & MICKIE JAMES
Cole said he heard some rumors that both Alexa and Mickie are lobbying to go to Smackdown as part of the Superstar Shake-up next week. Graves said she'll be fine either way. The announcers again talked about how unpredictable the crowd is (even though they've done nothing but be the best most enthusiastic crowd lately cheering for every babyface and booing every heel) and said it's high pressure for Ember to debut on Raw in front of them. Cole said Moon is the hardest worker you'll find in WWE. He touted her match against Shayna Baszler at NXT Takeover on Saturday. Moon won with the Eclipse. Coach said the Raw Women's Division is stacked.
WINNERS: Jax & Moon in 3:00.
(Keller's Analysis: Interesting choice to have Ember pin Bliss instead of Mickie. Could be a sign of Bliss going babyface after she moves to Smackdown. Moon looked good here. She'll be a star in the division.)
-Backstage Kurt Angle was shown smiling and taking on the phone about how Ember Moon is exactly the spark Raw needs. He was interrupted by Braun Strowman. Angle smiled and said his partner was a surprise. He asked where he was. Nicholas walked out from behind Strowman. Strowman said it pains him to say it, but he's relinquishing the Raw Tag Team Titles. Strowman handed Kurt the belt. Nicholas did, too, although he paused. Strowman said Nicholas has a scheduling conflict because he's still in fourth grade, but when he's done with school, they're coming back for them. Nicholas yelled, "And somebody's going to get these hands."
(Keller's Analysis: They got out of that cute little storyline quickly. I was interviewed about WrestleMania by a sports radio station today and the first question was about this, which doesn't surprise me. That's the mainstream attention angles like that are meant to generate. The excuse that Nicholas has to go back to fourth grade was as good as anything, and a nice little catch phrase at the end.)
-A vignette aired for No Way Jose. He is up next! [c]
-A WrestleMania collage aired including images of Daniel Bryan, Shinsuke Nakamura, Miz, Bliss, Undertaker, Angle & Rousey, and Reigns. (My hunch is they didn't show this in the arena because there was no reaction to any of them.)
(2) NO WAY JOSE vs. JOHN SKYLAR
Cole said on this Raw, you never know what's going to happen, except "we're going to have a party!" Jose came out with the unemployed followers of Adam Rose dancing behind him. Cole said he brought his conga line with him. They marched around the ring in a human train. Graves said Jose found the biggest group of maniacs on Bourbon Street he could find. Cole said Jose "is all about having fun until the bell rings, then he gets down to business." (Vince is practically ruining Jose before he debuts with these comments he's feeding Cole. Just let the damn gimmick speak for itself instead of telling fans how to feel.) Jose won with a lift-and-drop punch seconds into the match. He went back to dancing in the ring as the conga line danced at ringside.
WINNER: Jose in a few seconds.
(Keller's Analysis: They're going to go one of two directions with Jose – he's going to be a Flavor of the Quarter who Vince loses interest in and he gets relegated to lower-card oblivion until he's cut or repackaged – a la Fandango, Adam Rose, and Brodus Clay – or he takes off and finds an edge that rises above the fun one-note gimmick that it appears to be at first glance.)
-Backstage, Sheamus & Cesaro approached Angle and said they wanted their vacated tag team titles back. Angle said he's not going to just give them the belts because they "lost to frickin' ten year old." He said they'll have their rematch in three weeks in Saudi Arabia at WWE's Greatest Royal Rumble Event. He said their opponents will be determined in a Tag Team Eliminator mini-tournament – four teams battle this week, the two finalists battle next week. Sheamus & Cesaro were fine with it.
-A commercial aired for Backlash with a push that it's a "one-night" blending of the best of both brands. The logo is blue with a red giant "L."
(Keller's Analysis: It's interesting they're portraying this as a one-time special instead of the new normal with dual-branded PPVs. It's also worth noting Daniel Bryan wasn't in the collage of Smackdown wrestlers they showed.)
(3) THE REVIVAL vs. KARL ANDERSON & LUKE GALLOWS – Tag Team Eliminator Semi-Finals
Anderson landed a top rope neckbreaker on Dawson, then slingshot himself onto Dash at ringside. When he dove at Dawson with a crossbody, Dawson rolled through. Anderson hit a spinebuster and made the cover. Dash broke it up. Anderson fended off a double-team for a minute, but eventually took the Shatter Machine for the loss. Gallows, who was recovering from a dive at ringside, made it back into the ring too late.
WINNERS: The Revival in 3:00.
-They went to the announcers who promoted Make a Wish World Day.
-They promoted Seth Rollins was out next. [c]
-Seth came out and this "crazy bizarro international crowd" cheered him and chanted "Burn it down!" Seth thanked the fans and said with this IC Title win "Seth Rollins is back, baby!" He said "Grand Slam Rollins kind of has a nice ring to it." The fans chanted "Grand Slam Rollins." (They're so rebellious! I hope the announcers explain again to us why these fans are acting so odd compared to normal.) He said he got to win the last leg of his grand slam on the "grandest stage of them all at WrestleMania in front of you animals." He was interrupted by Finn Balor. Balor wore his LGBT t-shirt "Balor Club for Everyone."
(Keller's Analysis: WWE talks a lot about t-shirts and charities for other causes, but are letting Balor's t-shirt just be worn without comment.)
Balor said Seth was the better man last night. He said there was a triple threat match with a winner, a loser, and "dis guy," pointing at himself. He said he was left wanting more. He said he came out to tell him that he wants to be the first person to step up and challenge him for that Intercontinental Championship. Seth agreed with a handshake. Then Miz's music interrupted. Miz and Miztourage (Curtis Axel & Bo Dallas) walked out. "Let me be the first to say that you, Seth, do not deserve it!" Miz said.
[HOUR TWO]
Miz said he made the IC Title prestigious. He said he walked to the ring by himself at WM34 because he knew if they accompanied him, Seth would never stop complaining. Seth asked if he's saying he can't win without Miztourage. Balor agreed that's what he heard. Miz said he didn't want any asterisks. He said he is a changed man because two weeks ago he became a father to his beautiful daughter. Miz said his little angel watched his match in the arms of his beautiful wife, Maryse. Miz said when Monroe saw him lose, she cried. "You made my little princess cry!" he said. "And that made my wife cry. And when that happened – I'm man enough to admit it – I cried." The fans laughed.
Seth said that's big of him to admit he cried "because that's what everyone does when they watch you try to wrestle." He told Miz he can't lace his boots. Miz said Balor is owed nothing because he lost, whereas Miz is owed a rematch. Seth said he didn't forget, he was just waiting for him to bring it up. He can invoke his rematch clause "right here, right now." He asked the fans if they want to see that match. When they cheered, he said he doesn't want to invoke it now. He said he wants to invoke it at Backlash. Miz said if they want a match tonight, the three of them can take on the two of them. Seth and Balor considered it. Then signaled yes by taking off their shirts. Suddenly Jeff Hardy's music played. "He's back!" said Cole. He joined Balor and Seth. Cole said he's been out with a shoulder injury, but now Seth and Finn have back-up. "What a moment!" he said.
-Cole said Reigns was in one of the most brutal, physical matches he's ever witnessed. He said Reigns was beaten, battered, and bruised, and he's here tonight. Graves plugged Sasha Banks vs. Mandy Rose.
-A commercial aired for The Greatest Royal Rumble event in Jedda, Saudi Arabia where there will be a Universal Title rematch inside of a steel cage between Reigns and Lesnar, an IC Title ladder match (they flashed Miz and Samoa Joe on the screen), plus John Cena vs. Triple H one-on-one, and a 50 man Royal Rumble.
(Keller's Analysis: So is Reigns invoking his rematch clause? Oh wait, that doesn't make sense. So what justifies Reigns getting another title shot? It's a pretty loaded show.) [c]
-Graves said the six-man tag match has become official. Coach wondered how many more surprises they're in store for tonight.
(4) SASHA BANKS vs. MANDY ROSE (w/Sonya Deville, Paige)
The announcers talked about the Women's Royal Rumble briefly. Bayley came out and interrupted as the match was about to begin. Sasha wondered what she was doing out there. Bayley stood at ringside. Cole said she's there to offset Absolution. Sasha looked leery of Bayley. Coach talked about how the crowd is different and compared it to a soccer game. Coach talked about the potential for change in the Superstar Shake-up, including the possibility of Absolution being split up. They never explain how it works and who or what determines the changes. They cut to an early break. [c]
After the break, Sasha leaped off the top rope and his a crossbody for a two count. A ringside, Sasha leaped at Mandy and landed awkwardly on the back of her head when she was bent over. What was that? Bayley took a swing at Mandy when she made a move toward her, but Mandy ducked and Bayley hit Sasha. Graves said Bayley planned the whole thing. Bayley explained what happened and apologized. When Sasha returned to the ring, Mandy surprised Banks with a running knee to the head for the win. Cole said Sasha's little argument with Bayley cost her the match.
WINNER: Rose in 7:00.
-Standing mid-ring Paige said pro wrestling is her life (without saying the words "pro wrestling," of course). She said it killed her to watch and not be part of WrestleMania. She said some know and some don't, but due to injury she cannot compete in the ring anymore. She thanked the women in the back. She thanked Daniel Bryan for giving her hope. She said Edge was backstage and he showed her there is life outside of pro wrestling. She said she's going to have to go find something else. She thanked WWE for allowing her to entertain all of them for the past four years. She said she debuted in New Orleans four years ago and this is where she wants to retire. Fans chanted "Thank you, Paige!" She began to cry. The fans chanted, "This is your house!" She agreed this will always be her house. She paid the mic and her t-shirt on the mat and left to her music. Cole said she accomplished so much in her four years in WWE and called her a trailblazer.
-Cole plugged they'd talk about the Undertaker-John Cena match last night. [c]
-They went to the announcers who discussed Cena's unanswered challenges to Undertaker and then what happened at WrestleMania. Freeze-frames aired of the match and Cole said, "The Dead Man is back with a vengeance." No hint in commentary whether it was a final match or an indication he's ready for more.
-Elias strummed his guitar mid-ring. He asked who wants to walk with Elias. Cheers. He said after last night, it is undeniable that WWE stands for Walk with Elias. The crowd said it louder than ever. Elias said, "Wow!!!" He said in one year he has become the biggest musical act on the face of the planet. He said last night at WrestleMania, they all paid for an Elias performance, but it was interrupted. Fans sang, "Walk with Elias!" Cole said, "Well, it is the night after WrestleMania." Graves said it's a "bizarro crowd." Coach compared it to a soccer chant overseas. Elias said he's going to perform tonight. He said he understands it is basically the same crowd of unappreciative scumbags from last night. "We Resent That!" chanted the crowd. Elias said he's glad they can finally admit it. He told them to silence their cell phones and shut their mouths. He sang lyrics ripping on New Orleans and said he wants to punch them in the face.
Suddenly, Bobby Lashley's name appeared on the big screen and he marched out onto the stage. Cole declared, "Bobby Lashley is back!" He walked out. Cole said this is the Raw After WrestleMania and they were expecting surprises. Graves said he is as surprised as anyone. Coach wondered why he was there. Lashley entered the ring. Elias stood and didn't look happy. The fans chanted, "Welcome Back!" Elias took a swing, so Lashley blocked it and gave him a neckbreaker and then his delayed vertical suplex. Coach said Lashley just made a statement. He smiled and slapped hands on is way out.
-They cut to Angle who said to someone on the phone it's incredible Lashley is on Raw. He mentioned Ember Moon and No Way Jose and said it's not even the Superstar Shake-up yet. In walked Kevin Owens and Sami Zayn. They were all dressed up in suit jackets. They were in kiss-ass mode. They said he might not follow what happens on Smackdown, but they figured they'd check in with him because they had "a bit of falling out with management." Angle asked if they came looking for a job. He said that's rough, but he asked if they got fired for attacking their bosses. Sami said it was because of a personal vendetta and that won't happen here. Sami said they have learned they need to be team players. Angle said his tag team division is full, "but I hear TNA is hiring." The crowd went "ohhhh!" Owens told Angle they don't have to hire both of them. Sami was upset. KO said he has a family. Angle said they have all the talent in the world, but he has only one spot. He said they can wrestle each other for it – take it or leave it. Sami said, "Fine by me." KO thanked Angle. [c]
-More WrestleMania highlights aired.
-Heath Slater and Rhyno stood in the ring. Slater said it's a shame he and Rhyno aren't in the "tag team eliminator thing" because they were the first Smackdown Tag Team Champions. He said he's got kids. "Not one or two, but a whole slew of them!" he said. "So I need this job." He called out any team "man enough" to take them on. Fans chanted "AOP!" Rhyno yelled, "I don't care who it is! We'll do it for your kids!"
(5) AUTHORS OF PAIN (Aikem & Rezar w/Paul Ellering) vs. HEATH SLATER & RHYNO
Cole touted their NXT credentials. The crowd chanted "AOP!" They won with their Last Chapter finisher, pinning Slater.
WINNERS: AOP in 1:00.
-Afterward, they held up two fists and pushed Ellering back. It looked they were saying they didn't need him anymore. Ellering stood and stared back at them and shook his head.
(Keller's Analysis: It was cool to see Ellering back on Raw, but it appears it won't last long. Vince McMahon doesn't like managers, and Paige would have been a good one and Ellering would have added to the AOP act.) [c]
-Cole narrated freeze frames of the headlines from today stating Lesnar had re-signed with WWE. Graves said that's good news for Lesnar fans, bad news for anyone who wants to be Universal Champion. They plugged the cage match at the Greatest Royal Rumble on Apr. 27. Coach said over 60,000 will be in attendance to see it live.
-Reigns came out to loud boos. Cole said, "The Big Dog, Roman Reigns." Graves said he's walking slower than usual. Graves said he has 20-30 stitches from gashes in his head and a big bump on his head from Lesnar's elbow. Coach said 10 staples were needed. Coach said he is a warrior and he's wondering how he feels about the news that Lesnar got a new deal and now he gets another title shot. Cole said he knows Reigns will be happy. Coach said the Greatest Royal Ruble could "arguably be the best card we've seen since WrestleMania last night." (Way to go out on a limb.)
---
CHECK OUT OUR WRESTLEMANIA WEEK SALE. Go VIP for just $3.40 for a full month (over 65% off). DETAILS HERE…
Listen to our 110 minute post-WrestleMania Roundtable, ad-free 2.5 hour Post-WrestleMania Livecast hosted by Greg Parks with callers, and the Keller Hotline WM34 Q&A…
---
[HOUR THREE]
More boos. Loud boos as he stepped into the ring. Reigns looked hurt. Reigns said he got his ass kicked last night. Big cheer. He said he's here tonight and he can tell them that Lesnar isn't. He said he still doesn't know what happened yesterday. He said when he got to the Superdome, everything felt off. He said there were whispers behind his back. He said, "Vince couldn't even look him in the eye and smarten me up." He said Lesnar is one hell of a businessman "because on Wednesday, word got out he was going back to UFC, and today WWE released that he signed a new contract." He said he now has another match in a cage that he had no clue about "until I found out on the Internet." He said he doesn't know what they're scheming, but as long as they keep putting him in the ring with Lesnar, the story will end with him becoming Universal Champion. He dropped the mic. Boos. He was about to leave when Samoa Joe's music played. Cole said the surprises continue.
(Keller's Analysis: It seemed like fewer boos, so is that a good thing or a bad thing if the reaction just isn't as intense for Reigns anymore, if the boos aren't being replaced by cheers?)
Joe walked out onto the stage. "Joe! Joe! Joe!" chanted the fans. Joe said, "Let's break out the tinfoil hats because Roman thinks there's a conspiracy." He said last night Lesnar didn't just beat him, he exposed him. Joe said no matter how many whispers he heard and how many eyes couldn't meet him, he failed "and that makes you a failure." Big cheers. (This has the feel of the segment planned if Reigns won last night, but with some different wording, of course.) He said it makes Roman a liar because he lied to his fans and his family. He said he can't face the fact that every time they wrestle each other, "you get jacked up… you get broken and Brock Lesnar gets richer." Reigns paced and called Joe, who was still on the stage, to come closer. Joe said he keeps losing and keeps making excuses. Joe said the vicious cycle will end because after Brock is done rag-dolling him across the stage,  he'll be waiting at Backlash to put him to sleep.
(Keller's Analysis: So Joe gets the first title shot afterReigns beat Lesnar in Saudi Arabia? Doesn't seem like the crowd reaction will be better for Reigns in that situation.) [c]
-Matt Hardy spoke to his Andre Battle Royal trophy. In walked Bray Wyatt. Fans cheered as Matt and Bray laughed together. Bray said, "We're here!"
(6) MATT HARDY & BRAY WYATT vs. TITUS O'NEAL & APOLLO – Tag Team Eliminator Semi-Finals
Graves and Cole gave Coach a hard time for saying fans, when singing "He's got the whole world in his hands," were doing a football chant. They said they were just singing.
WINNERS: Hardy & Wyatt in 3:00.
-The announcers recapped the Stephanie-Rousey angle earlier. [c]
(7) KEVIN OWENS vs. SAMI ZAYN
KO came out first. Then Sami. Sami flip-dove onto KO at ringside a minute in. Cole said he wouldn't mind having either of them on Raw. Coach said they'd elevate an already loaded Raw roster. He said he disagrees with Angle limiting the roster addition to just one of them. Sami blocked a powerbomb attempt and catapulted KO into the ringpost. KO knocked Sami off balance into crouching himself on the top rope. He landed a corner swinging elbowdrop for a two count. He went for two more quick covers, both two counts only. [c]
After the break KO landed a cannonball in the corner. Coach said he's amazed at KO's agility "for a big man." Then he landed a frog splash for a near fall. KO landed a Pop-Up Powerbomb, but tumbled to the floor immediately afterward. Sami went for a top rope move, but Owens turned it around mid-air into a cradle suplex. Both men were down. The fans cheered. They were both counted down for a ten count. (That's a finish that never happens in WWE, so it felt a little too convenient and too contrived given the circumstances.) Jo Jo said since neither won, neither get the Raw roster spot.
WINNER: No contest.
-Backstage Woken Matt passed Jeff Hardy in the back. "It is delightful to see you and I am so happy you have overcome your broken condition," Matt said. Jeff said he tried to call him, but he's sure it accidentally got deleted. Bray walked up to Jeff and said, "Brother Nero!" They hugged. Fans cheered. Jeff said he's so happy his brother rendered Sister Abigail obsolete. Bray said he feels wonderful and walked away. The camera panned to Balor and Seth who asked what that was all about. Jeff shrugged. The fans laughed and applauded. [c]
-They hyped Bray & Matt vs. The Revival next week, plus Sasha vs. Bayley one-on-one next week from Hartford, Conn.
(8) FINN BALOR & SETH ROLLINS & JEFF HARDY vs. MIZ & MIZTOURAGE
Miz & Co. came out first. Then Jeff, then Seth, and finally Balor. Graves said Balor is sending a message that the Balor Club is for everyone and preaching acceptance. The screen promoted Raw tickets being available in Hartford, Conn. next week. Miz avoided Seth and tagged in Curtis. They cut to a break. [c]
[OVERUN]
The announcers discussed how the Superstar Shake-up works, and said the G.M.s get together and work out trades. Lots of dives after the break. Seth met Miz on the top rope and suplexed him to the mat. Balor then flip dove onto Miztourage at ringside. Miz snuck up and rolled up Seth, but Seth countered and then hit his Stomp.
WINNERS: Seth & Balor & Hardy.
-The three babyfaces beat up Curtis afterward with a series of big moves off the top rope. "One more time!" chants the fans. "Burn it up!" then took over. Seth landed a Stomp on Curtis. Seth's music played. "What a night!" said Coach.
(Keller's Analysis: For this type of crowd, this was a solid straight forward main event to present.)
-They went to the announcers who discusses the big changes that will happen next week with the Superstar Shake-up. Graves said he'd like to see A.J. Styles on Raw (Scratch that possibility now, right?). Cole said tag teams could be broken up. Cole thanked everyone.
(Keller's Analysis: That was so strange to see announcers sign off like that on camera, but I like it.)
---
---
If you are a close and long-time follower of ROH interested in contributing to PWTorch's ROH coverage, please drop me a line at kellerwade@gmail.com. Thanks!
---
Check out the WrestleMania 34 Post-Show, the "Wrestling Night in America" Sunday night podcast hosted by Greg Parks with 2.5 hours of analysis with live callers.
---