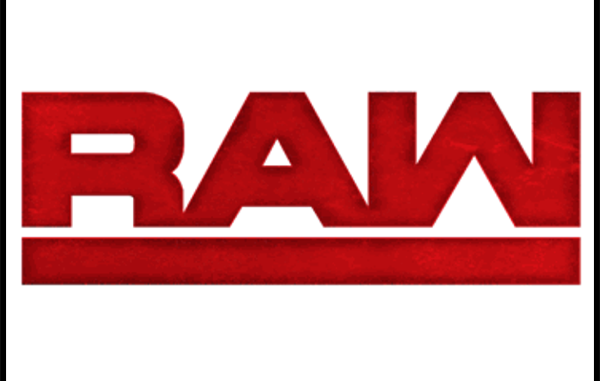 ---
SPOTLIGHTED PODCAST ALERT (YOUR ARTICLE BEGINS A FEW INCHES DOWN)...
---
HEYDORN'S WWE RAW REPORT
APRIL 9, 2018
NEW ORLEANS, LA
AIRED LIVE ON USA NETWORK
Announcers: Michael Cole, Corey Graves, Jonathan Coachman
[HOUR ONE]
-Stephanie McMahon's music hit to kick off the show and Stephanie walked out to the ring with a sling on the arm that was caught in Ronda Rousey's arm bar last night at WrestleMania. Cole sold Stephanie's pain like a million bucks and Coach put over Stephanie's success against the former UFC champion in the match last night.
The crowd chanted "you tapped out" and Stephanie addressed it by saying she expected more from the post-WrestleMania crowd.
Heydorn's Analysis: Stephanie is fantastic at handling rowdy crowds like these. She is smart as she gives them the opportunity to be vocal which in turn appeases them and allows her to continue her business. 
She went on to say that the audience had to be surprised with what she was able to accomplish against Ronda Rousey. She went on to say that she was able to bring out the best in Ronda Rousey at WrestleMania. From there, Stephanie introduced Ronda Rousey and Rousey made her way to the ring to a chorus of cheers from the crowd. Ronda smiled on the ramp, slapped hands with fans on her way to the ring, and then climbed inside it.
Heydorn's Analysis: Ronda was amazing at WrestleMania last night. No doubt about it. She still needs to work on that smile. I can appreciate her allowing her natural emotions to dictate her work. That said, the smile comes off as if she's still overwhelmed by what she's doing. She needs to start taking these segments over instead of just appearing happy to be in them. 
In the ring, Stephanie said that the better woman won at WrestleMania when she tapped out. She said Ronda was spectacular and that she was truly a role model to everyone around the world. Stephanie said she got beat by the best in the world. Stephanie said she would be able to put her entire WWE machine behind Ronda. She then said that Ronda taught her a valuable lesson. The crowd chanted intensely at Stephanie during this. Stephanie then awkwardly called Ronda her friend and they two proceeded to shake hands and hug. Then, Ronda's smile became a frown and she locked in the vicious armbar again on Stephanie. The crowd ate this up big time and went nuts for the move. Ronda then released the hold as WWE officials entered the ring to check on Stephanie. Ronda smiled and left the ring to a chorus of cheers.
After Ronda left, Stephanie cringed in pain as the camera zoomed in on her facial expressions. The segment finished when JoJo told the audience to show some respect for Stephanie McMahon and the audience booed loudly as Stephanie walked through the curtain. (c)
Heydorn's Analysis: A pretty standard segment from Ronda here. Nothing big storyline-wise so its still up for debate on where this will go. That said, Ronda even with the smile appeared more comfortable than she has in previous promo segments. The key with her is the physicality. That is where she shines. 
-A commercial aired for the WWE Superstar Shake-up which is primed to begin next week
Jax came down to the ring first and received a very nice reaction from the post-Mania crowd. The audience cheered loudly and gave her a standing ovation as she stood in the ring.
Alexa Bliss and Mickie James came to the ring next. Bliss cut a promo on her way down and said it was about time for everyone to hear the truth about Nia Jax. She said that Nia was the true bully in the WWE and loves to throw her weight around. She then said "obviously that's a lot of weight." The crowd chanted "asshole" at Bliss. Bliss said she lost at WrestleMania because she was distraught over what Nia did to Mickie James ahead of the match. Bliss then said deep down, Jax was cold as ice. Jax then interuppted and told Bliss to shut up. Nia said she did enjoy what she did to them at WrestleMania. Jax then said that had a partner waiting to tag with her. From there, Nia Jax announced Ember Moon. Moon received a tremendous reaction.
Heydorn's Analysis: Great segment. Jax looked the part of a worthy babyface champion and got the desired reaction that comes with that. Bliss was wonderful as well as she played the heel role to a "T" with excuses galore as to why she lost the title. Moon's debut was a surprise. I figured she would be in line for a call-up but it didn't cross my mind that she'd be involved in this story. Nice surprise and the audience clearly loved it. 
(1) NIA JAX & EMBER MOON vs. ALEXA BLISS & MICKIE JAMES
The match began with Jax and James in the ring. Jax got the upperhand early, before Bliss and James targeted Nia's knee to gain momentum. Jax got the control back with a headbutt and then tagged in Ember Moon to the crowd's enjoyment. Moon was on fire when she entered the match. She showcased her athleticism with a variety of kicks and suplexes.
Eventually, Moon climbed to the top rope and hit the Eclipse on Bliss. Moon then made the cover for the 1,2,3 win.
WINNER: Jax and Moon via pinfall
Heydorn's Analysis: This match did the job to position Moon prominently. She owned the match and carried the load within it. More importantly, Moon looked like a star to me and didn't let the moment get her. That's good news. 
-Backstage, Kurt Angle was shown talking on the phone. He said that Moon would add a spark to the women's division on Raw. Strowman then entered the shot. Angle congratulated him on the win and then asked where his tag team partner was. From there, Strowman proceed to relinquish the tag titles because of Nicholas's scheduling conflict.
Heydorn's Analysis: Figured something like this was going to happen. I haven't loved this story from the start. Last night was funny, but that's all it was. To me, Strowman winning these titles hurt the tag division that will now need to be rebuilt. Strowman was already massively over before this tag team deal. I don't think he's more over now because of it, but the division is damaged. All in, I don't think it was a valuable risk to take.
-A promo video aired for the upcoming debut of No Way Jose (c)
(2) NO WAY JOSE vs. JOHN SKYLAR
No Way Jose hit the ring with a train of dancers behind him. The crowd appeared to love the entrance and were dancing along with Jose as he made his entrance. His opponent was already in the ring waiting for him. Cole made a point during the entrance to say that Jose has fun until its time to get down to business in the ring. Instantly, Jose dismantled Skylar with his wind up knockout punch and covered him for the 1,2,3 win.
-After the match, Jose danced around the ring with his dancers and the audience.
WINNER: Jose via pinfall
Heydorn's Analysis: This gimmick never reached its true potential for No Way Jose in NXT. To me, like Elias, its better suited for the main roster anyway. 
-Kurt Angle was shown backstage watching No Way Jose's debut. The Bar confronted them and asked for their titles back since Strowman and his partner forfeited them. Angle asked if they were nuts and proceed to inform them that a mini eliminator tournament was put into place with the winner facing The Bar at the WWE Live Special in Saudi Arabia for the tag team titles. He then said the first matches of the eliminator tournament would take place tonight. The Bar seemed to be ok with annoucement and nodded their heads in agreement as they walked off the shot. (c)
Heydorn's Analysis: A tournament is an effective way to rebuild a division when needed. See the cruiserweight division as the latest example. The tag team division as a whole will benefit from this and it gives new teams (AOP) an avenue to debut in a major way. I'm on board. 
(3) THE REVIVAL vs. GALLOWS & ANDERSON
The match was underway when the show returned from the break. The Revival had the momentum as The Bar watched from the backstage area. The Revival really worked to showcase themselves as tag team specialists and did so with frequent tags and seamless tandem offense. Gallows attempted on various occasions to make the tag to his partner, but The Revival cornered him to prevent him from doing so.
Eventually, Gallows made the tag and Anderson came out of the gate with a flurry of offense including a springboard splash and a top rope cross body. From there, he connected with a spine buster and tried to cover, but only got a two count. After a blind tag, The Revival connected with a Shatter Machine to get the 1,2,3 victory. (c)
WINNER: The Revival via pinfall
Heydorn's Analysis: A fast match with nothing notable outside of the fact
-Out of the commercial, Seth Rollins hit the ring with his new Intercontinental Championship in hand. The crowd ate him up and applauded for him loudly as he stood in the ring with the mic. Rollins said that was the loudest "Burn It Down" yell he's heard which prompted the crowd to chant it. He then held up the IC title and proclaimed that Seth Freakin Rollins was back. He called the crowd wild and said that grand slam Rollins had a nice to it. The crowd responded by simply chanting that for him. He said the most special part of becoming a grand slam champion was the fact that he was able to do it on the grandest stage at WrestleMania.
Heydorn's Analysis: Nothing notable in this match outside of The Revival getting a victory. They've fallen off a cliff in the year they've been on the main roster and comparing their reaction from last year's post-Mania Raw to tonight's is pretty staggering. 
[HOUR TWO]
Finn Balor's music proceeded to hit and Balor walked out to the ring because he had something he needed to get off his chest. Balor told Rollins congrats and that he deserved the win. Balor told Rollins that he was the better man last night. He said that last night was a triple threat match and that there was a winner, a loser, and him. Balor then said he wanted to officially be the first person to challenge Rollins for the title. Rollins agreed and shook his hand before Miz interuppted.
As Miz walked to the ring, he said that Miz didn't deserve the first title shot. He said instead, he deserved the first shot. Miz said he needed to deviate from his successful plan in order to prove to the world that he could win. He then called himself a changed man because he became a father just over a week ago. He said that everything he does affects her. Miz then said that when he lost at WrestleMania, his daughter cried. From there, Miz looked at Rollins and said that he made his princess cry. In response, Rollins said he was proud of Miz, but said that he simply couldn't lace his boots up. Miz then said that he is contractually owed a rematch clause. Rollins said he figured that would come up and suggested they do the rematch immediately in New Orleans. Miz simply said no and that he would call for the rematch when he wants to. From there, he said he'll be invoking that clause at WWE Backlash. Miz then said that he is up for match though and said that the Miztourage could take on Rollins and Balor 3 on 2. They accepted the match, but Jeff Hardy's music then hit to become the third man on team Rollins.
Heydorn's Analysis: This was a fun segment. For one thing, the crowd was very into it which always helps. The other part was Seth Rollins. He looked very comfortable with that IC belt on his shoulder and spoke naturally when addressing the wild crowd. As usual was Miz was good to. This week as opposed to last week, he was able to use his daughter's birth to elevate his heel persona rather than make himself likable. The bit with him crying did just that and was incredibly effective. Hardy returning was a nice surprise and as of now given the music and the look, he'll be on his own away from Woken Matt Hardy. 
As Hardy dove into the ring, Miztourage snaked away. Back in the ring, Rollins, Balor, and Hardy high fived as the crowd went nuts. (c)
-Out of the commercial break, Graves said Angle made the Miztourage vs. Balor/Rollins/Hardy official for later in the night.
(4) SASHA BANKS vs. MANDY ROSE
With Rose and Absolution in the ring, Sasha Banks made her entrance. As she walked down the ramp, the announce team discussed the happenings between Banks and her best friend Bayley in the WrestleMania Women's Battle Royal. From there, Bayley's music hit and Sasha looked confused as she made her way to ringside to be in her corner.
The match began with Rose tossing Banks outside of the ring. Rose rolled her back in and Sasha captialized by using a Lou Thesz Press to get her down. She followed that with punches and a vertical suplex before attempting a pin in which she got a two count. From there, Rose was able to quickly get the momentum in the match. Rose smashed Banks into the turnbuckle and quickly Banks did the same thing as the show cut to a commercial. (c)
Out of the commercial, Rose had the abdominal stretch locked in on Banks. Sasha worked to battle out and did so with an array of clotheslines and dropkicks. Banks then climbed the top rope and connected with a double knee stomp. Banks covered after, but Rose kicked out at two. After the pin, Rose rolled out of the ring and clocked Banks with a punch. Rose then pushed Bayley and as Bayley looked to retaliate, she ended up punching Rose on accident. From there, Banks stared down Bayley and went back into the ring where Rose was waiting. Rose hit her knee to the face finisher and pinned Banks for the 1,2,3 win.
WINNER: Rose via pinfall
Heydorn's Analysis: They really have to kick this feud into a higher gear. Its been the same story week in and week out for the last month plus. Heading into WrestleMania, I understood the treading water. Tonight was the night to go further and bigger and still it was more of the same. That tells me they may not be sure where they want to go. 
-After the match, Paige grabbed a microphone and said she needed to come clean about something. She said she was born to be in the ring and she hated that she had to miss out on WrestleMania weekend. She then said because of neck injuries, she can't perform anymore as an in-ring competitor. She said it was a hard thing to say as the crowd chanted "thank you, Paige." From there, she thanked everyone in the women's locker room, her family, and Daniel Bryan. She said that Bryan wrestling gave her hope for the future. She then thanked Edge and the WWE. Paige ended her speech by saying "this will always be my house." (c)
Heydorn's Analysis: This was a beautiful moment for Paige. It was nice to hear her address her future and her injuries. That said, the entire thing was a little out of the blue. It had zero build and just kind of happened after the Rose/Banks match. The feel was strange, but the content in her words seems genuine. I truly hope that like Edge, she's able to find life after wrestling. 
-Out of the commercial, recap montage aired of Cena vs. Undertaker at WrestleMania.
-From there, Elias was in the ring strumming the guitar as the audience clapped along. He then did his standard deal and trolled the audience with cheers and burns. He said in one year he's become the biggest musical act on the planet. He said that the fans paid to see Elias at WrestleMania, but that was interuppted. The crowd went nuts during this segment chanting soccer style for Elias. He then called the audience scumbags which got some boos, but those boos turned into "we are scumbags."
Heydorn's Analysis: In front of a crowd that truly made no sense with their reactions at times, Elias did a good job. He is more of a troll than a heel and asks for this reaction because of that character decision. If he picked a lane and stayed in it, I think the audience would act more consistent with him. That said, this crowd has been all over the place. Even after saying he would punch them in the face, they cheered. Tonight's reaction was what is was, but long term, Elias needs a better direction to better control the crowd's response to him. 
From there, he sang about New Orleans as the crowd chanted along. Then, Bobby Lashley interuppted the song to a huge ovation from the audience. The announcers put Lashley over huge with their commentary as he faced off with Elias. The crowd chanted "welcome back" as hit a neck breaker on Elias. From there, Lashley lifted Elias up for a one armed suplex.
Heydorn's Analysis: Huge debut. Lashley looked great and more comfortable than the last time he was in a WWE ring. 
-Backstage, Kurt Angle was shown talking on the phone about his big acquisitions. Then, after a knock on the door, Kevin Owens and Sami Zayn appeared on screen. Angle questioned their motives in coming to him looking for a job. They said they've learned a lot in the last 24 hours and that they needed to be team players. Angle said his tag team division was full, but that he heard TNA was hiring. Owens then said that he didn't need to hire both of them which angered Zayn. From there, Angle said he has one spot open on Raw and that they could fight each other for it. Both Zayn and Owens agreed. (c)
Heydorn's Analysis: This was a fun segment and for this audience, the TNA line worked great. Owens and Zayn played the heel with its tail between its legs role well while showing dissension due to Angle only having one spot available. Of all the ways they could have gone with this, I thought this was effective in progressing their story. 
-After the commercial break, Heath Slater and Rhyno were in the ring talking about needing a challenge because Slater had kids to support. From there, Authors Of Pain answered the challenge. The commentary put over AOP's physicality and the acumen of Paul Ellering.
Heydorn's Analysis: AOP was more than ready for this debut. They've proved themselves on the NXT roster for a long time and look the part of a great main roster team. I see championships belts in their very near future. 
(5) AOP vs. HEATH SLATER & RHYNO
The match began with AOP dominating. They connected with a second rope chest stomp and followed that up with The Last Chapter. They then covered for the 1,2,3 win.
WINNER: AOP via pinfall
-After the match, as AOP walked back up the ramp, they stopped Ellering in his tracks and left him at ringside. Cole asked, "Did they just diss their manager?" (c)
Heydorn's Analysis: The match was exactly what it needed to be. Short and dominant. The Ellering angle was incredibly surprising. He carried a major load for AOP in NXT and is needed for them to take big steps on the main roster. 
-After the commercial, Roman Reigns slowly and gingerly walked to the ring. The crowd booed him intensely as the commentary team put over the physicality of the Universal Title match last night at WrestleMania against Brock Lesnar. The crowd booed his entire entrance.
[HOUR THREE]
With the crowd booing like crazy, looking dejected, Reigns said he got his ass kicked last night. The crowd cheered for that line. He then said that Brock Lesnar wasn't in attendance. He said everything looked off with everyone backstage at WrestleMania. He called Brock Lesnar a good businessman and said he didn't know what was being schemed up. He ended by saying that if "they" keep putting him in matches with Brock Lesnar, the story will end with him becoming Universal Champion.
Heydorn's Analysis: The WWE just isn't doing themselves any favors in pitting Reigns against the office. Nobody believes that. In fact, I'd say everyone knows its the exact opposite. Last night's reaction proves that. Why they would double down on that part of the angle is mind numbing to me.
After Reigns dropped the mic, Samoa Joe's music hit and he walked to the ramp for a promo. He made fun of Reigns thinking there was a conspiracy against him and said that Lesnar didn't just beat him, but he exposed him. Joe then said that because Reigns didn't beat Lesnar he failed and that he was a failure. Joe then said that every time Reigns faces Lesnar, Reigns gets jacked up and Lesnar gets richer. Joe ended by saying that after Reigns fails against Lesnar inside the steel cage, he'd be waiting for him at Backlash. (c)
Heydorn's Analysis: Now THAT is a pro wrestling promo. Wow. Joe was able to temper his yells and deliver a very effective promo that cut right into the heart of the Reigns/Lesnar issue. He was intricate in his wording and looked powerful contrasted with a broken down Reigns. A home run if you ask me.
-After the commercial break, with Titus Worldwide in the ring, Woken Matt Hardy and Bray Wyatt were shown with the Andre The Giant Battle Royal trophy. Hardy talked some rambling nonsense then the two appeared in the ring.
(6) MATT HARDY & BRAY WYATT vs. TITUS WORLDWIDE
The match began with Titus and Hardy exchanging chants with each other and the audience. Then, Hardy and Wyatt got the momentum with strikes that caused Titus to tag in his partner, Apollo.
Apollo was able to use his athleticism to get a little of the momentum back, but was stopped due to a boot to the face by Wyatt. He then followed up with forearms to the back of Apollo's head before tagging in Hardy. Hardy did the same thing and then smashed Apollo's head into each of the turnbuckles. From there, Wyatt tagged into the match and was whipped by Hardy into Apollo who was in the corner. Out of that, Hardy connected with the Side Effect on Apollo and then covered for a two count.
Eventually, Hardy connected with the Twist Of Fate out of Wyatt's Sister Abigail for the 1,2,3 win.
WINNER: Hardy and Wyatt via pinfall
Heydorn's Analysis: Hardy and Wyatt were incredibly over tonight. Everything they did got a massive response. The question will be, can this great response be sustained across the country as they go city to city. It didn't for Hardy alone, but Wyatt added to the mix gives the act a familiar face. That could be the difference maker. 
(7) KEVIN OWENS vs. SAMI ZAYN
Owens hit the ring first to a nice response. Sami Zayn entered the ring next and the audience responded to him as a babyface. They ran with his entrance theme and Zayn thanked them as he stood on the ring post.
The match began with Zayn attempting a Helluva kick, but missing. From there, Owens tried the popup powerbomb, but Zayn was able to counter. From there, Zayn was able to land a suicide dive on Owens to gain the early momentum in the match.
Heydorn's Analysis: I know we've seen these two face off hundreds of times, but whenever they do, I get the big fight feels. They have a chemistry that is a lot like Ciampa and Gargano. 
Eventually, Owens gained control of the match due to well timed clotheslines. (c)
When the show returned from the commercial break, Owens was in control and attempted a second popup powerbomb. Zayn countered hit his blue thunder bomb instead. From there, he looked for a second helluva kick, but Owens rolled out of the ring. Zayn then went for his diving tornado DDT through the ropes, but Owens countered with a kick to the head. Owens then kept up the offense and hit his cannon ball followed by a top rope splash. Out of that combination, Owens covered, but Zayn kicked out at two.
Finally, after a flurry of corner clotheslines, Zayn connected the helluva kick. He was unable to make a pin attempt right away because Owens fell into the ropes. Zayn worked to pull Owens out of the ropes and as he did, Owens landed the popup powerbomb. The powerbomb caused Owens to fall out of the ring so he was unable to make the pin either.
Heydorn's Analysis: Both guys set up the finisher spots at the beginning of the match when both missed on them. The smart crowd noticed this and appreciated it. 
From there, Zayn tried a super-plex off the top rope, but Owens countered with a side slam of his own. This left both men laying on the mat and neither were able to make the ten count.
WINNER: No contest double count out – neither goes to Monday Night Raw
Heydorn's Analysis: This was a really good match that the crowd connected with immediatley. I'm fine with the finish because it appears as if WWE is going to milk the Zayn and Owens story for the next few weeks. To do that, they need chapters and this match was one of them and a good one at that. 
-Backstage, Jeff Hardy ran into Matt Hardy. The two chatted as Matt introduced Jeff to Bray. The two embraced and all appeared to be well in Wyatt/Hardy land.
(8) MIZTOURAGE vs. FINN BALOR, SETH ROLLINS, & JEFF HARDY
The Miztourage hit the ring first and then the show went to a commercial break. (c)
After the commercial, Jeff Hardy made his entrance and was followed by Rollins and Balor. The match began with Rollins and Miz before Miz cowardly tagged in Curtis Axel. Axel got a quick upperhand via shoulder tackle before Rollins took him down with an arm drag. From there, Axel was able to tag in Bo Dallas, but Rollins was able to maintain momentum. Rollins then tagged in Hardy who connected with two sets of Poetry In Motion with Rollins as the table base. (c)
Out of the commercial break, Balor was the legal man and was plowing through each member of the Miztourage. He stomped Dallas in the gut and then connected with chops to the chest. From there, Balor was distracted by Miz at ringside which allowed Dallas to take him down from behind.
Heydorn's Analysis: Such a heel move by Miz. He's had some questionable antics involving his daughter, but the guy plays a true heel better than most on the roster. 
With Balor down, Miz saw an opportunity and tagged into the match. He laid in some of his offense including his twisting neck breaker before tagging in Axel. Axel laid in his offense as well before tagging in Dallas again. Dallas locked in a sleeper hold which Balor broke with a chin breaker. With both men down, Dallas tagged in Miz who stopped Balor from making his hot tag.
Finally, Balor was able to make the tag after hitting Miz with a drop kick. He tagged in Hardy who was on fire after the hot tag. He hit an inverted DDT and a whisper in the wind as the crowd chanted "brother nero." Eventually, Rollins was tagged into the match and proceeded to clean house with suicide dives on the Miztourage. He then tossed Miz back into the ring. From there, Rollins hit a top rope superplex into the Falcon Arrow. He then covered, but the pin was stopped by Bo Dallas. The finish saw Rollins connect with The Stomp on Miz for the 1,2,3 victory.
WINNER: Rollins, Hardy, Balor via pinfall
Heydorn's Analysis: Not much to analyze storyline-wise but the match was spot on for this post-Mania show and crowd. 
-After the match, Bo Dallas and Axel tried to attack the celebrating babyfaces and were gifted finishers from Balor, Rollins and Hardy.
---
NOW CHECK OUT LAST WEEK'S REPORT: HEYDORN'S WWE RAW REPORT 4/2: Alt Perspective coverage of live show from Atlanta including go-home WrestleMania 34 hype, Seth Rollins vs. Finn Balor, and more