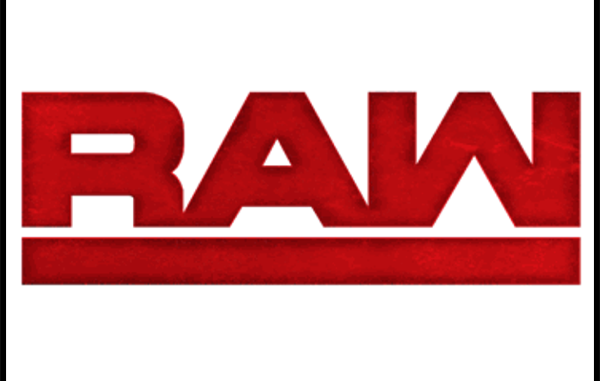 ---
SPOTLIGHTED PODCAST ALERT (YOUR ARTICLE BEGINS A FEW INCHES DOWN)...
---
HEYDORN'S WWE RAW REPORT
APRIL 30, 2018
MONTREAL, CANADA
AIRED LIVE ON USA NETWORK
Announcers: Michael Cole, Corey Graves, Jonathan Coachman
[HOUR ONE]
-The show began with a promotional recap video from last Friday's Greatest Royal Rumble in Saudi Arabia.
Heydorn's Analysis: Well, if you thought WWE would downplay last week's event after some of the flack they took over it, you were wrong. They should be embarrassed of this video.
-After the video played, Roman Reigns's music hit to a shockingly loud amount of boos from the Montreal crowd. Graves called the Saudi Arabia response to Reigns "much better" than the one he got in Montreal. As Reigns walked to the ring, Michael Cole outlined the controversy of Reigns's latest loss to Brock Lesnar due to a cage match technicality. They then showed a graphic in which the referee apologized for his call in the match that Lesnar the winner.
Heydorn's Analysis: It sounds like the announcers are just making excuses for Roman Reigns. This type of commentary doesn't help Reigns get over as a babyface. Quite the opposite actually. It doubles down on exactly why fans reject him. 
In the ring, Reigns stared at the crowd as they booed him which allowed the audience time to start a "Roman sucks" chant. Reigns then said he wasn't going to make excuses but that we all saw what happened and that he was the real Universal Champion. This prompted the crowd to loudly chant "Roman sucks" once again. Roman then said he should be the Universal Champion, but that he isn't, yet. Reigns then said that people doubted him and lost faith in him and he is a man of his word and beat Brock Lesnar in the steel cage. Reigns said he would tell Lesnar that himself, but that Lesnar wasn't there.
Heydorn's Analysis: Nothing about Reigns here screamed likable babyface. Per the norm, he came off as arrogant and dismissive. 
From there, Samoa Joe interuppted Reigns on the big screen. Joe told Reigns that on Sunday at Backlash, he would put his downward spiral of a career to sleep. After, Jinder Mahal's music hit and Mahal walked out to the ring. On the way, Mahal said he can't stand when people make excuses for their shortcomings. Jinder said that Roman lost fair and square to Brock Lesnar and that he would lose to Samoa Joe at Backlash. He then said that he would lose to him tonight.
Heydorn's Analysis: Mahal got cheered here up against Roman Reigns. If that doesn't tell WWE something about where Reigns is, I'm not sure anything will. 
Mahal said that he would eventually raise the Universal Championship and he would prove that tonight when he beats Roman Reigns. Then, Sami Zayn's music hit and audience popped huge. Zayn milked the cheers and said that due to his vertigo he wasn't able to even attend the Greatest Royal Rumble event. He said that he was much better and that he could make things right in his hometown by being the one to take on Roman Reigns. This prompted Kevin Owens to hit the ring and he got a thunderous pop from the crowd. Like Zayn, Owens milked the reaction and said something in french that the audience loved. He then said that with all due respect to Sami Zayn, people want to see Roman Reigns vs. Kevin Owens. Owens then called for a crowd reaction contest with the winner getting a shot at Reigns. Zayn was up first and got a nice response. Mahal got booed out the building and Owens himself got the largest response. Immediatley, Reigns punched Owens in the mouth and the brawl between the the four was on. Eventually, Owens, Zayn, and Mahal got the upperhand on Reigns which prompted both Bobby Lashley and Braun Strowman to come out and make the save. The crowd booed as Lashley helped, but seemed to enjoy Strowman. From there, the "babyfaces" cleared the ring. (c)
Heydorn's Analysis: Wow. WWE is playing with fire in attempting to utilize Strowman and Lashley to get Reigns cheered. The crowd was not into those saves and clearly wanted to see Reigns get beat up by Owens, Zayn, and Mahal. I question WWE's motives here. If Reigns is the project, why put him in a position in which the entire universe knows he'll get booed up against the hometown guys in Zayn and Owens. Reigns is way off track as it is, booking him this way just throws him off it further. 
-Out of the commercial break, Elias was in the ring for a performance and worked his usual shtick of trolling the audience. The crowd played along and Elias ended by singing a song about Bobby Roode. Then, just like last week, Roode's glorious entrance interuppted the song. (c)
(1) ELIAS vs. BOBBY ROODE
After the commercial break, Roode and Elias were already doing battle in the ring. Roode had the momentum of the match after connecting with an atomic drop. From there, he whipped Elias into the ropes and then hit a top rope neck breaker. From there, Roode covered for a two count pin attempt. Out of the pin, Elias rolled to the outside of the ring and then hung Roode's neck on the top rope when Roode walked over to pull him into the ring. From there, Elias locked in a head lock submission and took Roode down to the mat. During this the broadcast split screens for Backlash promotion.
Heydorn's Analysis: Nothing significantly different in this match compared to last week. Elias and Roode seemed prime for a double turn as the fans clearly want to cheer Elias and have become indifferent to Roode outside of the word "glorious."
Back in the ring, Elias maintained control with chops and full throw of Roode across the ring. Elias then connected with a mule kick before covering Roode for a two count. (c)
After the commercial break, Elias was still fully in control of the match. He chopped Roode again the corner and then attempted a second mule kick, but Roode countered with a kick. Out of that, Roode nailed Elias with a spinebuster and then covered for a two count. Out of the pin, Roode climbed to the top rope. Elias followed and the two exchanged punches while perched on the top turnbuckle. Finally, Roode connected with headbutt that sent Elias down to the mat. Roode then connected with a top rope axe smash and covered again, but only got a count of two. From there, with Roode selling a throat injury through the better part of the second half the match, Elias sent him throat first into the ring post. This prompted even more selling from Rood as the medical team checked him out at ringside. As this happened, Elias picked up the microphone and declared himself the winner of the match. He then walked up the ramp as Roode gasped for air near the ring. (c)
WINNER: Elias due to Roode being medically unfit to continue the match.
Heydorn's Analysis: Well, scratch what I said earlier. After the first half of the match, this clicked into second and third gear after a few properly timed near falls. The throat work by Elias was well done and now these two have a reason to be fighting each other. Purpose is everything and tonight's angle gave them that ahead of a presumable match Sunday at Backlash. That said, Elias injuring Roode wasn't quite heelish enough for me. Guys slam each other into ring posts all the time. I think to get Elias more heat, he needed to beat up Roode after the injury occurred to further drive that story home between the two.
(2) AUTHORS OF PAIN vs. JEAN CLAUDE & FRANCOIS
AOP hit the ring to a nice response from the crowd. Backstage, Charley Caruso interviewed local french Canadians ahead of their entrance and said that they asked for the match against AOP. Francois started out and was immediatley destroyed by Razar. Francois then tagged in Jean Claude who got a monster clothesline from Razar as well. Razar then tagged in Akim for their double powerbomb. From there, AOP hit the Last Chapter for the 1,2,3 win.
WINNER: AOP via pinfall
Heydorn's Analysis: Typical squash match but an effective one. AOP looked impressive and destructive just like they need to. If WWE doesn't have anything significant for these guys, matches like this will do the trick to begin getting them over. 
-After the match, AOP cut an in-ring promo and said that the book of pain remained open. They then said there would be a chapter for every tag team on Monday Night Raw. They finished by yelling something into the microphone and walking out of the ring. (c)
Heydorn's Analysis: Too much yelling for me. i get that they are monsters, but you couldn't even understand their last sentence. Moments like that are why they need Paul Ellering. 
-Out of the commercial break, Seth Rollins hit the ring to massive pop from the crowd.
Heydorn's Analysis: Nice to see that Burn It Down is over. I didn't think it would click, but it has and has enhanced the Rollins entrance. 
[HOUR TWO]
In the ring, Rollins grabbed a microphone and smiled at the cheering crowd. Rollins called the audience wild which prompted them to cheer even louder. He then said that the last month of his career was wild as well and took the crowd on timeline of his recent Intercontinental title defenses. The audience then continued to cheer and sing soccer-like chants at Rollins.
Heydorn's Analysis: With the response that Rollins is getting here, its hard not to think about how interesting this company would be with him running around on top instead of Roman Reigns. This is the response of a tried and true babyface. 
After the soccer chants, the audience chanted "you deserve it" which prompted Rollins to say thank you in French. He then said he started to think about the kind of champion he wanted to be. He said he didn't want to be a champ like Brock Lesnar but that he wanted to be a fighting champion. This prompted Finn Balor to interrupt in his full LGBTQ gear.
Balor spoke french as well and said "hello, I'm Finn Balor." Balor said he had a lot of time to think as well. He then congratulated Rollins on beating him in Friday's ladder match. Balor then outlined the fact that they are both 2-2 against each other. Balor said instead of talking about being a fighting champion, he should act like a fighting champion and give him a title shot tonight. Rollins said that he has Miz lined up at Backlash, but that he is a fighting champion and he'd leave his decision up to the fans. Obviously, the fans roared in approval and Rollins accepted the match. From there, Miz's music hit and Miztourage walked out to the ramp. Axel said not to worry about what the people wanted and that Rollins and Balor should be fighting together. Axel and Dallas then pitched Rollins and Balor on the four coming together to be the new four horsemen of the WWE. After talking it over, Rollins and Balor said no which prompted an attack. Rollins and Balor easily cleared the ring before Balor hit Rollins with a sidewalk slam. From there, Balor told Rollins he needed to be thinking about him and then walked out of the ring. (c)
Heydorn's Analysis: Really good segment up until the Miztourage involvement. Balor and Rollins have some good chemistry together and the crowd was receptive to another match between the two. I really liked Balor hitting Rollins with a move as the segment ended. It planted some new seeds between them that they can build off of within their match. As far as Miztourage goes, they are so far under Rollins and Balor that they really don't belong right now. They need Miz to hang with that level of star. Without him, they look out of place. 
(3) RUBY RIOTT vs. SASHA BANKS
After the commercial, Riott and the Riott Squad hit the ring. Then, Cole threw the broadcast back to Caruso who interviewed Banks. Banks said that even with the Riott Squad at ringside, she didn't ask Bayley to be in her corner. Banks said she hadn't heard from Bayley and that apparently Bayley was ok with Riott Squad trying to takeover. She said she wasn't and that if Ruby wanted a Riott, she could bank on one.
Heydorn's Analysis: Sasha usually does ok with strange verbiage like that. This was awful though. Its a promo, not a poem folks. 
The match began with Banks and Riott tying up in the middle of the ring. Banks then took Riott down with an arm drag, but then was taken down herself by a Riott shoulder tackle. From there, Sasha slapped Riott in the chest and then connected with her running top rope arm drag. Out of that, Banks locked in a kneeling arm bar submission as Bayley looked on from the backstage area. Back in the ring, Riott connected with an illegal boot to the face with Sasha in the ropes and then stomped at Sasha's stomach in the corner. From there, Riott gave Banks three more shoulder tackles to Banks in the same corner. Finally, Banks was able to counter with her double knee attack that sent Riott crashing to the mat. From there, Banks locked in another choking submission to ground Riott. Riott quickly escaped, but then was crushed with a hiptoss and a meteora knee drop by Banks. After, Banks went for the pin, but Riott kicked out at two. Eventually, Banks went face to face with the other members of the Riott Squad at ringside. Riott tried to take advantage by hitting a sliding kick through the ropes, but Banks dodged it and responded by connecting with her own. (c)
Heydorn's Analysis: Really good match. Riott is an underrated ring worker in my opinion. She is able to have serviceable matches with just about any woman on the roster. I liked Banks planting seeds of involvment for Riott's squad members at ringside, but it needs to lead to something other than a standard Bayley run-in. That has been done to death and they need more to heat up their feud again. 
Out of the commercial break, Riott was fully in charge of the match. She connected with an STO on Banks before covering for a two count. As she did, Cole said that a win over Banks would be huge for Riott. Out of the pin, Banks attempted to battle back with punches, but Riott held control with a brutal kick to Banks's back. From there, Riott locked in a head lock. Again, Banks tried to battle out and this time was successful. Banks rolled Riott up for a pin, but only got a two count. From there, Banks connected with a top rope cross body splash which she followed up with a standing dropkick and stiff knee to the face. Sasha then went for another meteora, but Riott countered with a kick to the face. Out of that, Riott connected with a senton bomb and then covered for a near fall two count. After the pin, Riott connected with her Bank Statement and made Riott tap out. Instead of the match ending, the ref was distracted by the Riott Squad and Sarah Logan was able to break the hold for Riott. This prompted Banks to brawl with the entire Riott Squad at ringside. She got a lot of offense in but while on the top rope, Riott hit the Riott Kick and then covered Banks for the 1,2,3 win.
WINNER: Riott via pinfall
Heydorn's Analysis: This was a good match. Bayley not getting involved was the best thing that could have happened for this feud. Her involvment would have been more of the same and this adds a new layer to their story. It's hanging on by a thread as it is, so anything to possibly jump start it again is necessary.
-After the match, a second episode of a Moment Of Bliss aired. Bliss outlined another story with her and Nia Jax in which she highlighted Jax bullying her. She then claimed she would win the Raw Women's Championship again to prove that bullies don't win. (c)
Heydorn's Analysis: Classic heel shenanigans from Bliss and it worked effectively within this Jax story.  
-After the commercial, Titus O"Neil was interviewed by Renee Young and watched his entrance "fail" at the Greatest Royal Rumble. Titus smiled after viewing it and said he just failed. He then laughed it off and said he got back up after falling in front of the entire world. This prompted Baron Corbin to interrupt. He said that it would be more inspirational for him to not have fallen in the first place and that Young was wasting his time with him.
Heydorn's Analysis: If they had to talk about it, I guess this was the way to do it. Corbin should get some good heat out of it. 
-Matt Hardy cut a promo and told a story of him and Bray Wyatt winning the Raw Tag Team Championships. Wyatt then came into the shot and told the world that they were the darkness and the light. He said their shadow would consume everything and told the audience to "behold the deleters of worlds."
Heydorn's Analysis: I've been a fan of these promos thus far, but this was too quirky and too comedic on the part of Hardy. They are tag champs now and need to show some seriousness if they are to be credible champions. 
-Michael Cole then recapped the 10-man women's main event from last week and said that tonight Natalya would take on Mickie James with Ronda Rousey in her corner. (c)
(4) JINDER MAHAL, KEVIN OWENS, & SAMI ZAYN vs. ROMAN REIGNS, BRAUN STROWMAN, & BOBBY LASHLEY
Mahal hit the ring first out of the commercial break with an introduction by Samil Singh. Owens and Zayn came out together next to Zayn's entrance music. Again, the crowd cheered loudly as the hometown guys walked to the ring. Braun Strowman hit the ring next and received a nice response, but not as loud as Owens or Zayn. The crowd enjoyed his roar. Then it was Lashley and the audience reacted quietly. From there, it was time for Roman Reigns again and the crowd booed incessantly.
Heydorn's Analysis: The psychology of this entire thing is beyond backwards. It's so backwards that its almost not fun to watch. The crowd responses are interesting to see, but this isn't a good story for anyone involved. 
The match began with Zayn and Reigns. The crowd was fully behind Zayn. Zayn then tagged Owens into the match and the crowd erupted in cheers. From there, Owens tagged Zayn back into the match and Reigns was ready with a right hand to the face. Reigns then hit a double drive by on Owens and Zayn which elicited even more boos from the crowd. (c)
Out of the commercial break, Reigns was still in the match and had firm control over Mahal. After a clothesline, Reigns tagged Lashley into the match and Lashley continued the dominance that Reigns began.
[HOUR THREE]
Eventually, Mahal tagged Zayn into the match, but Lashley still owned Zayn. Finally, Zayn made the tag to Kevin Owens and Owens stole the momentum with a vicious beat down Lashley. From there, the "heel" team cut the ring in half and demolished Lashley with a variety of moves. Owens then got Lashley down to the mat with a head lock as a second split screen promotion aired for Backlash on Sunday.
Back in the ring, Owens maintained control of Lashley until Lashley connected with a falling sidewalk slam. After, he was able to tag in Roman Reigns and Reigns kept momentum on his side by destroying Zayn with a flurry of strikes in the corner. Singh then tried to get involved, but was crushed by Reigns too. Because of the distraction, Owens hit Reigns from behind and attempted to make a cover, but Reigns kicked out at two. (c)
Heydorn's Analysis: The action in this match is solid, but the story is awful. Think back to last week and how badly the crowd wanted Strowman in the match. That worked because the story made sense. Reigns's involvment ruins that story and neutralizes Strowman.
Out of the commercial break, Zayn had Reigns down on the mat with a rear chin lock. Reigns worked to escaped and did thanks to well placed punches to the face of Zayn. After Zayn hit the deck, Reigns attempted to make the tag, but was tackled by Zayn who proceeded to drag Reigns back toward his corner. From there, Zayn tagged in Owens who kept up the assault. Eventually, Reigns was able to fully battle out of his predicament by connecting with a Superman punch on Owens. This prompted Owens to tag Mahal into the match. Mahal taunted the babyfaces and then Reigns crushed him with a Samoan Drop. Reigns then finally tagged Strowman. Just like last week, Strowman brilliantly massacred everyone at ringside before crashing into the ring post because Zayn got out of the way. In the end, Strowman got the victory after a powerslam to Owens. (c)
WINNER: Strowman, Lashley, and Reigns via pinfall
Heydorn's Analysis: This match was fine, but again, the story was a mess. The audience couldn't figure out how to react and therefore the entire thing was all over the place. In the end, Strowman got the victory, not Reigns which could be some type of foreshadowing. Strowman looked like the alpha competitor throughout. 
-Out of the commercial break, Baron Corbin hit the ring and said that audience can chant whatever they want because they paid to see him. The audience responded by chanting "boring." Corbin then said that Titus O'Neil has two left feet and that he's made a career of messing up. Then, Corbin said he's in the WWE to win championships and make money. He said that tonight he'd but an end to the nonsense and that when he's finished, nobody would be laughing. No Way Jose then hit the ring with his full conga line behind him.
(5) BARON CORBIN vs. NO WAY JOSE
The match began with a crushing clothesline from Corbin on Jose. Corbin proceeded to own the match stomps and kicks until Jose countered with a big right hand. From there, Jose attempted a flying a cross body, but Corbin moved out of the way. Corbin then tossed Jose into the ring post as Titus Worldwide's music hit and Titus O'Neil walked to the ring. On the way down, he attempted his Rumble fail again and succeeded. Then as he attempted to get into the ring he fell again. Corbin laughed at this and while distracted, Jose rolled him up for the 1,2,3 win.
-After the match, Titus Worldwide celebrated with No Way Jose as Corbin looked on angrily. (c)
WINNER: Jose via pinfall
Heydorn's Analysis: Corbin is the star that should be the focus here. Him losing takes that focus away from him and puts it onto the likes of O'Neil and Jose who have a ceiling. Was it funny? Kind of? I rolled my eyes more than I laughed that's for sure. 
(6) MICKIE JAMES w/ ALEXA BLISS vs. NATALYA w/ RONDA ROUSEY
James and Bliss hit the ring first after the commercial and Natalya followed with Ronda Rousey by her side. Rousey received a huge pop when she walked through the curtain. As they walked together down the ramp, Cole provided some solid backstory on why Rousey and Natalya are friends.
The match began with a "Ronda Rousey" chant and Natalya instantly going after the arm that Ronda injured in last week's attack on James. This prompted James to roll out of the ring to regain composure. Once she got back into the ring, Natalya connected with a few shots, before James countered and sent her crashing into the corner turnbuckle. James then covered, but got a two count. Out of the pin, James locked in a scissor-like submission. Natalya attempted to power out, but James kept the pressure on. Finally, Natalya demolished James with a forearm to the face and then tried to lock in the Sharpshooter. Bliss interuppted the hold which prompted Ronda to chase her around the ring. In the meantime, Nattie rolled James up for the win.
WINNER: Natalya via pinfall
-After the match, with Bliss walking up the ramp, Jax's music hit and Bliss ran away scared through the crowd. Jax then entered the ring and sized up Rousey and Natalya before raising their arms in victory. (c)
Heydorn's Analysis: The match itself was short and a bit messy, but it did the job overall. Nattie and Ronda got to showcase their friendship and Jax almost got to Bliss. I would have done more for the first Bliss/Rousey interaction.
-Out of the commercial, Ziggler and McIntyre cut a selfie promo. Drew said that when he speaks, you feel his words. He said that while other stars are just happy to be in WWE, him and Ziggler deserve to be there. Ziggler then said Raw was about to get dangerous. He said that they didn't come to Raw to steal the show, they're just going to take it.
Heydorn's Analysis: I may be crazy, but stealing and taking are almost the same thing.
(7) FINN BALOR vs. SETH ROLLINS
Balor made his entrance first to a nice response, but not as big as he usually gets. Rollins came out next and received a big pop again. The match began with official championship introductions.
Heydorn's Analysis: I like this. Gives the match that big fight feel.
Once the bell rang, Rollins and Balor tied up in the ring with Seth pushing Balor into the corner. From there, they tied up again and Balor took Rollins down with an arm drag as the audience chanted "let's go Rollins." The action eventually spilled to the outside before Rollins slingshotted himself over the top rope and onto Balor on the outside. (c)
Out of the break, Rollins was firmly in control of the match as he had Balor deep in a choke hold. Balor quickly escaped and the two exchanged chops to the chest. Balor eventually got the momentum and hit Rollins with dropkicks and additional chops. From there, Rollins scaled the top rope and hit Balor with the Blockbuster.
[OVERRUN]
After, Rollins attempted a pin, but Balor kicked out at two. Out of the pin, Rollins connected with a spring board clothesline and followed that with a running suicide dive. With Balor down, Rollins attempted another suicide dive, but Balor countered with a kick to the face. After, Rollins and Balor exchanged counters in the middle of the ring, but Balor planted Rollins with a DDT. From there, he covered, but Rollins kicked out at two. Out of the pin, Balor hit a textbook dropkick and then rolled Rollins up for another pin. Again, Rollins kicked out at two. After, Balor talked to Rollins under his breath and chopped Rollins more in the corner. He then whipped Rollins into the opposite corner, but Rollins countered and connected with Slingblade. Out of that, he hit his knee to the face and then covered Balor for a two count near fall. Out of the pin, Rollins looked for The Stomp, but Balor countered. Balor double stomped Rollins in the center of the ring, but couldn't make the cover. Instead, he kicked Rollins in the head again which put Rollins in Balor's drop zone. Balor noticed and climbed up, but Rollins knocked him down. Eventually, Balor pushed Rollins off, but he quickly jumped back up to connect with a superplex. Out of that, Rollins attempted a follow-up Falcon Arrow, but Balor countered with his own. The crowd chanted "this is awesome."
Heydorn's Analysis: Great spot that these guys built up across their last four matches. A lesson in solid ring psychology.
After a tremendous round of counters from both guys, the finish saw Rollins finally connect with The Stomp before covering for the 1,2,3 win.
WINNER: Rollins via pinfall
Heydorn's Analysis: Fantastic match. These guys have chemistry. The pace was incredibly fast and the two didn't miss a beat. This is what a top notch main event match looks like for WWE in 2018. Props to both guys.
FINAL THOUGHTS: Tonight was all Seth Rollins. He had the promo of the night, the reaction of the night, and the match of the night. Eventually Vince McMahon may need to look in his direction as the Roman Reigns push continues to fall off the rails.
---
NOW CHECK OUT LAST WEEK'S REPORT: HEYDORN'S WWE RAW REPORT 4/23: Alt Perspective coverage of Superstar Shakeup fallout, final build to the Greatest Royal Rumble, the return of Brock Lesnar, and more