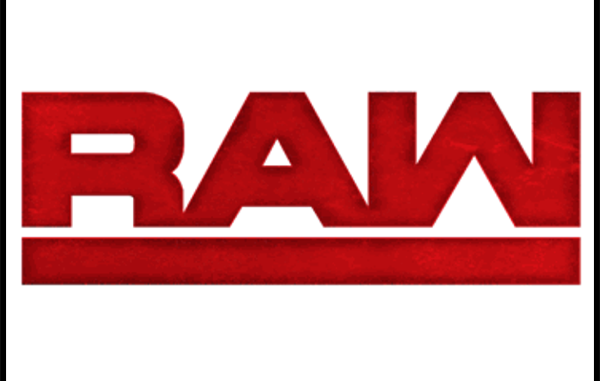 ---
SPOTLIGHTED PODCAST ALERT (YOUR ARTICLE BEGINS A FEW INCHES DOWN)...
---
KELLER'S WWE RAW REPORT
APRIL 30, 2018
MONTREAL, QUEBEC
AIRED LIVE ON USA NETWORK
Announcers: Michael Cole, Corey Graves, Jonathan Coachman
---
BE SURE TO ALSO CHECK OUT ZACK HEYDORN'S ALT PERSPECTIVE RAW REPORT HERE
HEYDORN'S WWE RAW REPORT 4/30: Alt Perspective coverage of the live show including Greatest Royal Rumble fallout, final Backlash build, and more
---
[HOUR ONE]
-They opened with highlights of the Greatest Royal Rumble with Cole touting it as the largest internationally televised event in WWE history. It included John Cena's statement of what an "honor and privilege" it was to be on the event, which just draws attention to the lack of women who weren't given such an "honor and privilege."
(Keller's Analysis: The visuals on this are gorgeous, and as controversial, if not shameful, the decision was to take the money and cave in on not allowing women and, for that matter, Sami Zayn on the show, it does further underline the international appeal of the WWE product.)
-Roman Reigns came out to an outburst of loud cheers. Cole said he must be bitter and frustrated after what happened on Friday in Saudi Arabia. They went to the announcers. Graves said the reception in Jedda was much better than in Montreal tonight. Coach said it was amazing to watch them from the U.S. They showed freeze-frames of the bump through the cage and said Roman Reigns's feet did touch the mat first. They showed referee Chad Patton stating he made a mistake. The ref said he was concerned for the heath and safety of both "superstars." Graves said Angle has issued a statement saying he acknowledges the flawed decision and accepts the decision. Coach said officials sometimes weigh into the outcome in a lot of sports, including the NBA and NFL.
Reigns entered the ring. Lots more boos. Graves said things are certainly a bit different in Quebec. Coach said Canada is always like the Day After WrestleMania. Graves called it a ravenous part of the WWE Universe. Reigns said he's not going to make excuses because there's no need to. Loud boos rang out. A loud "Roman Sucks!" chant then started. Reigns said he should be Universal Champion. He said people doubted him, but he is a man of his word and he kept his word. He said he beat Lesnar in that cage, which is why he will never lose faith in himself. He said he would tell that to Brock right now, but he's not there "as we all know." He said he'd turn his attention to another man whom he'll face on Sunday.
(Keller's Analysis: So Reigns is saying he's the deserving Universal Champion and that's about it. He didn't show any more than that very very narrow range of emotion he always shows. Just not inspiring at all.)
Samoa Joe appeared on the big screen to cheers and said he predicted Reigns would lose and he did. He said on Sunday, he'll put his "downward spiraling career to sleep." After an awkward pause, Jinder Mahal walked out with Sunil Sing. Coach said everything Reigns has said so far is 100 percent true. Jinder said if there's one thing he can't stand, it's someone who makes excuses for his shortcomings. He said he would have a legitimate excuse because Jeff Hardy cheated, but he's not complaining. He said Reigns lost fair and square to Lesnar just as he will Sunday against Joe. He said tonight he will lose to the Modern Day Maharaja. He entered the ring and said Joe is right, his career is going down the tubes. He said he will eventually raise the Universal Championship. Boos.
Sami Zayn's music played and he came out to a surge of cheers. He's from Quebec, which the announcers acknowledged. Coach said the place just came unglued. The crowd sang his song and Sami danced to it. He spoke some Quebecian (I mean, French). He said he wanted to get down to business. He said due to a serious medical injury he sustained at the hands of Bobby Lashley, he wasn't even able to go. He said he caught a case of vertigo, but he's feeling better tonight. He said tonight he'll be the one taking on Reigns. "Yes!" chants rang out loudly. Suddenly Kevin Owens' music played. Graves said it's a parade of hometown heroes. The announcers said he grew up 30-45 minutes outside of Montreal. Owens ate up the cheers.
(Keller's Analysis; This type of crowd reaction could align with the rest of the world if Vince McMahon cast everyone to fit the reaction in Montreal. This is a good template for what fans would most align with in terms of getting in sync with the presentation of the characters on TV.)
Owens spoke in French. Sami laughed as the crowd cheered. Owens said he knows Sami can beat Reigns, but he thinks tonight what people want to see is Reigns vs. Owens. Cheers. The crowd chanted "Yes" in French. Owens translated to an unamused Reigns. Owens offered a coin flip, but then he realized there's three choices and no coin. He asked the crowd if they want to see Reigns vs. Sami. Cheers. Or Reigns vs. Jinder. Boos. Or Reigns vs. KO. Loud cheers. Reigns popped Owens in the chin when he approached. Jinder, Singh, and Sami attacked Reigns. Owens joined in. Lashley ran out for the save. Once the heels overwhelmed Lashley, Braun Strowman came out. Lashley recovered and helped clear the ring of the heels. The crowd cheered Strowman after he threw Singh over the top rope onto Jinder at ringside.
-Cole said it's been a chaotic start to Raw in Montreal. Graves plugged Natalya (w/Ronda Rousey) vs. Mickie James (w/Alexa Bliss).
-They showed Elias sipping tea backstage to warm up his vocal cords. Cole said he brought it back from Saudi Arabia. He said he'd face Bobby Roode next. [c]
-Cole confirmed the obvious – that there'd be a six-man tag match later with Lashley & Reigns & Braun vs. Owens & Sami & Jinder.
-Elias sat mid-ring under a spotlight and strummed his guitar. He said he truly is a gift and the fans are blessed. He said sometimes he forgets how special it must be for fans to see him in person. The crowd chanted "Walk With Elias" loudly, then cheered themselves. He asked how many saw the Greatest Royal Rumble. Almost no one cheered. He then sang about the fans being "sad and pathetic." He was interrupted by Roode's "Glorious." [c]
(1) ELIAS vs. BOBBY ROODE
They joined the match in progress. Cole said Elias stole a victory over Roode last week. When Elias had Roode in a chinlock in mid-ring, they split the screen and ran an ad for Backlash. They cut to a break. [c]
Back from the break Roode eventually made a comeback, although the announcers said he was having trouble breathing because of Elias's offense. Elias met Roode on the top rope, but Roode punched him a few times and then headbutted him. He then leaped off the top rope with a clothesline. He let out a yell and went into his Glorious routine as Elias stood. Then he went for a Glorious DDT, but Elias escaped. (Maybe if Roode hadn't wasted so much time showboating. Just saying.) Elias went for a small package, but Roode reverse it. Two sets of two counts. Elias threw Roode over the top rope, but Roode landed on the ring apron. Elias punched Roode, who spit. Elias then rammed Roode's throat into the metal turnbuckle connector. A ref ran to check on Roode and called for medical help. Roode gasped and said he couldn't breath. EMTs rushed out to ringside to check on him. The main guy was more worried about putting on his rubber gloves than helping Roode. (The guy can't breath! Worry about germs later.) Elias announced himself as a winner. "I'm not sure that was necessary," said Cole.
WINNER: Elias via countout in approx. 12:00.
(Keller's Analysis: This is not an angle that suggests Roode is being fast-tracked to turning heel. It does emphasize that Elias is definitely staying heel, though.) 
-The announcers went into quiet mode as a graphic showed the six-man tag main event. [c]
-They showed footage of Roode being helped to the back.
(2) THE AUTHORS OF PAIN (Aikam & Rezar) vs. JEAN-PAUL & FRANCOIS
AOP came out to their full entrance theme. Then they cut backstage to the jobbers/victims of AOP. Jean-Paul and Francois cut an aspiring promo with French thrown in for extra cheers. AOP won quickly and decisively with the Super Collider. Graves said, "It's a good thing they have national heath care here in Canada, they're going to need it." (Will Vince McMahon scold Graves for that? My hunch Vince would have preferred Graves say: "Too bad they have government-run heath care here in Canada, these two will be waiting in long lines for inferior medical treatment.")
WINNERS: AOP in 2:00.
-AOP said afterward: "The Book of Pain remains open… There will be a chapter for every deed on Monday Night Raw." They threw down the mics. [c]
-As headlines were shown of coverage in major media outlets of WWE's Saudi Arabia event. Cole said media members made much of the fact that women and children attended the event as part of the 2030 plan to become more progressive and open.
-As Seth Rollins came out, Coach touted the finish of the ladder match in Saudi Arabia as one of the most spectacular finishes to a match ever.
---
Send questions and comments about Raw to wadekellerpodcast@pwtorch.com for tonight's Wade Keller Pro Wrestling Post-show taping live minutes after Raw ends. Join me LIVE right after Raw with cohost Zack Heydorn as they talk with live callers about tonight's Raw. Call 347-215-8558 or stream live HERE. You can download the full show later tonight by searching "Wade Keller" in Apple Podcasts or Stitcher. Click on the red "Wade Keller Pro Wrestling Post-show" logo to subscribe free.
---
[HOUR TWO]
-Seth was cheered as his music stopped. "There's a reason he's called Monday Night Rollins!" said Cole. Seth talked about flying all over the world defending the IC Title since WrestleMania including South Africa and Saudi Arabia. He said tonight he's live in front of the maniacs in Montreal. Cheers. The crowd began singing and chanting for Seth and it went on a couple minutes. He said he's no good at French, but he thanked them in French. Big pop. (What is Roman doing right now? Checking his bank account balance to restore his self-esteem?)
Seth said the fans make it worth it and he wouldn't rather be anywhere else in the world. He said he's had a lot of time to reflect during his long flight back from Saudi Arabia. He said he doesn't want to be anything like Brock Lesnar. He said Lesnar isn't even the legitimate Universal Champion anymore because "we all saw Roman's feet hit first." Boos. Seth said, "Love him or hate him, that's a fact." He said Lesnar only shows up when it's convenient and fights when the price is right.
(Keller's Analysis: Is he laying the groundwork for eventually being the guy who dethrones Lesnar, and then Reigns demands a match because he's the uncrowned and deserving champion?)
Finn Balor then came out to cheers, wearing his rainbow shirt (which he didn't wear in Saudi Arabia). He spoke a few words in French. He said he came very close to becoming IC Champion. He said they've had four singles matches and they've each won two. He said Seth likes to talk about being a fighting champion, but how about he show it by putting the title on the line against him tonight. Big pop and cheers. Seth said he faces Miz on Sunday for the IC Title, but – pause for cheers, at which point Balor said with a smile, "I like that but" (gif creators went to work) – he said he'd leave it up to the fans. Lots of cheers. They shook hands.
Out came Miztourage to Miz's music. Curtis Axel told them not to worry about what the people want, but instead worry about what's best for themselves. Bo Dallas said they should fight together. "We should all be fighting together," he said. They entered the ring and showed off t-shirts with all four of their heads taped to it. Bo told them to forget about Balor Club and The Shield. "Are you seeing what I'm seeing?" Bo said. He counted to four heads and implied they could be the new "Four Horsemen of the WWE." They held up their four fingers and grunted a few times. Balor and Seth had a private conference in front of a camera off to the side. Balor said no way. Seth returned and said it's a "hard no, sorry." Bo threw the mic down and said they don't need them. They pretended to leave, but charged at Balor and Seth. Seth superkicked Bo. Then Balor gave Curtis a slingblade. Seth clotheslined him over the top rope to the floor. Balor, though, then blindsided Seth with an inverted DDT. He stood over Seth and said he should focus on him.
(Keller's Analysis: Bo and Curtis campaigning for new relevance has been fun. They've got good chemistry.)
-The announcers showed Titus tripping and diving headfirst under the ring. Cole called it the best Rumble moment ever. They said Titus would address it later. They also hyped Ruby Riott vs. Sasha Banks up next. [c]
-Cole threw to Charlie Caruso (BY NAME!). She interviewed Sasha Banks backstage. Caruso asked if she tried to work things out with Bayley so she could be in her corner. Sasha said unfortunately Bayley won't be in her corner. She said she hasn't heard a single word from her. Sasha said the Women's Division is still run on Boss Time, "so if Ruby wants a riot, she can bank on one." (See what the writers did there?)
(3) RUBY RIOTT (w/Liv Morgan, Sarah Logan) vs. SASHA BANKS
A fan held up a sign that said, "We Allow Women." Let's see if WWE allows anti-Saudi Arabia signs. The announcers talked about how Riott says the Riott Squad didn't just come together randomly. Graves said they live and die together. Coach said his "word of the hour" is cohesive. (Coach has a "word of the hour"? He's a little much.) They showed Bayley watching on a monitor backstage (at an oddly sharp side angle). Cole said Riott Squad get along, but they're three completely different personalities. Coach said they really do compliment each other. Riott threw Sasha to the floor. Logan charged at her, but Sasha ducked. Then when Riott came after her, she slidekicked her. They cut to a break as Cole said, "It's boss time!" [c]
During the break, Riott took over with a kick to Sasha's abdomen. She had Banks grounded. Banks kipped Riott off of her, but Riott dropkicked Sasha hard into the turnbuckle immediately and then scored a two count. Sasha came back with a dropkick off the middle rope. A follow up kick showed some light. Cole and Graves acknowledged that. Banks dropkicked Riott, then took over with double knees in the corner. Riott avoided a second charge and took over with a cannonball senton off the middle rope. Coach said, "This is what I call Deep Water, boys." (Okay, Coach is getting a little insufferable with this weird "sage" persona he's projecting.) Banks hit a Back Stabber and applied the Bank Statement, but outside interference led to a distraction and a break of the hold. Riott then fought back, but Banks gave her a high knee and then delivered a flying knee to Morgan at ringside. Logan tried to interfere, but Sasha kicked her while she was climbing the ropes. Riott then caught a distracted Banks with a Lion Kick for the win. Coach called it the match of the night.
WINNER: Riott in 12:00.
-The announcers hyped Titus addressing his big moment next.
-A Moment of Bliss aired. She said she was visiting Walt Disney World with someone she thought was her best friend, and Nia Jax made fun of how small she was and whether she was tall enough to be in the rides. She said Jax turned what should have been the happiest place in the world into her saddest day ever. She said at Backlash she will regain her championship to show bullies can't win and she'll win on behalf of people who have had a Nia Jax in their lives. [c]
-They advertised that Seth would indeed face Balor for the IC Title later tonight.
-Renee Young interviewed Titus O'Neal backstage. She said he was all the talk of the Greatest Royal Rumble match. Titus walked in smiling wide. She aired the stumble on the monitor. Cole and Graves laughed again. Cole said again it's the greatest moment in Royal Rumble match history. Renee asked him about breaking the internet. She asked how he feels. Titus said it was exactly like he planned it. Then he stopped and laughed and said, "I plain and simply fell." He said he got to fall flat on his face in front of the world. He said Jennifer Lawrence did it at the Oscars a few years ago. He said he hopes he inspired people that when you fall, you can get back up. In walked Baron Corbin. He said it would have been more inspirational than if he didn't fall in the first place. He said they should paying attention to him.
-Graves said he would have been inspired if Titus didn't fall. They shifted to talking about Matt Hardy & Bray Wyatt winning the Raw Tag Team Titles.
-Backstage, Matt Hardy read his favorite non-fictional story of all time "The Light and the Darkness." They showed Matt and Bray etched onto stone walks and photo bombing famous pictures including man landing on the moon. In walked Bray and the music changed. He presented Matt with his tag title belt. Bray said they will continue to consume everything. He said they are the Deleter of Worlds. They laughed and said "Run!"
-Back to the announcers, Graves said, "Isn't it wonderful when vessels are able to transcend time and space." Cole then shifted to talking about last week when Rousey came to the aid of Natalya. Cole said Natalya and Rousey were first introduced by Eve Torres. They showed Rousey on Twitter thanking Natalya for helping to train her before the Royal Rumble. [c]
(4) ROMAN REIGNS & BOBBY LASHLEY & BRAUN STROWMAN vs. JINDER MAHAL (w/Sunil Singh) & KEVIN OWENS & SAMI ZAYN
Mahal came out first after Singh introduced him. Then Sami and Owens came out to Sami's music. The fans cheered and sang. Cole explained the positive crowd reaction for Owens and Sami. Then Braun to cheers. Then Lashley to cheers. Then Reigns to lots of boos. Coach said he's never seen a team of three men more dominant than Reigns, Lashley, and Strowman. Mahal avoided Reigns and instead tagged in Sami, who made a cocky entrance. Cole called him obnoxious and cocky. Sami taunted Reigns, then tagged in Owens. Owens then tagged Sami again. Sami laughed uproariously. When he tried to surprise Reigns,  Reigns popped him with an uppercut. The crowd booed. They cheered everything Sami did and loudly booed everything Reigns did. Reigns hit a double Drive-by and then they cut to a break. [c]
[HOUR THREE]
Back from the break, Lashley was in control of Jinder. Cole listed Lashley's resume highlights. Coach said he'd like to see an athletic competition between Apollo Crews and Lashley. Graves said that happens every time they enter the ring. He asked if he meant measuring how high they can jump and that sort of thing. Coach said yes. Cole said Jinder changed his life and transformed his body "and is now on Raw at the top of the food chain." Graves said his career is still on a skyward trajectory. They went to a split screen with a Backlash ad again as Owens had Jinder in his obligatory mid-match chinlock. Coach talked about the frustration that Reigns must be feeling. Lashley hot-tagged Reigns. Reigns was booed as he attacked Sami with clotheslines and punches. Then he delivered a big boot. Reigns turned and tossed Singh into the ring when he tried to interfere. Owens surprised Reigns with a blind tag and a DDT for a very very near fall. They cut to a break. [c]
Sami had Reigns grounded. Graves said this a great hometown story for Sami and Owens tonight. Cole wondered if the cage match against Lesnar was catching up to Reigns. Coach said he's such a warrior, he wouldn't admit it, but it could be a factor. They talked about the travel itself being trying. Reigns eventually hot-tagged Strowman who ran down everyone in rapid-fire fashion in the ring and at ringside. Jinder avoided a shoulder-first charge by Braun in the corner. Lashley intercepted Sami's Heluva kick attempt and gave him a belly-to-belly. Jinder gave Lashley a kick to the face. Owens whipped Jinder toward Strowman, but Reigns cut them off with a spear. When KO went for a cannonball, Braun caught him and powerslammed him for the win.
WINNERS: Braun & Roman & Lashley in 21:00.
(Keller's Analysis: The crowd was totally torn at the end whether to cheer Braun or boo Owens losing. Good match. They're just building a backstory with Braun, Lashley, and Reigns, who are eventually going to be wrestling each other. But who turns on whom? And how soon? It'll likely be a while. It's good to have them all sharing screen time and ring time if that's the long-term plan.) 
-Graves plugged Corbin vs. No Way Jose next. [c]
-Highlights aired of WWE in Saudi Arabia.
-Cole said he can speak for everyone in WWE in saying how proud they were to be part of that event in Saudi Arabia. (Uh, he cannot speak for the women, and they're part of "everyone in WWE," right?)
-Corbin came out for his match and stood on the stage with a mic in hand. He said a wise man once said you can't make money if you're funny. He told heckling fans that they can't shut him up and they paid to see him. He told them to say whatever they had to say. "Boring!" chanted one loud fan. He said he's now one of the Superstars who want to entertain them and please them. He said Jose lives for his shenanigans and his dumb conga line. He said that nonsense makes him want to puke. He said he came to WWE to make money and win championships, and being funny doesn't help him achieve that. He said when it's all said and done, no one will be laughing. Coach said, "I think there's a lot of truth in that." No Way Jose then danced to the ring with his conga line.
(5) BARON CORBIN vs. NO WAY JOSE
When Corbin looked like he was on the verge of possibly winning, Titus, Dana Brooke, and Apollo Crews came out onto the stage to Titus's music to distract Corbin. Dana and Crews stopped Titus from running to the ring and then Titus walked carefully past the end of the ramp. He celebrated not falling, but then he fell trying to enter the ring. As Corbin laughed, No Way Jose schoolboyed him for the win. Cole said Titus knows how to laugh at himself, this time at the expense of Corbin.
WINNER: No Way Jose in 3:00.
(Keller's Analysis: They're clearly going to milk the Titus clumsiness as part of his act, but in this case, Corbin as a heel relishing in his fall cost him a win, which means Titus is using his two left feet for good.)
-Cole touted that Make-a-Wish granted more than 30 wishes in April. [c]
(6) NATALYA (w/Ronda Rousey) vs. MICKIE JAMES (w/Alexa Bliss)
Cole again talked about the length of time Natalya and Rousey have been friends. Mickie sent Natalya face-first into the middle turnbuckle early in the match, then body scissored Natalya. Rousey stopped Bliss from interfering and chased her down at ringside. That distraction led to a roll-up win for Natalya. Cole was impressed by Rousey's speed. (Maybe Coach would like to see Rousey and Braun in a relay race!)
WINNER: Natalya in 3:00.
-Afterward Nia Jax came out and so Bliss ran away. Cole plugged their match at Backlash this Sunday. Jax entered the ring and eyed Rousey. Cole said she might be sizing up some future competition. Jax raised the arms of Natalya and Rousey. Rousey smiled and pointed at Jax.
-They went to the announcers on camera who previewed the line-up for Backlash. [c]
-A selfie promo aired with Dolph Ziggler and Drew McIntyre. Drew said when he speaks, he draws everyone's attention. He said the other Superstars are coasting though their careers and busy playing on their phones. He said they are absolutely positive they belong there. He said they will show everyone exactly why. Ziggler said they came to Raw not to steal the show, but rather to "just take it."
(7) SETH ROLLINS vs. FINN BALOR – Intercontinental Title match
They cut to an early break after Seth sling-shot himself onto Balor at ringside. [c]
[OVERRUN]
Back live, Seth had Balor in a chinlock. The announcers talked about Seth's confidence in himself. Balor got in the majority of the offense for the next five minutes. Seth came back and knocked Balor off balance on the top rope, then hit a superplex. Balor, though, landed the Falcon Arrow for a believable near fall. Coach said that's as close as Balor has ever come to winning the IC Title. Balor landed the Pelé kick. After some more countermoves by both, Seth landed on the floor at ringside. Balor flip dove onto Seth. The crowd cheered. Balor gave Seth the shotgun dropkick into the corner back in the ring. Then he went for the Coup de Grace, but Seth moved. Seth then went for The Stomp, but Balor avoided it. They exchanged leverage pin attempts and reversals. Balor landed the Slingblade. He charged, but Seth caught him in the face with a superkick. Cole called it an incredible match. Seth then landed The Stomp and scored the three count. Cole said now Seth turns his attention to Miz at Backlash.
WINNER: Seth in 14:00 to retain the IC Title.
(Keller's Analysis: Seth is becoming the top babyface on this brand, isn't he? Good performance on the mic and in the ring.)
---
Join me LIVE right after Raw with cohost Zack Heydorn as they talk with live callers about tonight's Raw. Call 347-215-8558 or stream live HERE. You can download the full show later tonight by searching "Wade Keller" in Apple Podcasts or Stitcher. Click on the red "Wade Keller Pro Wrestling Post-show" logo to subscribe free.
Also, send emails for the show to wadekellerpodcast@pwtorch.com if you have thoughts or questions about Raw.