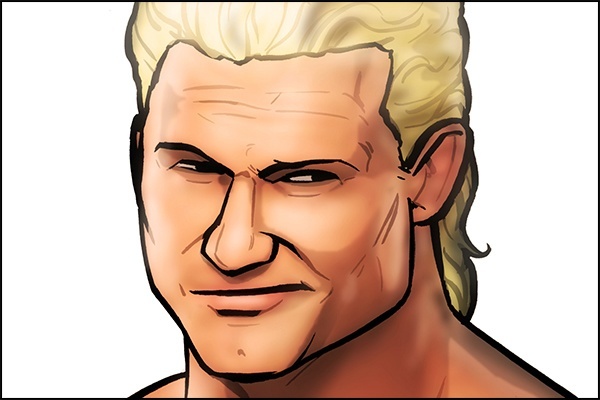 ---
SPOTLIGHTED PODCAST ALERT (YOUR ARTICLE BEGINS A FEW INCHES DOWN)...
---
RAW HITS
Rousey: The fans who were chanting "You Deserve It" at Alexa Bliss are idiots. Her use of that fake sincere promo has become overdone. Now that I've gotten that out of the way, this was a very good start to Raw. Everyone played their parts well to lead to Ronda Rousey snapping on Bliss, Kurt Angle and the referees who tried to stop her from beating on Angle. Rousey proved she belonged in the ring at Money in the Bank and while she has a long way to go with the other aspects of being a pro wrestler, this was certainly a step in the right direction. The suspension gives a good reason why she will be gone for the next month and should build anticipation for her to come back and get her hands on Bliss.
Rollins vs. Ziggler: This was a good match with Dolph Ziggler accepting Seth Rollins' open challenge for the Intercontinental Championship. I don't understand having a strong feud with Elias building to him losing his IC Title opportunity, only to have Ziggler win it with no build at all. I am willing to see where WWE goes from here with Ziggler as Champion and what happens with Rollins next. But in the moment, I certainly wasn't thrilled with the Title change. However, I did enjoy the match. It certainly was Hit worthy. But, the announcers continue to fail helping heels get heat by not calling out their cheating tactics. Michael Cole sort of did, but it was 2 on 1 against him and he wasn't strong enough. Of course, how can you be upset at Ziggler for hooking Rollins' tights when Rollins won by hooking Elias' tights the night before?
Strowman & Balor vs. Owens & Corbin: This was a good main event tag match. I like the chemistry between Braun Strowman and Finn Balor. I've enjoyed their past matches. I enjoyed this one too. Kevin Owens should never have been in this match (more later) and it was odd to watch Baron Corbin wrestle in dress clothes. I also don't like the new Mr. Money in the Bank losing his first match, even if it is a tag match where his partner gets pinned. I would love it if someone could look back on the win-loss record in the first match after winning the briefcase in all the past winners (other than those like Bliss who cashed in the same night). I have a feeling that the record would be far bellow .500. But, I'm not worried about WWE making Strowman look bad while carrying the briefcase the way they have made so many of their other Mr. Money in the Banks in the past. The match itself was fun to watch. I like how Strowman didn't just wait for a hot tag from Balor, but went into the ring and forced the issue. That fit into his personality. I like how he threw Balor around to help get that tag instead of gently carrying him over to their corner. And later, he threw him over the top rope onto their opponents. It does make some sense to give Corbin a victory.
RAW MISSES
Strowman – Owens: This didn't work for me. It wasn't that bad, but it all sort of fell flat. It started out ok with Strowman talking about winning the MITB briefcase and how he would cash in on Brock Lesnar. Owens was also ok in trying to get Strowman on his side. The tease of physicality didn't get a big pop. Something about it was just a little off and didn't add up to a strong enough way for WWE to follow up on Strowman winning MITB.
Owens On Raw: Owens should not have even been on Raw at all. Just having him selling his injuries and talking about how he probably shouldn't even been on Raw isn't enough. He should not have been on after that huge ladder spot at the PPV. Keep him off Raw for a week to sell that spot. The fact that he could be on Raw and wrestle a match totally ruined what was such a memorable moment at the PPV. The next time there is a similar spot, it won't mean much because you will know that the injured wrestler will be healthy enough to wrestle the next night.
Tag Team Division: The Raw tag team division is a literal joke. They serve the purpose of comic relief. The Deleters of Worlds already feel like they've run their course as a team and aren't elevating the Tag Team Titles. The B-Team who are the #1 contenders are a total joke team doing goofy things once again this week by imitating Matt Hardy & Bray Wyatt. There was a little too much of the wink-wink bit with Wyatt's real life brother doing the Wyatt imitation. How clever! The Champions easily beat another joke team in Heath Slater & Rhyno. Later on, a very talented team in the Revival was fed to Bobby Lashley and Roman Reigns. When I think of who could be elevated after The B-Team, I'm not excited by the prospects. Titus Worldwide? Give me a break. We haven't seen Authors of Pain in a long time. Maybe if they come back to run through all of these joke teams, they could do something with the division.
Bayley – Banks: The set up was clear that either Sasha Banks or Bayley would turn on the other during their tag match against The Riott Squad. I even thought that Bayley might turn on her and join the Riott Squad. Her character has been so ruined by WWE creative that a heel turn to join a faction might actually work. She could easily explain that Banks hadn't come to her aid last week and she realized that the Riott Squad actually work together, help each other and care about each other, unlike her supposed best friend. It would at least be something different. Instead, they got mad at each other afterwards. There wasn't a strong turn. It felt like the same exact thing that they've done over and over again for the past several months. We've seen them get mad at each other in the ring. We've seen them fight in the back. We've seen them yell at each other. We've seen it all before. Neither comes across as likable. I don't know which one we're supposed to root for. I'm not looking forward to their match.
Angle/Reigns/Lashley: I like the fact that Bobby Lashley seems to be getting elevated after his disappointing feud against Sami Zayn. Having him share the ring and talk down to Roman Reigns sends the signal that he is a big deal. But, he got Reigns' name wrong. He wasn't good on the mic. Reigns was an ass towards him, showing him no respect when he came out and Reigns mouthed "Bobby Lashley?" as if Lashley wasn't deserving of sharing the ring with him. He continues to die on the hill of "I'm the uncrowned Universal Champion" which hasn't worked ever since the Greatest Royal Rumble Ever. Why do they keep having him say those things? The generic announcement from Angle about a multi-man match of some sort with some stipulation at Extreme Rules to name a new #1 contender wasn't good either. This didn't get me excited to find out the rest of the information about the match.
For another view from the original Hitlist author, compare Jason Powell's views to mine by visiting ProWrestling.net's "Hitlist" section HERE.
---
Jon Mezzera is PWTorch.com's WWE Hits & Misses Specialist, providing his point of view for Raw and Smackdown each week. Email him at jmezz_torch@yahoo.com. Follow him on Twitter @JonMezzera.
---
NOW CHECK OUT THIS RELATED ARTICLE: TOP 3 DEVELOPMENTS – RAW 6/18: Ronda is Suspended, Dolph is the IC Champion, Lesnar's Next Opponent