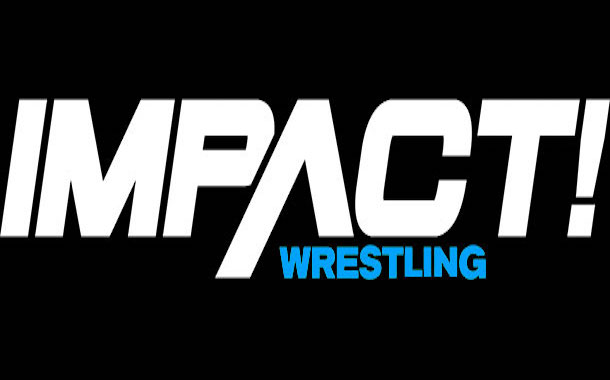 ---
SPOTLIGHTED PODCAST ALERT (YOUR ARTICLE BEGINS A FEW INCHES DOWN)...
---
IMPACT HITS
Squashes: Both Tessa Blanchard and Su Yung looked good in their dominant victories. Now and then it's nice to see a featured talent pick up a victory in a matter of minutes. If every match goes 8 to 15 minutes, then every wrestler out there looks like they're on the same level. Some names need to stand out. Ray Lyn and Heather Monroe were also impressive with the minimum amount of time and offense they were given. Considering how depleted the Knockouts Division is right now, I wouldn't mind seeing either one of them get another opportunity.
L.A.X. vs. Bahh and KM: Fallah Bahh continues to shine as a babyface. For a man his size, he was busting out some impressive moves against L.A.X. and the two teams delivered an entertaining match. While watching, though, I couldn't help but wish there were more tag teams in the company right now. Bahh and KM should be like Too Cool when they were at their peak and taking out pesky heel teams, not battling fellow babyfaces to split the crowd.
Impact vs. Sydal: Poor Matt Sydal never seems to win these days, but he always makes his opponents look good in the process. 
Kross and Impact: I wasn't high on Killer Kross losing to Johnny Impact last week on the show, but it looks like they had an interesting follow up in mind. With Austin Aries departing the promotion, someone had to step up and take his place as a top heel. While Kross can't match his former boss on the microphone, the creative team can help make up for some of that with a compelling storyline. So far, so good.  
Cage vs. Callihan: A hit from a match perspective, a miss from a storytelling one. Impact sure didn't get a lot out of Cage being pinned for the first time. I figured we'd get months of Sami Callihan gloating about it, before the two met in a major showdown pay-per-view match. The way it played out, OVE got manhandled a few times, then the group angered Cage into coming to Ohio for a beatdown, and now, the key players in the feud will be moving on. Also, how much more interesting would the upcoming pay-per-view be if Cage had still never lost in any capacity? Oh yeah, the match itself… yeah, it was pretty solid.
---
CHECK OUT THE LATEST IMPACT EDITION OF THE PWTORCH LIVECAST
PWTorch.com's Mike McMahon and Andrew Soucek discuss Impact Wrestling! They take listener emails on Impact's TV future and other topics. They discuss Brian Cage cashing in Option-C at Homecoming, Johnny Impact vs. Matt Sydal, and Cage vs. Sami Callihan.
-On Tune In Radio HERE
-On Apple Podcasts HERE
-Or search "PWTorch" or "Pro Wrestling Torch" on your podcast app of choice
---
IMPACT MISSES
The Smoke Show: So, so, so, so, so tired of these segments. Scarlett Bordeaux and a couple of hornballs fought over her in a garage and it was quite painful to watch. Complete amateur hour. There was some dead pauses in the acting, which leads me to wonder why the director didn't just ask for another take. Of course, that wasn't it for Scarlett for the night. One of the men emerged by her side later on in the show, shirtless, wearing a blonde wig, and portraying the modern day Ralphus. Who is it in creative that finds this crap funny? This isn't worth staying up late for! Bordeaux debuted on the July 26 episode of Impact. There has been zero payoff to nearly four months worth of skits. Get to the damn point already!!!!
The Desi Hit Squad: Why did the production team add loud music that featured a woman singing and the crowd yelling over this segment? It was pre-produced! Turn off all the unnecessary sounds! Isn't that just production 101? Isn't that just common sense?! What's more discouraging (though not as confusing) with this segment was that we're diving right back into lame comedy with the Hit Squad. When Gama Singh's son joined the group, I figured they'd take a more serious approach. I figured wrong, because I forgot how much this creative team is in love with their own awful sense of humor.
The Rascals: This was a horrible introduction to the new group. That '70s Show ended in 2006, having three guys (including the criminally underutilized Dezmond Xavier) perform incredibly obvious stoner humor sure doesn't feel overly inspired. Yep, you guessed it, just more crappy comedy from the Impact creative team.  
Dreamer's Promo: What the hell was Tommy Dreamer going for here? He started talking about being hardcore, which somehow led to him bringing up Konnan's bad hip and how he's responsible for the success of Fenix and Pentagon Jr. Dreamer then moved over to Sabu and Mick Foley without really coming to much of a point. He gave props to Abyss for never removing his mask because that's "hardcore." Sure, might as well break the fourth wall too. He then jumped over to the crowd and said if someone insults "hardcore" then they're insulting the fans. What?! Nah, I'm good. Insult hardcore all you want. There were certainly easier ways to get to a Dreamer and Eli Drake feud than whatever this was.
Option C: I've never liked this gimmick. They could just as easily have Brian Cage win a number one contender's match to get to a pay-per-view match with Johnny Impact. Having Cage throw the belt on the ground makes it look like he never gave a damn about it in the first place. That takes a lot of the excitement away from whoever is going to win it next. Also, Option C was originally designed to be implemented for the Destination X pay-per-view. Can the X Division Title holder cash it in at any time now? If so, why don't they just do it the minute they win the belt?