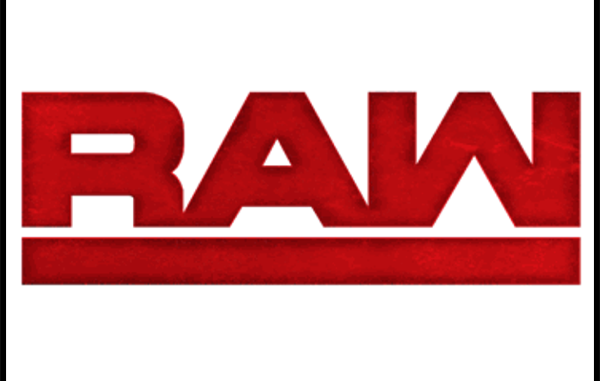 ---
SPOTLIGHTED PODCAST ALERT (YOUR ARTICLE BEGINS A FEW INCHES DOWN)...
---
HEYDORN'S WWE RAW REPORT
JANUARY 7, 2019
ORLANDO, FL
AIRED ON USA NETWORK
Announcers: Michael Cole, Corey Graves, Renee Young
[HOUR ONE]
-The show kicked off with a furious backstage brawl between Bobby Lashley and Seth Rollins. Officials and other Raw wrestlers worked to break the fight up, but it ended up spilling into gorilla position and then to the entrance ramp. The audience cheered the brawl and roared for Rollins when he knocked Lashley off of the stage. Eventually, Rollins dove on top of him which caused another big pop. Finally, both men were successfully separated as the audience chanted "let them fight."
Heydorn's Analysis: Interesting way to set a hook for the show. I liked the lack of commentary and the authentic feel of cameras catching a brawl that they shouldn't have. Unique for a start to Raw and it worked. 
-From there, John Cena's music hit and Michael Cole welcomed everyone to the first Raw of 2019. Cena got a nice pop from the crowd and the announcers talked Cena up as one of the greatest of all time. As Cena made his entrance, the announce team ran down the big segments of the evening including a Strowman/Lesnar encounter and Hulk Hogan's return.
Heydorn's Analysis: Simple, but with that slight promotion, WWE gave its audience a reason to stay. Not typical, but good stuff.
Once Cena got to the ring, he paused to soak in the mixed reaction before speaking. When he did, he welcomed the world to Orlando, Monday Night Raw, and the road to WrestleMania. Cena said that during WrestleMania season you either step up or step out and he said he wouldn't be left out this year. He said he would step up and that he would step up right away. From there, he officially entered himself into the 2019 Royal Rumble Match. As he did, the audience cheered. After the audience quieted down a bit, Drew McIntyre's music hit. McIntyre got a nice reaction and spoke to Cena at the top of the ramp as the audience booed him. He said that he's waited for his moment for years. He said he didn't care who he shares his bed with and that he didn't care about his "stupid" haircut. McIntyre said that he cares about Cena's 16 world championships and that he's main evented multiple WrestleMania's. From there, he agreed with Vince McMahon and called Cena the greatest of all time. Next, McIntyre said that he has built a reputation for taking down the greats. From there, he ran down greats he's beaten and called himself the most dangerous man in WWE. McIntyre then said that he was coming for John Cena next.
Heydorn's Analysis: Tremendous rub for Drew McIntyre there. Plus, he didn't just rub off of Cena, he owned this segment for himself. He looked intense, was true to his character, and more than carried his weight. In addition, his words and promo was effective in hyping a potential match between both men. Really good stuff and a glimpse into whats to come if McIntyre continues climbing up the card.  
From there, John Cena responded and said that he's heard the same thing from every young superstar. He said that he had to leave to that they would think of a different promo. Cena then asked McIntyre why he was different. McIntyre said that the rest were all talk and that he'd show him face to face. McIntyre then walked down the ramp.
Heydorn's Analysis: Great promo top to bottom. McIntyre vs. Cena is a dream match of sorts and this simple promo built interest. That said, it's quite the match to potentially just give away on free TV.
After Drew got to the ring, Lio Rush yelled on the microphone and walked out onto the ramp. He said that Seth Rollins had lost his mind and that he demanded the show get cancelled until Rollins was taken care of. As he said that, Rollins attacked Rush and Lashley from behind. From there, a brawl ensued once Ambrose came out to help Lashley. When that happened, Cena got into the fray and all five men brawled. Finally, Finn Balor joined the fray to even the odds as the show went to break. (c)
Heydorn's Analysis: There it is. Good move on the part of WWE. That was impactful as it planted the seeds for a McIntyre/Cena match down the road while successfully positioning Drew as an equal to Cena without doing the match right now. Out of the chaos, we're surely getting a six man tag and with this group, that should yield a nice match to kick off the show. Good stuff.
(1) JOHN CENA, FINN BALOR, & SETH ROLLINS vs. DREW MCINTYRE, BOBBY LASHLEY, and DEAN AMBROSE
After the commercial break, the show returned and this match was underway. Bobby Lashley tagged into the match and dominated Balor with a handful of strikes before he tagged Dean Ambrose into the match. Ambrose continued the momentum until Balor turned the tides with a series of arm drag takedowns. Outside of those Balor connected with a basement dropkick, but then lost him momentum once Drew McIntyre tagged into the match. McIntyre connected with a suplex and then made the cover, but Balor kicked out at two. Out of the pin, Balor attempted to battle back with strikes, but McIntyre stopped it with strong kicks of his own. After, Bobby Lashley tagged into the match and kept the pressure on Balor with a sleeper hold. Eventually, Finn Balor struck Lashley with a round of forearms and tried for a tag, but each time Lashley resisted and held Balor back. Finally, Balor made the tag to Cena who entered the match and connected with the five knuckle shuffle on Ambrose. From there, Cena attempted the AA, but Ambrose made the blind tag to McIntyre. McIntyre entered the match by headbutting Cena ahead of the commercial break. (c)
Heydorn's Analysis: After that promo and start, McIntyre and Rollins needs to have a big prescense in this match. Thus far, McIntyre's living up to that and delivering. Rollins needs to be next. So much talent in there right now. Once this hits third gear, the audience should be fully engaged.
Out of the break, John Cena was getting decimated by each men on the heel team. Lashley, Drew, and Ambrose each tagged in and out to get their turn on Cena. Eventually, Cena hit Lashley with the AA to turn the tides. That move gave him the time to try and make a tag. As he did, Ambrose tagged in an stopped him from doing so. From there, Ambrose wore Cena down with a sleeper hold as the audience chanted for him to break the hold. Finally, Cena broke the hold by getting to his feet and kicking the legs of Ambrose. That offense was quick to dissipate as Ambrose tossed Cena out of the ring and beat him up out there as the show went to break. (c)
After commercials, the assault on Cena continued. Ambrose had another sleeper hold locked in until Cena got to his feet with Ambrose on his back. From there, Cena attempted to carry Ambrose over to his corner, but Ambrose raked Cena's eyes. Ambrose then knocked Seth Rollins off the apron which allowed for Cena to knock Ambrose down. Finally, Cena made the tag to Finn Balor. Balor hit the ring and hit Sling Blade and his double foot stomp on Ambrose. From there, Balor hit his turnbuckle dropkick on Ambrose and then nailed the Coup De Gras. As Balor went for the pin, McIntyre hit the Claymore Kick to stop it. With Balor down, Rollins got back up onto the apron so Balor could make a tag. Balor did and the audience went nuts.
Heydorn's Analysis: Fantastic build to the Rollins hot tag. They built it up all match long and the audience was ready. Great stuff. 
Rollins hit a flurry of offense including a moonsault and the Falcon Arrow as the audience chanted Burn It Down. From there, he cued up the Stomp on McIntyre, but Drew countered. As McIntyre was about to nail Rollins with a move, Cena stopped it and nailed McIntyre with an AA instead. From there, Rollins hit Drew with a superkick and then attempted a Frog Splash, but McIntyre countered by moving out of the way. In the end, Seth Rollins hit Dean Ambrose with the Stomp and made the cover for the 1,2,3 win.
WINNER: Rollins, Balor, and Cena via pinfall
Heydorn's Analysis: Really good match. Entertaining, but also impactful in terms of what they accomplished with important acts in the match. Rollins and McIntyre needed to look strong and both did. Cena had his moments with McIntyre to further push that narrative. Plus, Ambrose and Rollins interacted to continue their story. With a lot of balls in the air for one match, WWE caught most of them. 
-After the match, Triple H was shown on the big screen talking to Sasha Banks and Bayley. Rollins stared at the screen and then briskly walked backstage. From there, Cena and Balor were shown slapping hands around the ringside area before they walked back up the ramp. The scene then shifted backstage to where Rollins confronted Triple H. He said he wanted Ambrose and the IC title and that he wanted him tonight. Triple H agreed and said it would happen in a falls count anywhere match. He then told Seth Rollins "welcome back" before walking out of the shot.
Heydorn's Analysis: Wow. That's a big announcement and a good way to capitalize on the Rollins momentum from the opening match. Also a good way to try and maintain an audience throughout the show.
-Hulk Hogan was shown walking backstage ahead of his return as the show went to break. (c)
Heydorn's Analysis: A mixed reaction from the audience as they showed Hogan walking. This will be interesting.
-Out of the break, memorial tweets from current and past superstars were shown on the screen. From there, the action returned to the ring and the WWE honored Mean Gene with a ten bell salute. After, the audience cheered before Hulk Hogan's music blared through the arena. Hogan did his typical poses at the top of the ramp, but the audience reaction seemed quieter than usual or that it normally would have been. Once Hogan got to the ring, Hogan played to the crowd with his poses before grabbing a microphone. With a microphone in hand, the audience cheered and chanted "hogan" before saying "let me tell you something, brother." He then said that he walked out in character because  that is how Mean Gene would have wanted it.
Heydorn's Analysis: Scripted wording to differentiate Hogan "the man"and Hogan "the character?" WWE knows what they are doing here and they are doing it anyway. The "Hogan" chant makes it worse as it not only features Hogan and positions as someone to be cheered, but it tells WWE they were correct in bringing him back in the first place. Not a good look wrestling fans. 
Hogan then said Gene loved entertaining before cuing up a highlight video that starred and paid tribute to Mean Gene.
Heydorn's Analysis: Really nice video package. Expected at this point from WWE and glad they delivered and then some.
After the highlight video, Hogan called Gene one of a kind and said that he could speak for the entire WWE Universe and superstars in saying that "we love you my brother." Next, Hogan said that Gene was in his heart and that he missed him as the audience chanted "thank you Mean Gene." From there, Hogan got into character and did his typical "let me tell you something Mean Gene" shtick before outlining what Gene was doing in heaven. To close Hogan did his "whatchu gonna do" close before posing to the audience once again. The show then went to commercial break. (c)
Heydorn's Analysis: On the surface and if you aren't aware of any controversy surrounding Hulk Hogan, that was a fitting and classy tribute. In classic WWE fashion though, WWE co-opted that moment to push another agenda of theirs. Hogan was that agenda. A fitting tribute, but a tribute now directly related to the Hulk Hogan situation in WWE.
-After the break, Michael Cole and the announce team plugged the upcoming Royal Rumble at Chase Field.
-From there, Bobby Roode and Chad Gable made their entrance for their tag team championship match against the Revival.
[HOUR TWO]
As they did, other tag teams where shown surrounding the ring because it was a lumberjack match.
(2) CHAD GABLE & BOBBY ROODE vs. THE REVIVAL – WWE Raw Tag Team Championship Lumberjack Match
Gable and Roode got a nice reaction and were followed by The Revival. Before the Revival walked down, a promo aired from them in which they said they would win the titles and restore respect to tag team wrestling in the WWE. Once they got to the ring, the bell rang and the match began. To start, Dash took Roode to the mat with some shoulder tackles. From there, Roode locked in a headlock before attempting the Glorious DDT. Dash slid away from that move and then tagged Dawson into the match. Dawson was met with the same fate initially though as Roode owned him before tagging Gable into the match. Quickly though Dawson took over with some strikes that floored Gable. Eventually, Gable got momentum back after a few arm drags which he followed with tandem back body drops on both Revival members. With both Revival guys on the outside, the lumberjacks debated tossing him back in which allowed Gable to hit a flying over the top rope move. After, the lumberjacks did get everyone back in the ring which allowed Gable to go for a pin attempt, but Dash kicked out at two. The show then went to break. (c)
Heydorn's Analysis: Why are the lumberjacks so slow to toss these guys back in the ring? Pick up the pace! The match needs some urgency. Lots of urgency, actually.
Out of the break, Roode fired up with a flurry of offense on both Revival members. He connected with a Spinebuster on Dawson before making the cover, but Dawson kicked out at two. Eventually, the tag went to Gable and Gable took the upperhand in the match. He connected with and over the top rope hurricanrana and a rolling German suplex before being splashed by Dash to end momentum. From there, the Revival took over and hit a few near falls. After, Gable and Dawson did some chain wrestling in the middle of the ring which led to Dawson rolling up Gable. Seeing this, Roode pushed the roll up the other way that left Dawson's foot in the ropes. From there, the referee counted the 1,2,3 to give Roode and Gable the win.
WINNER: Roode and Gable via pinfall
Heydorn's Analysis: Just a strange match. I'll never understand the psychology of screwing over the heels in a match. That does nothing but build up sympathy for the "bad guys." Clearly, there will be a rematch here, but the story just isn't making sense the way its being told right now.
-After the match, the announcers plugged what else was to come on the show before the program went to commercial break. (c)
-Out of the break, a promo aired for the new main roster call-ups, Lars Sullivan, Lacey Evans, EC3, Nikki Cross, and Heavy Machinery.
-When the video wrapped up, Elias was introduced. He got a decent reaction and strummed his guitar as the audience clapped along. Elias then talked about all the things he did in 2018 and said even he was surprised in how much he's accomplished in just one year. He then said it all brought him to Orlando before doing his typical "WWE stands for" chant with crowd. After, Elias said that 2018 would be nothing compared to 2019. From there, he declared that he would enter and win the Royal Rumble. Elias then addressed Baron Corbin and called his life a joke. He said that he hadn't forgotten all the times that Corbin wronged him and began to play a song about it before Corbin interuppted it.
Heydorn's Analysis: Elias needs depth. Period. Since turning babyface, his gimmick has gotten watered down and lacks the edge and unpredictability that the heel character did. 
Corbin got a loud negative reaction as he stopped the performance and ran down the audience for not understanding how stressful it is to be General Manager of Monday Night Raw. Corbin then entered the Royal Rumble match and said he would win it and then main event WrestleMania. Corbin then entered the ring so the bell could ring and the match could begin.
(3) BARON CORBIN vs. ELIAS
Out of the gate, Elias took over and nailed Corbin with a batch of chops to the chest. From there, Elias nailed Corbin with a mule kick before throwing Corbin over the top rope. Then, Elias climbed to the top rope and jumped off to smash Corbin in the face. The show then went to break. (c)
Out of the break, Corbin grabbed control of the match after hitting Elias with a forearm smash that bounced him out of the ring. Corbin followed him to the outside and kept up his attack by driving him spine first into the ring barrier. As Corbin continued his assault on Elias, the audience chanted "you got fired." This caused Corbin to become distracted which allowed Elias to create separation with a knee to his face.
Heydorn's Analysis: Corbin can get heat. No doubt about it. The kind of heat he's getting is better served at this level on the card rather than in the main event picture.
In the end, after Elias almost hit the referee, Corbin capitalized by nailing the End Of Days before covering for the 1,2,3 win.
WINNER: Corbin via pinfall
Heydorn's Analysis: Decent little match. A to B in a lot of ways, but I like the win for Corbin. Credibility has been an issue with him and wins cure that issue.
-After the match, Dean Ambrose was shown backstage. He cut a promo and said that he was the only man he trusts. He said he didn't like six man tags and called Seth Rollins a mad man. From there, Dean Ambrose said it hurt him to have to hurt Seth Rollins and that if Rollins gets the IC title back everyone would get hurt. He then said that he would end everything tonight and burn Seth Rollins down to do so.
Heydorn's Analysis: Good intensity. The six man tag verbiage was a bit out of place, but overall, this was serious Ambrose. A good sign for things to come later in the night. 
-Paul Heyman was shown backstage. He knocked on Brock Lesnar's door for their segment with Strowman as the show went to break. (c)
-Out of the break, Braun Strowman hit the ring to a good reaction from the crowd. Once Strowman got to the ring, he did his roar and posed in the ring for the Get These Hands chant. Eventually, he took a mic, but paused as the audience chanted "get these hands." As he was about to talk, Strowman gave the mic back and just yelled Brock Lesnar.
Heydorn's Analysis: Nice touch. By not talking on the microphone, Strowman looked like a monster and a man outside of the WWE control. Smart for his monster among men character.
After, Paul Heyman and Brock Lesnar appeared on the big screen. Heyman introduced himself and addressed Braun Strowman. Heyman said that while Strowman was awaiting a face to face with Lesnar, card was subject to change. He said that it was changed because if Lesnar did confront Strowman, Lesnar would not have an opponent for the Royal Rumble because Lesnar would destroy him. Heyman than told Strowman he was welcome for not ruining that match. Braun Strowman than continued to push Lesnar and Heyman, but they didn't bite. The pushing continued until Brock finally decided to walk to the ring against the wishes of Heyman.
Heydorn's Analysis: Too much talking for Strowman. Within that talking, he came across as too desperate and lacked that final line to cause Brock to change tune and walk out. It all fell a bit flat. 
Finally, Lesnar's music hit and Lesnar appeared in front of the live crowd. Lesnar walked down the ramp and circled the ring as Strowman stared him down. Instead of getting in the ring, Lesnar walked back up the ramp which prompted Strowman to tell Brock to turn around. With Lesnar laughing, Strowman said he would be crowned Universal Champion at the Royal Rumble. (c)
Heydorn's Analysis: There is your Lesnar appearance, folks. I agree with limiting their physicality. But, Lesnar appearances are few and far between. When he is around, the writing needs to use him as best they can to build his match. This walk around the ring didn't accomplish that goal. 
-After the break, Jinder Mahal was already in the ring with the Singh Brothers and Alicia Fox. He then attempted to lead the audience in a shanti chant.
[HOUR THREE]
As she did, Mahal called out fans for thinking they don't need tranquility. From there, Mahal ran down Orlando before being interuppted by Ember Moon's music. After Moon, Apollo Crews made his way out to a small reaction from the crowd.
(4) APOLLO CREWS & EMBER MOON vs. JINDER MAHAL & ALICIA FOX
Crews got the upperhand early in the match after decking Mahal with a flurry of moves including a standing dropkick. After, he hit a leaping elbow before leaving the match after Fox tagged into the match. When she did, Moon owned the match and nailed Fox with all of her offense including the Eclipse. After, Moon made the cover for the win.
WINNER: Moon and Crews via pinfall
Heydorn's Analysis: That Eclipse is quite the finisher. Squash match all the way and a filler segment for the show. 
-After the match, Alexa Bliss was shown getting her makeup done backstage. The show then went to break. (c)
-Out of the commercial break, Alexa Bliss walked out and sat at the top of the ramp for A Moment Of Bliss. She thanked Orlando and then ran the city down. She told the audience not to worry because Orlando would always be known as the host city for the premiere of A Moment Of Bliss. Bliss then demanded coffee before cuing up a recap video for her guest, Ronda Rousey.
Heydorn's Analysis: Per the norm, great video package. 
After the video, Bliss welcomed Ronda Rousey to the show. Rousey got a big reaction and didn't shake Bliss's hand before sitting down in a chair besides Alexa. Bliss asked Ronda about her year and Ronda responded by saying that her year was extraordinary. She said she wanted to look forward and not backward. From there, she said that she wanted to take on all comers and that she wanted to take on the unsung hero of the women's division, Sasha Banks. Bliss was exasperated that Rousey wasn't talking about her before Nia Jax walked out and said she wanted another rematch. Sasha Banks walked out next and thanked Ronda Rousey for the kind words. Banks said that she would be honored to face Rousey and that she would teach Ronda to lose with dignity and class. In response, Jax confronted Banks and told her to get in line. Sasha proceeded to call Nia a bitch and said that there was a ring right nearby. She suggested they face each other with the winner facing Ronda Rousey. After, Banks walked to the ring, but Jax didn't follow because she didn't want the match right then. The show then went to break. (c)
Heydorn's Analysis: That line to Rousey about losing and the bitch comment to Jax revisits the Banks character that got so over initially. Sasha Banks needs her attitude to shine and it was on full display here. Great stuff.
-Out of the break, Banks and Jax stood toe to toe in the ring as their match was made official during the break.
(5) SASHA BANKS w/ Bayley vs. NIA JAX w/Tamina – WWE Raw Women's Championship Number One Contender Match
Once the match began, Banks quickly got the upperhand with a few strikes and a guillotine submission. Eventually, Jax countered that hold into a vertical suplex which gave Jax the momentum in the match. The action spilled to the outside of the ring which allowed Jax to press slam Banks onto ring equipment. This caused Banks to almost get counted out, but Banks rolled back into the ring at nine. Once she did, Jax continued to beat Banks down and crushed her with a vicious power bomb. The show then went to commercial break. (c)
Heydorn's Analysis: Awesome press slam spot. That's how you use Nia Jax and Sasha Banks is the perfect opponent to sell it.
After the commercials, Jax was still in control of the match and had Banks fully locked into a standing torture rack. Eventually, Banks escaped and slammed Jax to the mat before nailing her with a standing meteora. After, Banks made the cover, but Jax kicked out. From there, Banks hit the top rope Meteora and covered again, but again, Jax kicked out. Out of the pin, Sasha attempted the Banks Statement, but Jax countered. In the end, Banks connected with a hurricanrana off of the apron that slammed Jax face first into it. From there, Banks rolled into the ring and locked in the Banks Statement for the win.
WINNER: Banks via pinfall
Heydorn's Analysis: Good match. Smart to have Banks earn her shot at Rousey and Rousey vs. Banks is newsworthy and noteworthy for the Royal Rumble. A nice test for Ronda to see where she's at going into a money program with Becky Lynch at WrestleMania.
-After the match, Seth Rollins and Dean Ambrose were shown warming up backstage ahead of their main event Intercontinental Championship match. (c)
-Out of the break, Dean Ambrose made his way to the ring for the main event of the evening. As he did, Seth Rollins nailed Ambrose from behind as the audience cheered loudly. As soon as Rollins rolled Ambrose into the ring, the match officially started.
(6) SETH ROLLINS vs. DEAN AMBROSE – WWE Intercontinental Championship Falls Count Anywhere Match
After the bell, Rollins kept up his momentum and battled with Ambrose around the ringside area. From there, the action continued as Rollins slammed Ambrose off various equipment cases. Ambrose worked to escape after that and headed to the backstage area. After a brief dark moment, the cameras caught up with the action and saw Ambrose being thrown into a ladder. Next, Rollins slammed a shovel off of Ambrose's back before slamming him into additional equipment boxes and metal staging. Finally, Ambrose turned the tide after slamming Rollins onto metal cases. He immediatley called for the referee to count the pin, but Rollins kicked out at two. From there, Ambrose continued his momentum as the show went to break. (c)
When the action returned, Ambrose and Rollins had battled back into the arena with Rollins nailing Ambrose with chops in the seats. The audience yelled "woo" with each one and cheered as they both beat on each other. From there, Rollins launched himself at Ambrose with a splash and hit it. He covered for a pin, but Ambrose kicked out at two. Eventually, the action spilled back to the ringside area with Rollins tossing Ambrose into the ring barrier. Ambrose countered Rollins and responded by hitting Rollins two times with a steel chair. After, Ambrose went for the pin, but Rollins kicked out at two. Out of the pin, the audience chanted "we want tables." Instead, Ambrose pulled up the outside ring pad that paid homage to the way this feud started all those months ago. After he did, he beat on Rollins with a flurry of strikes before walking Rollins over to the concrete under the pad. Ambrose attempted Dirty Deeds on the concrete like before, but Rollins countered with a back body drop. Rollins rolled Ambrose back into the ring, but Seth couldn't take over due to a poke to the eye. Ambrose then climbed to the top rope, but Rollins countered with a suplex. Rollins then hit a buckle bomb and a superkick before cuing up the Stomp. Rollins then hit the it and tried to cover, but Lashley pulled him out of the ring. Lashley then beat Rollins to a pulp on the outside of the ring. From there, Lashley rolled Rollins back into the ring and hit his finisher which he followed with a spear. After, he stood over Rollins and watched as Ambrose crawled over and pinned Rollins for the win.
WINNER: Ambrose via pinfall
Heydorn's Analysis: The finish will be dissected in every direction. It didn't do a good job in concluding the Rollins/Ambrose feud, but it was effective in giving the audience their comeuppance with Rollins over Ambrose and taking Rollins out of the IC title scene and onto something else without him being IC champion. That said, this was the match Rollins and Ambrose needed to have at TLC. Hard hitting, intense, and personal. Where was it a month ago?
-After the match, Bobby Lashley setup a table in the ring and put Rollins through it. From there, he gloated and stood over Rollins and posed as the show went off the air.
---
NOW CHECK OUT HEYDORN'S PREVIOUS RAW REPORT: HEYDORN'S WWE RAW REPORT 12/17: Alt Perspective coverage of the live show including TLC fallout, Mr. McMahon's shakeup, Ziggler vs. Balor, and more