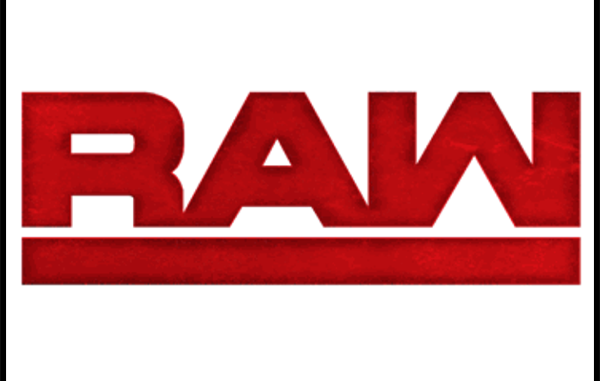 ---
SPOTLIGHTED PODCAST ALERT (YOUR ARTICLE BEGINS A FEW INCHES DOWN)...
---
KELLER'S WWE RAW REPORT
APRIL 15, 2019
MONTREAL, QUEBEC, CANADA
AIRED LIVE ON USA NETWORK
Announcers: Michael Cole, Renee Young, Corey Graves
---
Tonight after WWE Raw, join me live with guest cohost Matt Koon to break down the show with live callers, mailbag, and a live on-site correspondent from Charlotte.
•STREAM LIVE HERE ABOUT 5 MINUTES AFTER RAW
•CALL: (347) 215-8558
•EMAIL COMMENTS/QUESTIONS: wadekellerpodcast@pwtorch.com
•IF YOU DON'T LISTEN LIVE, SEARCH "WADE KELLER" ON YOUR PODCAST APP TO SUBSCRIBE AND THEN DOWNLOAD OR STREAM THE FULL SHOW AN HOUR OR SO AFTER RAW
---
[HOUR ONE]
-Cole introduced the show as he said the Superstar Shake-up only happens once per year. The graphic said "Montreal," but Cole didn't mention the city by name.
-Stephanie McMahon came out to a chorus of boos. Graves immediately brought up Montreal and then asked Canadian Renee what was up with that. She said she's from Toronto. Stephanie asked Montreal to give a standing ovation to "The Best in the World, Shane McMahon." Louder boos. Stephanie joked with Shane that they love them in Canada. Next, Shane demanded Mike Rome introduce Shane with proper enthusiasm. Fans loudly chanted "C.M. Punk!" for a while. Stephanie talked about how everyone could move brands from anywhere in WWE. Shane added that it could include tag teams being broken up. Stephanie said this is her favorite time of the year because it starts every Superstar's journey to next year's WrestleMania.
Shane interrupted the flow to show off his physical harassment of Miz's dad on the big screen. As the announcers celebrated wildly Miz being added to the Raw roster, Miz attacked Shane form behind. Shane bailed out to ringside, but Shane soon made a fair-and-square comeback against Miz and rammed him into the ringpost and punched away at him and then clotheslined him over the ringside barricade. Miz popped up from behind the barricade and bashed Shane across his back with a chair.
-They aired highlights of Seth Rollins beating Brock Lesnar at WrestleMania.
-Graves plugged Seth & Roman Reigns with a mystery partner from Smackdown would face Drew McIntyre & Bobby Lashley & Baron Corbin.
-Ricochet's ring entrance began. Cole wondered if that meant Ricochet is officially on Raw. (Shouldn't somebody maybe make this clear what these entrances mean, and does it mean Roman, Seth, Drew, Corbin, and Lashley are on Raw because they're wrestling later?) Cole said he might be the most exhilarating Superstar in WWE today. Renee said she's so glad he's still part of Raw. Aleister Black's ring entrance started next. Cole again wondered aloud if this meant he was a Raw mainstay now. [c]
-After the break, Cole hyped a new WWE special on WWE Network titled "Shield's Final Chapter" which premiere's Sunday night.
-The Revival made their ring entrance as Zack Ryder & Curt Hawkins were already inside the ring. Then War Raiders made their entrance, debuting on Raw from NXT. "Are you kidding me?!" exclaimed Graves. They've been renamed The Viking Experience. Graves: "You might know them under different circumstances, but this is Ivar & Erik, The Viking Experience." (Ivar has more hair on his head and the bigger beard.)
(1) THE VIKING EXPERIENCE & THE REVIVAL vs. ZACK RYDER & CURT HAWKINS & ALEISTER BLACK & RICOCHET
Graves said they live the Viking experience, eating raw meat, building their own weapons, and making their own clothes. He said they're the real deal. Cole talked about the end of Hawkins' streak at WM last week. The announcers then poured a bucket of water on the Superstar Shake-up by saying anyone on Raw could end up property of Smackdown tomorrow night. (This is just the dumbest execution of this I could imagine. "It's the Superstar Shake-up where nobody knows what any of this means and anyone could end up anywhere by the end of tomorrow night!") [c]
After the  break, The Viking Experience pinned Ryder.
WINNERS: Vikings & Revival in 13:00.
(Keller's Analysis: What's with tag teams getting to double-cover opponents and the ref counts as if it's perfectly legal? That bugged me more than the terrible new name for War Machine/War Raiders.)
-The announcers were shown on camera all excited about the additions to the Raw roster, even though minutes ago they just said everything could change and anyone could end up anywhere by the end of Smackdown tomorrow night. Ugh. Cole then threw to a video package that announced Cedric Alexander is headed to Raw. Graves said he will try to show Raw's audience what Mustafa Ali has shown – that being a cruiserweight is more than a weight class, it's a way of life. Huh?
-Finn Balor made his ring entrance. Cole said titles do change hands on the Shake-up shows. He said Balor will face a new Raw wrestler hand-picked by the McMahons. [c]
(2) FINN BALOR vs. ANDRADE (w/Zelina Vega)
On their way to the ring, Zelina introduced herself and Andrade. She said among his many talents, Andrade is a multi-linguist. She said Andrade will address the fans in their native tongue of French. He then spoke in something other than French. Fans booed. Graves imagined Andrade facing Reigns, Rollins, and McIntyre. Balor kicked Andrade to the floor and went for a running kick from the ring apron, but Vega stepped in front of Andrade. Andrade then swept Balor's legs out from under him. [c]
Andrade controlled afterward and got a near fall. Balor came back after lifting his knees on an Andrade splash. Balor then climbed to the top rope, but Andrade knocked him off balance. Andrade hung Balor upside down and went for a double-stomp off the ropes, but Balor ducked it and then upkicked Andrade. He went for the Coup de Grace next, but Andrade moved and then hit Balor with a spinning back elbow. Balor surprised Andrade with a small package. Andrade kicked out. Balor clotheslined Andrade to the floor and then signaled for a running flip to ringside, but Zelina stood on the ring apron and blocked him. Balor flipped over her and landed on Andrade anyway. Zelina looked on from the ring apron bug-eyed. She then gave Balor a flying head scissors off the ring apron. Andrade threw Balor back into the ring and Cole marveled at her athleticism. Andrade then hit his hammerlock DDT for the win.
WINNER: Andrade in 11:00.
-The announcers talked over highlights of Elias getting the worst of confrontations with John Cena and Undertaker last week. [c]
[HOUR TWO]
-They showed a postcard image of Montreal.
-Elias sat in the ring and strummed his guitar. He said big names are obsessed with interrupting him. He insulted the Montreal Canadiens for not making the NHL Playoffs. Fans booed loudly for a while. Then Rey Mysterio came out. The announcers celebrated Rey's arrival to Raw. He cleared the ring of Elias, although he slipped on the ropes on a springboard but recovered nicely. Cole called him the greatest little man in WWE. Then out came "The Freak" Lars Sullivan. Rey went after Lars's legs, but eventually Lars caught him and gave him a hard one-armed slam, the Freak Accident. Boos. Then he hit a sitout powerbomb. Graves called Lars "a movie villain come to life." He said everyone in back must be hoping Lars gets sent to Smackdown.
-Cole plugged the six-man tag with the mystery wrestler. [c]
-Bobby Roode and Chad Gable stood in the ring. After an awkward silence, the screen said "The Usos." It gave away what was up next. Roode said that he and Gable have shown everyone when they're on their game, they can beat anyone in WWE. Gable told them to "shhh." He said he doesn't care where a team comes from, the invitation is open. "We're right here! Who wants some, boys, come on?" he said. The Usos answered.
(3) THE USOS vs. BOBBY ROODE & CHAD GABLE
Renee said she's always been jealous Smackdown announcer got to call Usos matches. Graves said the tag team scene has changed so much tonight. Graves stopped (and probably got yelled at in his headset for focusing on tag teams), then said not just tag teams, but all kinds of blockbuster Superstar moves. Graves said the Usos are almost losing home field advantage by coming to Raw. Cole corrected him and said it's not their choice. Graves said some wrestlers feel they are getting a fresh start, but for others it can throw them off. Graves wondered if being away from Naomi, his wife, messes with his head. The Usos eventually with their double-splash on Gable. At least only one of them made the cover and the other tried to scoot out of the ring during the ref's count.
WINNERS: The Usos.
-A video highlight package aired on the Roman Reigns vs. Drew McIntyre match at WrestleMania. They hyped the six-man tag match again.
-Alexa Bliss made her way onto the stage for "A Moment of Bliss" with Sami Zayn. [c]
-A Moment of Bliss: She said this could be her last night on Raw. She wanted to give Montreal fans a perfect goodbye in French. Out came Sami. Sami did an over-the-top dance on the stage as fans sang his song. When his song ended, it started again and danced some more. Then a third time. He called the fans "fish in a barrel" and they enthusiastically sang "Olé" for him. He skipped around, then said he better stop because he could do that all night. Bliss said after his injury layoff, it's great to see him back on Raw. Sami said he's been in the city all week seeing his friends and family. He said he walked his neighborhood and all the cafes including some fresh bagels. He said he absolutely loves the city. He said the city is great; it's the people he can't stand. Sami told Bliss he didn't even want to be on her show. She was offended and turned on Sami.
He said fans project their anger and insecurities onto him. He said he doesn't accept it, it's disgusting, and they should all be ashamed of themselves. The fans chanted at them. He said the fans can't even enjoy the show because "they're too busy playing critic, too busy playing king maker." (This is so a rant channelling Vince McMahon's frustrations with fans in recent years.) Bliss asked if he's perfect. Sami said he doesn't like the fans and he chose to leave Montreal to live in sunny Florida. He said he is leaving again. "See ya' in hell," he said before dropping the mic and leaving. [c]
-The IIconics were in the ring. Bayley was shown backstage earlier in the day on the phone asking Sasha Banks to call her back. The IIconics said apparently she needs a new partner. Bayley said she'll find a new partner.
(3) THE IICONICS (Peyton Royce & Billie Kaye) vs. BAYLEY & NAOMI
Bayley came out and there were no balloon figures. Naomi then came out. Graves said if Bayley wanted to upgrade her tag partner, she just did it. Renee said Bayley and Sasha were devastated about losing the tag team titles at WrestleMania. Renee said Sasha sent out some cryptic tweets on social media. Graves said Sasha "lost her ball and quit the game." Bayley took out Royce with a Bayley-to-belly and then Naomi landed a moonsault on Kaye for the win.
WINNERS: Naomi & Bayley in 2:00 in a non-title match.
(Keller's Analysis: So Bayley and her new partner get a quick non-title win over the champs, sending a signal that Sasha was the "weak link." Graves buried her, but it makes sense since he's been against her for so long on commentary.)
-Cole threw to a  video package on the WrestleMania main event. Graves then plugged that Ruby Riott would face Becky Lynch later.
-EC3 made his ring entrance. Cole said EC3 told him earlier he demanded competition. [c]
-A buzzard-like puppet popped its head out of a smoking cardboard box. Then it laughed and then began coughing from the smoke.
(4) EC3 vs. BRAUN STROWMAN
Before the bell, Braun charged at EC3 and tackled him. He tossed him around the ring and then took him to the stage where he chokeslammed him through a platform next to the main stage.
WINNER: Match never officially began.
(Keller's Analysis: If EC3 fans were holding out for a fresh start after WrestleMania, this is a bad sign.)
-Becky Lynch came out and walked past Braun. [c]
-They replayed the Shane-Miz brawl from earlier in the show.
-The announcers talked about a graphic showing the wresters who joined Raw: Andrade, Zelina, Miz, Cedric, The Usos, Naomi, Rey, and Eric Young.
[HOUR THREE]
(5) BECKY LYNCH vs. RUBY RIOTT (w/Liv Morgan, Sarah Logan)
When Becky applied a Disarm Her, Logan and Morgan yanked Ruby out of the ring. Becky dove onto Logan and Morgan at ringside. Back in the ring, Ruby went after Becky, but Becky ducked and put Ruby in the Disarm Her for the tapout win. Afterward, Becky had to fend off Logan and Morgan.
WINNER: Becky in 5:00.
-Backstage Charly Caruso interviewed Corbin, Drew, Lashley, and Rush. Corbin said he hopes Charly was going to announce she was traded to Smackdown. Charly asked if they're anxious about who the mystery partner is going to be. Drew said all he cares about is getting his hands on Reigns. Corbin said they're going to run Seth and Reigns off Raw. Rush said the real question now is who is even stupid enough to team up with those fools tonight. Corbin laughed. Drew stayed dead serious.
-Natalya made her ring entrance. The announcers wondered what she was doing there. [c]
-After the break, Natalya approached Becky and congratulated her on main eventing WrestleMania. She said she is proud of Becky, Charlotte Flair, and Ronda Rousey for headlining WrestleMania. She said she was proud of Becky for pinning Rousey for the first time. Natalya said she's there to look her in the eye and tell her face-to-face that she's the best there is, there was, and ever will be. Boos. (Natalya not a Canada favorite compared to Becky.) She said she's coming after the championship and she wants her to know that. Becky said she's spent years in the trenches with a lot of overlooked and unappreciated women, just like her. She said when she held the titles over her head, she knew those overlooked women were going to hunt her down. She said that's the nature of the business – taking out the person who is on top. She said they've travelled the world together looking for a fight to get a foot in the door in WWE, "and look at us now!" Cheers. Fans chanted "You deserve it!" Becky said Natalya helped build the revolution from the ground up so it'd be a pleasure. She was interrupted by Lacey Evans. Lacey said she has a feeling she can teach a Man a thing or two. She challenged Natalya to a match. Cole wondered if it'd be Lacey or Natalya to be first in line to challenge Becky "for the Raw Women's Championship." (So they're making it pretty clear here the intent is for Becky to defend her belts one at a time.)
(6) NATALYA vs. LACEY EVANS
They cut to an early break. [c]
They fought back and forth for a while. In the end, Lacey won with a Woman's Right and a nice springboard moonsault.
WINNER: Lacey in 9:00.
(Keller's Analysis: It's good to have Lacey beat someone with credibility before facing Becky.)
-Caruso stood outside the men's locker room. She said she wants to try to get some insight into the mystery partner. She knocked on the door. Out came Reign and Rollins. A mix of boos when Reigns stepped out. Caruso asked if their third partner can help them tonight against those three heels. Seth teased saying it, but Reigns said everyone has to wait. Seth said their opponents are right that he's in his honeymoon phase with the title, and now Reigns is back better than ever. He said life is good for them, but not for their opponents. He said they haven't forgotten what Lashley did to their brother Dean Ambrose last week. He said this could be one or both of their last nights together on Raw. Reigns said they're tearing it down in Montreal tonight.
-Drew McIntyre made his ring entrance. [c]
-A vignette aired with a doll house and creepy horror movie music with lights flickering in the doll house. There was a little stuffed bunny on a rocking horse and sounds of children laughing. Then a scary looking woman doll with moving eyes that started laughing.
(7) DREW MCINTYRE & BOBBY LASHLEY (w/Lio Rush) & BARON CORBIN vs. SETH ROLLINS & ROMAN REIGNS & A.J. STYLES
Lashley and Corbin came out. Then Reigns. Tough to tell on TV the crowd reaction. The announcers talked about how it'd be hard to imagine Raw without Reigns, but it could be his last night on Raw, and same for Seth and Corbin and Lashley. Graves said five of the six could be on Smackdown tomorrow night, and the one who can't is the mystery man about to come out next. Then Seth came out. They then revealed A.J. Styles was on Raw. The announcers talked about the ramifications of this. [c]
After some back and forth action, the heels beat up Roman at ringside, then they cut to a final break. [c]
Seth stomped the mat after the break and went for a Stomp on Corbin, but Corbin rolled to ringside. They built to a hot-tag. Renee said the fans would lose their minds when Styles tagged in. Seth tagged Styles and it was, well, a mild reaction. Styles went to work on a freshly tagged in Lashley. He set up a Styles Clash, but Drew surprised him with an illegal Claymore Kick. Reigns entered and went for a Superman Punch. Drew caught him and threw him into the corner hard. Drew then went after Reigns at ringside, but Styles caught him with a superkick. Reigns hit Drew with a Superman Punch. Reigns caught Corbin with a Drive By at ringside, then Seth dove through the ropes and speared Corbin. Styles then went for a Phenomenal Forearm, but Rush interfered. Lashley then caught Styles and slammed him. Seth broke up the pin with a Stomp. Reigns entered and speared Lashley. Styles then set up another Phenomenal Forearm and hit Lashley for the win.
WINNERS: Styles & Reigns & Seth in 13:00.
(Keller's Analysis: That's a big move from Smackdown to Raw to end the show on. Otherwise, no truly earth-shaking confirmed talent changes moving in that direction.)