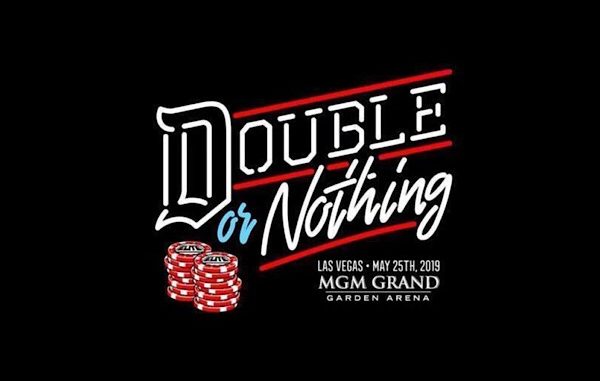 ---
SPOTLIGHTED PODCAST ALERT (YOUR ARTICLE BEGINS A FEW INCHES DOWN)...
---
Starrcast II Day 3
Day 3 of Starrcast was in full effect. Saturday is usually one of, if not the busiest days because of those who did not come for the whole weekend wanting to participate in some of the festivities.
The first event of the day was a sitdown interview with Bret Hart followed by a watch-along of his match against Tom Magee. Bret received a standing ovation for his entrance. The fans have a special respect for Hart that I haven't seen with anyone else. Hart is someone who tried to keep a level head and act with integrity amidst his chaotic and tragic life in wrestling. People appreciate his honesty and genuineness. While at other panels, some people were half paying attention or scrolling on their phones. At this panel, the audience was intently listening. There were two, sometimes three security guards that surrounded the stage.
Sean Mooney, who hosted the event, asked Hart about that and his attacker at the WWE Hall of Fame. Hart said that he was waiting for it to happen again, but this time he will be ready. He also touched on his brother Owen and how May is a difficult month. Mooney transitioned to talking about The Montreal Screwjob which drew a deep breath an eye from Hart. Hart was critical of the Viceland documentary saying they did a "sh— job" and only added confusion to the whole situation. He reiterated that he has no issues with Shawn Michaels.
Mooney introduced Tom Magee to the stage who looked completely unrecognizable from his wrestling days. Magee discussed his bodybuilding days and how at one point in time he was legitimately one of the strongest men in the world. Hart admitted that he was not too familiar with Magee even though he had trained at the Hart Dungeon. I had to take an unexpected phone call before the screening of the match so I did not see the rest.
By the time I arrived at the MGM Grand Garden Arena, there was a line of over a thousand people to get in. The silence in the crowd before entering the building emitted the same feeling I had at All In. It felt like something new had finally arrived and everyone waiting outside knew they were moments away from being a part of history. I overheard some complaints about an issue with tickets printed at the box office. I believe that it was a part of some package from Starrcast or elsewhere, but the tickets they received did not scan and guests were asked to go back to the box office after waiting in line. There was already an enormous line for merchandise. Most of the merchandise could have been purchased in the vendor room at Starrcast. They had a few in-area exclusive shirts that said "I was there" on the back. Those same shirts were available on the Pro Wrestling Tees website the next day minus "I was there."
I had trouble finding my seat which was in section 206. My understanding was that I was purchasing a seat that would be on the end of the aisle, but I ended up in the middle of the row. After a brief moment of disappointment, two gentlemen sat next to me. I estimated they were in the same age range as me, early-20s or so. Kyle drove from Tacoma, Washington to Boise, Idaho to pick up his friend Joey, then to Vegas. Joey loved the entrance tunnels on stage because he was a big fan of TNA. Kyle was more of a fan of The Elite.
Double or Nothing Thoughts
21-man Casino Battle Royale: Most of the wrestlers in this match were not known by the audience. It was also difficult to hear the names of wrestlers because sometimes the entrance music would override Justin Roberts' announcing. Other times the music was too quiet. Many people were asking who was whom, but all of the legends got good pops. Besides the funky entrances, this match played a lot better in person than on TV. A segment of the audience got their fill of seeing nostalgia while it also addressed Hangman Page's role tonight. There was no doubt from the crowd that Hangman would win, but it received a great ovation nonetheless. It felt a bit farcical to have the winner challenge for the AEW Championship since almost everyone else in the battle royal was a lower tier wrestler, but the fans were forgiving knowing that the PAC situation was out of their hands. Following the match was a goofy skit about the The Librarian gimmick. The skit went on for way too long, but I interpreted it as a rib on WWE for lingering on someone's face. Kyle Rae was cringing which I took as a meta way of saying this is how the audience feels during WWE's version of those segments.
Kip Sabian vs. Sammy Guevara: Lukewarm reaction to both men. A lot people decided this was the match that was okay to skip and get a beer or stand in the ridiculously long line for merchandise. Guevara had a few cool spots to get the crowd into the match. This match didn't have to be great, either. The card was structured so that the stakes increased from here. The Elite came out afterwards to give the final sell on the show. This was another callback to All In except this time Kenny joined them on stage.
SoCal Uncensored vs. Strong Hearts: Great action to start the PPV portion of the show. SCU gets a ton of love from the crowd for the way they have reinvented themselves on BTE. People in the audience were familiar with the name CIMA, but not a lot had not seen him or the OWE guys wrestle before. Strong Hearts really impressed and left the audience wanting more.
Britt Baker vs. Nyla Rose vs. Kylie Rae vs. Awesome Kong: When Brandi came down the ringside in her wrestling gear, you could hear some people groan thinking she was going to insert herself in a predictable angle. Instead, she introduced Awesome Kong to one of the largest pops of the night. Joey was jumping out of his seat and holding his head in disbelief that Kong was here. Rae received a positive reaction as well.
Best Friends vs. Angelico & Jack Evans: The crowd was into this match just like almost everything else on the show. Unfortunately the post-match angle got little to no reaction. People were looking around asking each other who these guys were. A chant of "Who are you?" began which actually worked better to play into these outside invaders instead of dead silence. I had seen a match or two of the Super Smash Bros., but it speaks volumes that, while the BTE audience doesn't know every independent star, they can get almost anyone or anything over.
Hikaru Shida & Riho Ab & Riyo Mizunami vs. Aja Kong & Yuka Sakazaki & Emi Sakura: This also had another wonky entrance. It felt like forever in-between wrestlers and Justin Roberts' mic was cut intermittently again. While the crowd was not familiar with these wrestlers, they were again willing to get invested because the wrestlers involved were so good. The premature bell ring did take away from the finish. When it rang, people in the crowd paused for a moment, then figured that was not going to ruin the match. The crowd did a brief "You f'd up" chant, but it was more endearing than trying to crap on the mistake.
Cody vs. Dustin: This was everything professional wrestling should be. Cody was far and above the most over wrestler on the card and it wasn't even close. Cody acts as the voice of the audience and has created a bond with the audience where they don't want to let him down. This match proved that you don't need to take a bunch of risk or have the smoothest moves. You can have a five-star match with well-told storytelling, excellent pacing, crowd engagement, and making every single move count. Dustin lost a tremendous amount of blood, but it played so well into their story. The crowd bought into all of the emotions to the point where I saw several people not just crying, but sobbing. As someone who does not consider themselves a very spiritual person, you could really feel Dusty's presence during that match.
AEW Title Introduction: This was a well-placed come down from all the emotions that came before. Bret Hart was a genuine surprise to the crowd. We're used to seeing legends like Diamond Dallas Page, Tommy Dreamer, and Billy Gunn who all appeared at All In. Hart was an excellent choice to legitimize the new belt. The crowd loves to boo MJF. Although Hart was chatting off camera to Jack Whitehall, when MJF said "look at me, old man," fans saw that as a major disrespect to Hart. WWE and other promotions have tried to do the same thing of the heel-legend dynamic, but this one worked so well because of that respect for Hart.
The Young Bucks vs. The Lucha Brothers: Both of these teams delivered as always. The Bucks entrance included dollar bills with their faces on it being dropped from the rafters. The fans were ready to get back into the action after the Bret Hart segment and this match delivered in a huge way. Multiple spots got big reactions, but nobody was surprised The Bucks came out on top.
Chris Jericho vs. Kenny Omega: Jericho received a great reaction when he came out. Omega did not get nearly the same response he's gotten in the past. I think a lot of that had to do with his new entrance music. His music started slowly and people were looking for the opportune time to react. The match felt special as it always does when Omega wrestles, but not nearly as good as their first encounter in Japan. There were times where the crowd wasn't engaged then they would get right back into it with the Terminator claps. The finish of the match surprised a lot of people in the crowd. Jericho cut an excellent heel promo afterwards which drew "Thank you, Jericho" chants. What came next was an unbelievable moment. While many thought it was a possibility, it was never as real as when it actually happened…
Jon Moxley's Appearance: Jon Moxley's appearance will go down as one of the most unforgettable moments in wrestling history. The entire building became unglued as everyone was jumping out of their seats. There have been surprise appearances multiple times in wrestling, but to be on this show, with this die-hard crowd, in a new company, this was something different. Many have called it a "Lex Luger moment" or "Outsiders moment." The standard going forward will be a "Jon Moxley moment." The feeling of everyone in the building was that this was the dawning of a new wrestling era.
---
RECOMMENDED: STARRCAST II DIARY – DAY 2: Dehnel's blog detailing Sting's Q&A, Dustin Rhodes promo, Double or Nothing weigh-in, Observer Live, pros and cons of Starrcast II vs. Starrcast I